Blubaugh, Santos II, and VanWey Pitch Tourists to Victory
Asheville Takes a Pitcher's Duel from Greensboro 2-1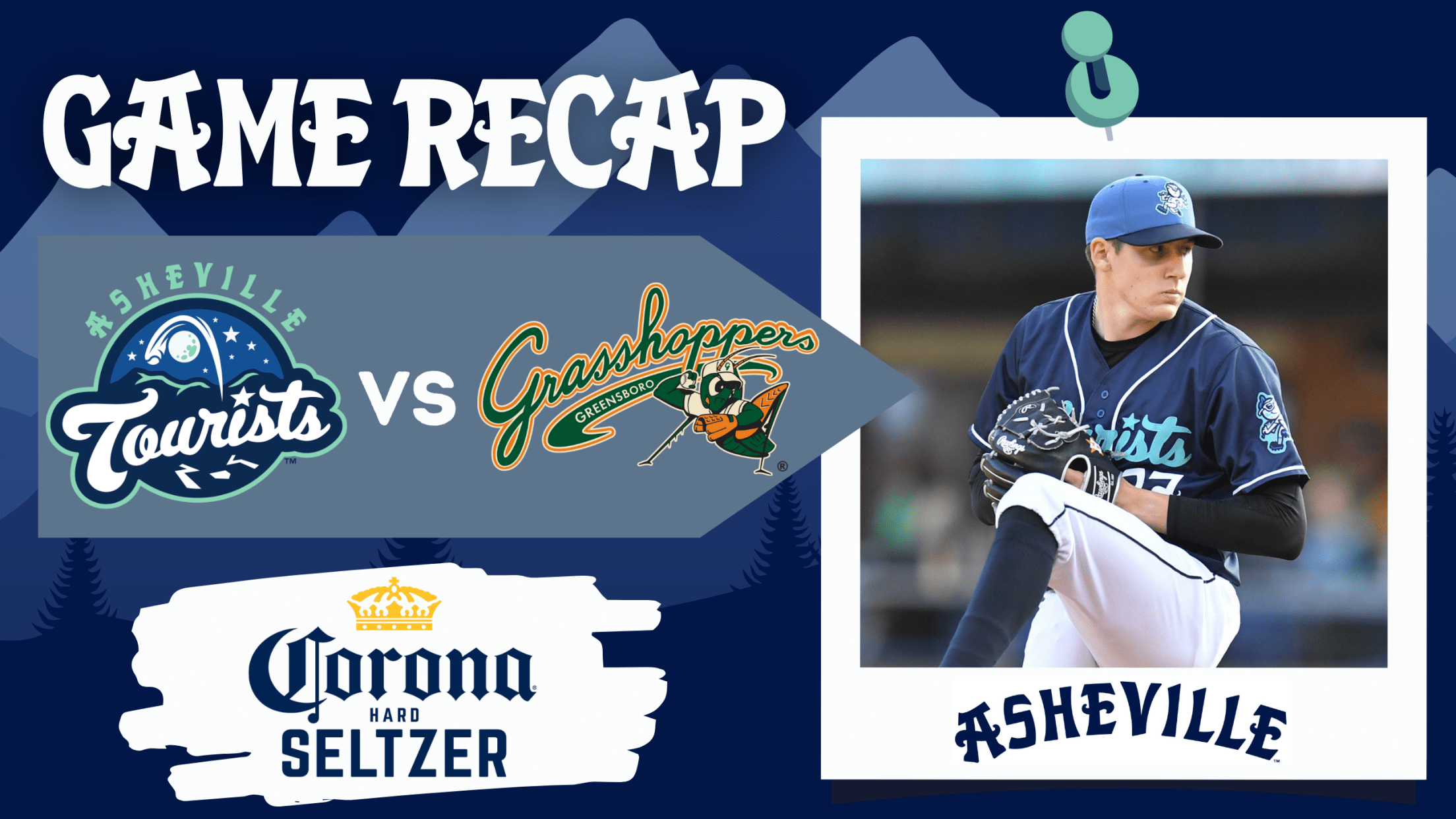 ASHEVILLE- The Asheville Tourists won their fourth game in a row on Thursday night with a 2-1 pitcher's duel victory over the Greensboro Grasshoppers. A.J. Blubaugh, Alex Santos II, and Logan VanWey pitched the full nine innings and held the Grasshoppers to just one run. It is the fewest amount
ASHEVILLE- The Asheville Tourists won their fourth game in a row on Thursday night with a 2-1 pitcher's duel victory over the Greensboro Grasshoppers. A.J. Blubaugh, Alex Santos II, and Logan VanWey pitched the full nine innings and held the Grasshoppers to just one run. It is the fewest amount of runs Asheville has allowed in a nine-inning game this season.
Blubaugh drew the start and did an excellent job of working out of trouble early. A.J. scattered four hits and struck out four in his four scoreless innings of work. In the bottom of the fourth, Asheville offense broke through against Anthony Solometo; Greensboro's tough left-handed starting pitcher.
Zach Dezenzo clubbed a one-out double off the centerfield wall. Ryan Wrobleski followed with an RBI double down the left field line. Wrobleski took third base on a groundout and raced home on a wild pitch. Asheville led 2-0 after four.
Santos II came in a pitched the next four innings for the Tourists. Santos II gave up an unearned run in the seventh inning and that was it. The Bronx, NY native did an excellent job keeping Asheville in front all the way up to the ninth inning. VanWey closed the contest out for his first save of the season.
Ryan Clifford added a double and Tommy Sacco Jr. worked a walk late in the game. Asheville only had four base-runners on the night yet still found a way to win. The Tourists will go for their fifth straight victory on Friday night with Game Four against the Grasshoppers scheduled for 6:35pm ET.