Gilbert Records Second Multi-Homer Game; T's Fall 10-6
Tourists Drop Third Straight Despite Big Game From Gilbert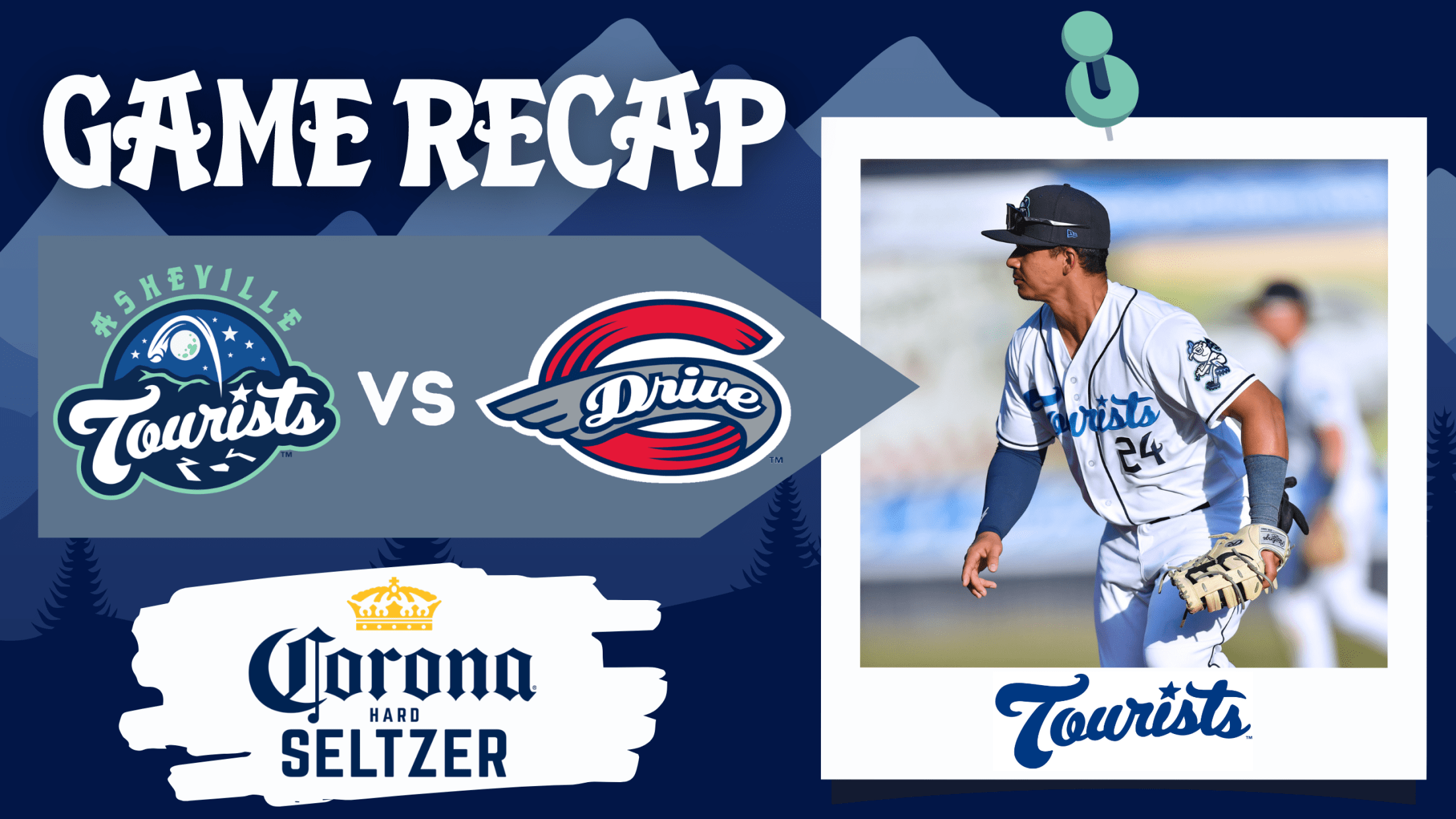 ASHEVILLE- Drew Gilbert is quickly making his mark in the South Atlantic League. The Asheville Tourists outfielder delivered his second multi-Home Run game in an eight day stretch with two jacks in Asheville's 10-6 loss to the Greenville Drive Wednesday night. Gilbert had two Home Runs in a win last
ASHEVILLE- Drew Gilbert is quickly making his mark in the South Atlantic League. The Asheville Tourists outfielder delivered his second multi-Home Run game in an eight day stretch with two jacks in Asheville's 10-6 loss to the Greenville Drive Wednesday night. Gilbert had two Home Runs in a win last Tuesday in Bowling Green.
Gilbert's first Home Run came in the bottom of the first inning. It was a solo shot that tied the game up at one. The Tourists added another run on Jacob Melton's RBI double that scored Zach Dezenzo all the way from first base.
Greenville hit a three-run Home Run and a solo shot in the top of the second inning to take a 5-2 lead. Melton used his speed on the basepaths to steal a run for the Tourists in the fourth but the Drive scored the game's next four runs to take a 9-3 lead.
In the bottom of the seventh, Gilbert stepped to the plate with two on. The left-handed hitter worked a 3-1 count before parking a no-doubter over the wall for his second of the game. That cut the Drive lead to 9-6.
The visitors netted an unearned run in the top of the eighth; however, Asheville put together a great scoring opportunity in the bottom of the eighth. The Tourists loaded the bases with no outs but a pair of strikeouts followed by a groundout left the home team disappointed. Greenville closed out the game in the ninth.
Gilbert finished 3-for-5 and Melton reached base three times in the loss. Bryant Salgado tossed a scoreless frame out of the Asheville bullpen and Valente Bellozo pitched a Tourists season-high six innings. Greenville's Marcelo Mayer went 4-for-5 with a Home Run and two doubles.