Gusto Fans Six and Kato Doubles Twice in 7-3 Loss
Asheville Drops Their Sixth Game in Last Seven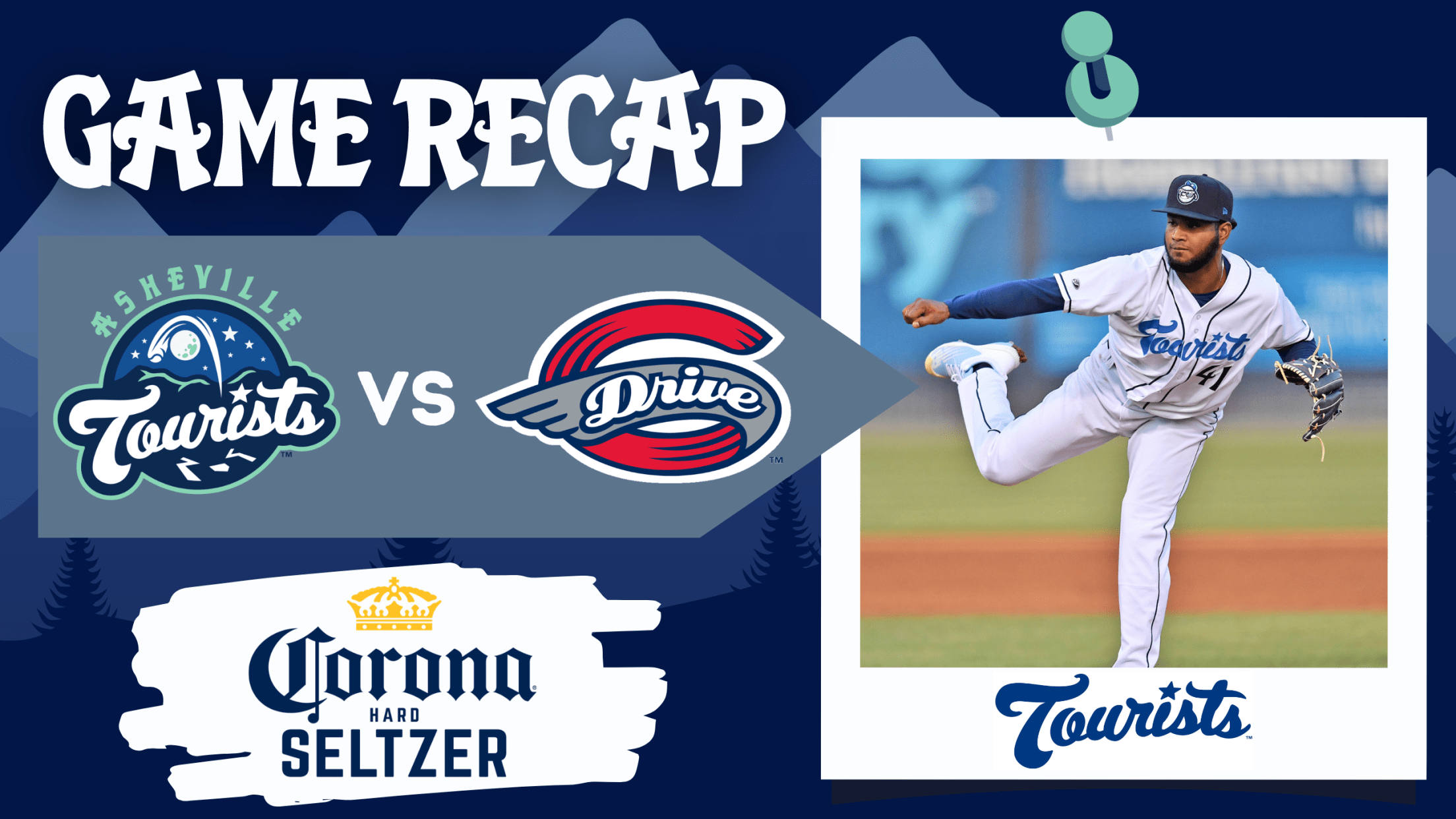 ASHEVILLE- The Asheville Tourists received on of their best starting pitching performances of the season on Sunday afternoon. Ryan Gusto dominated for five innings and left the game with the Tourists in front of the Greenville Drive 3-1. Greenville plated six runs off Asheville's bullpen and went on to win
ASHEVILLE- The Asheville Tourists received on of their best starting pitching performances of the season on Sunday afternoon. Ryan Gusto dominated for five innings and left the game with the Tourists in front of the Greenville Drive 3-1. Greenville plated six runs off Asheville's bullpen and went on to win by a final score of 7-3.
The Drive used a solo Home Run in the top of the first inning to take a 1-0 lead. It was the only run Gusto allowed. Asheville captured the lead in the bottom of the fourth when Kobe Kato sprayed a two-run double down the left field line. In the next inning, Tim Borden II squared up a fastball and hit it over the centerfield wall. The solo Home Run gave the Tourists a two-run advantage.
Gusto was taken out of the game after five innings and Carlos Calderon immediately surrendered the lead. Calderon allowed three runs in the top of the sixth on two hits and two walks. The right-hander then gave up four extra-base hits in the eighth that resulted in another Greenville three-run inning.
Ronny Garcia pitched a three-up, three-down top of the ninth; however, the Tourists were unable to mount a rally against the Drive bullpen.
Greenville's Marcelo Mayer nearly hit for the cycle. Needing a triple, Mayer found the gap in his last at-bat. Mayer rounded second and would have had the triple had he not lost his footing and fell between second and third. The relay throw went awry so Mayer popped up and ended up at third; however, a double and a throwing error was the official ruling.
Asheville's heads to Rome on Tuesday following the lead-wide off day. Game One against the Braves will begin at 6:00pm ET.