Santos II Slams the Door on the Drive
Gilbert Parks another Home Run in 7-5 Win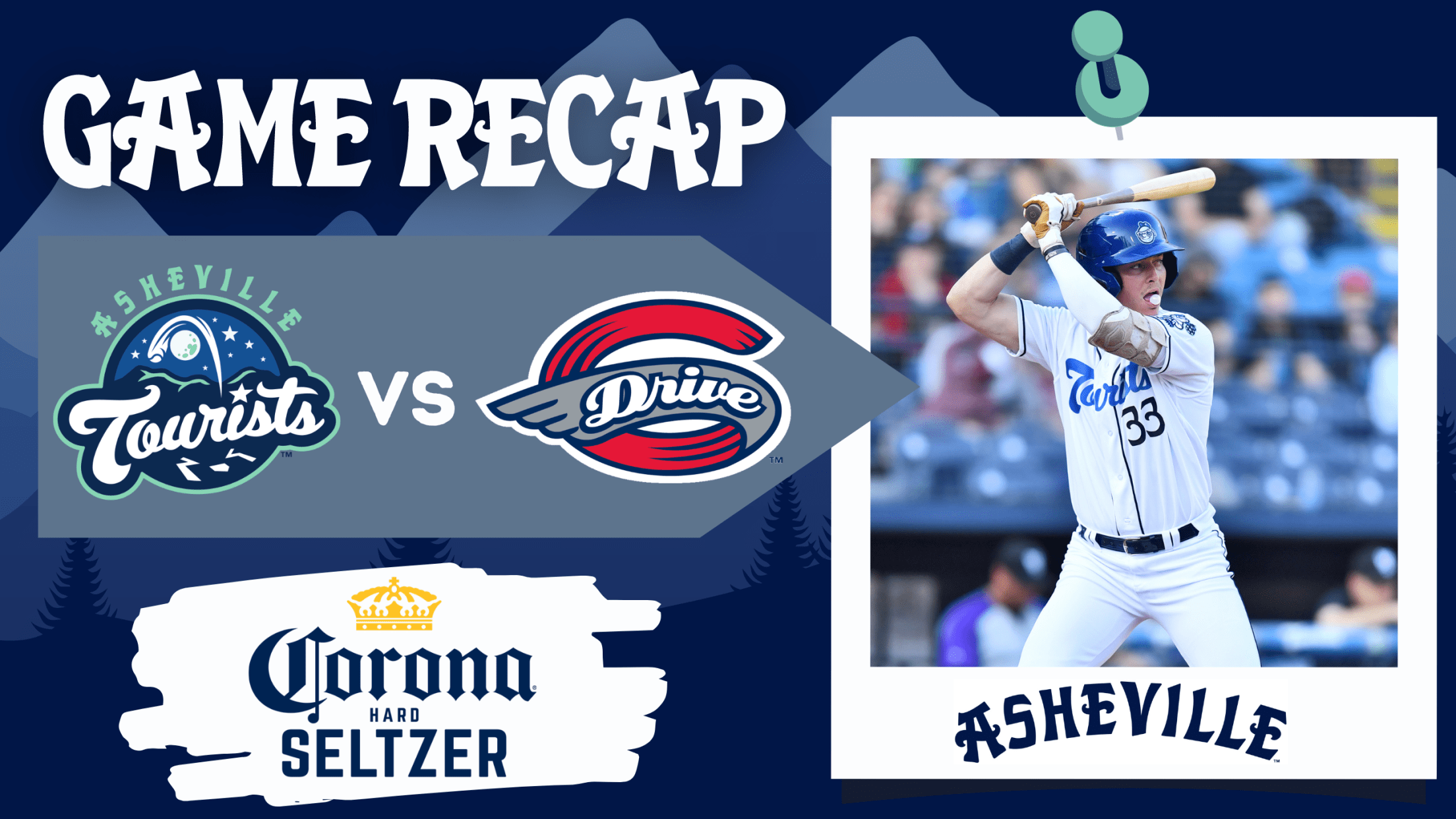 ASHEVILLE- The Asheville Tourists snapped a four-game home losing skid on Thursday night with an impressive 7-5 win over the Greenville Drive. Alex Santos II took the mound in the sixth inning with a two-run lead. The Tourists right-hander went on to pitch four shutout innings and earn his first
ASHEVILLE- The Asheville Tourists snapped a four-game home losing skid on Thursday night with an impressive 7-5 win over the Greenville Drive. Alex Santos II took the mound in the sixth inning with a two-run lead. The Tourists right-hander went on to pitch four shutout innings and earn his first win of the season.
Offensively, Asheville scored all seven of their runs over the first three innings. Drew Gilbert and Zach Dezenzo hit back-to-back doubles in the first. Dezenzo scored later in the inning on a Greenville throwing error. Gilbert made the score 5-0 with a two-out, three-run Home Run to right field in the bottom of the second.
The Tourists added two more runs in the third. Jacob Melton walked, stole second, then scored on an errant pick off attempt. Tommy Sacco Jr. capped the scoring with a solo Home Run to right. Asheville led 7-1 after four frames.
Miguel Ullola pitched very well over his first four innings; however, the right-hander allowed four runs in the top of the fifth. Logan VanWey finished out the inning before Santos II came in to start the sixth inning.
Santos did run into some trouble in the top of the seventh. The Drive worked back-to-back walks to begin the inning; however, Santos recorded two outs and then struck out Brainer Bonaci with the bases loaded to end the frame. The Drive did not threaten the rest of the way.
Gilbert, Dezenzo, and Sacco Jr. all finished with two hits in the win. Asheville will attempt to even up the series on Friday night. The first pitch is scheduled for 6:35pm ET.