Early Attack on an Early Morning Leads to a Bowie Win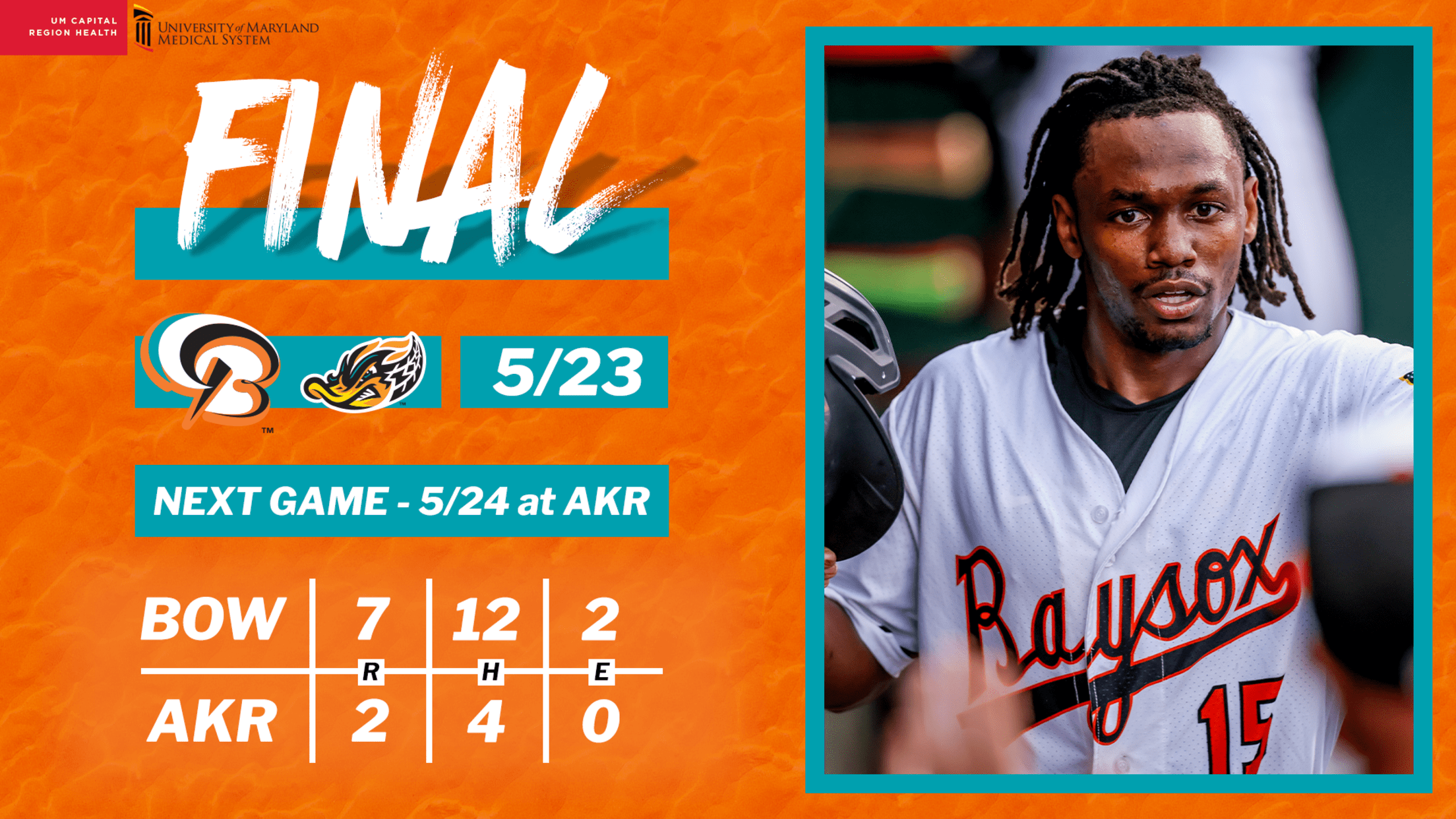 BOX SCORE AKRON, OH – An early morning game became a convincing win for the Bowie Baysox on Tuesday, as Bowie took down the Akron RubberDucks 7-2 in Akron. Coupled with their series-ending win over Altoona on Sunday, it is only the second time this season that Bowie has won
AKRON, OH – An early morning game became a convincing win for the Bowie Baysox on Tuesday, as Bowie took down the Akron RubberDucks 7-2 in Akron. Coupled with their series-ending win over Altoona on Sunday, it is only the second time this season that Bowie has won consecutive games.
Fronting a successful pitching tandem, Cade Povich fired five innings for Bowie while striking out another seven batters, upping his league-leading total to 55. Akron only managed two base hits against Povich (W, 4-3), one of which being a two-run home run by Jonathan Rodriguez, which briefly tied the game in the second inning. After allowing the two hits in the second, Povich did not allow another runner to reach scoring position.
Connor Gillispie took the back end of the game for Bowie, firing four shutout frames. Thanks to some strong defense, Gillispie (Sv, 2) never had to pitch with a runner in scoring position, while striking out three batters.
Bowie was constantly pressuring Akron's Jack Leftwich (L, 2-4) over the afternoon. After stranding a runner at third base in the first inning, Bowie took a quick 2-0 lead in the second on a groundout by Tim Susnara and a double by Billy Cook. While Akron did tie the game in the bottom of the frame with Rodriguez's home run, Bowie use one of their own, a two-run blast by John Rhodes, to restore the two-run lead.
Two more home runs added to the Bowie tally, as Heston Kjerstad lifted a solo shot, his tenth, in the sixth inning, and Donta' Williams slugged a two-run blast, his first, in the seventh.
The win is the second-consecutive series opening win for Bowie after their walk-off win over Altoona last week. With their record improved to 13-25 on the season, Bowie will now look forward to five-straight evening games at Canal Park, as they continue their six-game series with Akron on Wednesday at 6:35 p.m.