Fireflies Shutout Pelicans for Sixth Straight Win
Columbia gets fourth shutout of the season as they take out Pelicans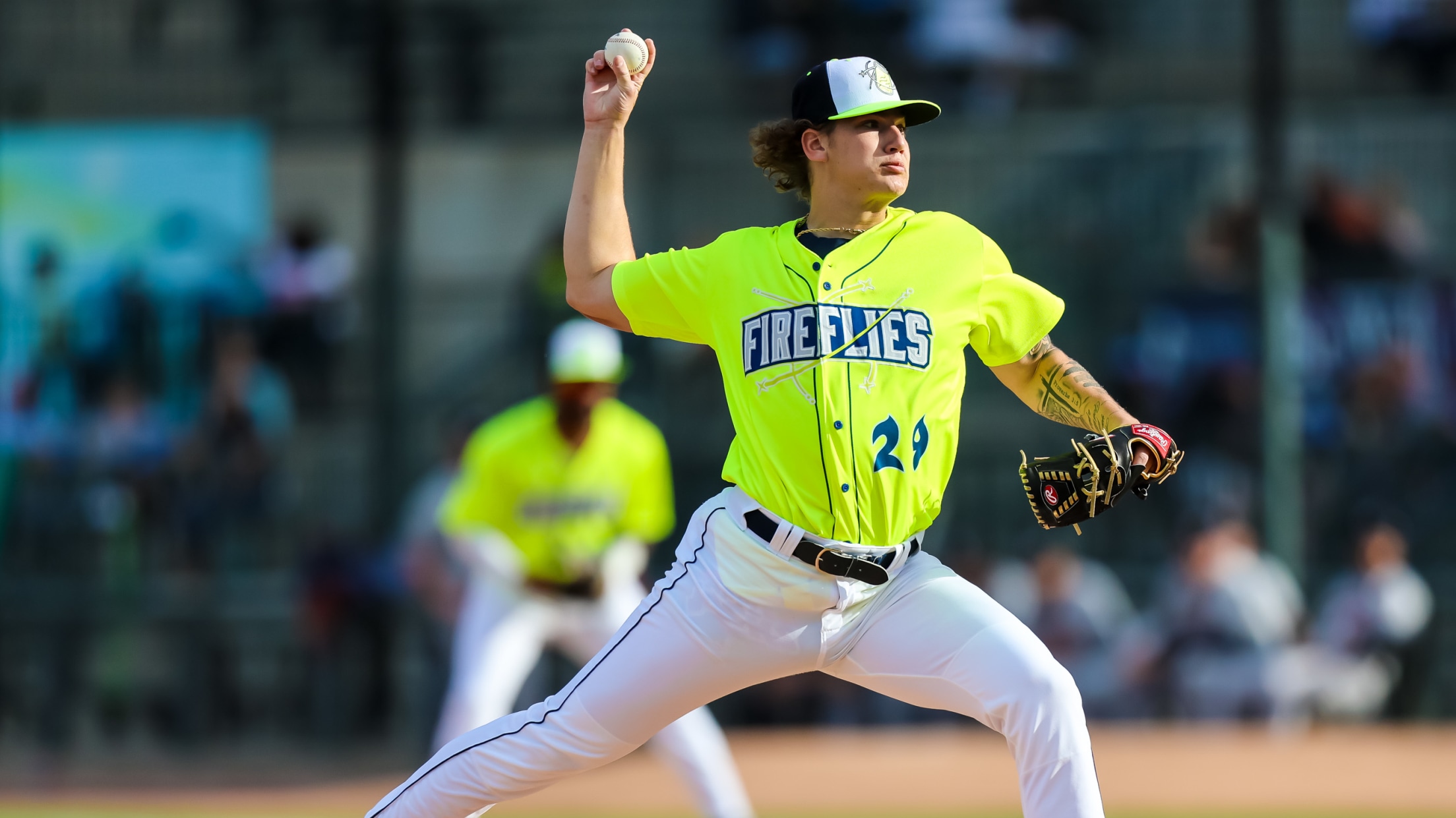 COLUMBIA, SC – The Fireflies spun their fourth shutout of the campaign as the team beat the Myrtle Beach Pelicans 6-0 in their sixth-consecutive victory Thursday night at Segra Park. Ben Kudrna (W, 2-2) spun a season-high six scoreless frames, punching out six hitters. It was Kudrna's first quality start
COLUMBIA, SC – The Fireflies spun their fourth shutout of the campaign as the team beat the Myrtle Beach Pelicans 6-0 in their sixth-consecutive victory Thursday night at Segra Park.
Ben Kudrna (W, 2-2) spun a season-high six scoreless frames, punching out six hitters. It was Kudrna's first quality start of the season, he's the third Fireflies pitcher to spin a quality start this season, following Shane Panzini and Frank Mozzicato.
The bullpen closed out a clean game utilizing two frames from Cooper McKeehan and one inning from Ben Sears. Sears whiffed a pair of hitters in the ninth and McKeehan got one strikeout in the seventh.
The Fireflies drew first blood as Omar Hernandez singled in the first and stole second to set the table for Brett Squires, who roped a double down the left field line to push Columbia in front 1-0.
The lead got larger in the third. After Myrtle Beach left the bases loaded without scoring in the top of the inning, Levi Usher started the frame with a base knock to set the table for the top of the order. Odd innings were the Fireflies strong suit Thursday, they were able to add two more in the fifth after a wild pitch and a Daniel Vazquez single brought the lead to five. Finally, Columbia closed out the scoring as Hernandez came home on a wild pitch from Marino Santy in the seventh.
Hernandez finished the game with his seventh three-hit game of his career.
The Fireflies continue their series against the Myrtle Beach Pelicans tomorrow night at 7:05 pm. Southpaw Frank Mozzicato (0-0, 1.42 ERA) gets the nod for Columbia and Myrtle Beach counters with LHP Jackson Ferris who is making his debut.
Tomorrow night the Fireflies are giving away their first bobblehead in their future royalty series, presented by SAFE Federal Credit Union. The Gavin Cross bat throne bobblehead will be available to the first 1,000 fans through the gates at Segra Park, so you'll want to get there early! Gates open at 6 pm and tickets are still available at FirefliesTickets.com.