Columbia Falls 3-2 in 11 Innings Saturday
Fireflies fall short in back-and-forth contest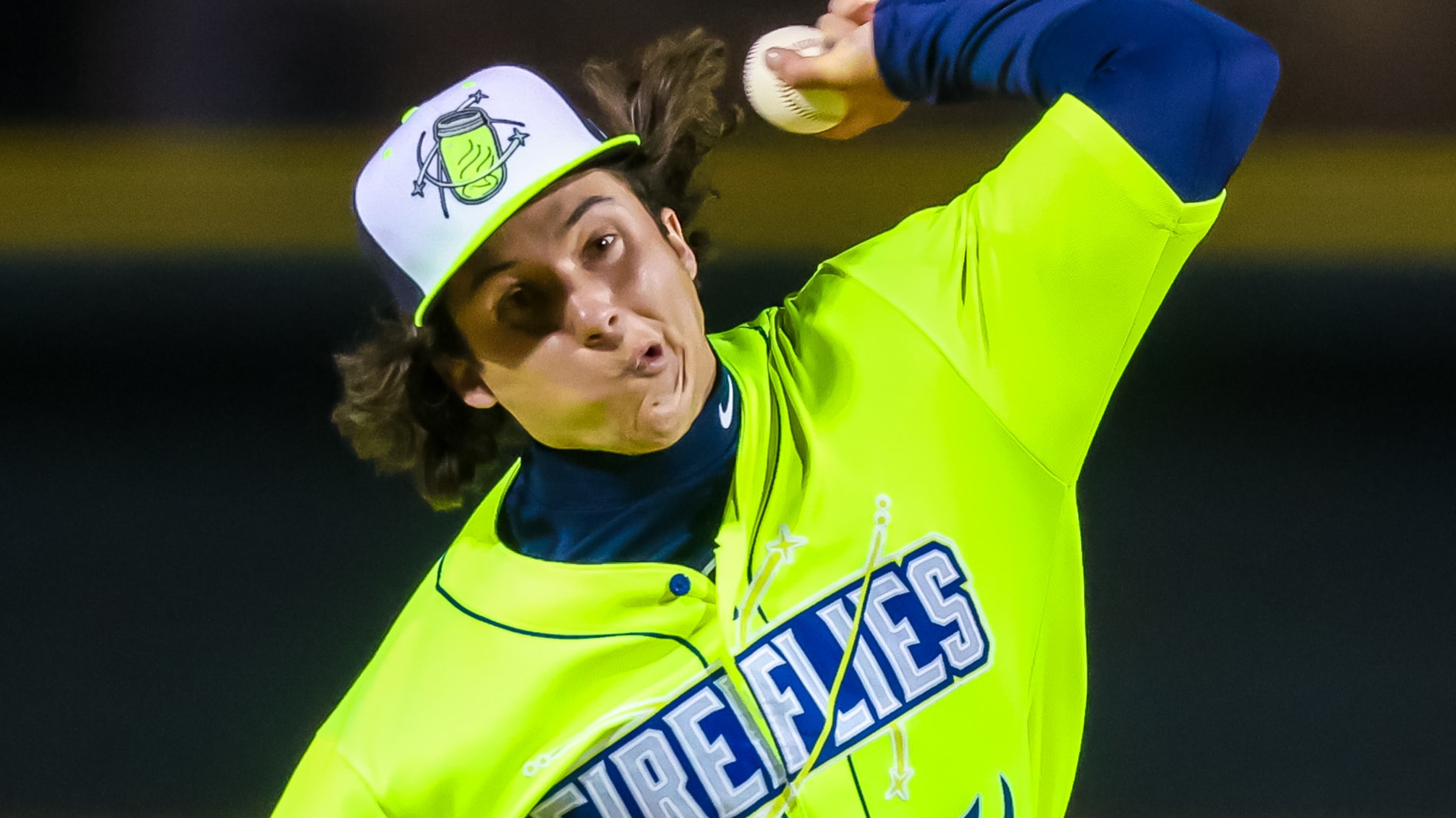 COLUMBIA, SC – The Fireflies went back-and-forth multiple times with the Myrtle Beach Pelicans, but couldn't come up with a win as they lost 3-2 in 11 innings Saturday night at Segra Park. The Pelicans scored the winning run with one out in the top of the 11th when Reivaj
COLUMBIA, SC – The Fireflies went back-and-forth multiple times with the Myrtle Beach Pelicans, but couldn't come up with a win as they lost 3-2 in 11 innings Saturday night at Segra Park.
The Pelicans scored the winning run with one out in the top of the 11th when Reivaj Garcia singled up the gut to plate placed runner Reginald Preciado. It was the only hit Marcus Olivarez (L, 0-1) gave up in his inning in relief.
The Fireflies weren't able to score off reliever Johzan Oquendo (W, 3-0), who punched out four in three hitless innings. Southpaw Cooper McKeehan matched his output in the ninth and tenth to keep the game tied until the second extra frame.
The Fireflies edged ahead in the fifth inning. With runners on the corners, Omar Florentino hit a slow chopper to first that allowed Brennon McNair to scamper home, giving Columbia a 2-1 lead.
The Pelicans tied the game in the seventh inning. Jefferson Encarnacion drew a one out walk and later came around on a wild pitch from Chazz Martinez to tie the game 2-2.
Columbia reached the score column first. Jean Ramirez hit a lead-off triple in the first and Brett Squires smoked a sacrifice fly to the right field wall to plate the left fielder and break the game open.
In the third frame, Myrtle Beach tied the game on a lead-off homer off the bat of Miguel Fabrizio. The designated hitter's first homer of the season tied the game 1-1.
Columbia closes out their series with the Myrtle Beach Pelicans tomorrow night at Segra Park at 5:05 pm. RHP David Sandlin (2-0, 3.38 ERA) gets the nod for Columbia and Myrtle Beach counters with RHP Brody McCullough (1-0, 1.65 ERA).
Tomorrow night is Sunday Funday and Special Olympics night Presented by TD Bank. Fans can enjoy an autograph session before the game and run the bases after the game thanks to Bang Back Pinball Lounge. We'll also be celebrating our local Special Olympics teams thanksto TD Bank. Tickets are still available at FirefliesTickets.com.