Fireflies Can't Complete Comeback in Salem
Columbia ties the game in the ninth and loses on bases loaded walk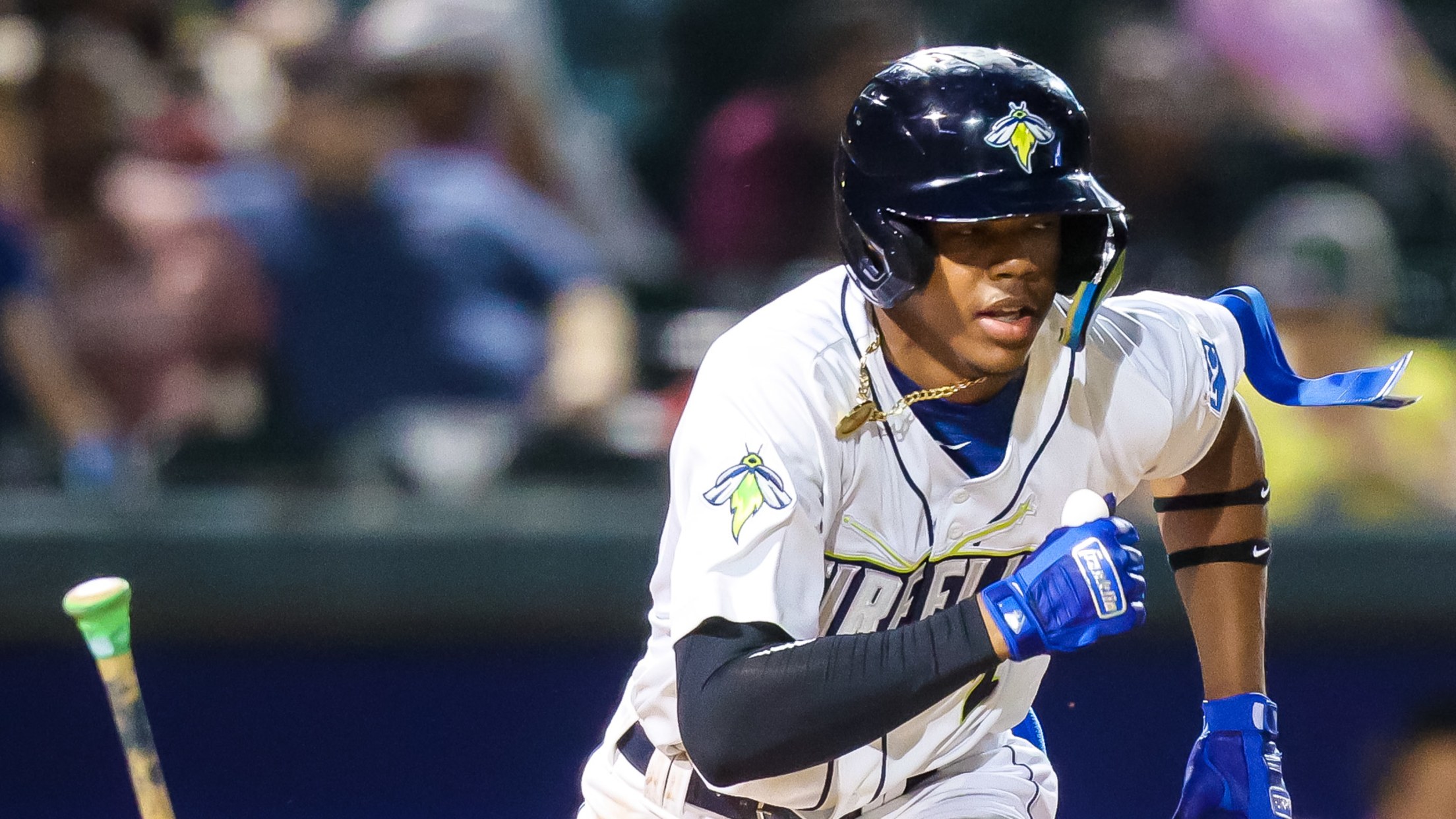 COLUMBIA, SC – The Fireflies lost 6-5 to the Salem Red Sox, after a bases loaded walk allowed Roman Anthony to score the winning run in the bottom of the ninth Tuesday night at Carillion Clinic Field. The Fireflies got on the board first, when Brett Squires singled off the
COLUMBIA, SC – The Fireflies lost 6-5 to the Salem Red Sox, after a bases loaded walk allowed Roman Anthony to score the winning run in the bottom of the ninth Tuesday night at Carillion Clinic Field.
The Fireflies got on the board first, when Brett Squires singled off the wall to score Levi Usher in the top of the first. They added another run off a double steal in the second that Brennon McNair scored on. McNair scored three runs Tuesday, another on an error and then the last run, to tie the game in the ninth on an Usher ground out.
In the end, mistakes in the field and walks were too much for Columbia. The Fireflies ceded two unearned runs on three errors and walked seven batters, one of which scored and one of which drove in the game winning run.
Steven Zobac started his first game of his career, spinning three innings and allowing one run. Ben Sears took over for the middle third, allowing three runs, only one of which was earned. Finally, Mack Anglin came in an inning, allowing a single run to score and Marcus Olivares (L, 0-2) went 1.1 innings, allowing Roman Anthony to score on the Luis Ravelo walk.
Daniel Vazquez went 3-4 on the night. He doubled and scored in the sixth after notching his team-leading 11th stolen base of the season.
The Fireflies continue their series with the Salem Red Sox tomorrow night at Carilion Clinic Field at Salem Memorial Ballpark at 7:05 pm. Columbia sends RHP Ben Kudrna (2-2, 5.57 ERA) to the hill and Salem counters with southpaw Dalton Rogers (0-1, 3.55 ERA).
Columbia returns home Tuesday, May 23 to start a six-game series with the Charleston RiverDogs. The week marks the return of Copa de la Diversíon weekend presented by Southern Recipe Small Batch Pork Rinds, where the Fireflies will become Los Chiccarones de Columbia for the weekend. Friday, the Fireflies will give away a soccer scarf for the first 1,000 fans through the gates thanks to Southern Recipe Small Batch and Saturday, we'll have a fantastic fireworks display. Tickets are still available at FirefliesTickets.com.