Go-Ahead Run in Ninth Seals Deal for Fireflies
McNair scores on a balk to provide win Wednesday in Salem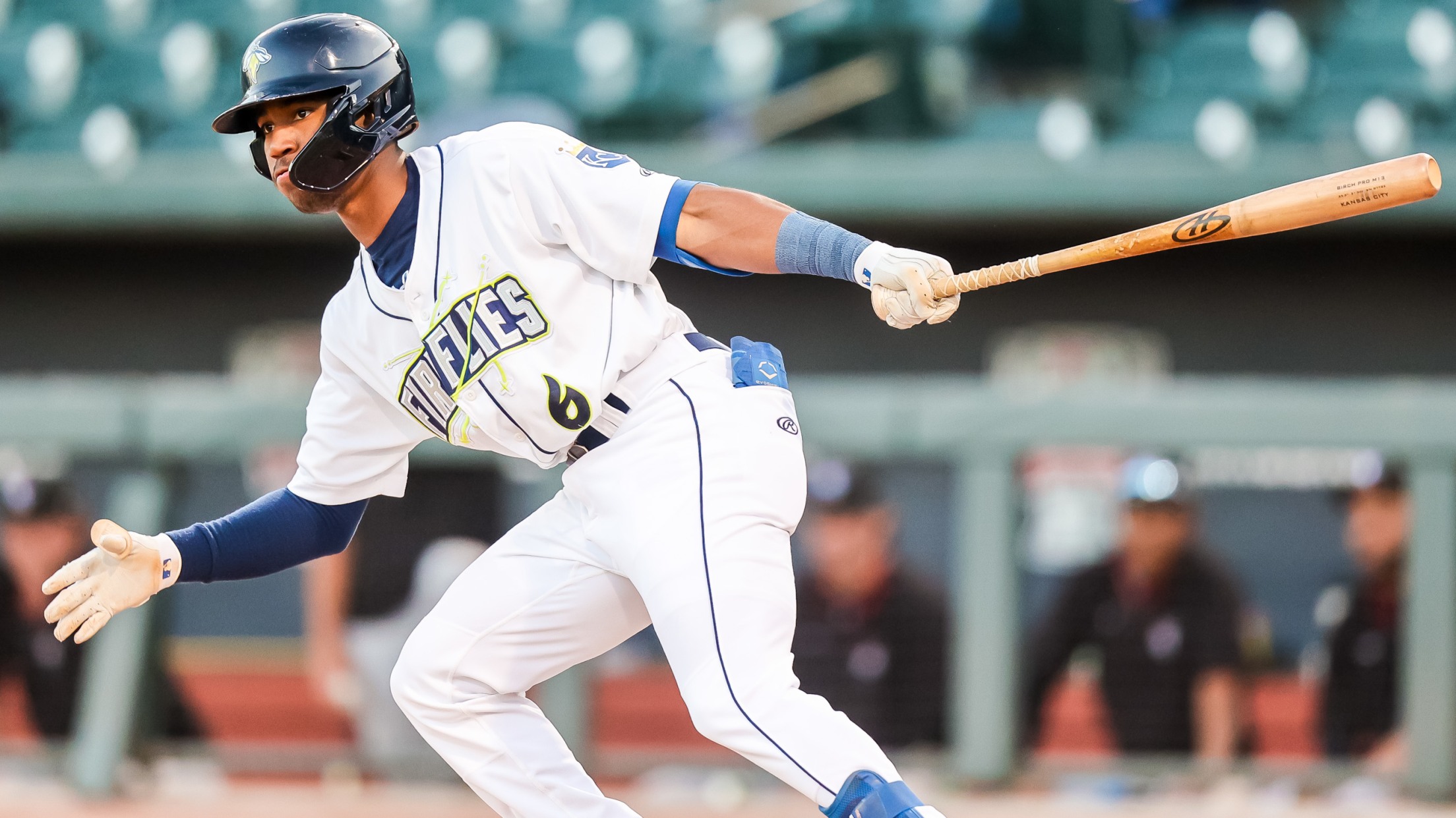 COLUMBIA, SC – The Fireflies won 3-2 after Brennon McNair was plated on back-to-back balks in the top of the ninth, drawing Columbia even in the series with the Salem Red Sox Wednesday night at Carilion Clinic Field. Columbia's third baseman smacked a one-out double to the left-center gap to
COLUMBIA, SC – The Fireflies won 3-2 after Brennon McNair was plated on back-to-back balks in the top of the ninth, drawing Columbia even in the series with the Salem Red Sox Wednesday night at Carilion Clinic Field.
Columbia's third baseman smacked a one-out double to the left-center gap to set the table. Then Brock Bell issued two walks with Junior Calderon at the plate, which plated McNair and gave the Fireflies enough to take home the game. The double gave McNair Columbia's third six-game hitting streak of the season. Columbia's (18-11) infielder is slashing .412/.542/.588 on the stretch.
Cooper McKeehan (S, 2) punched out three Red Sox (13-15) in the ninth to seal the deal. He followed up Chazz Martinez (W, 2-3) who allowed one run in two innings to bridge the gap in the late innings for Columbia.
The Fireflies jumped ahead in the top of the sixth inning. After a Lizandro Rodriguez one-out triple, Daniel Vazquez and Erick Peña were able to each hit a two-out RBI single to overturn Salem's lead and give Columbia a 2-1 lead.
Salem tied the game in the bottom of the seventh. Roman Anthony drew a two out walk off Chazz Maritnez. The centerfielder then stole second and came around on an infield single from Miguel Bleis to make it a 2-2 ball game.
The Red Sox broke through in the bottom of the first. Second baseman Luis Ravelo slapped his first homer of the season over the right field fence, giving his team a 1-0 lead. The homer snapped a 14.2 inning scoreless streak on the bump for Fireflies starter Ben Kudrna. That streak was the longest in the Carolina League, topping Cade Horton, who had a 13.2 inning scoreless stretch for Myrtle Beach earlier this year.
The Fireflies continue their series with the Salem Red Sox tomorrow night at Carilion Clinic Field at 7:05 pm. LHP Frank Mozzicato (0-1, 2.28 ERA) gets the nod for Columbia and RHP Jose Ramirez (0-1, 0.50 ERA) counters for Salem.
Columbia returns home Tuesday, May 23 to start a six-game series with the Charleston RiverDogs. The week marks the return of Copa de la Diversíon weekend presented by Southern Recipe Small Batch Pork Rinds, where the Fireflies will become Los Chiccarones de Columbia for the weekend. Friday, the Fireflies will give away a soccer scarf for the first 1,000 fans through the gates thanks to Southern Recipe Small Batch and Saturday, we'll have a fantastic fireworks display. Tickets are still available at FirefliesTickets.com.