Fireflies Fall After Late Salem Surge
Columbia drops Thursday contest 4-1 in Salem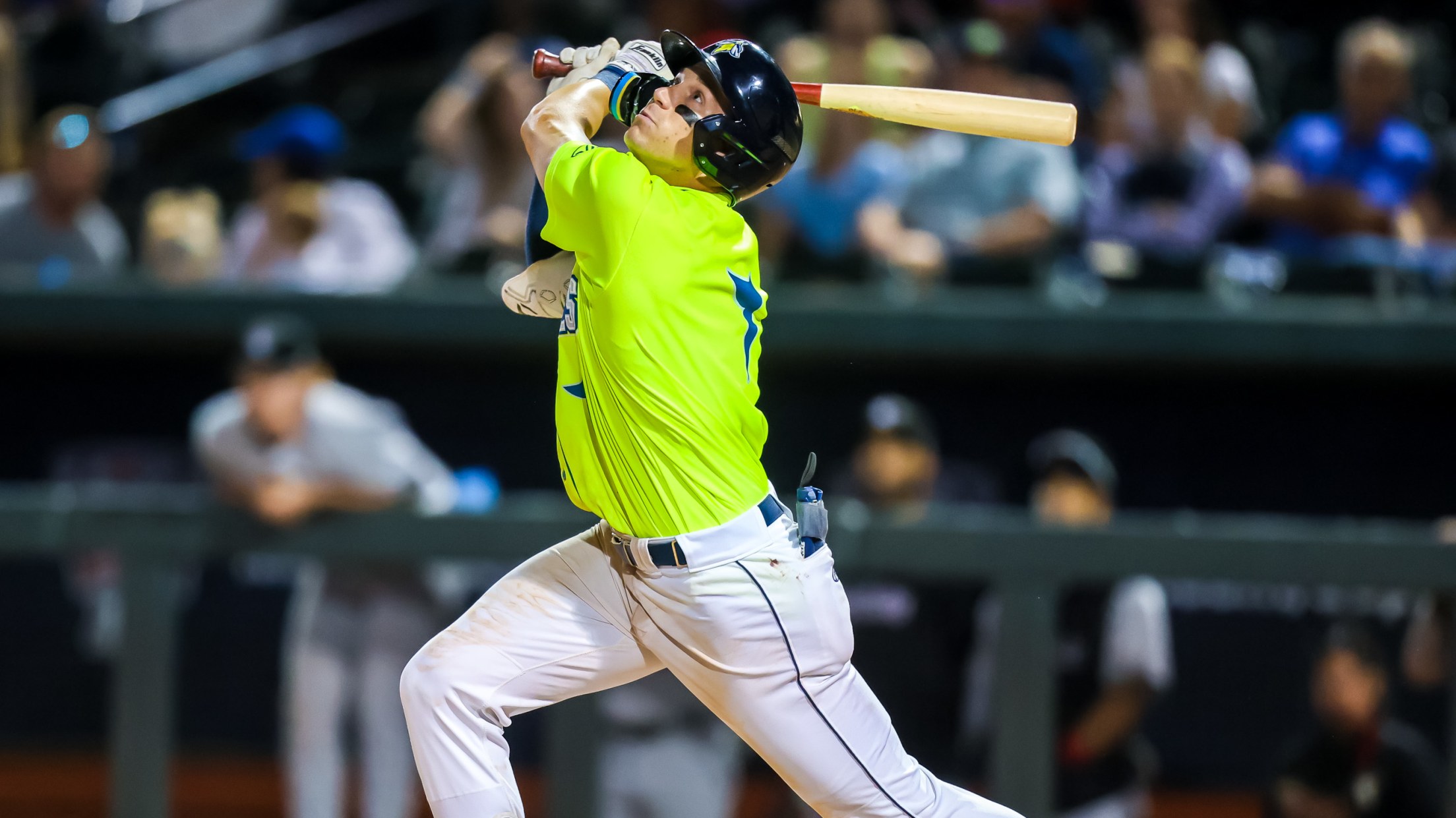 COLUMBIA, SC – The Fireflies offense couldn't survive a late Salem surge, as Columbia fell 4-1 at Carilion Clinic Field Friday night. Frank Mozzicato (L, 0-2) twirled 5.2 innings, fanning seven hitters and allowing only a pair of earned runs in the loss. Columbia's southpaw paces the Carolina League with
COLUMBIA, SC – The Fireflies offense couldn't survive a late Salem surge, as Columbia fell 4-1 at Carilion Clinic Field Friday night.
Frank Mozzicato (L, 0-2) twirled 5.2 innings, fanning seven hitters and allowing only a pair of earned runs in the loss. Columbia's southpaw paces the Carolina League with 48 strikeouts on the season, five ahead of David Sandlin, who starts Saturday for Columbia (18-12).
Salem (14-15) started out the scoring in the third. Yoriberto Mejicano led the inning off with a triple then scored off an Albert Felix double to end the dead heat. Salem added two on a Mozzicato wild pitch and a Lizandro Rodriguez error in the sixth to put Salem up 3-1. The Red Sox scored their final run in the bottom of the eighth. Luis Ravelo slapped a base knock to left to score Cutter Coffey.
Columbia's lone run came in the fourth. Brett Squires led-off the frame with his first of two doubles on the night. He came around on an Erick Peña sacrifice fly to tie the game 1-1. The Fireflies finished the night 0-9 with runners in scoring position.
The Fireflies continue their series in Salem tomorrow night at 7:05 pm. RHP Shane Panzini (1-1, 2.92 ERA) takes the bump for Columbia while Salem has yet to announce their starter.
Columbia returns home Tuesday, May 23 to start a six-game series with the Charleston RiverDogs. The week marks the return of Copa de la Diversíon weekend presented by Southern Recipe Small Batch Pork Rinds, where the Fireflies will become Los Chiccarones de Columbia for the weekend. Friday, the Fireflies will give away a soccer scarf for the first 1,000 fans through the gates thanks to Southern Recipe Small Batch and Saturday, we'll have a fantastic fireworks display. Tickets are still available at FirefliesTickets.com.