Round-Trippers Propel Fireflies to 4-1 Win
Columbia takes opener from Charleston Tuesday Night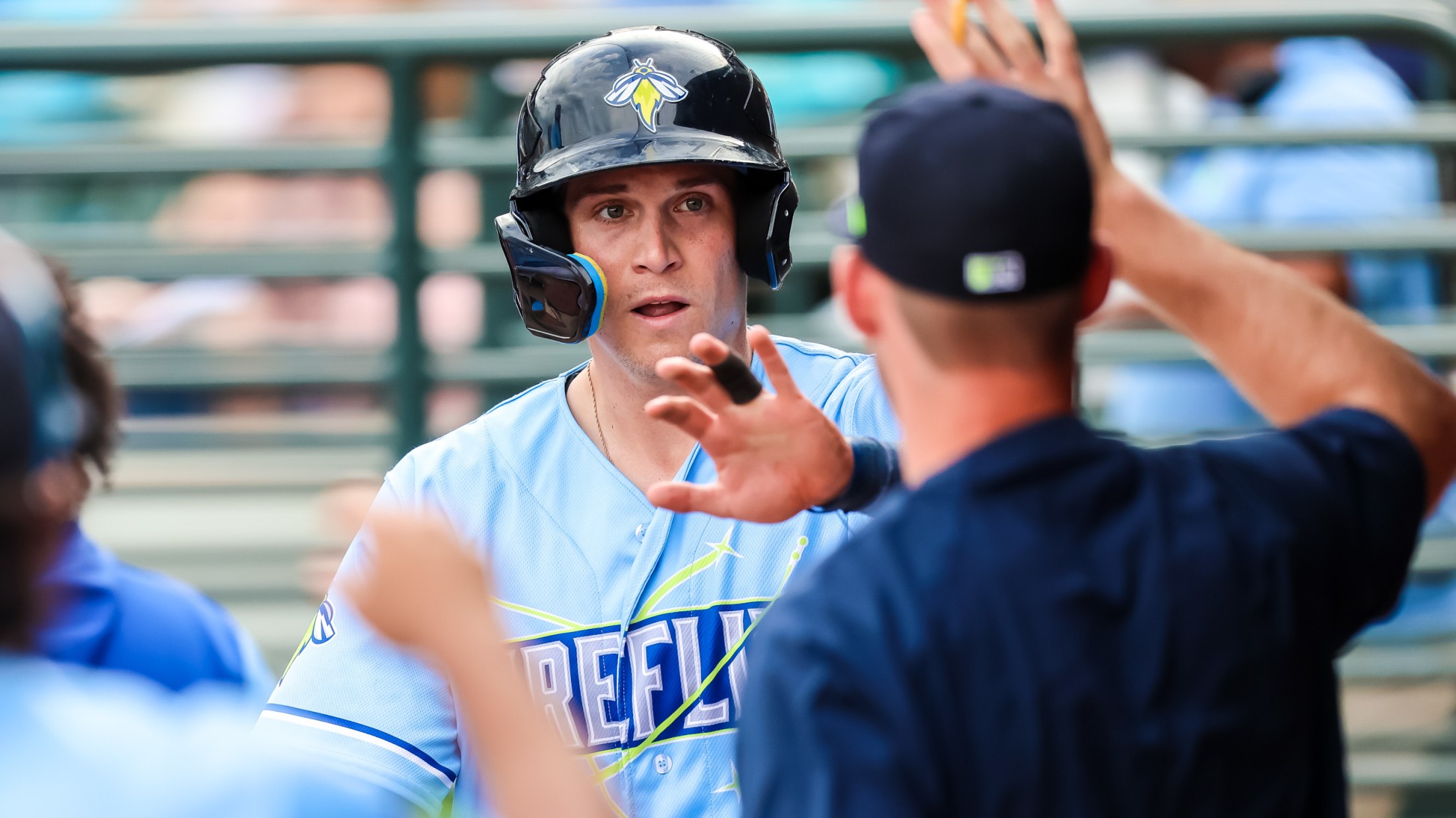 COLUMBIA, SC – The Fireflies won on the strength of two homers and excellent pitching, 4-1 over the Charleston RiverDogs, Tuesday night at Segra Park. Brett Squires wrote his name in the Fireflies history books, launching a homer to right in the fifth to push Columbia's lead to 5-1. With
COLUMBIA, SC – The Fireflies won on the strength of two homers and excellent pitching, 4-1 over the Charleston RiverDogs, Tuesday night at Segra Park.
Brett Squires wrote his name in the Fireflies history books, launching a homer to right in the fifth to push Columbia's lead to 5-1. With the round-tripper, Squires became just the second Fireflies player to homer in three-consecutive games. The first was his teammate Jean Ramirez, who homered in three straight games from August 22-25, 2022.
Columbia went ahead for good in the fourth. With two outs and David Hollie and Dionmy Salon on the base paths, Roger Leyton laced a double to right, putting Columbia up 3-1.
The pitching staff was phenomenal from start to finish. Steve Zobac tossed a career-high four innings in his start, allowing a single, unearned run in the third. After that, Chazz Martinez (W, 4-3) and Marcus Olivarez (H, 1) both worked two scoreless frames before Ben Sears (S, 3) closed out the game with a 1-2-3 ninth.
The scoring started off the bat of David Hollie, who clobbered his team-leading sixth homer of the season in the bottom of the second to break the scoreless tie and push Columbia in front 1-0.
Columbia continues their series with the RiverDogs tomorrow at Segra Park at 12:05 pm. RHP Ben Kudrna (3-2, 4.35 ERA) gets the ball for Columbia and Chrleston counters with lefty Alex Ayala Jr. (0-2, 3.75 ERA).
The Fireflies are hosting WLTX Weather Day tomorrow at Segra Park at 12:05 pm. Columbia will also have their Whiteclaw Wednesday specials active. All fans can enjoy a 16 oz Whiteclaw for $5. Tickets are available at FirefliesTickets.com.