Columbia Splits Pitcher's Duel Doubleheader
Fireflies drop game one 3-0 and win game two 2-1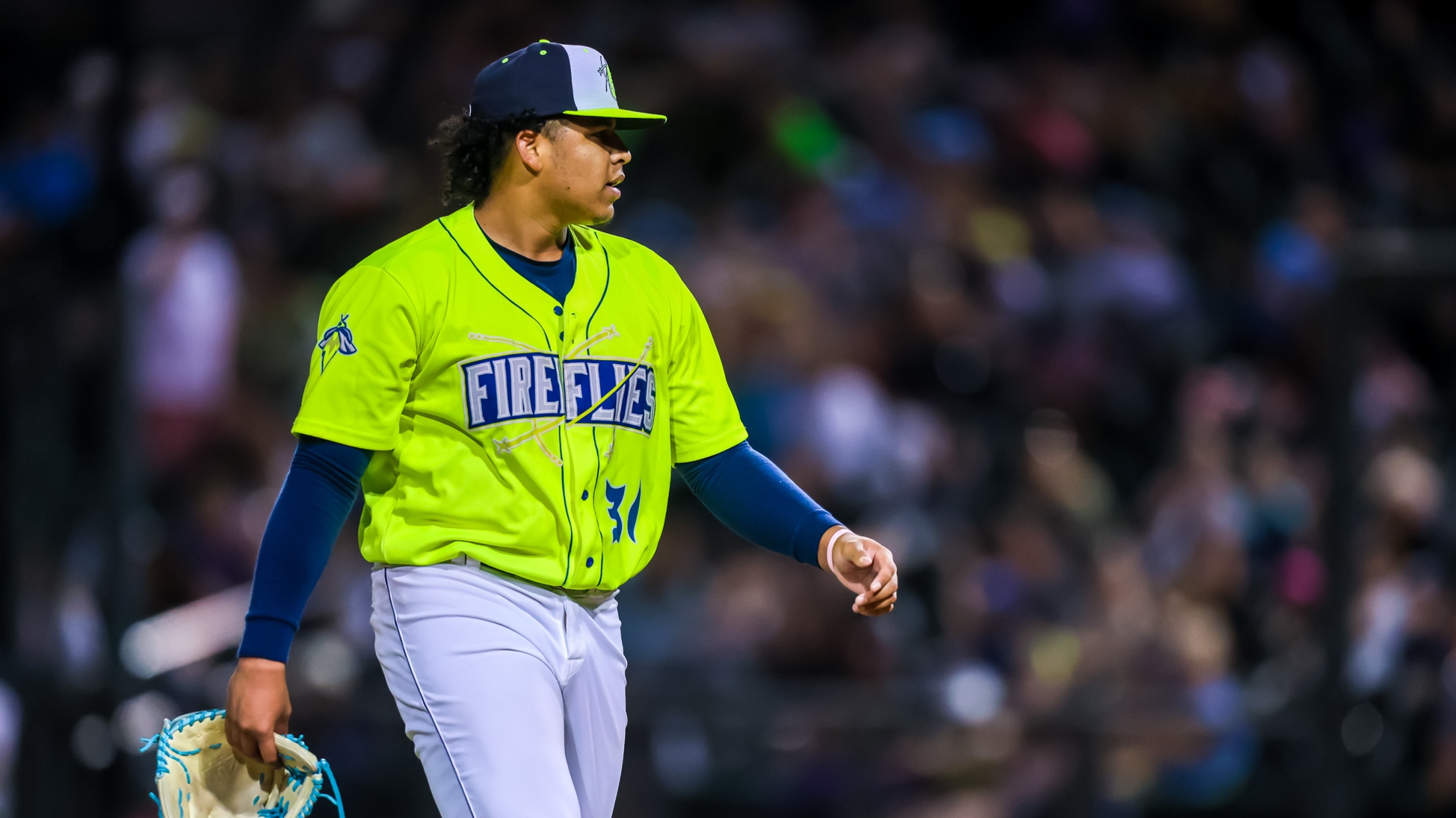 COLUMBIA, SC –The Fireflies were locked in a pitcher's duel, losing game one of Sunday's doubleheader 3-0 and taking game two 2-1 as they took five of six from Charleston at Segra Park this week. The Fireflies remain in first place in the South Division with 21 games remaining in
COLUMBIA, SC –The Fireflies were locked in a pitcher's duel, losing game one of Sunday's doubleheader 3-0 and taking game two 2-1 as they took five of six from Charleston at Segra Park this week.
The Fireflies remain in first place in the South Division with 21 games remaining in the first half. They've now been in first place for 26-consecutive games.
Game 1
The Charleston RiverDogs came out of the gates quickly, as Xavier Isaac clobbered his third homer of the season to right in the first inning to put Charleston in front 1-0. The RiverDogs added another pair in the fourth on a Santiago Millan base knock and a Chandler Simpson triple to make it a 3-0 game.
The Fireflies bullpen was great again. Mack Anglin and Chase Wallace combined to face the minimum through three innings to keep it a close game, but the bats were held at bay. David Sandlin (L, 3-1) worked four frames, allowing five hits and three runs in the loss.
It was the third time the Fireflies have been shut out this season. Yoniel Curet allowed a pair of hits in five innings in his second win of the season before Jake Christianson closed the game out with a two inning save.
Game 2
The Fireflies answered the bell early. Levi Usher started the first inning with a single, then Lizandro Rodriguez reached on a fielding error from second baseman Ryan Spikes. Next, Daniel Vazquez lined a base knock to right-center scoring Usher to drive in his 25th RBI of the campaign. Rodriguez would later score on a wild pitch, giving Columbia a 2-0 lead heading into the second frame.
The RiverDogs answered in the fifth inning. After Ryan Spikes drew a lead-off walk, he advanced to third on a steal and passed ball and then scored on a balk to make it a 2-1 game.
Cooper McKeehan (W, 4-1) closed the door in the sixth and seventh, working a pair of scoreless innings to finish the night out. Mauricio Veliz turned out his most effective start of the season, spinning four scoreless before handing the ball off to Marcus Olivarez who didn't allow an earned run in his lone inning of work.
After the off day, Columbia will head to Grainger Stadium to start a six-game set with the Down East Wood Ducks. Both teams have yet to name their starters for the series.
The Fireflies will return home to Segra Park June 6 to welcome the Salem Red Sox to town. The Fireflies will host RiverBanks Zoo and Garden Night with a Carter Jensen Lion Bobblehead Giveaway presented by Safe Federal Credit Union Friday, June 9. Tickets are still available at FirefliesTickets.com.