South Bay setback: San Jose washes Fresno away 8-5 with a wave of triples
Grizzlies trail the Giants by 7 games with 19 left to play in the 1st half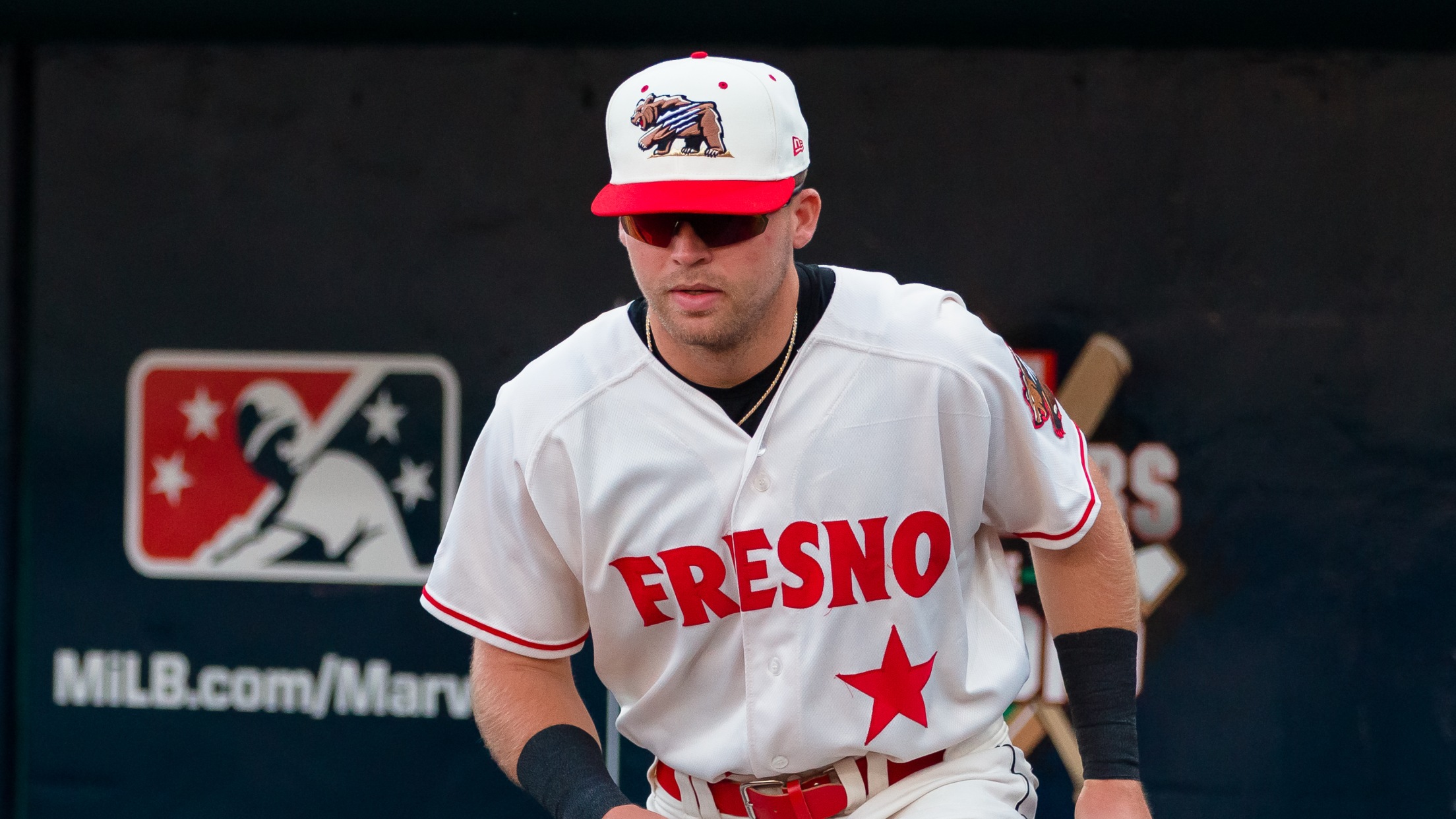 San Jose, CA (Wednesday, May 31) – The Fresno Grizzlies (23-24) faltered 8-5 to the San Jose Giants (30-17) Wednesday evening from Excite Ballpark. With the loss, Fresno drops seven games back of San Jose in the California League Northern Division standings with 19 contests left to play in the
San Jose, CA (Wednesday, May 31) – The Fresno Grizzlies (23-24) faltered 8-5 to the San Jose Giants (30-17) Wednesday evening from Excite Ballpark. With the loss, Fresno drops seven games back of San Jose in the California League Northern Division standings with 19 contests left to play in the 1st half. The Grizzlies are now 5-6 against the Giants this season and have lost five consecutive affairs to their rivals.
Fresno started off strong, scoring three runs in the third and another in the fourth. Bryant Betancourt laced a two-RBI single to center and Jake Snider waltzed home on a balk. Robby Martin made it 4-0 when he roped his first triple of the year, notching Andy Perez. San Jose cut the deficit to three in the fourth when a missed catch at second on a steal netted Anthony Rodriguez. The Grizzlies recorded their final run in the fifth on an error, adding Snider again. Snider doubled with one out in the frame.
Over the next three innings, the Giants scored seven unanswered runs to win 8-5. A groundout, two triples and a pair of wild pitches were the scoring plays. Rodriguez brought home two with a triple. He finished with two doubles and one triple in his San Jose debut. Tanner O'Tremba belted the go-ahead triple off of Fresno reliever Braxton Hyde (1-1, loss). Rodriguez and O'Tremba were also the run recipients on the wild pitches.
Grizzlies' starter Blake Adams tossed five innings, allowing a career-high four runs. He punched out three and did not issue a walk. Tyler Hoffman struck out one in a perfect eighth inning of relief. Giants' righty Miguel Mora (2-1) enjoyed the win after two scoreless frames and Dylan Cumming secured his fifth save. The final three arms of the San Jose bullpen permitted one hit over four shutout innings. The clubs are back to battle tomorrow night from Excite Ballpark.
Tonight's article was written by ChatGPT
Top Performers: Fresno Grizzlies (Colorado Rockies)
LF Jake Snider (1-4, 2B, 2 R, BB)
RF Robby Martin (1-4, 3B, RBI)
C Bryant Betancourt (1-5, 2 RBI)
3B Andy Perez (1-3, R, BB, 2 SB)
Top Performers: San Jose Giants (San Francisco Giants)
SS Anthony Rodriguez (3-3, 3B, 2 2B, 2 RBI, 2 R, HBP)
LF Tanner O'Tremba (1-5, 3B, 2 RBI, R)
RF Alexander Suarez (1-3, 2 R, HBP)
Giants bullpen (5.2 IP, 3 H, 1 R, 0 ER, 2 BB, 3 K)
On Deck:
Thursday, June 1 @ San Jose Giants, Fresno LHP Michael Prosecky (3-2, 4.09) vs. San Jose LHP Reggie Crawford (0-0, 0.00), 6:30 pm PT
ON THAT FRES-NOTES:
Andy Perez swiped two bases, tying the most in a single game by a Grizzlies batter this season.
There were four triples in the contest, the most combined in a game this season.