Lake Elsinore Storm Drop Game Two of Series in Extra Innings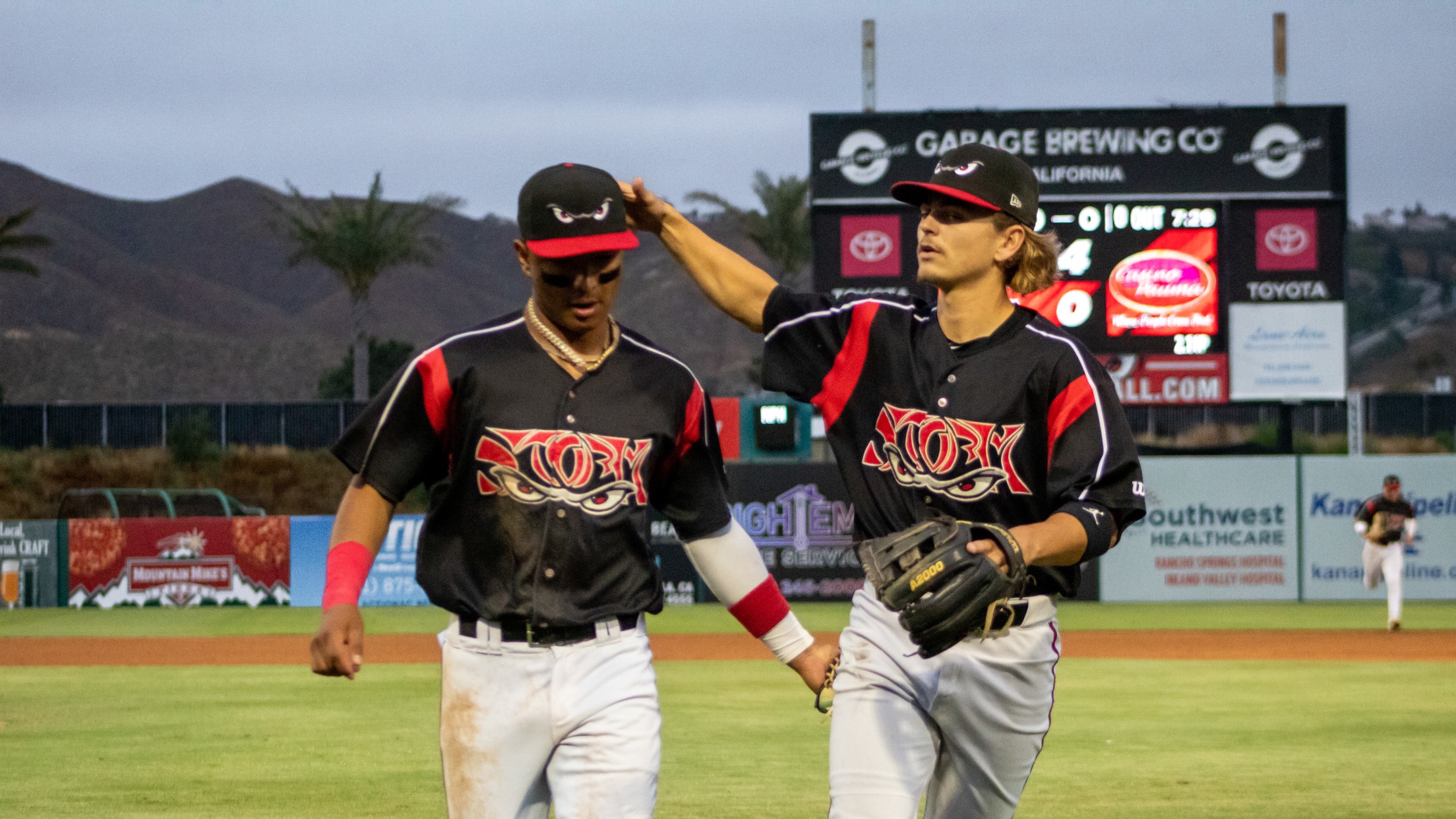 After 10 consecutive victories against the Visalia Rawhide, the Lake Elsinore Storm finally lost their first game of the season to the future belts and purses. Jagger Haynes began the night on the pitcher's mound as he continues to extend his workload. Tonight, he would go 3.1 innings, allowing 3
After 10 consecutive victories against the Visalia Rawhide, the Lake Elsinore Storm finally lost their first game of the season to the future belts and purses.
Jagger Haynes began the night on the pitcher's mound as he continues to extend his workload. Tonight, he would go 3.1 innings, allowing 3 earned runs, and striking out 3 batters. Unfortunately, this would appearance would give the Rawhide an early 4-0 lead through six and a half innings of play.
In fact, Rawhide's pitching remained as steadfast in their desire to give up runs as they were in yesterday's outing. So much so that the Storm were hitless through 15 outs. Luckily, newly promoted and soon-to-be 17-year-old, Ethan Salas, stepped to the plate and got the first hit for the home team on the night. Salas who has excelled in his professional debut, put up another impressive performance by collecting two hits, two walks, and scoring a run to raise his career OPS (two games) to 1.875. Nick Vogt would follow with a single of his own before Albert Fabian sent his seventh home run of the season beyond the Ad Monster in right field.
This would cut Visalia's lead to just one while Manuel Castro relieved Haynes. Castro would put in an incredible long relief appearance, going 5.2 innings, allowing no earned runs, and striking out three batters. The Storm would do just enough to utilize this outing by tying the game in the bottom of the 8th.
Unfortunately, after 5.2 innings, Castro could no longer remain on the mound and Dylan Nedved would surrender five runs in extra innings to complete the first loss of the season to Visalia.
The Storm will return to The Diamond at the same time and place against the same opponent tomorrow night for Hispanic Heritage Night.
-Written by Justin Jett