White Sox provide updates on Madrigal, Crochet
Second baseman underwent shoulder surgery; lefty's UCL healthy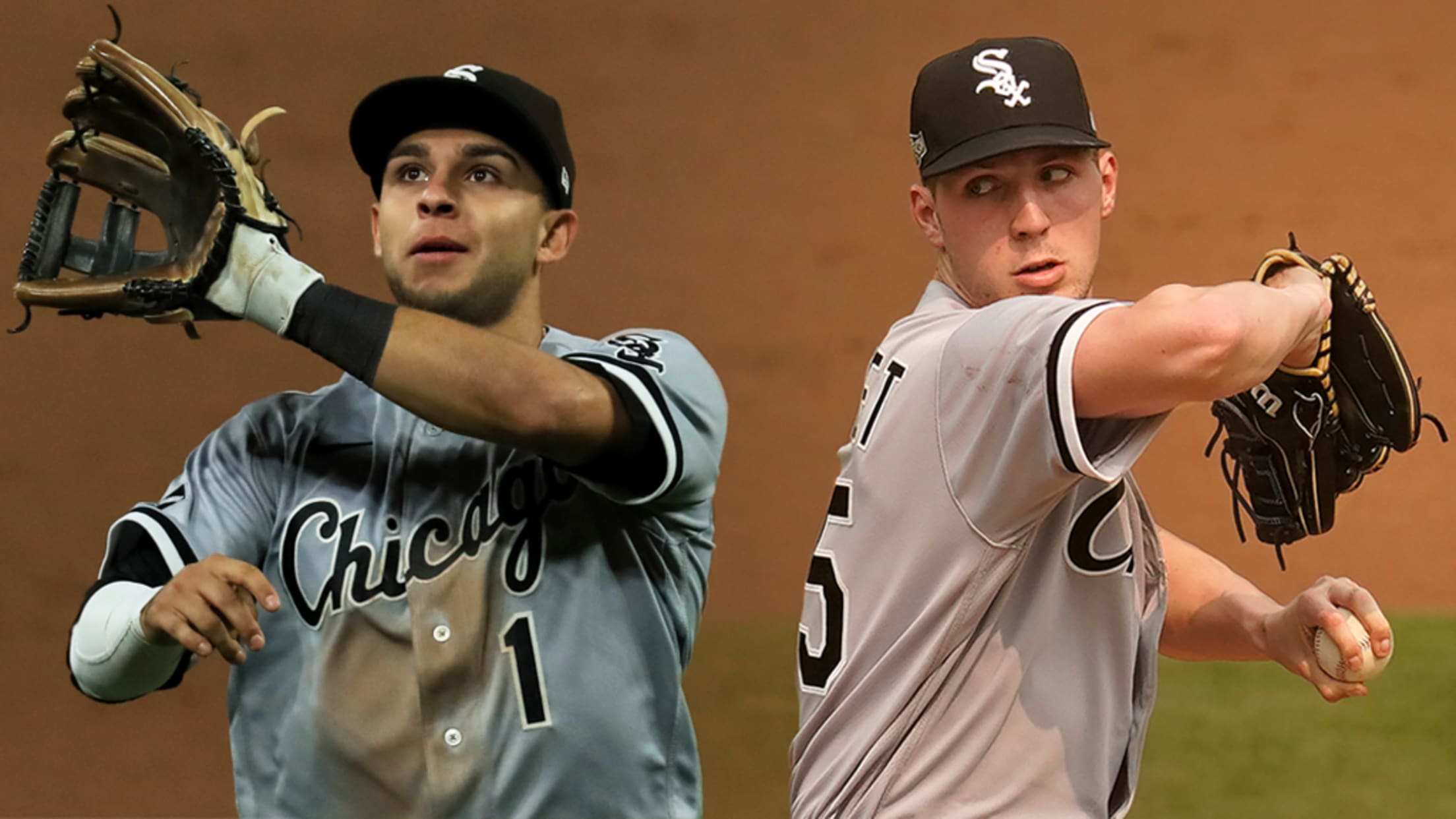 Nick Madrigal and Garrett Crochet each played roles in Chicago's first run to the playoffs since 2008. (Aaron Doster, Eric Risberg/AP)
There were two big injury updates on Chicago's South Side on Monday -- one expected and one that should be a relief to White Sox fans. No. 36 overall prospect Nick Madrigal underwent planned shoulder surgery that will keep him out for five to six months while No. 89 Garrett
There were two big injury updates on Chicago's South Side on Monday -- one expected and one that should be a relief to White Sox fans.
No. 36 overall prospect Nick Madrigal underwent planned shoulder surgery that will keep him out for five to six months while No. 89 Garrett Crochet is expected to recover fully from a flexor strain in his forearm, White Sox general manager Rick Hahn announced.
Madrigal went on the injured list after suffering a separated left shoulder on Aug. 4. The rookie returned to the active roster 25 days later and started all three games in Chicago's Wild Card Series loss to the A's. The 23-year-old second baseman hit .340/.376/.369 with three doubles and only seven strikeouts over 29 regular-season games, showing the elite contact skills that made him a top prospect since being selected by the Sox with the fourth overall pick in the 2018 Draft.
A five-to-six-month recovery window likely means Madrigal would still be rehabbing by the time Spring Training begins. Barring any major moves this offseason, he is expected to return as Chicago's starting second baseman once healthy.
Crochet's status was a much bigger question heading into the offseason. The first-rounder, who so far is the only member of the 2020 Draft class to reach the Majors, exited Game 3 of the Wild Card Series after only nine pitches and two-thirds of an inning. Normally a triple-digit thrower, the 21-year-old southpaw was down to 96 mph on his last pitch and was removed due to concerns about his elbow.
On Monday, Hahn said that Crochet's left ulnar collateral ligament is in good shape and that the injury remained a flexor strain. With a proper recovery that could only take a few weeks, he should be ready to be a full participant in his first Spring Training.
Following his promotion from the alternate site on Sept. 18, Crochet did not allow an earned run in six appearances with the White Sox, including one in the postseason. He struck out 10 and did not issue a walk over 6 2/3 innings.
Sam Dykstra is a reporter for MiLB.com. Follow and interact with him on Twitter, @SamDykstraMiLB.