Rivera Hits 21st in Record-Setting Win
Rivera launched a two-run home run to tie the Whitecaps franchise record set by Kelly Hunt in 2004
LANSING, MI – The West Michigan Whitecaps closed the 2021 regular season by breaking records and tying others as part of a 19-4 blowout victory over the Lansing Lugnuts in front of 4,025 fans at Jackson Field on Sunday afternoon. Infielder Rey Rivera launched a two-run home run to tie
LANSING, MI – The West Michigan Whitecaps closed the 2021 regular season by breaking records and tying others as part of a 19-4 blowout victory over the Lansing Lugnuts in front of 4,025 fans at Jackson Field on Sunday afternoon.
Infielder Rey Rivera launched a two-run home run to tie the Whitecaps franchise record set by Kelly Hunt in 2004. His 21 home runs came in just 95 games and helped him finish the season with 34 home runs in his Whitecaps career. Meanwhile, the 'Caps broke a franchise record with 14 extra-base hits – besting the previous high of 11 from June 16, 2017, during a game at Lansing. The Whitecaps also broke their season record for runs in a game with 19 and tied their franchise record for home runs in a single game with five.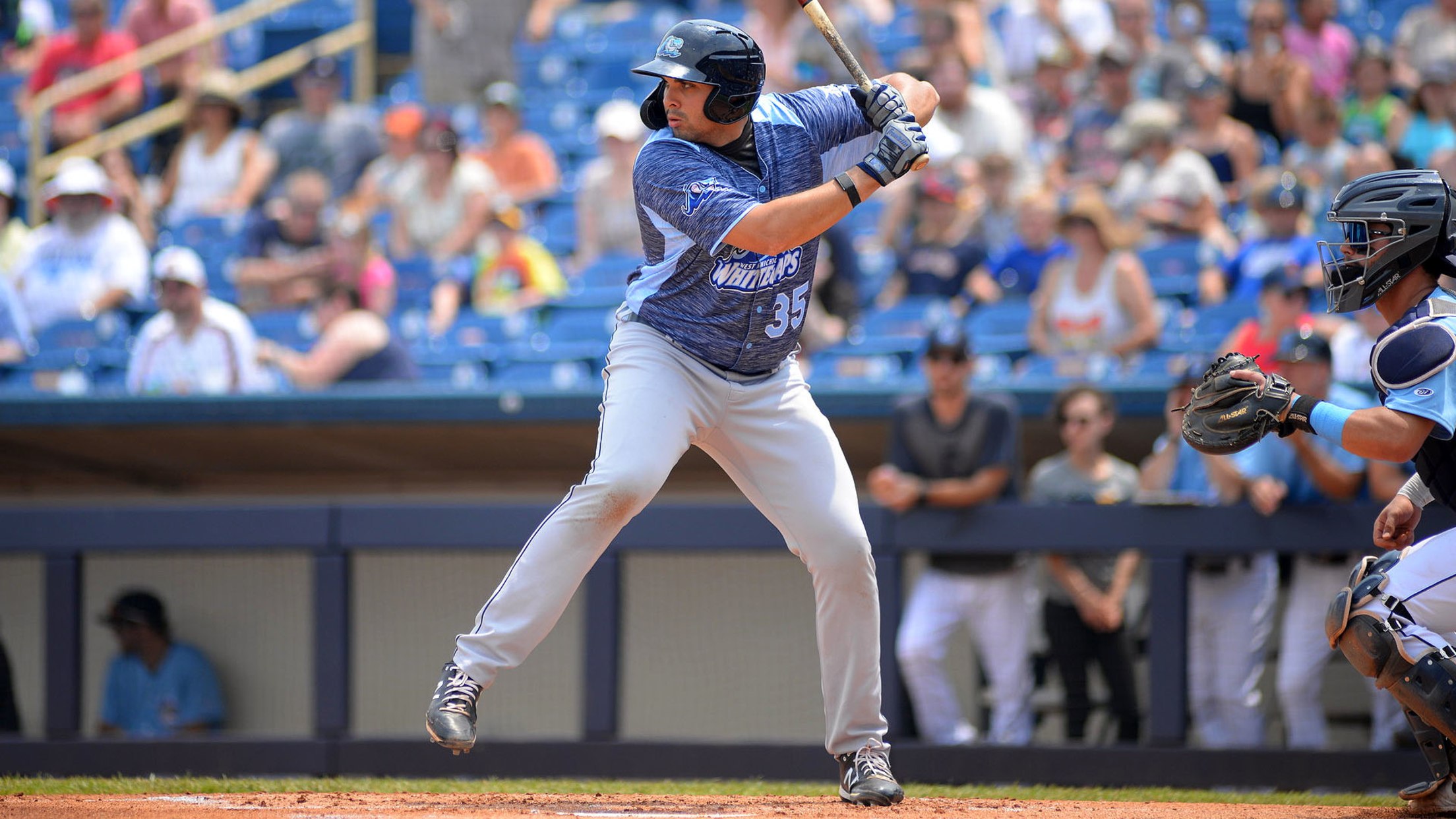 In the first inning, Jake Holton blasted a solo home run measured at 427 feet to take a 1-0 lead for his third of the season. The Whitecaps entered the third inning in a 2-2 tie, but a six-run frame highlighted by a Parker Meadows two-run double and three-run triple by Austin Schultz blew the game open and gave West Michigan an 8-2 lead. An inning later, Rivera blasted his record-tying home run as part of a five-run frame. The blast narrowly carried the right-field wall to give Rivera his historic homer. After a double by Eliezer Alfonzo, Meadows blasted a two-run homer of his own to help extend the lead to a 13-2 advantage. In the eighth, Gage Workman blasted a three-run homer – his ninth of the season – to help West Michigan take an 18-2 lead. In the ninth inning, Alfonzo collected a solo home run – his first with the 'Caps this season, to help West Michigan tie their franchise record for homers in a single contest.
Isrrael De La Cruz (1-0) tossed four spectacular scoreless innings while striking out three in earning his first win of the season, while Osvaldo Berrios (2-1) allowed eight runs in 2.1 frames in suffering his first loss of the year. The Whitecaps record goes down in the archives at 58-62, while the Lugnuts finish with the same mark at 58-62. Meadows led the offensive charge with a homer, two doubles, three runs scored, and his career's first five-RBI performance.
UP NEXT
The Whitecaps have concluded the 2021 season and look forward to another summer of baseball in West Michigan in 2022. Get all the latest Whitecaps news at www.whitecapsbaseball.com.