Scouting report: Tigers' Spencer Torkelson
No. 3 overall prospect will begin his pro career back at third base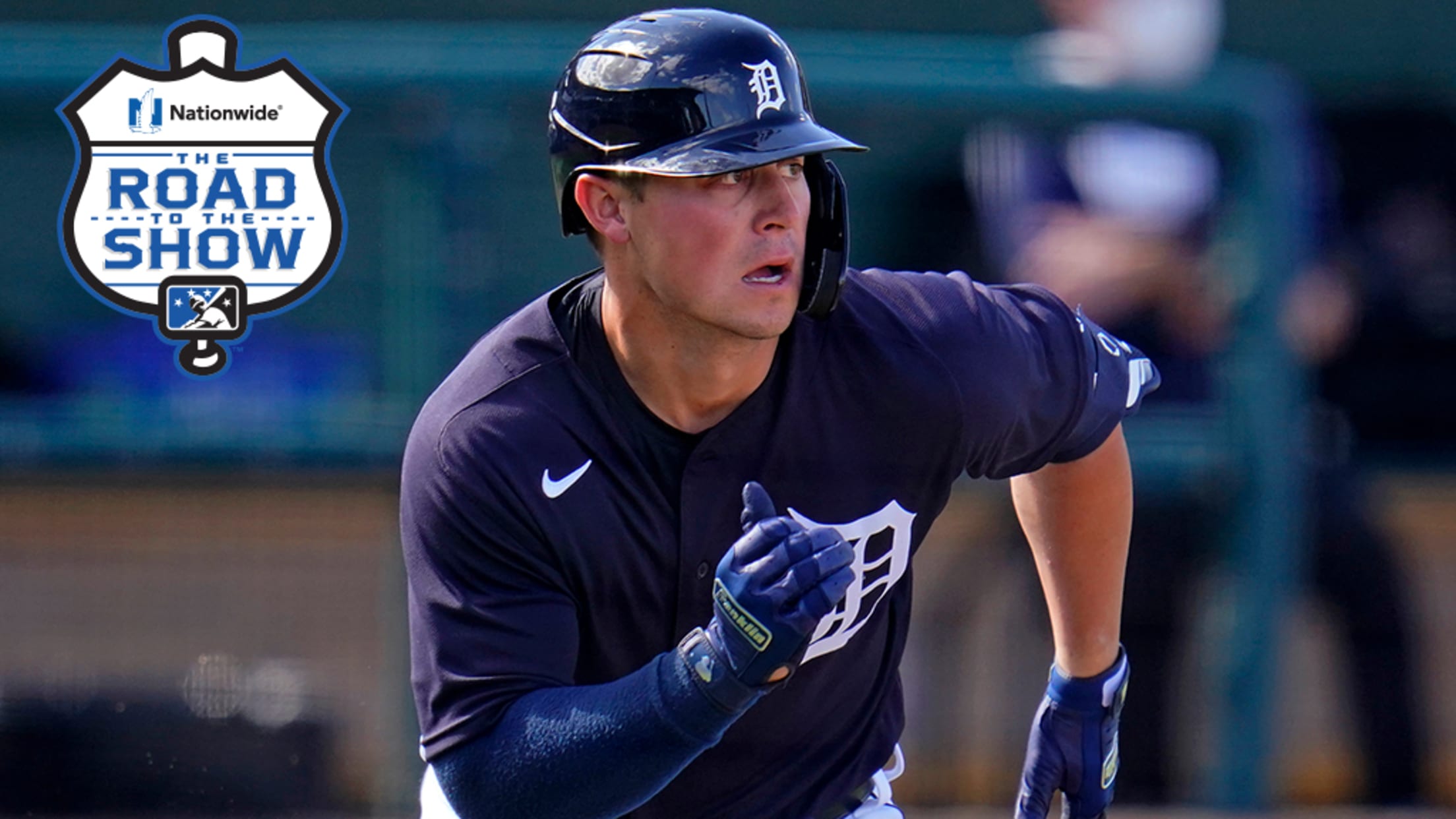 Spencer Torkelson was the first college player in 22 years to be the No. 1 overall selection in the Draft. (Gene J. Puskar/AP)
MiLB.com introduces a new series spotlighting players who are just starting their professional careers, focusing on what the experts are projecting for these young phenoms. Here's a look at top Tigers prospect Spencer Torkelson. For more stories about players on The Road to The Show, click here.
MiLB.com introduces a new series spotlighting players who are just starting their professional careers, focusing on what the experts are projecting for these young phenoms. Here's a look at top Tigers prospect Spencer Torkelson. For more stories about players on The Road to The Show, click here.
In a city powered by automakers, Detroit might have turned out its finest yet. All that's left is for the Tigers to give Spencer Torkelson a test drive.
The top pick in last year's Draft, Torkelson will begin his first season as a professional with enormous expectations after a standout collegiate career at Arizona State. Considered the most prodigious power hitter in the country at the time of his selection, Detroit's top prospect was immediately assigned to the Tigers' alternate training site upon signing and participated in instructional league in the fall, but his first taste of competitive game action will likely occur with High-A West Michigan to begin 2021.
Oh hey there, Spencer Torkelson 👋 pic.twitter.com/3ex5Y05Jbw

— Minor League Baseball (@MiLB) July 4, 2020
A three-sport star in high school, Torkelson will begin his pro career as a third baseman, a position he has not played regularly since his prep days. MLB.com's No. 3 overall prospect earned a non-roster invite to Spring Training, and although he struggled mightily, it did nothing to dampen the excitement the Tigers have. If anything, seeing him up close increased the organization's zeal.
"Psychologically, I think it's OK for him to struggle a little bit and have to remember that this game is hard and you've got to continue to develop," Tigers manager A.J. Hinch told MLB.com. "He's got things to work on. ... The longer he carries this spring with him, the less productive it's going to be for him."
That shouldn't be an issue for the native of Petaluma, Calif., who shattered Barry Bonds' school record for home runs by a freshman with 25, 14 more than baseball's all-time home run king. The total was also one short of the school mark by any player. Torkelson added 23 more the next season and slugged six in 17 games in 2020 before the pandemic prematurely ended his time as a collegian. He finished his NCAA career with a .337/.463/.729 slash line and 54 homers and 130 RBIs in 129 games for the Sun Devils.
"This dude is a generational-type player," Arizona State head coach Tracy Smith told MLB Network Radio after the Draft. "Truth be told, we didn't really see that type of power. What we loved was certainly the athleticism. He's a tough kid. He's a really, really good kid, but he brings that competitiveness on the field. That power, though, kind of developed. It kind of clicked for him towards the tail end of fall and then he came out like gangbusters to start his freshman season and never looked back."
The top pick with a top-tier at-bat.

Spencer Torkelson works a full count and drives in a run with a well-struck single in the @tigers' intrasquad game. pic.twitter.com/n2vfozYoj2

— MLB Pipeline (@MLBPipeline) July 17, 2020
The numbers speak for themselves and it was no surprise when Torkelson was taken first overall or when he signed a record $8.416 million signing bonus, topping the previous record set a year earlier by Baltimore's Adley Rutschman. But the turnaround from a solid, if unspectacular, prep player to the top pick in the country was rather remarkable.
"Spencer is exactly the type of player we hoped would be there for us with the top pick in this year's Draft," Tigers amateur scouting director Scott Pleis said in a statement after the pick. "He's one of the most polished hitters we've seen in the Draft for quite some time, showing plus-plus power and excellent plate discipline. We've been tracking Spencer's growth and performance since his breakout freshman season at Arizona State, and are excited to see him grow in the coming years."
Torkelson has remained grounded through the hype and expectations heaped upon him. Coming from where he did to where he is now has been rewarding enough.
"It's so hard to put words to the feeling of where I was and where I am now," the 21-year-old told MLB.com. "I have to thank everyone around me who had my back and believed in me. I think getting undrafted out of high school was the best thing that could've happened to me. It made me work so much harder. It put everything in perspective for me."
0-fer no more.

No. 3 overall prospect Spencer Torkelson strokes this one into left for his first spring hit with the #Tigers. pic.twitter.com/ikqqFY5YQN

— MLB Pipeline (@MLBPipeline) March 13, 2021
Here's what the experts at MLB Pipeline have to say about Torkelson:
Scouting grades (20-80 scale)
HIT: 60
POWER: 70
RUN: 40
ARM: 50
FIELD: 60
OVERALL: 65
"Torkelson was a three-sport standout as a California prep but went unselected in the 2017 Draft and ended up at Arizona State, where he hit 25 home runs to shatter Barry Bonds' freshman record. Torkelson continued to perform well for USA Baseball and in the Cape Cod League, then led the Pac-12 in home runs (23) as a sophomore before another turn with Team USA. After an abbreviated junior campaign in 2020, the Tigers made Torkelson the first corner infielder in 20 years to be drafted No. 1 overall, announcing him as a third baseman. He signed for $8,416,300, becoming the first No. 1 pick in the bonus-pool era (since '12) to receive more than slot value, then spent the summer at Detroit's alternate training site before participating in the team's fall instructional program.
Torkelson has a special bat, with the ability to hit for both average and power from the right side. He's extremely patient and controls at-bats well, drawing plenty of walks. When Torkelson does swing, he combines physical strength and bat speed to generate massive power from line to line, including elite raw power to his pull side. He gets to that power during games with relative ease, too, thanks to natural hitting ability that allows him to hit all different pitch types to all fields.
Torkelson had not manned the hot corner since high school before the Tigers drafted him as a third baseman and deployed him there at the alternate site. Club officials were surprised by how agile and athletic Torkelson looked at the position, noting that he improved over the summer thanks to his work with Alan Trammell. Being able to stay at third base will only maximize Torkelson's future offensive value, and he should have no trouble meeting the offensive demands that come with playing first base at the highest level should he be forced to move down the defensive spectrum."
Michael Avallone is a writer for MiLB.com. Follow him on Twitter @MavalloneMiLB.