Somerset Patriots recover from ballpark flood
Eight days after devastating storm, Yankees affiliate returns home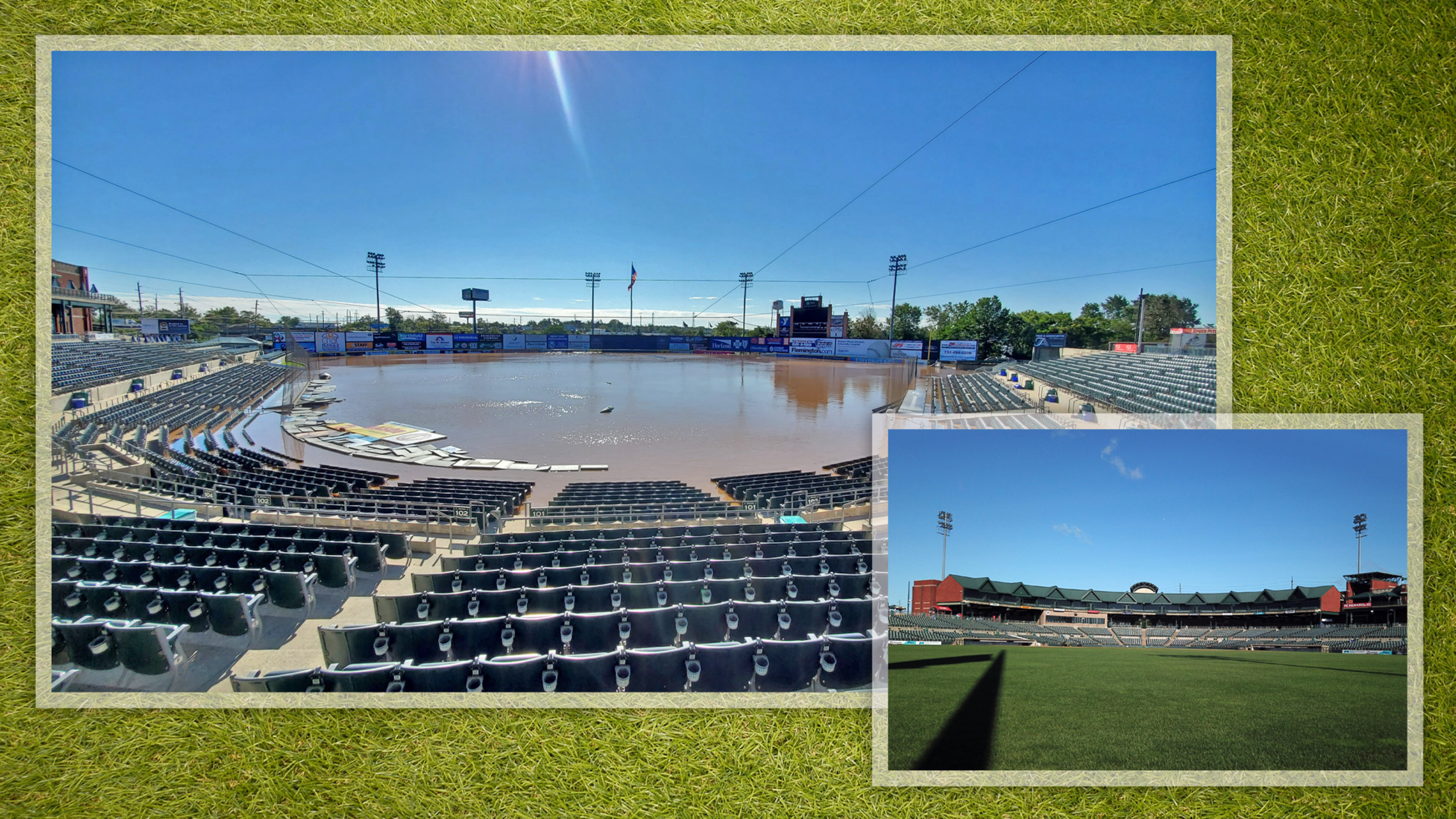 BRIDGEWATER TOWNSHIP, New Jersey -- Dan Purner, head groundskeeper for the Somerset Patriots, doesn't particularly enjoy being the center of attention. He says groundskeepers are like umpires: "If you don't think of us, it's probably a good thing." As the Patriots took the field at their home of TD Bank
Baby Conrad brought to life by young performer
Copeland collaborates with Crawdads to create new character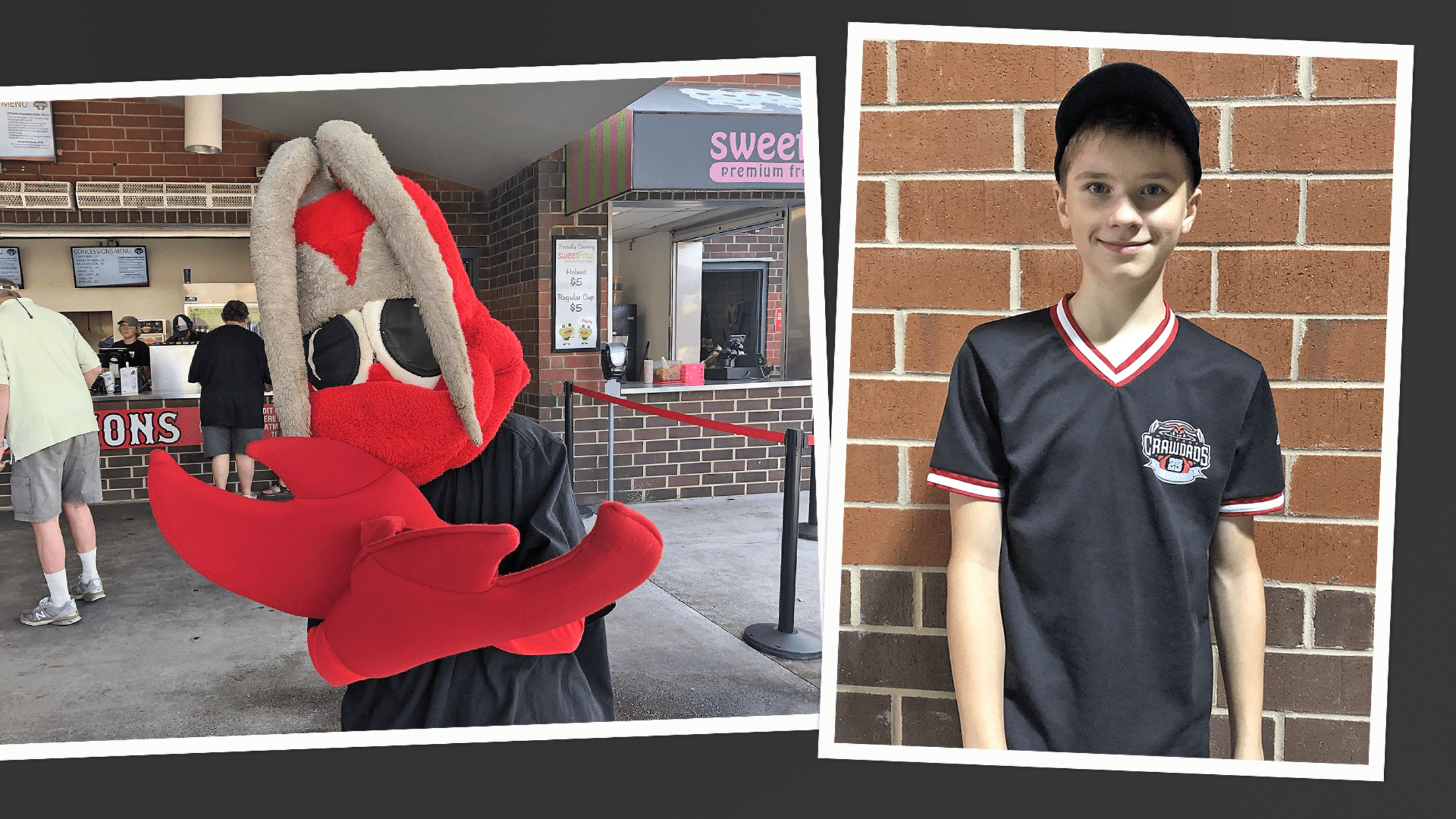 HICKORY, North Carolina -- Alex Copeland, a mild-mannered 14-year-old, has a secret ballpark identity. Upon arriving at the Hickory Crawdads' home of L.P. Frans Stadium, he morphs into a fun-loving and gregarious infant crustacean. He is no longer Alex. He is Baby Conrad, Crawdads mascot. "I go around, see the
Larry Ward, the Lookouts' veteran voice
Chattanooga icon is longest-tenured Double-A broadcaster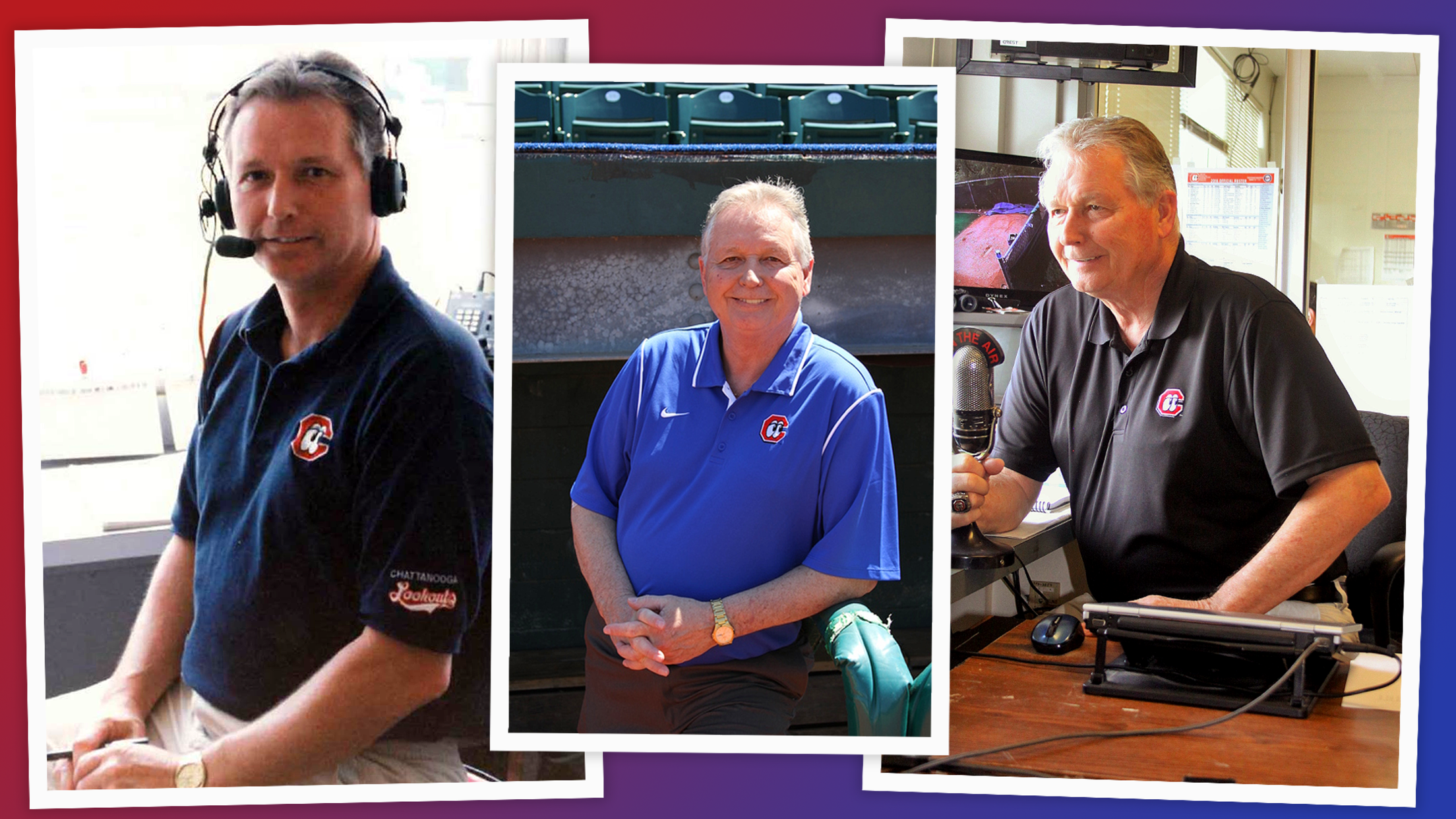 CHATTANOOGA, Tennessee -- Some nicknames require explanation, while others are self-evident. Larry "The Voice" Ward falls firmly in the latter category. Since 1989, Larry Ward has served as the voice of the Chattanooga Lookouts. He's the longest tenured broadcaster in Double-A baseball, now in his 32nd consecutive season with the
Summer Santa: FredNats usher spreads cheer
Thompson, through adversity, brings Christmas spirit to ballpark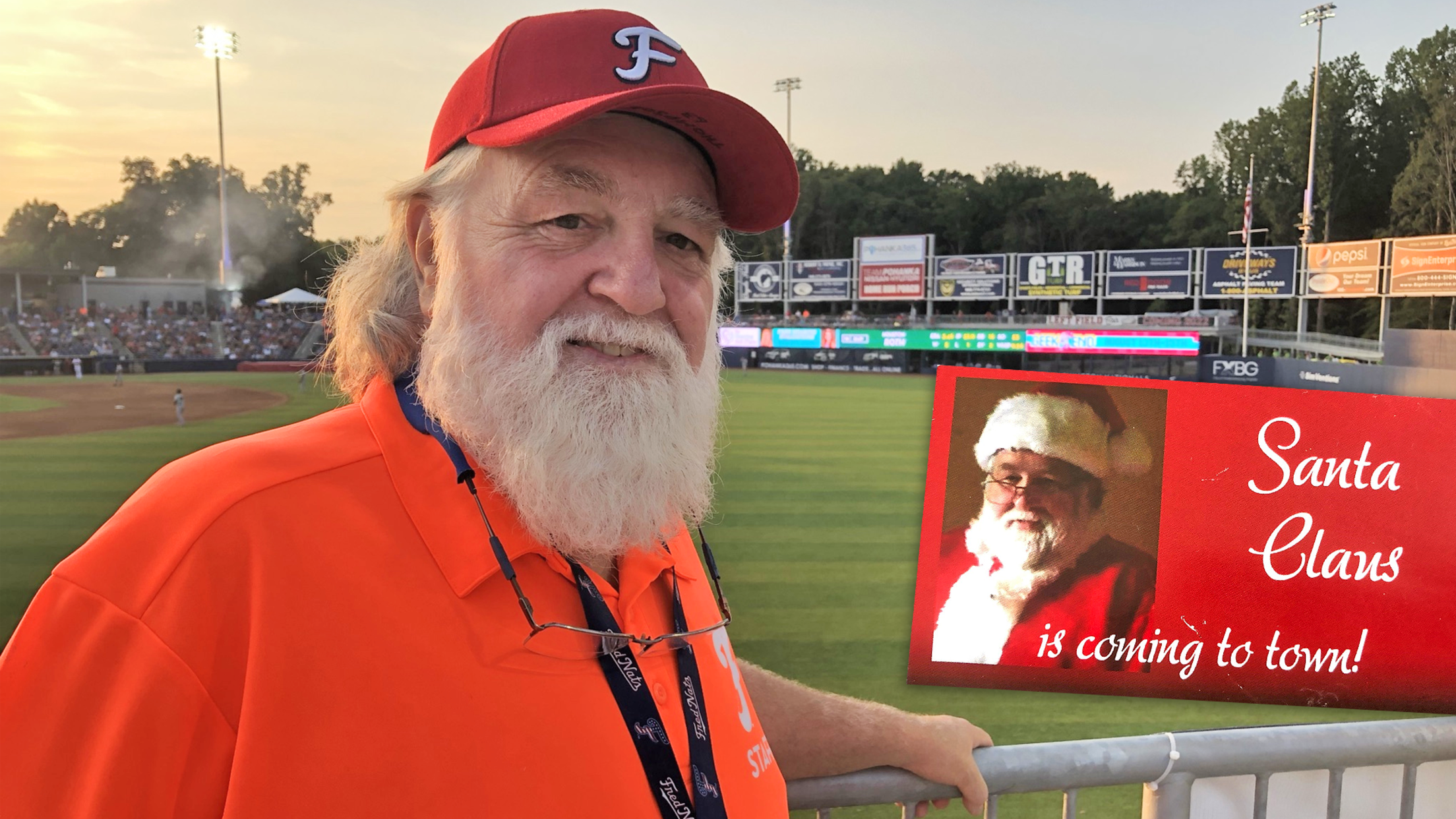 FREDERICKSBURG, Virginia -- On a recent Friday evening at FredNats Ballpark, usher Bruce Thompson was stationed in front of the playground located in the right-field corner of the concourse. Most of the children he was supervising had never seen him before, yet they knew exactly who he was. "Tonight, I've
Live from the concourse, it's Greazy Keyz  
Organist sets the tone for the Kannapolis Cannon Ballers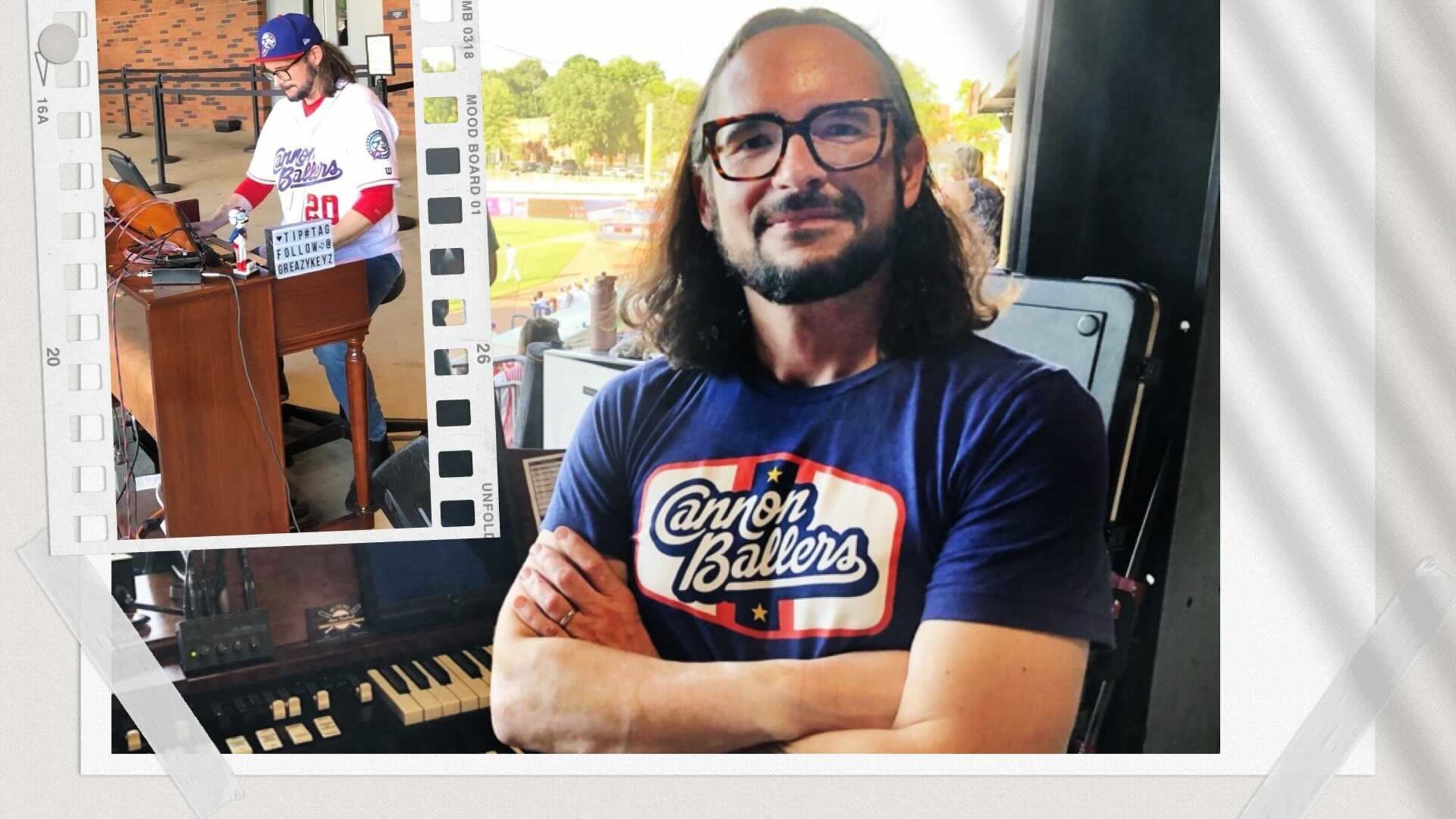 KANNAPOLIS, North Carolina -- At the Low-A Kannapolis Cannon Ballers' home at Atrium Health Ballpark, nine innings of baseball are complemented by nine innings of live music. The melodious sounds are courtesy of Jason "Greazy Keyz" Atkins, concourse organist. Atkins can be found directly behind home plate during every Cannon
Say it loud: Mega Man, Minions cheer for Crawdads
Hickory's section 108 roots for the home team, heckles opposition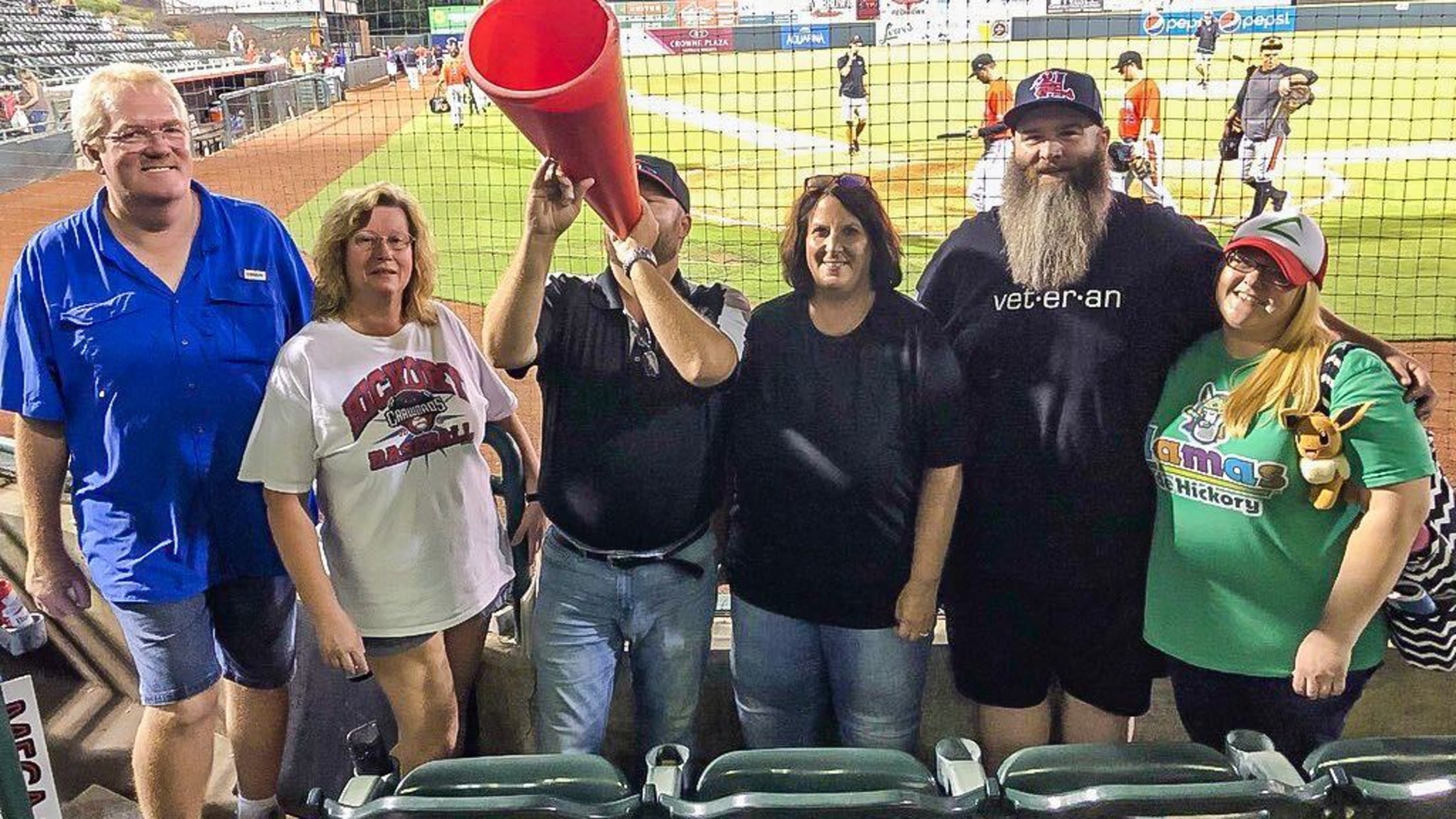 HICKORY, North Carolina -- When a player strikes out at the Hickory Crawdads' home of L.P. Frans Stadium, it takes, on average, 21 steps to make it back to the dugout. This bit of esoterica comes courtesy of Christopher "Mega Man" Pack, Crawdads superfan and heckler extraordinaire. He, of all
Launch angle: Smokies usher has NASA past 
Eason, in search of new frontiers, went from space to the ballpark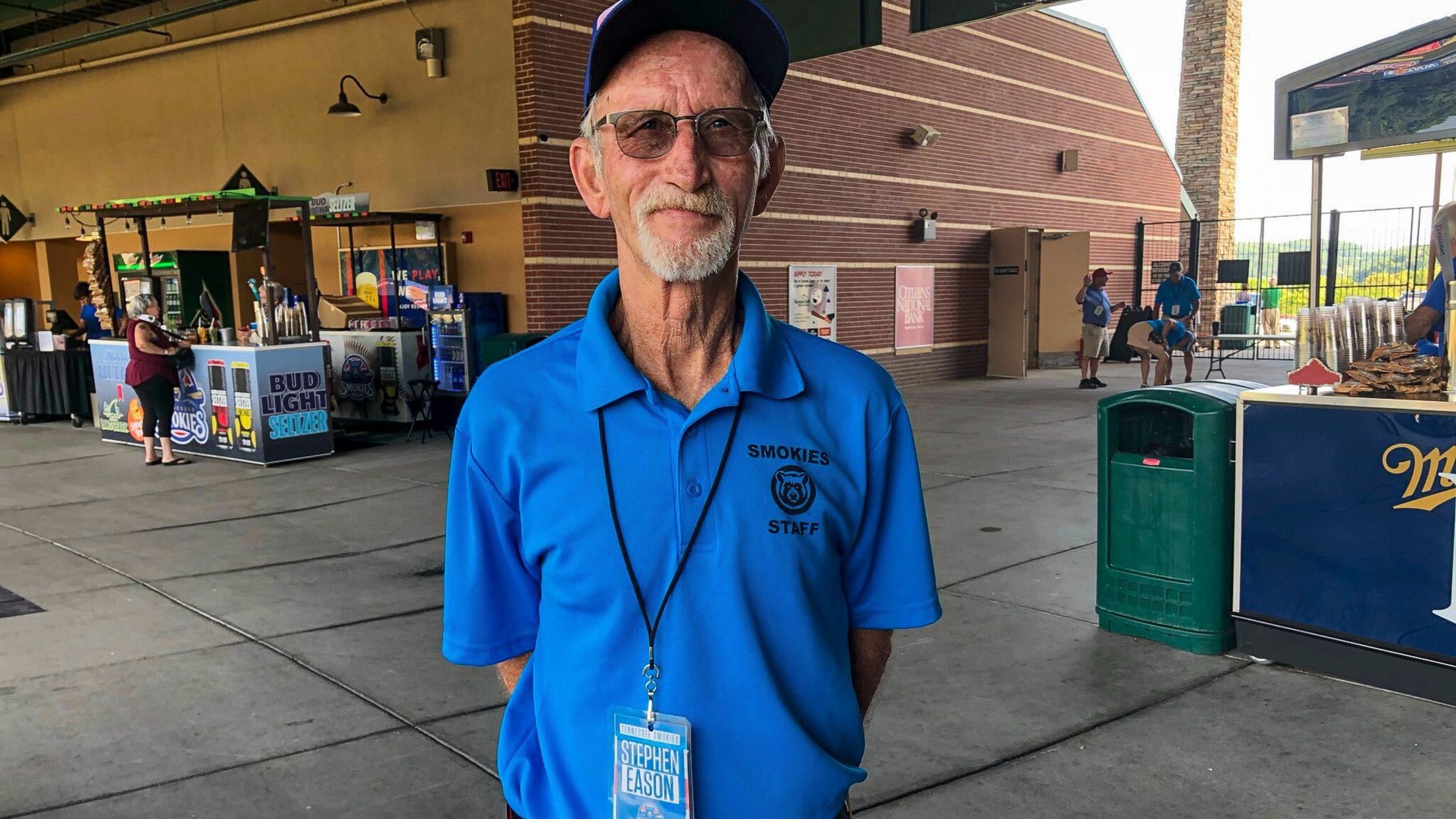 KODAK, Tennessee -- In his current occupation, Stephen Eason helps people get to their seats. In his former occupation, he helped people get to outer space. It just goes to show, you never know who you might meet at a Minor League Baseball game. Eason, a self-described "good old country
Jay Bell serves as skipper of the Rocket City ship
Former MLB star guiding Trash Pandas through inaugural season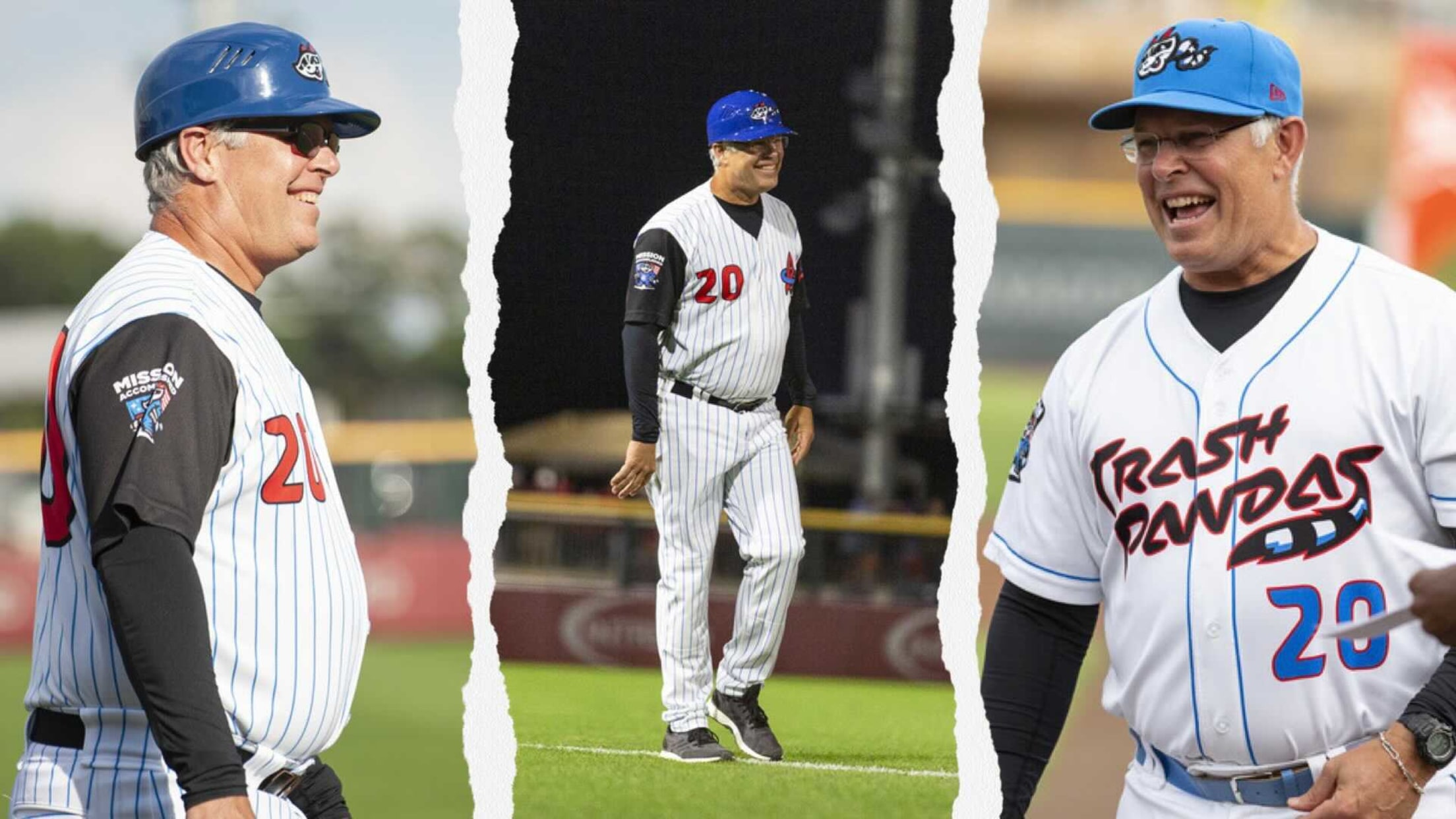 MADISON, Alabama -- Jay Bell has done a lot of things over the course of his long professional baseball career, including scoring the winning run in Game 7 of the World Series as a member of the 2001 Diamondbacks. This season, however, he's doing something that no one in the
Concourse cuts: Rocket City's ballpark stylist 
Kevin Da Barber sets up shop at Trash Pandas' Toyota Field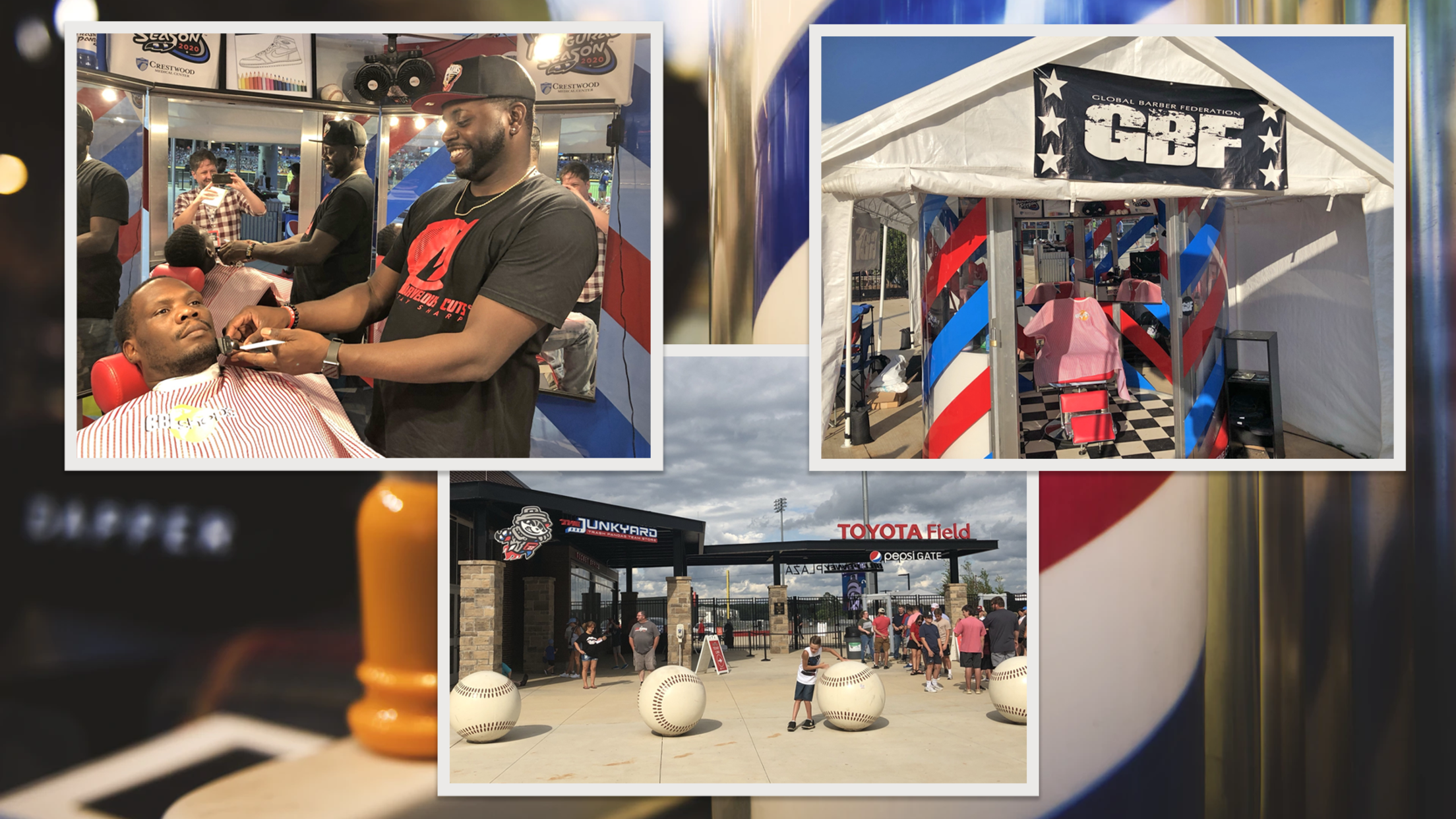 A hot dog, beer and a haircut? Fans can obtain all three at Madison, Alabama's Toyota Field, home of the Rocket City Trash Pandas. The brand-new ballpark includes a mobile barbershop on the left field concourse, overseen by local barber and business man Kevin Thomas. Haircuts are available during every
In Chattanooga, fans look out for Wanda
Charismatic program vendor is a beloved ballpark fixture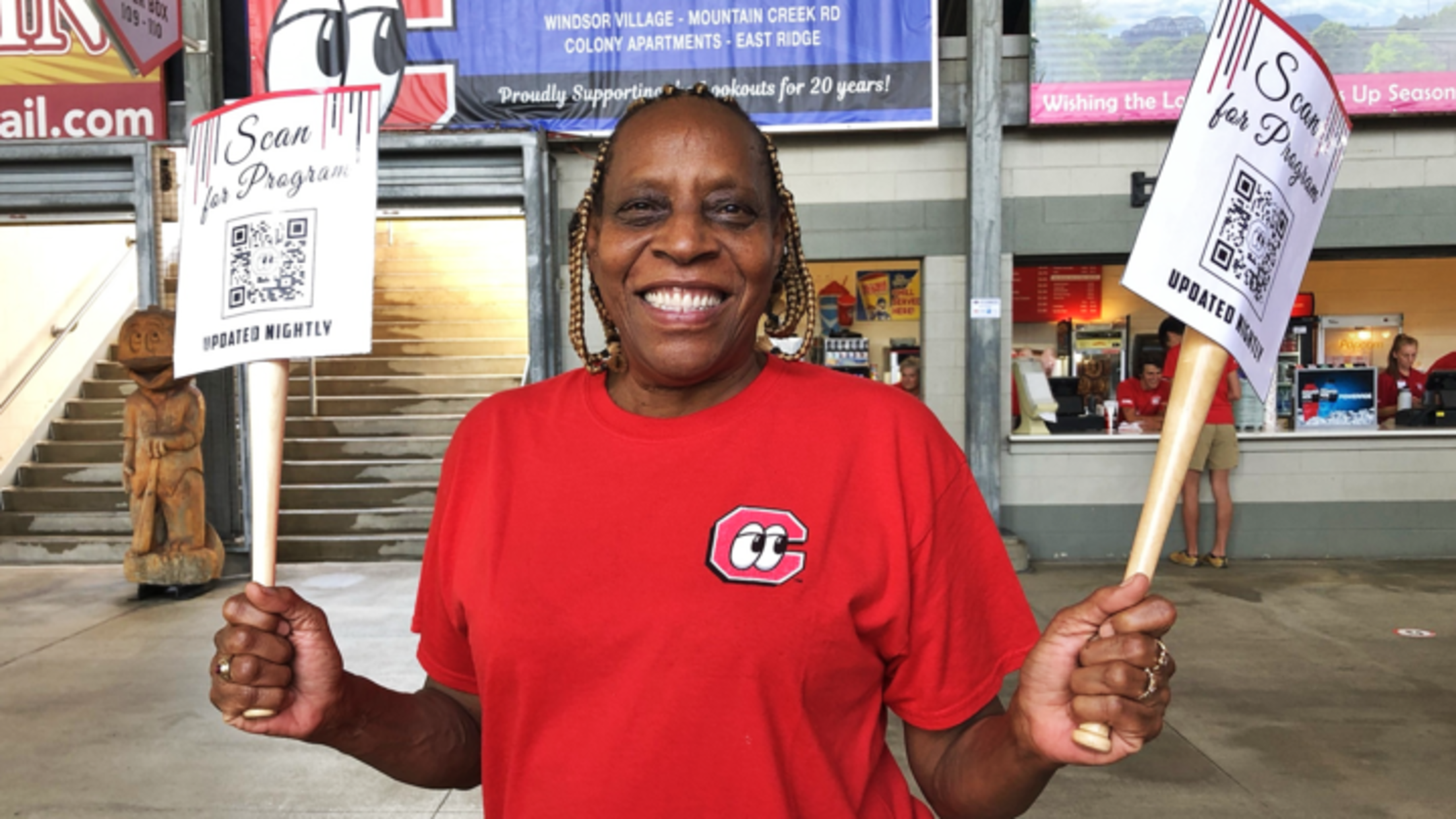 CHATTANOOGA, Tennessee -- If you're making your way to the Chattanooga Lookouts' home of AT&T Field, you'll hear Wanda Goins long before you see her. Her voice, lilting yet forceful, rises above the gameday din and carries well beyond the front entrance. The phrasing has changed over the years, but
Freedom! Looking back at memorable Minors' 4th
Milestone holiday weekend featured big crowds and positive vibes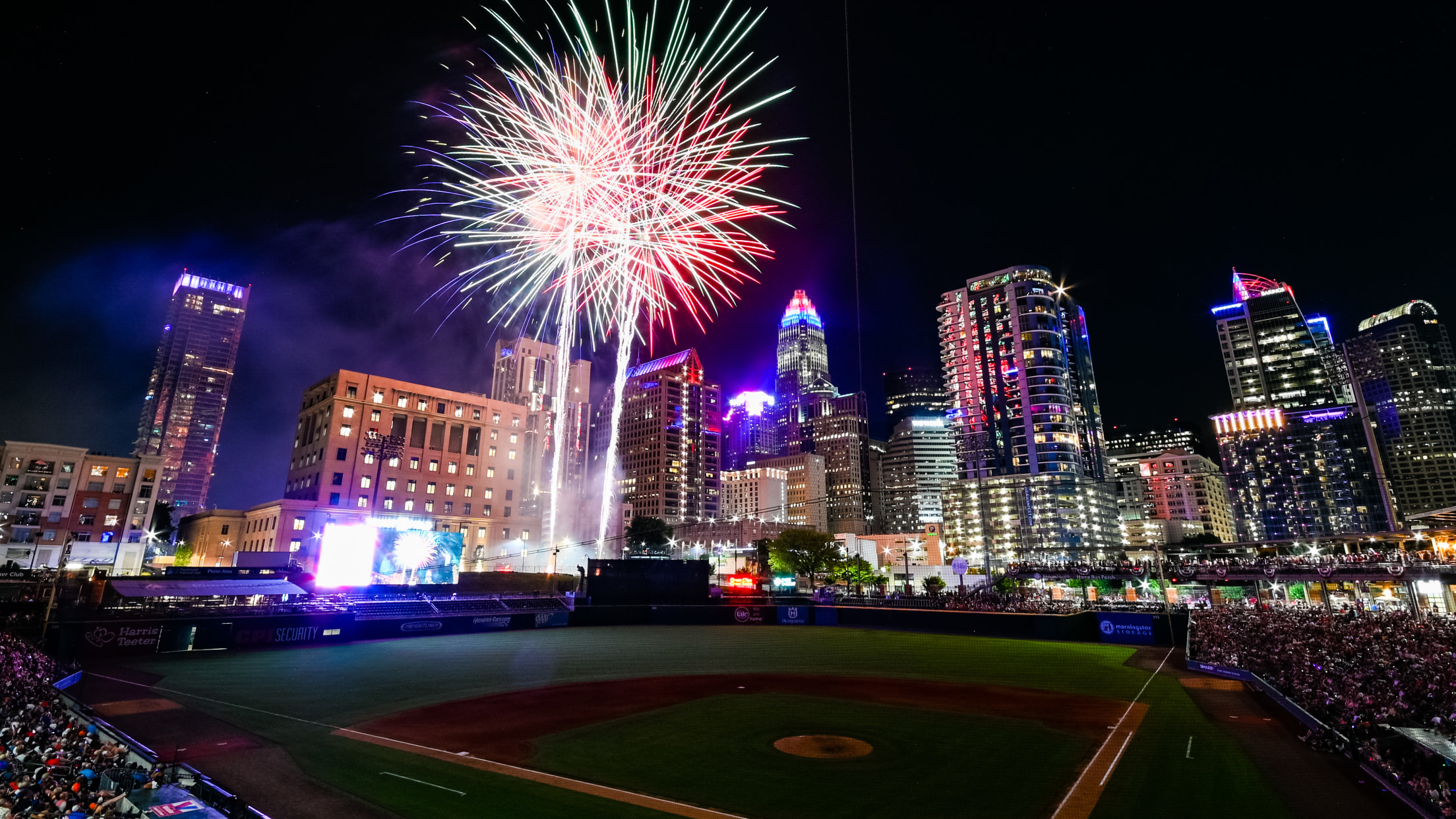 The Fourth of July is always an important date for Minor League Baseball teams, but this past weekend was extra special. After the cancellation of the 2020 season and a delayed, capacity-restricted start to 2021, this year's festivities represented both a return to normalcy and an opportunity for cathartic celebration.
The hatching: Mayflies invade Saints' ballpark
St. Paul's insect cleanup involves blowers, vacuums and shovels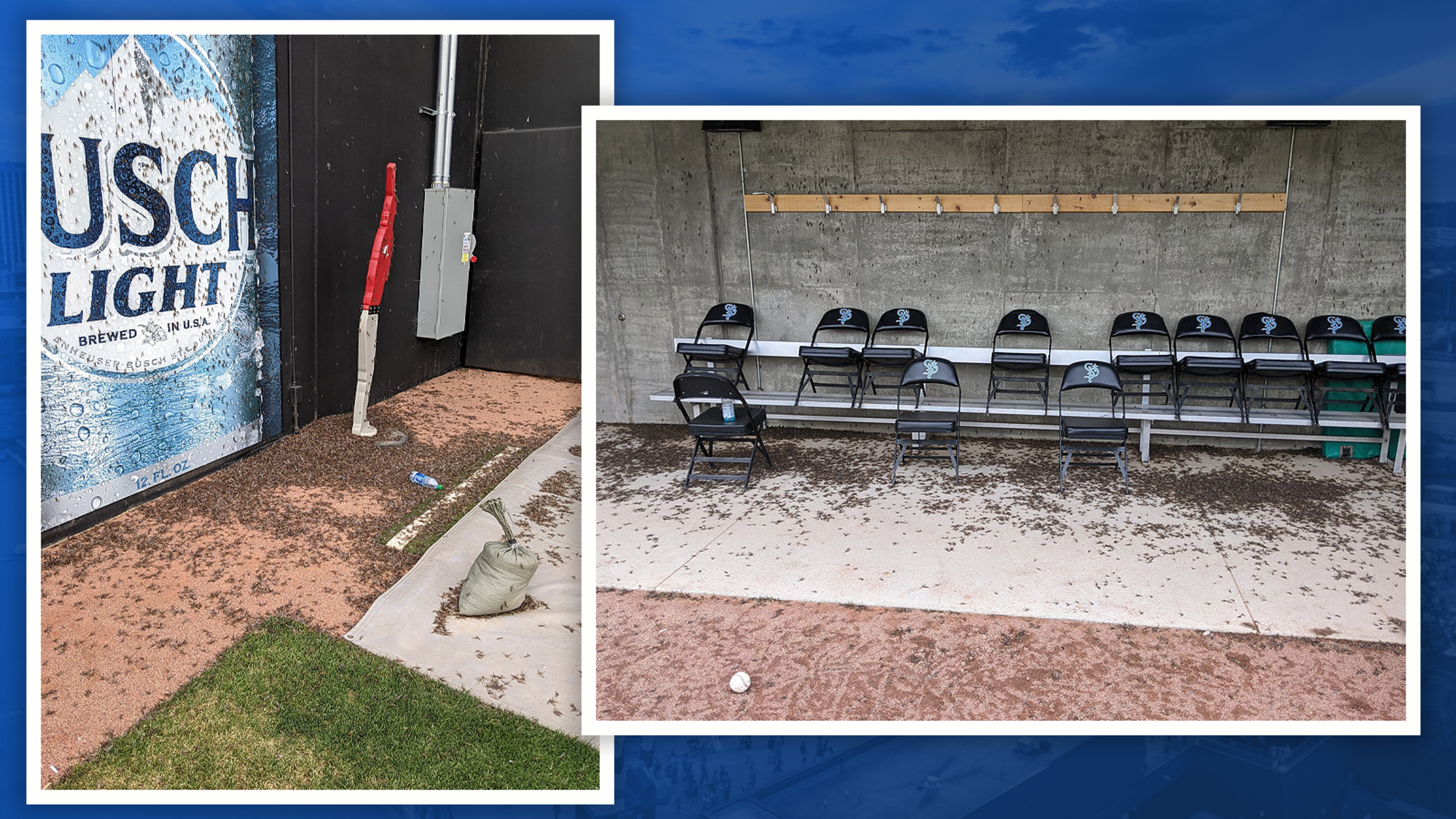 The mayflies were coming. The St. Paul Saints just didn't know when. "We're so close to the Mississippi River, and once a year, we get one really bad day," said Erik Franke, field operations manager at the Saints' home of CHS Field. "I wish we could set it on a
Encore! Emeralds again go all in on Pride Night 
Eugene celebrates LGBTQ community with colorful jerseys, bases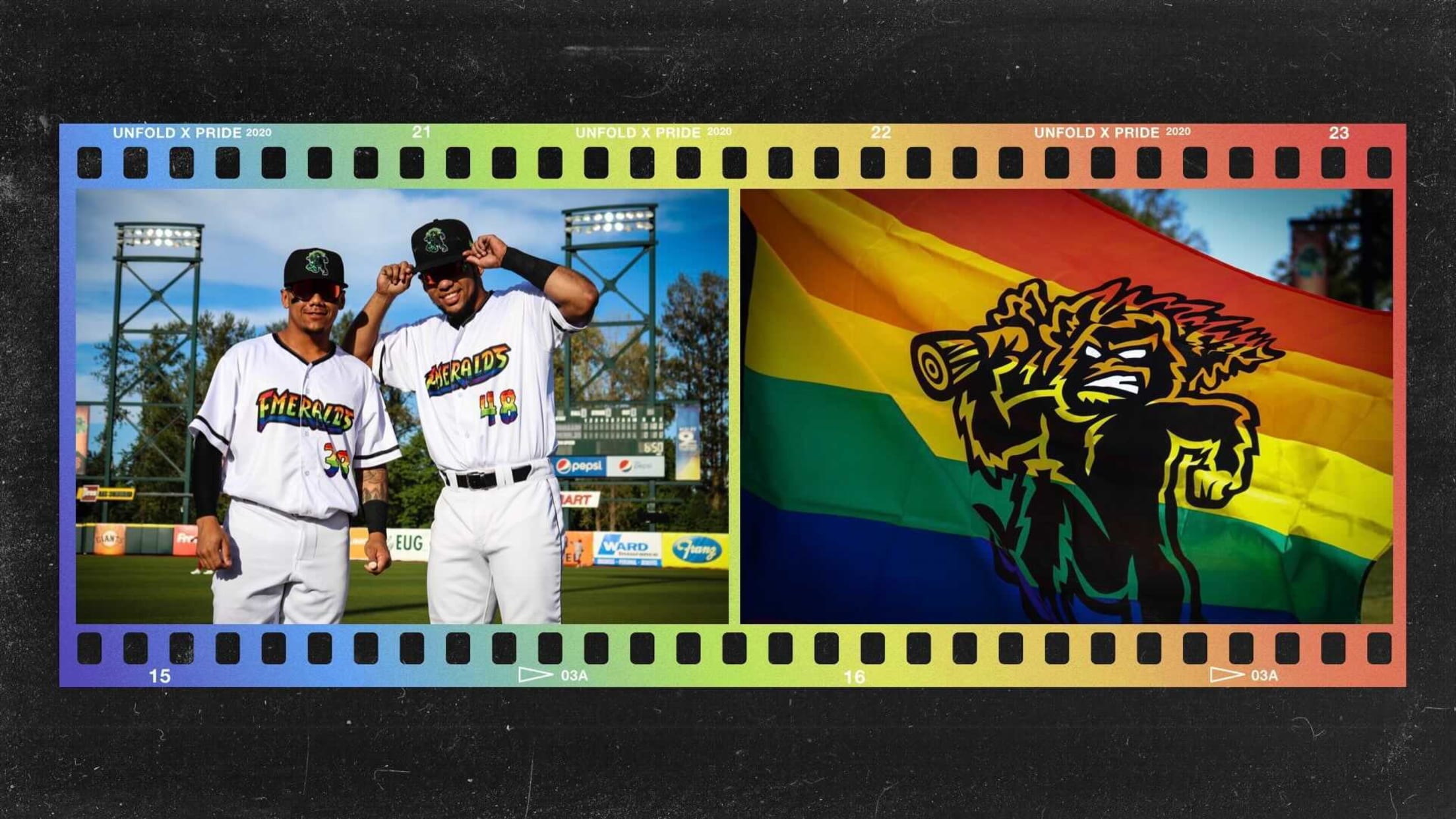 When the San Francisco Giants became the first Major League team to take the field wearing Pride colors earlier this month, they were following in the footsteps of their High-A affiliate. That team is the Eugene Emeralds, who, in 2019, wore jerseys featuring a rainbow flag team logo. In doing
Foul's alarm: Batted ball prompts park evacuation 
Barstad's fluke hit triggers sirens, resulting in unique delay of game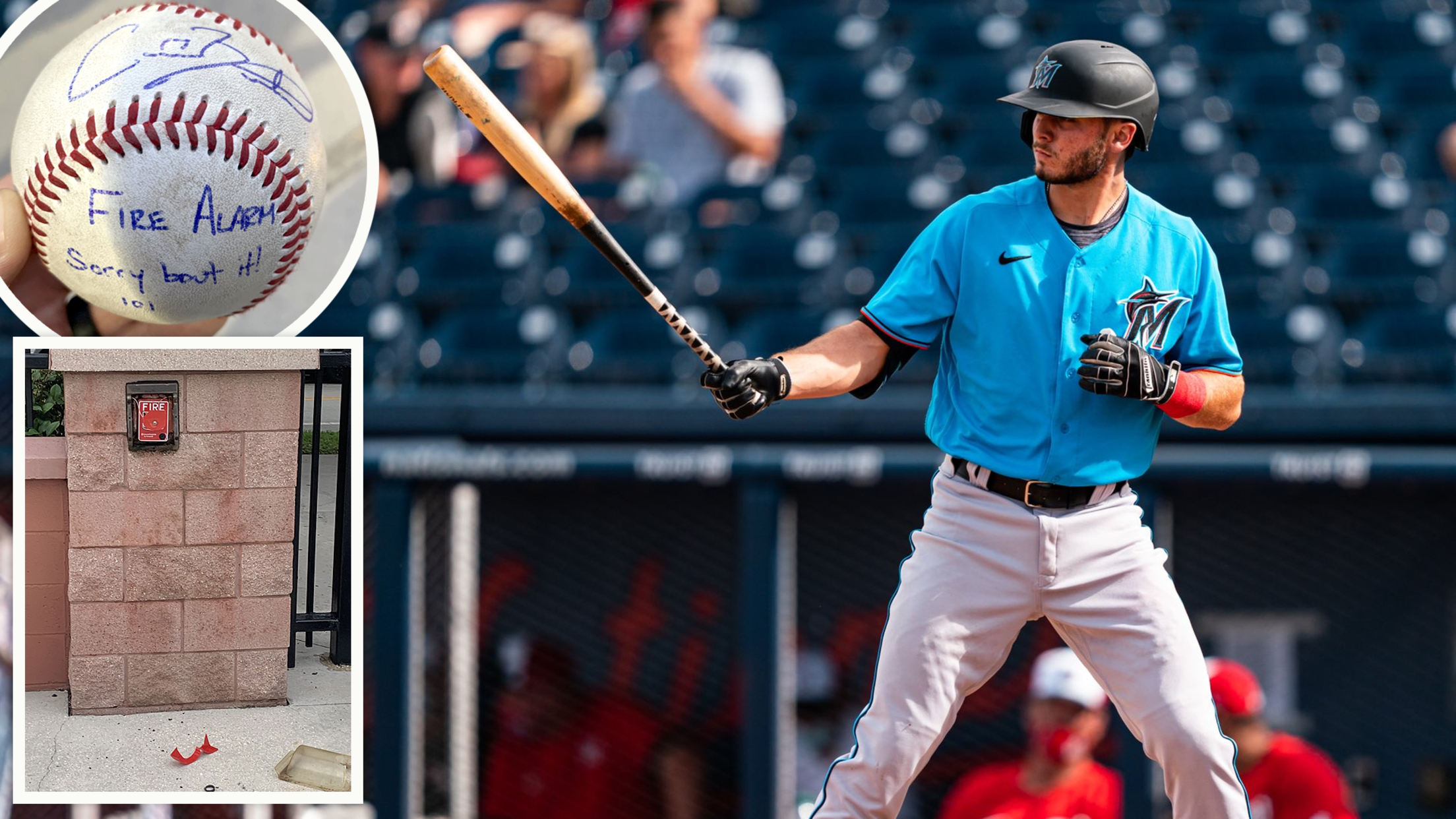 A baseball box score beautifully and succinctly tells the story of the game. But there are some things that a box score can't tell you. Take, for instance, what happened during Friday evening's contest between the Low-A Jupiter Hammerheads and visiting St. Lucie Mets. With one out in the bottom
Celebrating Juneteenth in the Minors
Teams hosting community celebrations, Negro League tributes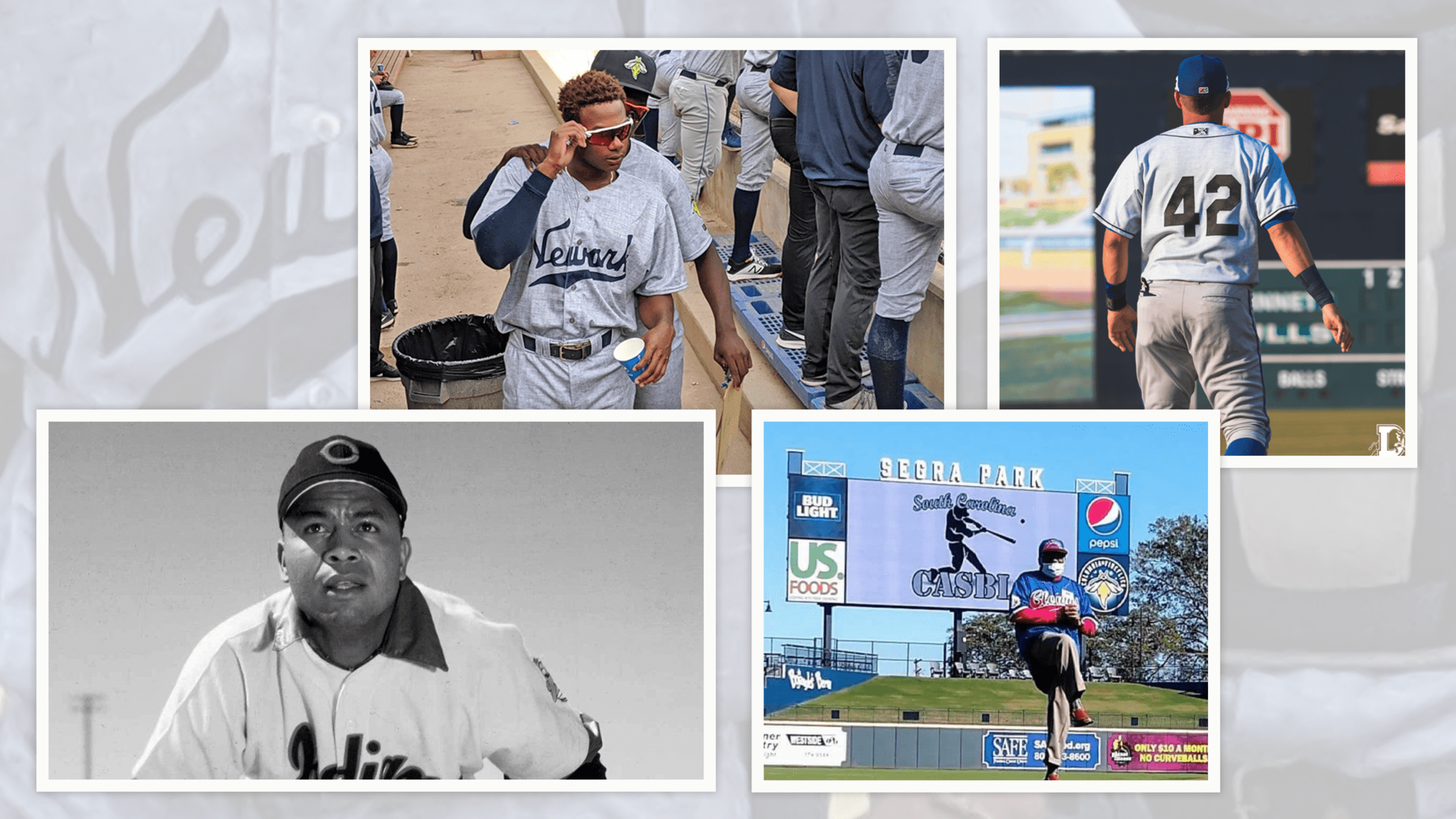 Juneteenth, commemorating the end of slavery in the United States, has been observed on June 19 for over 150 years. But now it is a federal holiday. Juneteenth's increased -- and long overdue -- prominence has prompted Minor League teams to stage their own commemorations. Some of these endeavors took
Crooked Numbers 2021: Return of the weird
May in the Minors includes unlikely cycles, way too many walks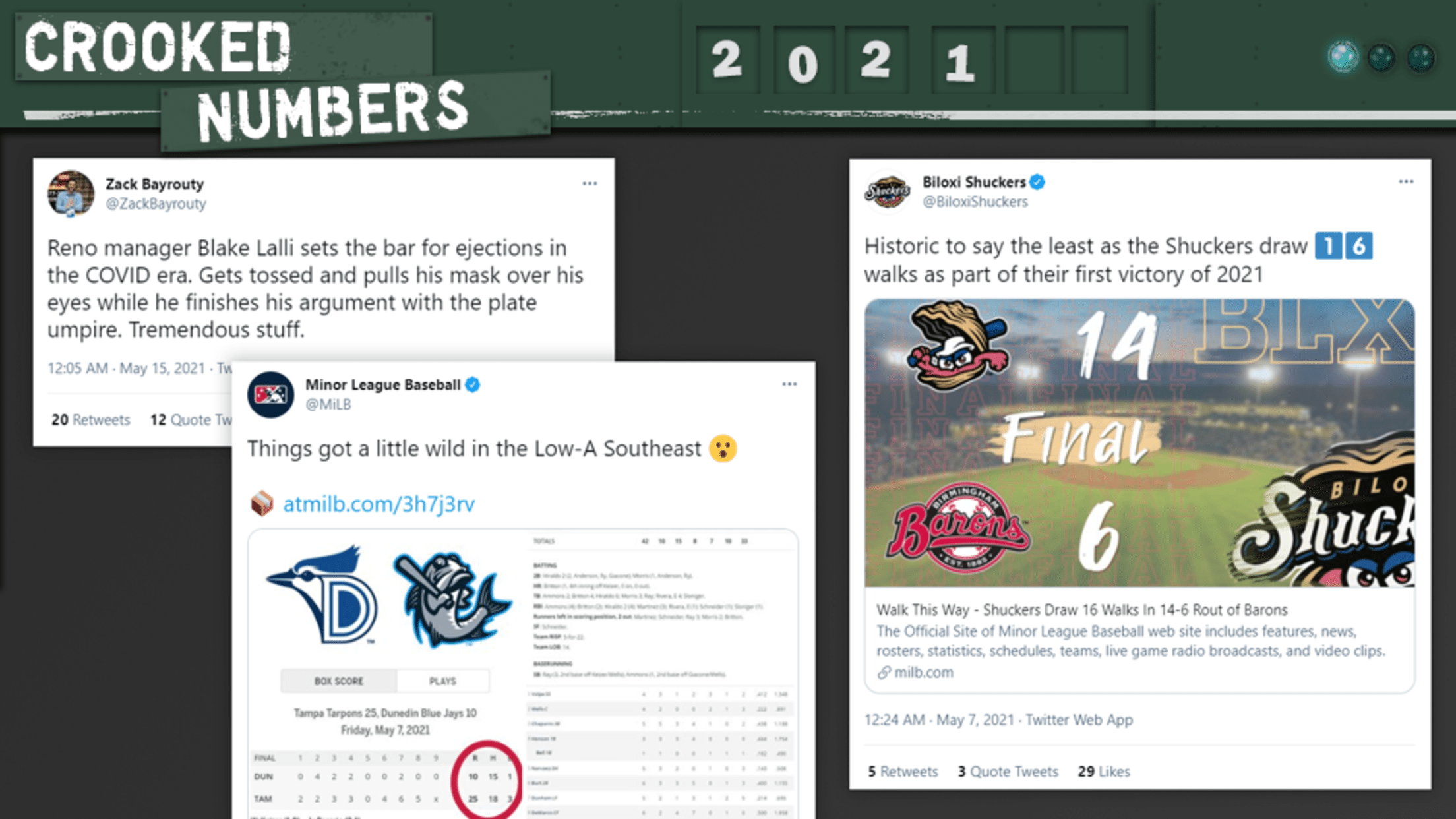 Welcome to Crooked Numbers, a long-running column dedicated to Minor League Baseball on-field anomalies. The column, like everything related to the Minor Leagues, was forced to take a hiatus in 2020. But now is a time for optimism. We're one month into a new season, and it's time to once
Done waiting: Dunedin Jays finally return home
Toronto affiliate ready for first game at TD Ballpark since 2018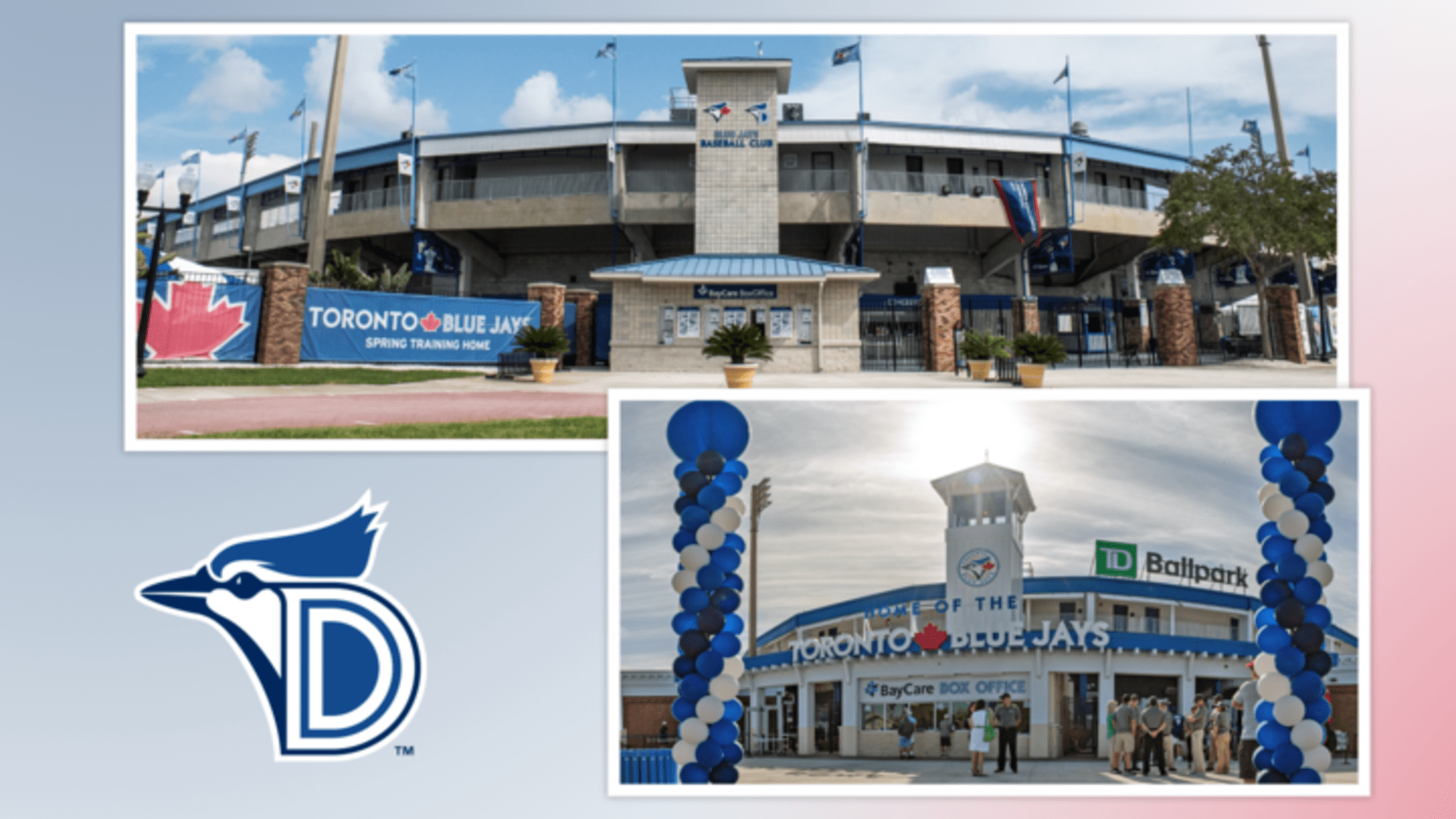 Tomorrow, for the first time in 33 months, the Dunedin Blue Jays will play in front of fans at their home ballpark. Like most teams in the Florida-based Low-A Southeast, Dunedin operates out of the Spring Training home of its parent club. They would normally begin their home schedule at
Best of 36: Bulls and Jumbo Shrimp cook up rivalry
'Surf and Turf' loser to give away T-shirts commemorating defeat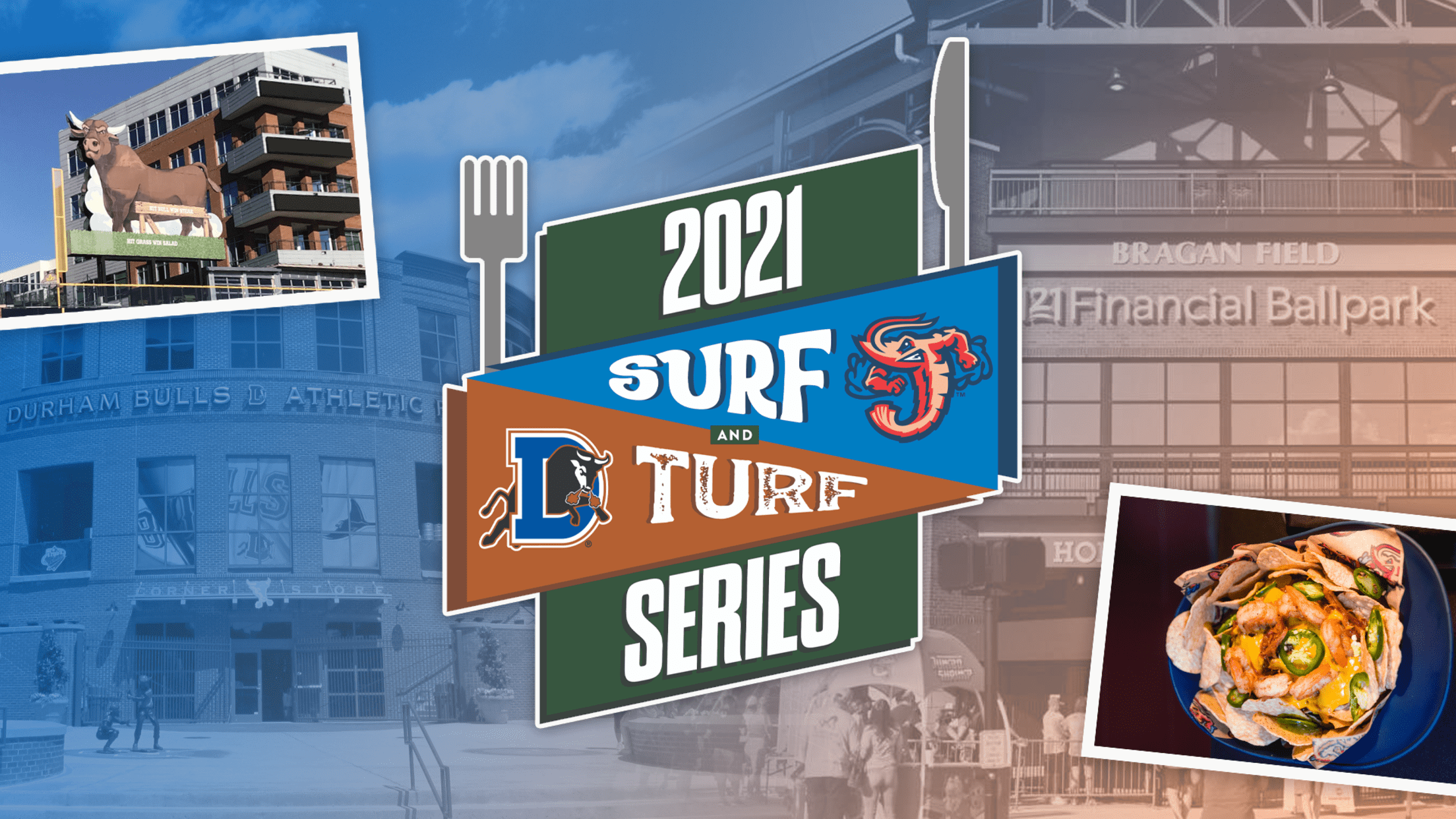 Despite hundreds of years of professional baseball history between the two cities, 2021 marks the first occasion in which Jacksonville and Durham have operated within the same league at the same time. It didn't take long for them to become rivals. Earlier this week, the Jumbo Shrimp and the Bulls,
Locked in from afar: Calling road games at home
Lugnuts' Goldberg-Strassler discusses 2021 broadcast realities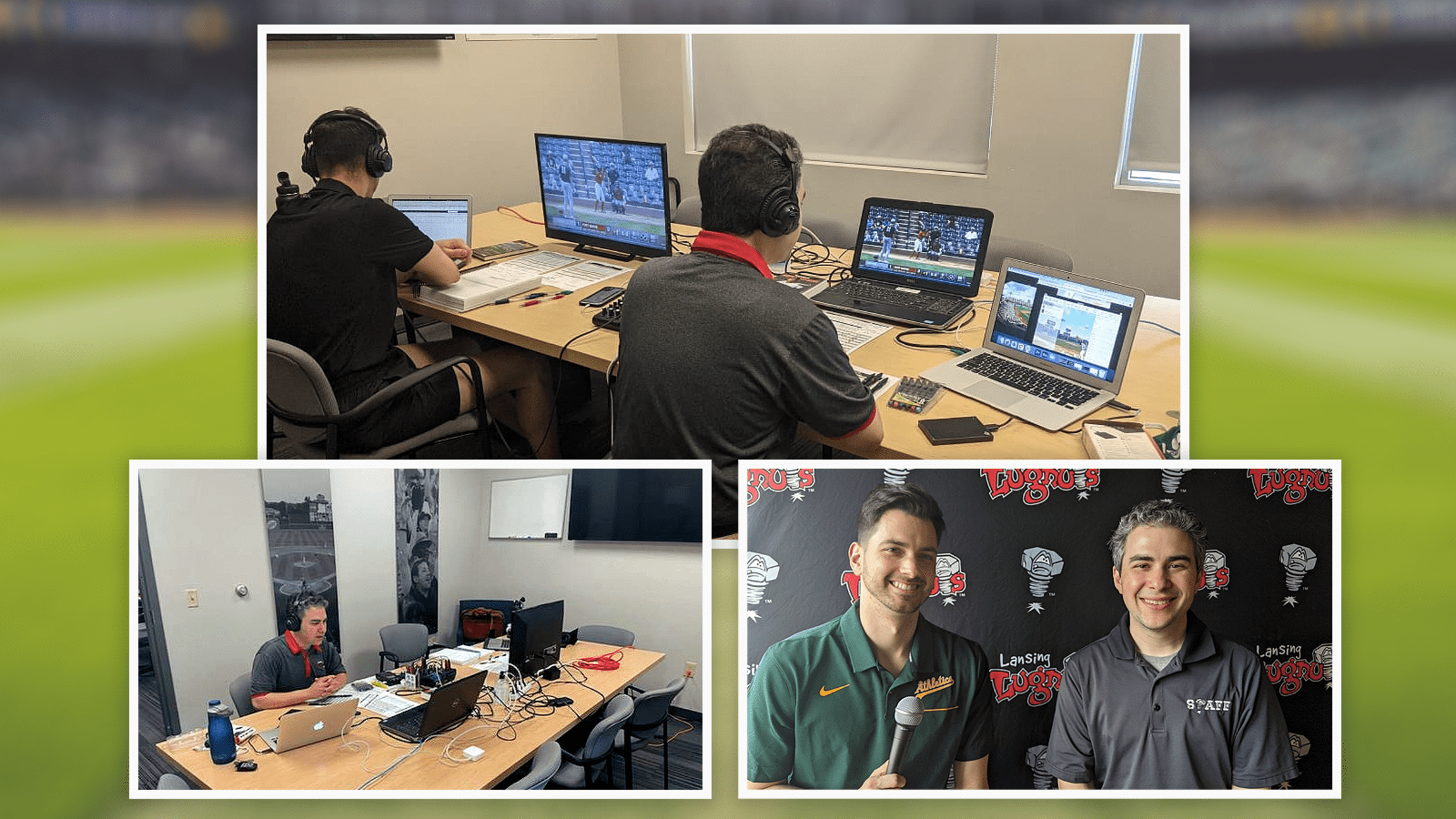 The Lansing Lugnuts completed their first road trip of the season on Sunday, having split six-game sets against both the Dayton Dragons and Fort Wayne TinCaps. Lugnuts broadcaster Jesse Goldberg-Strassler and his partner, Adam Jaksa, were on the call for all 12 games, narrating every moment of the action. There
Your name here: Snappers' fans christen ballpark
Beloit auctions off Pohlman Field naming rights on a per-game basis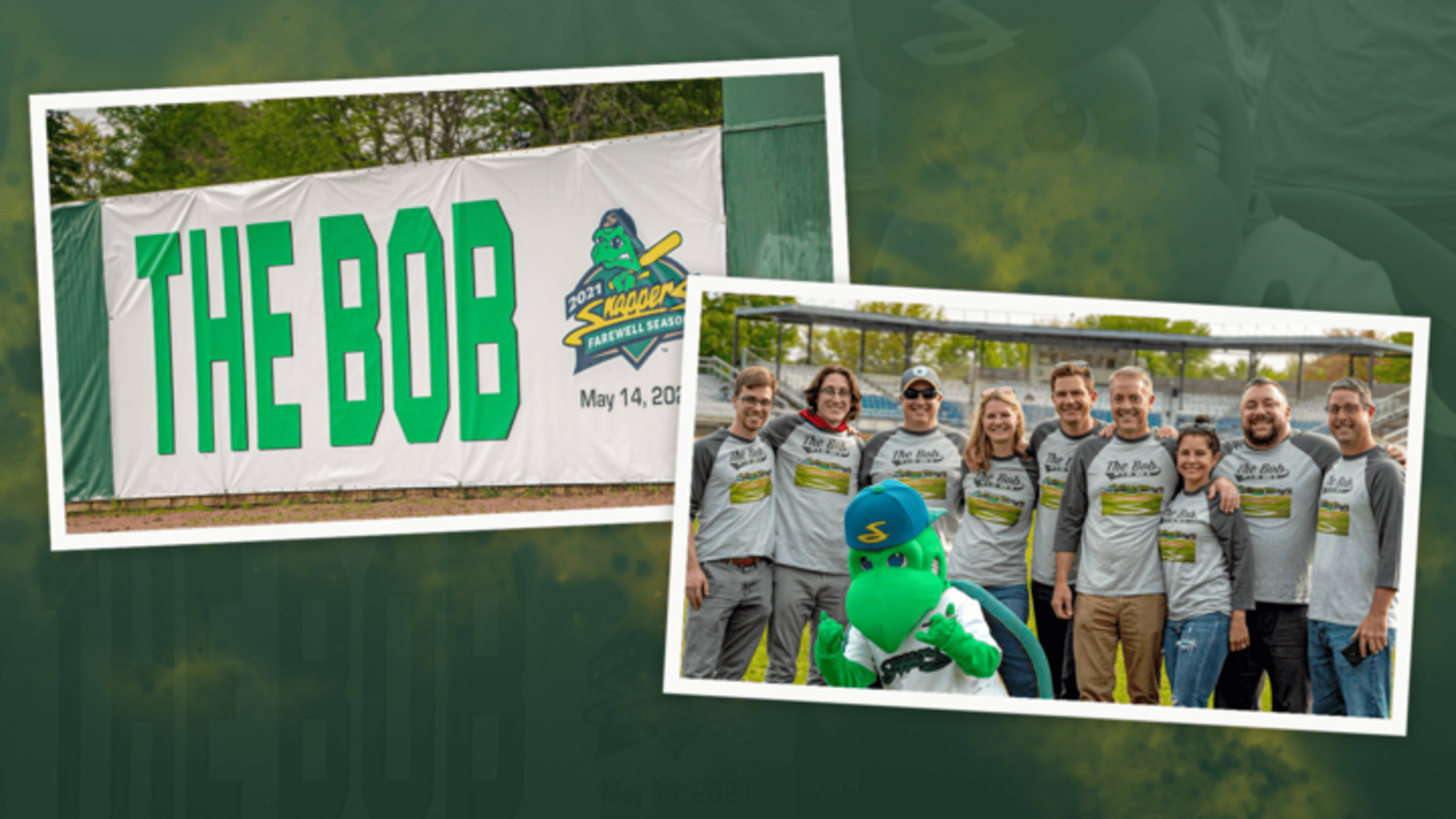 Last week, a Wilmington, North Carolina man by the name of Bob Graff visited Beloit, Wisconsin, for the first time. The occasion? To see a game at a Minor League ballpark that had been named in his honor. The Beloit Snappers played their first and only game at Bob Graff's
Renegades go renegade after videoboard meltdown
Embracing the ridiculous, Hudson Valley utilizes low-tech solutions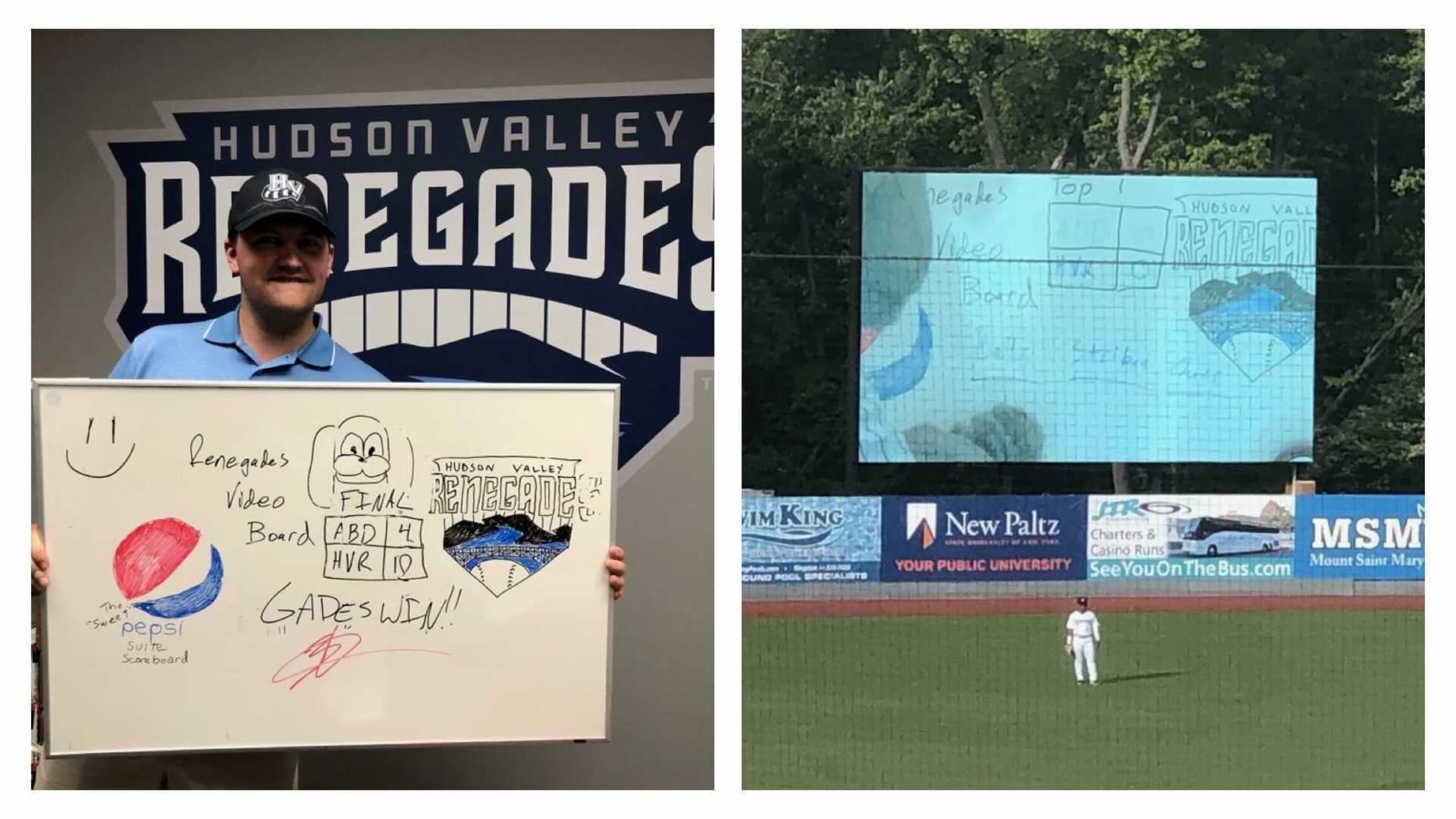 On Saturday morning, Hudson Valley Renegades director of digital media and video production Zach Neubauer woke up to a troubling reality. The control room computer that serves as the hub for videoboard graphics and video had ceased to function. "Sometimes components go bad. We didn't have a replacement and it
Fanfare for the common man at Akron's Canal Park
Ken Thompson, picked at random, gets RubberDucks VIP treatment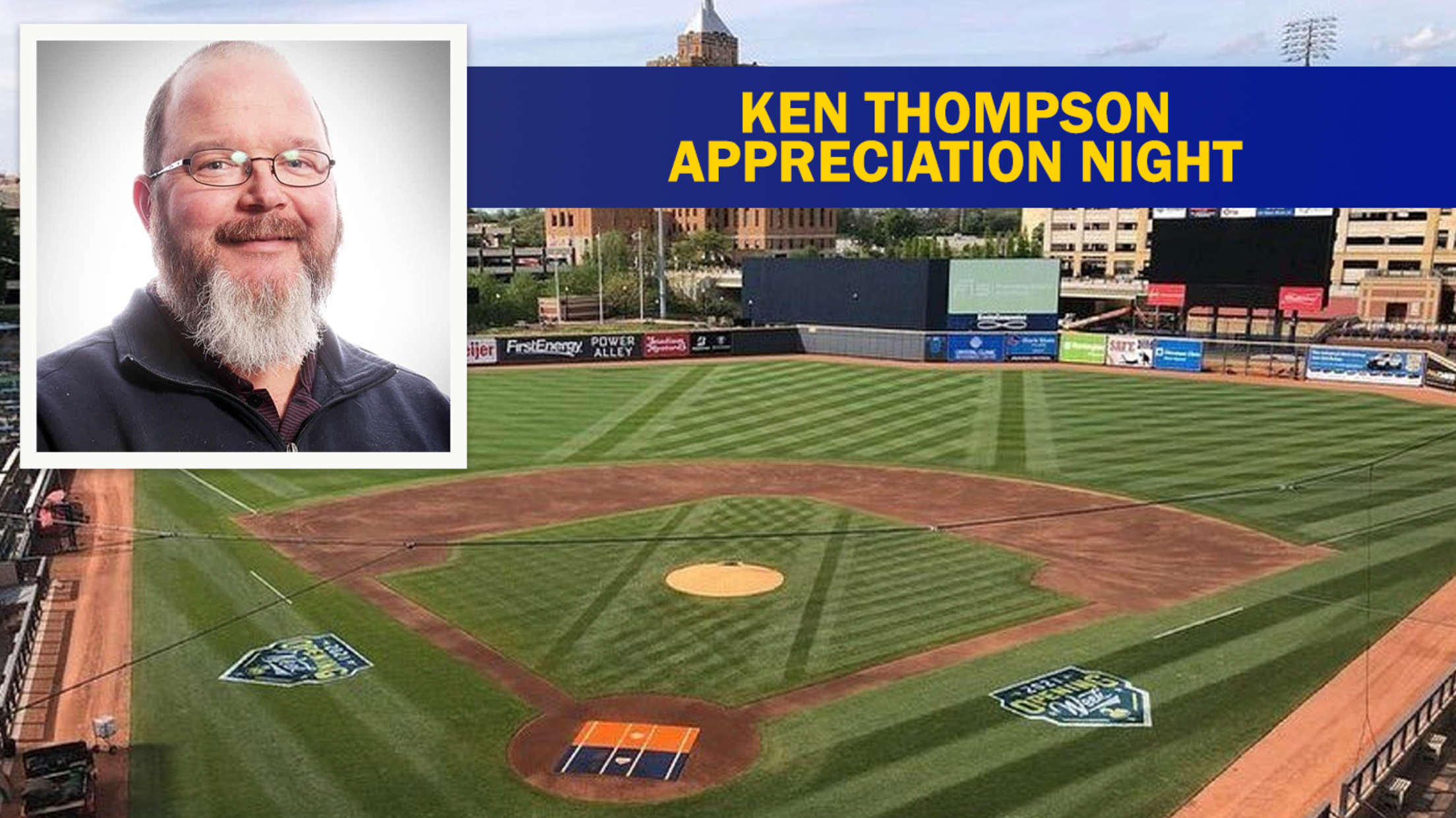 Last Friday, the Double-A Akron RubberDucks staged "Ken Thompson Appreciation Night." If your response to that is "Who?" then, well, that was the point. Ken Thompson was a randomly selected fan, elevated to celebrity status over the course of nine innings. The Akron native and current resident is a husband,
Welcoming the season with sanitizer, toilet paper
Carolina Mudcats and Augusta GreenJackets salute 2020 in style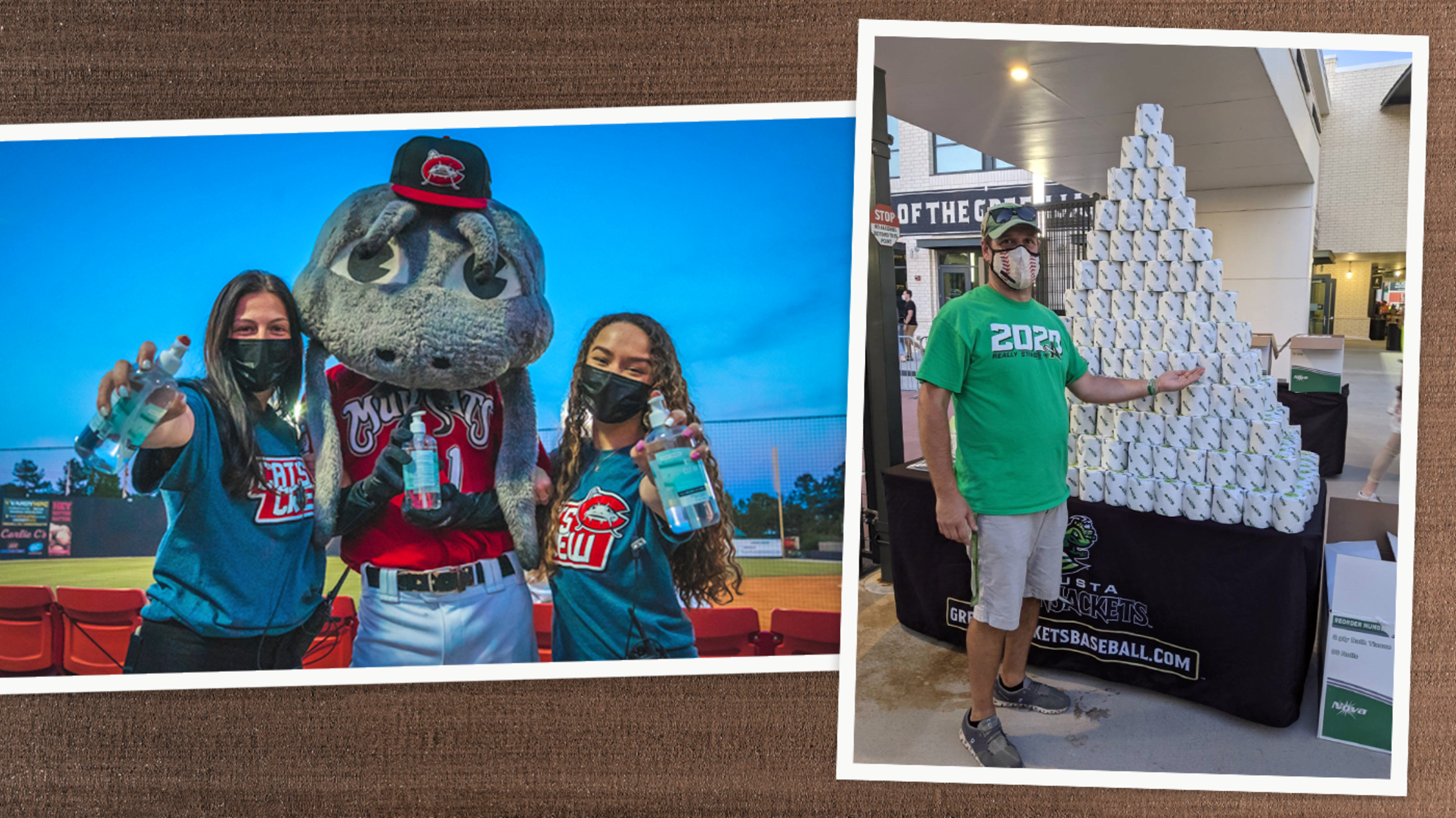 2020 was a year to forget, but some Minor League teams can't help but remember. On Saturday, a pair of Low-A East clubs held tongue-in-cheek tributes to products that defined American life in 2020. The Carolina Mudcats staged "Hand Sanitizer Appreciation Night," while the Augusta GreenJackets' "Ode to 2020" was
Feeling the buzz: Meet the Sugar Land Skeeters
Erstwhile indy entity set to begin new era as Astros' Triple-A club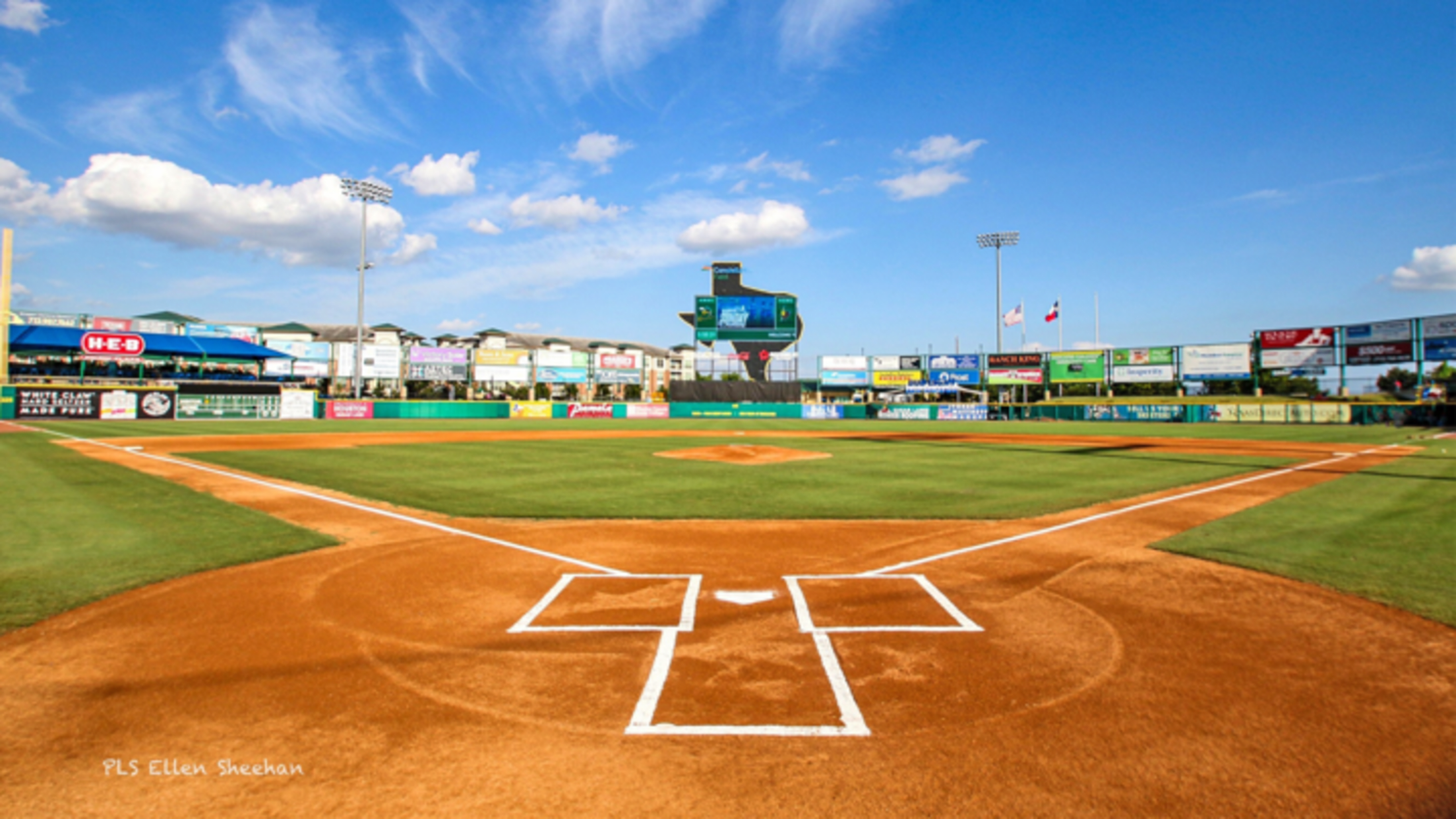 The Sugar Land Skeeters are entering a highly refined new era. Established in 2012 as a member of the independent Atlantic League, the Skeeters are set to embark on their debut season as the Triple-A affiliate of the Houston Astros. They are one of three previously independent entities entering the
Bridgewater to Bronx: Meet the Somerset Patriots 
Longtime Atlantic League entity becomes Yanks' Double-A affiliate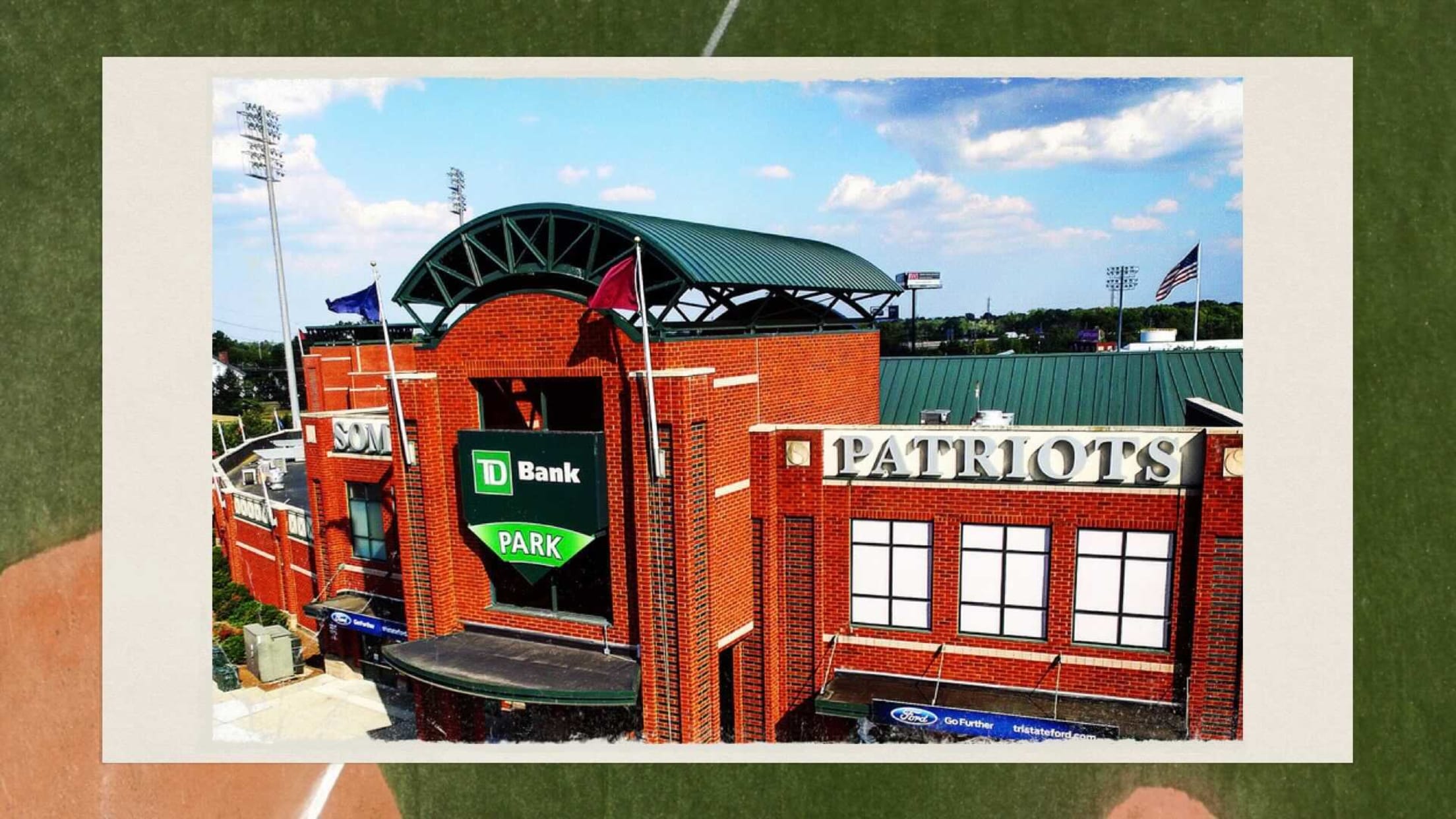 In 2021 and beyond, 11 of the 12 teams that previously had been part of the Eastern League will operate in the Double-A Northeast League. The lone newcomers are the Somerset Patriots, set to debut as a New York Yankees affiliate.