The year after Jackie, Ritchey integrated PCL
This season marks 75th anniversary of San Diegan's breakthrough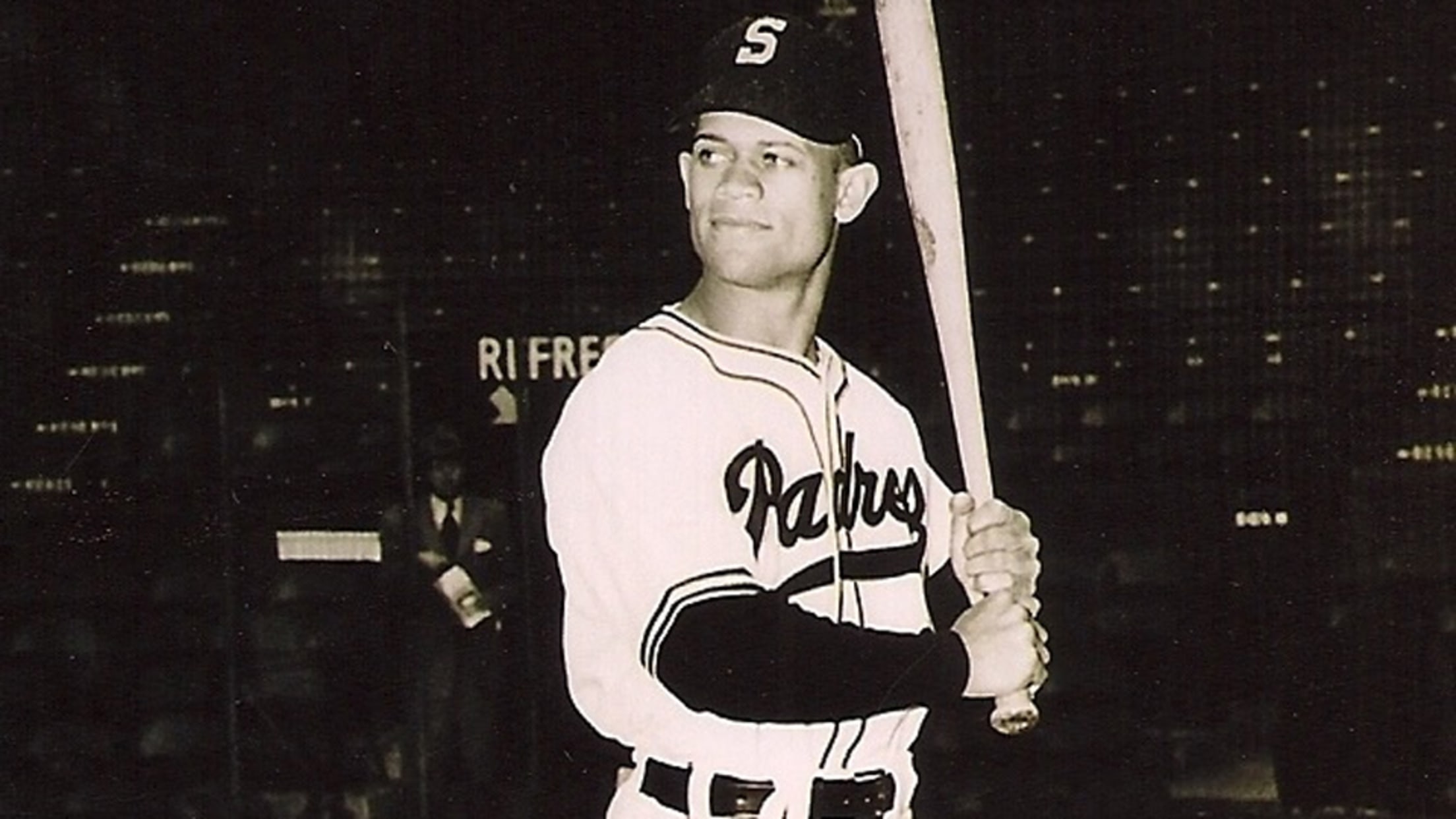 This story originally ran on MiLB.com on Feb. 21, 2018. We are highlighting it again now in honor of the 75th anniversary of John Ritchey breaking the PCL color barrier.
Charles: 'Blacks had to be twice as good'
Robinson disciple endured racism in Minors in Deep South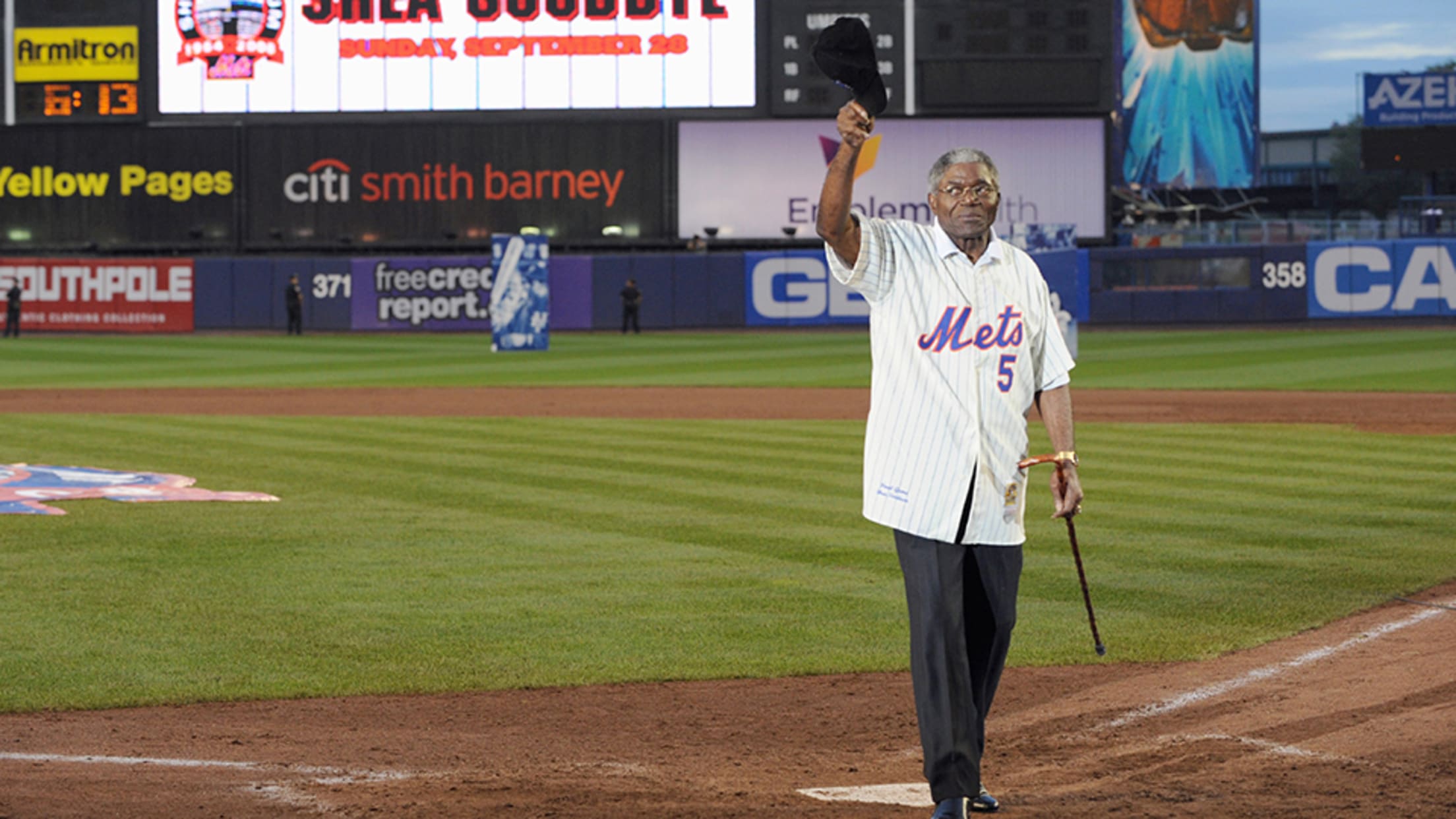 This article was first published on Feb. 1, 2006, prior to Ed Charles' passing in 2018.
The Day Jackie Came To Town
A Forgotten Game Remembered on the 75th Anniversary Of Jackie Robinson's Historic Day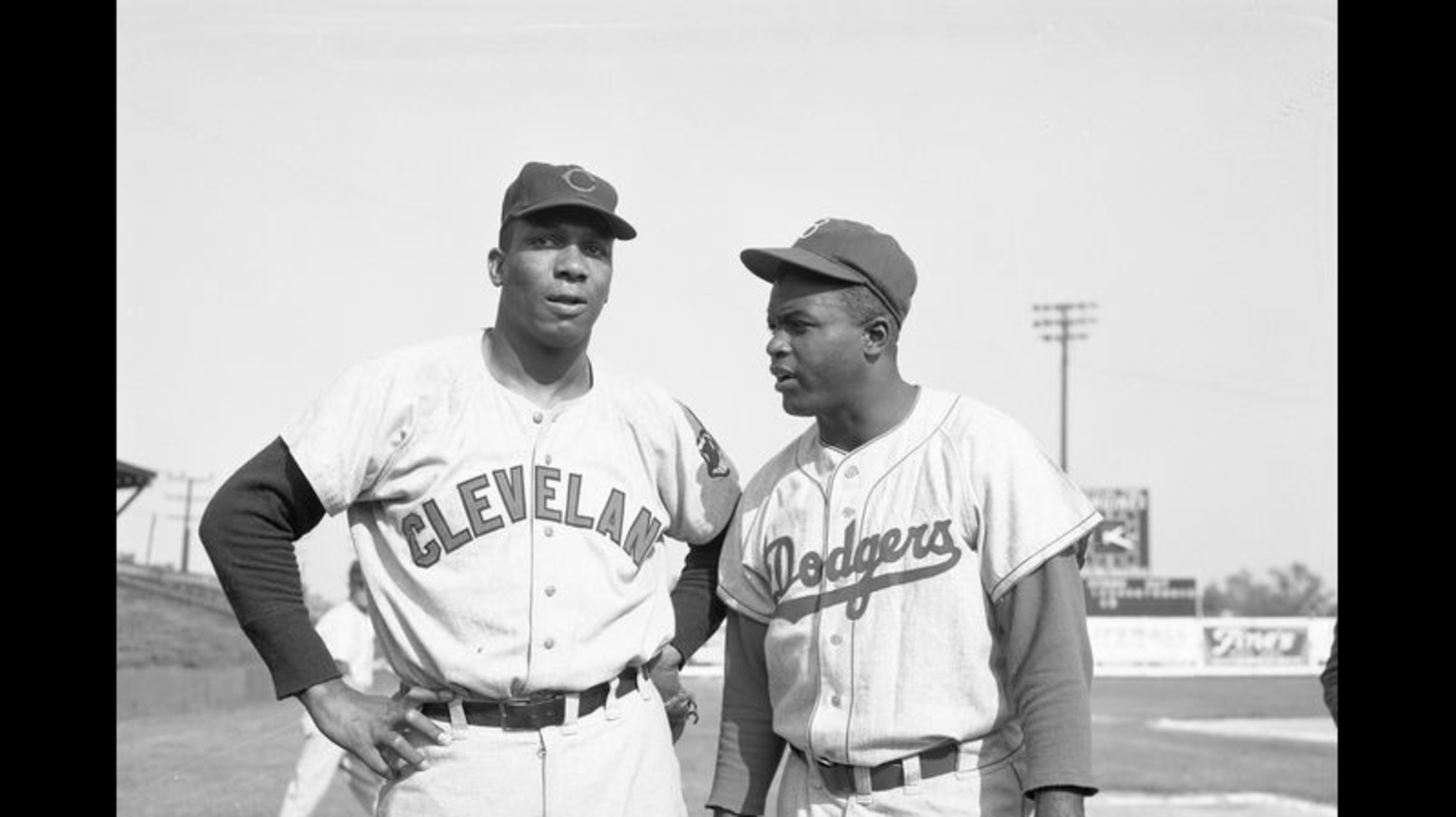 In the Sun Herald Sports section on Wednesday, October 21, 1953, the headline of a column read "Jackie Robinson All-Stars Slate Biloxi Appearance." In the five-paragraph announcement, readers were informed that an opportunity to see "Big League baseball stars in action" was coming to the Gulf Coast on November 2
#9: Celebrating the legacy in Daytona Beach
On Jackie Robinson Day and every day, Tortugas pay tribute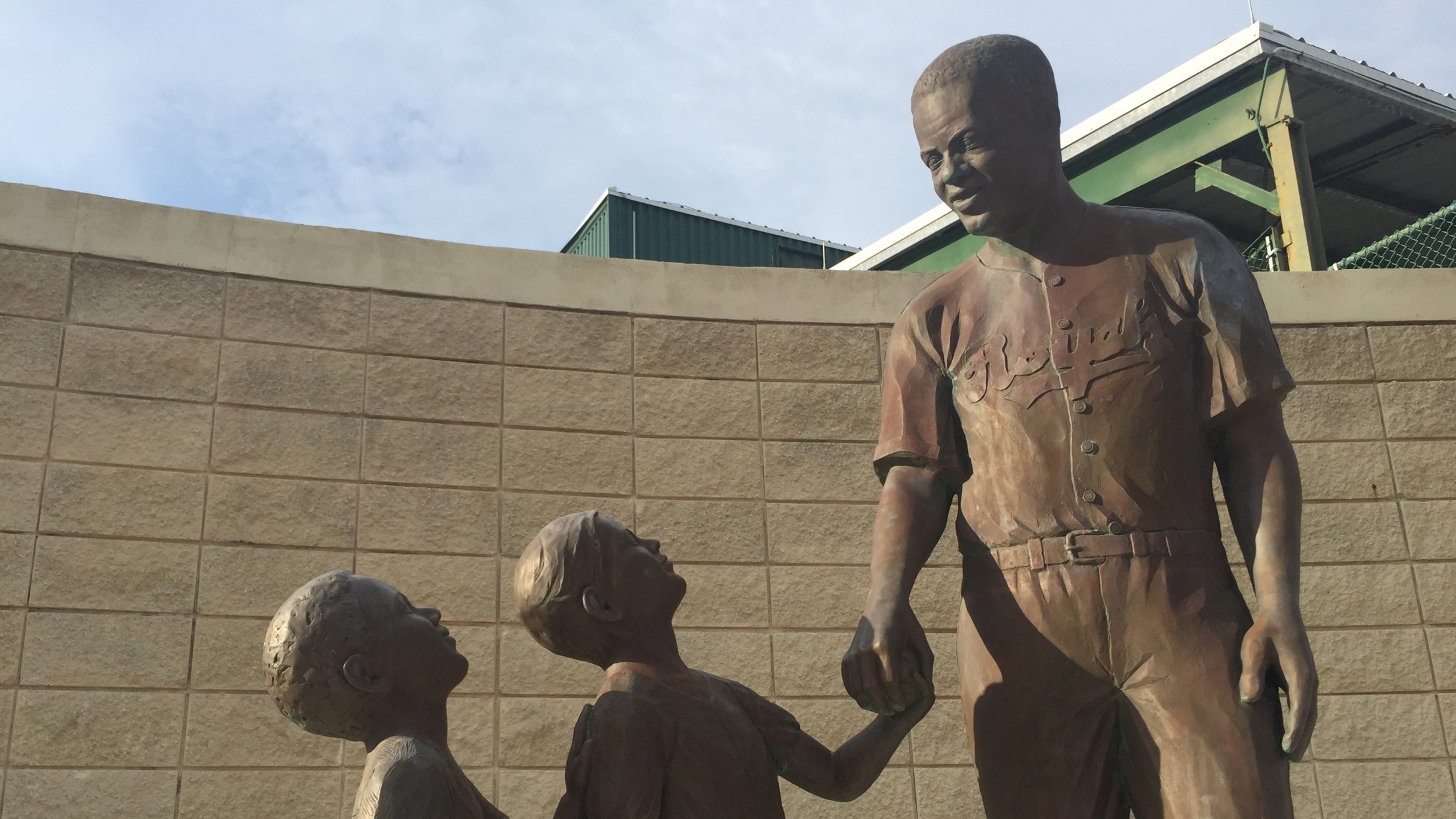 On Jackie Robinson Day, what better place to turn one's attention than the stadium that bears his name? Jackie Robinson Ballpark, home of the Daytona Tortugas, opened as City Island Ballpark in 1914 and is now the oldest stadium in all of Minor League Baseball. Jackie Robinson played there during
Full circle: Bud Fowler set for Hall enshrinement
19th-century Black baseball trailblazer grew up in Cooperstown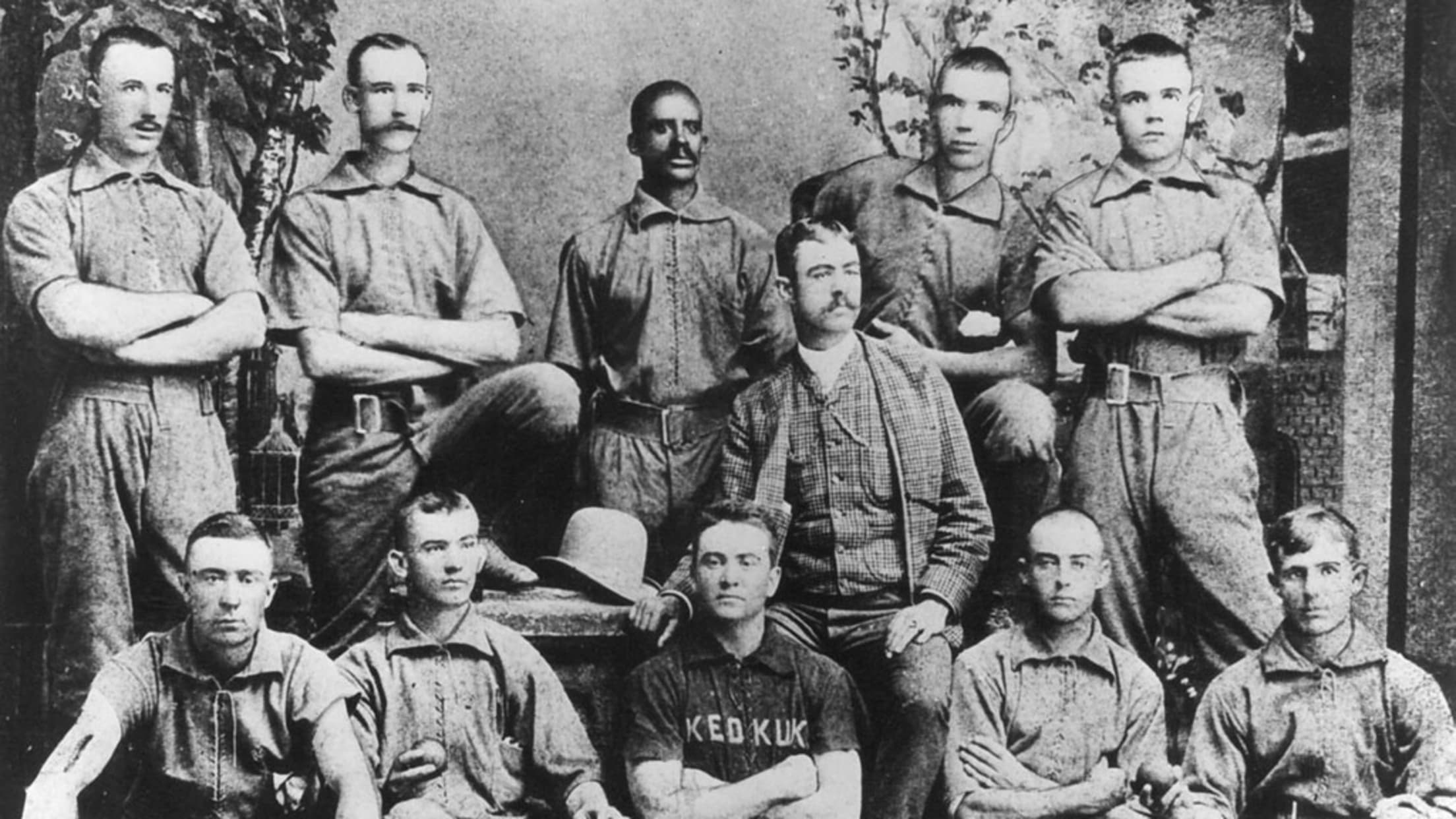 Bud Fowler, the first Black player in professional baseball history, grew up in Cooperstown, N.Y. He'll return there on July 22, 2022 -- 109 years after his death -- when he receives his long-overdue induction into the Baseball Hall of Fame. Fowler's career, improbable and wholly unique, began in the
Miñoso put talents on display with PCL Padres
Seven-decade career also reached Dayton, Indianapolis, St. Paul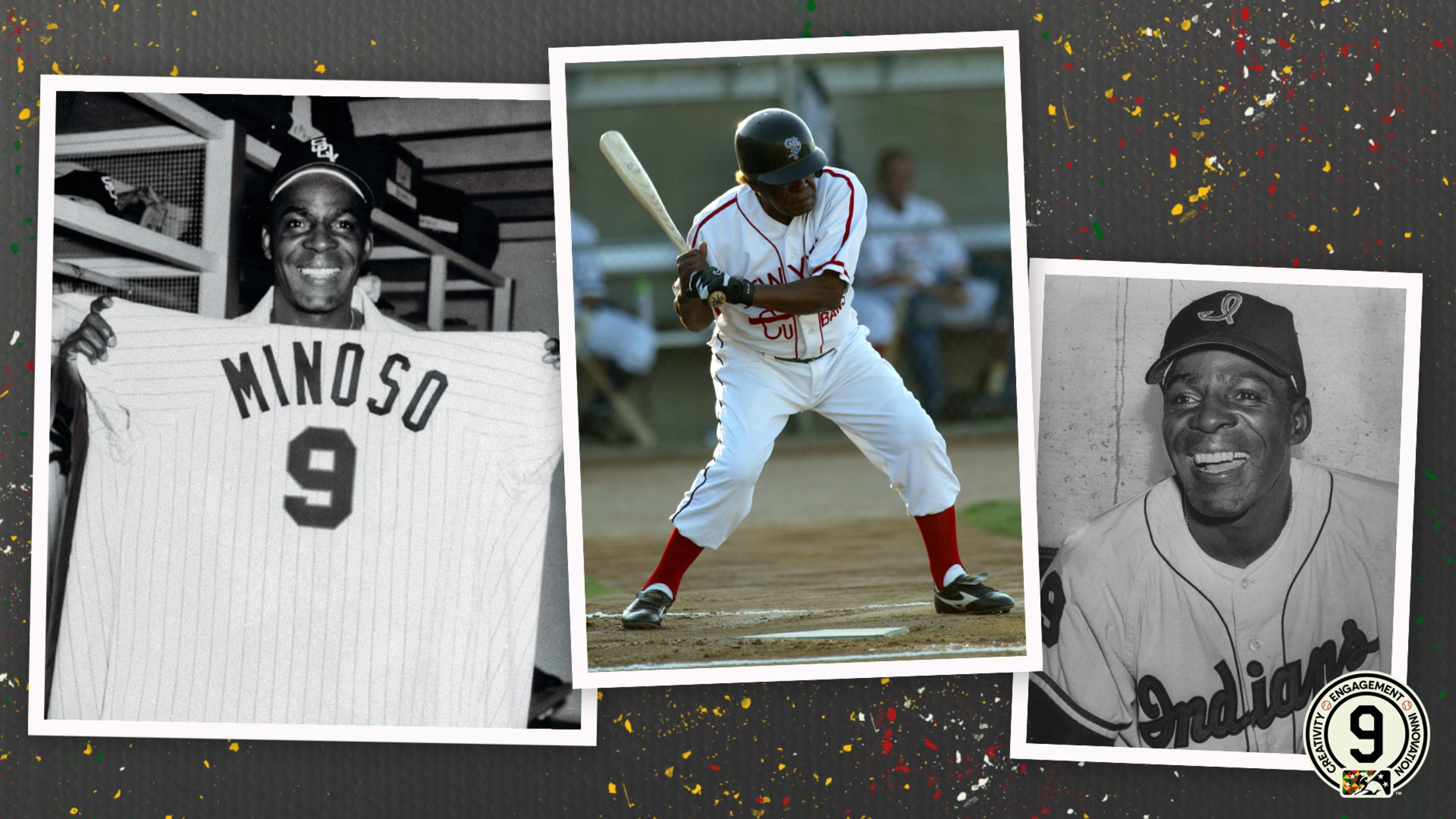 In a playing career that lasted longer than anyone else's, Minnie Miñoso still knew how to make a quick impression. The White Sox legend and member of the 2022 National Baseball Hall of Fame class has one of the most impressive resumes in the history of the game -- one
Smith looks back on first season with Red Sox
Minors' first Black female coach held versatile role for FCL club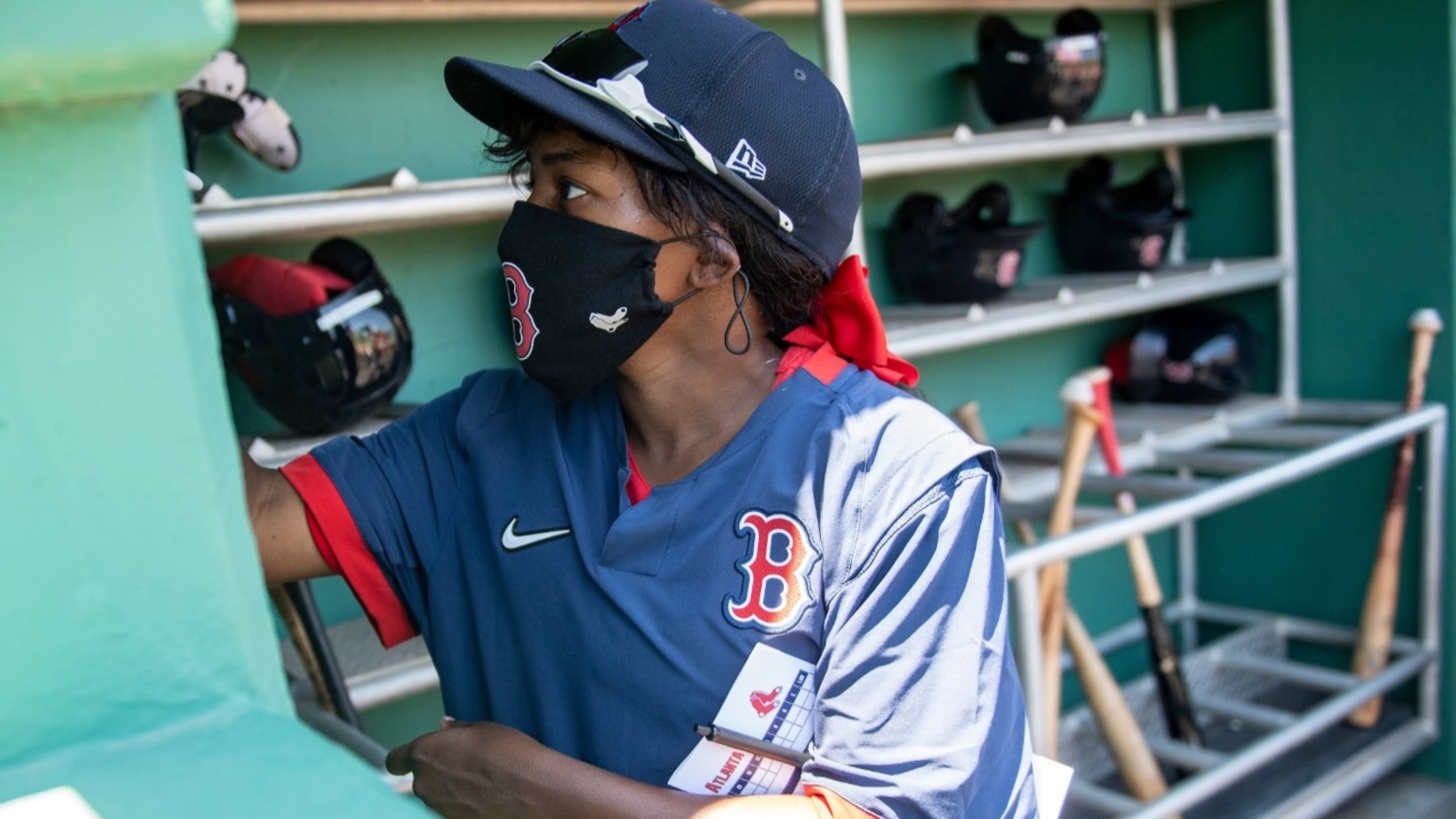 The end of Red Sox fantasy camp in Fort Myers was the beginning of another busy week for Bianca Smith. And she's had a lot of those over the past year. Smith, 30, became the first Black female uniformed coach in the Minor Leagues when she was hired by the
Allen's final days in Minors marked by fear, racism
Future MVP took lessons learned from Jim Crow South to Majors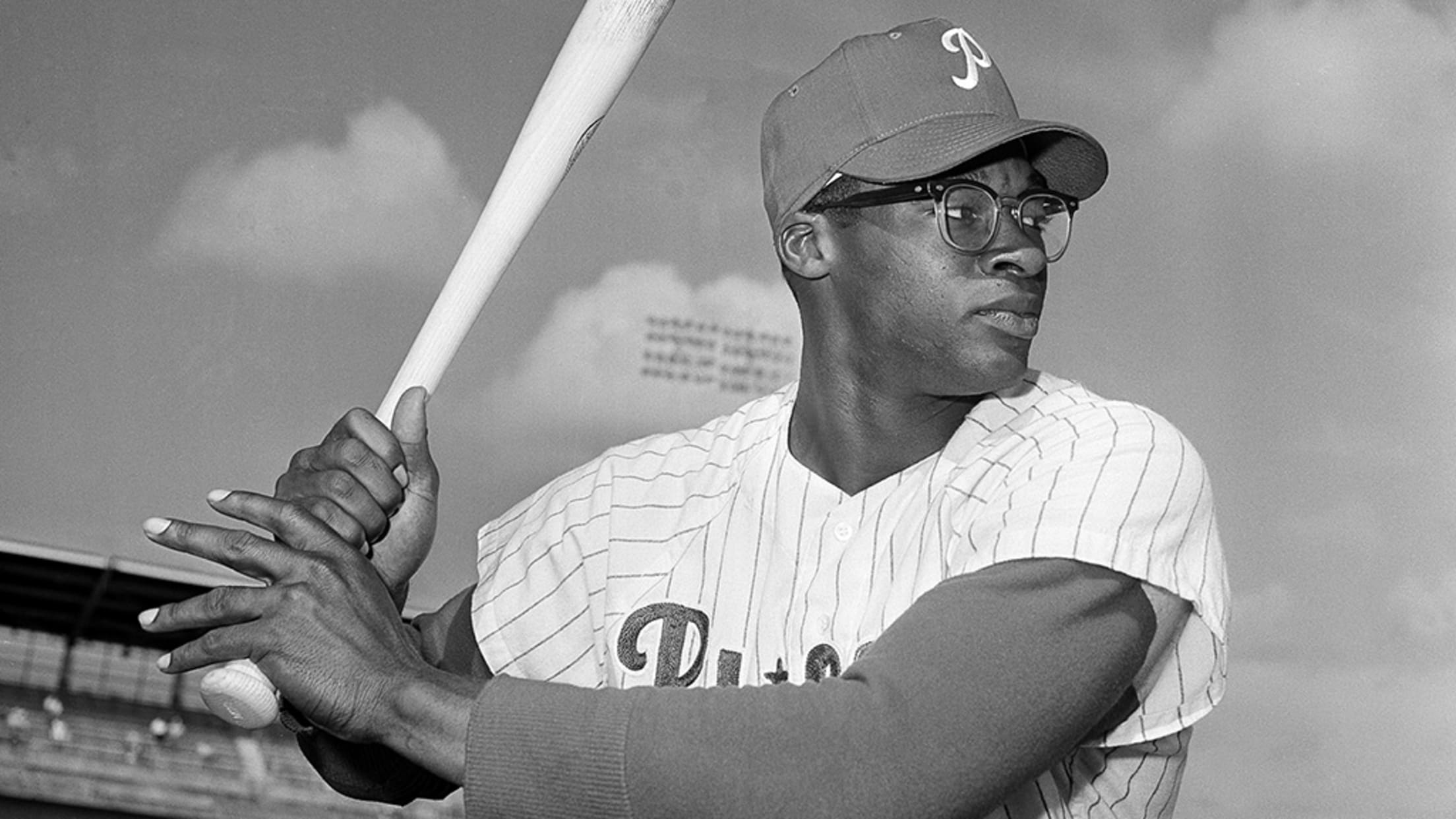 It's easy to forget that less than 20 years separated Jackie Robinson's integration of affiliated baseball in 1946 and Dick Allen's Triple-A debut in 1963. Between the time Robinson set foot in Ebbets Field on April 15, 1947 as the first Black man to play in the Majors and Allen's
Hammer time: Aaron's Minor League career
Baseball icon honed his skills in Eau Claire and Jacksonville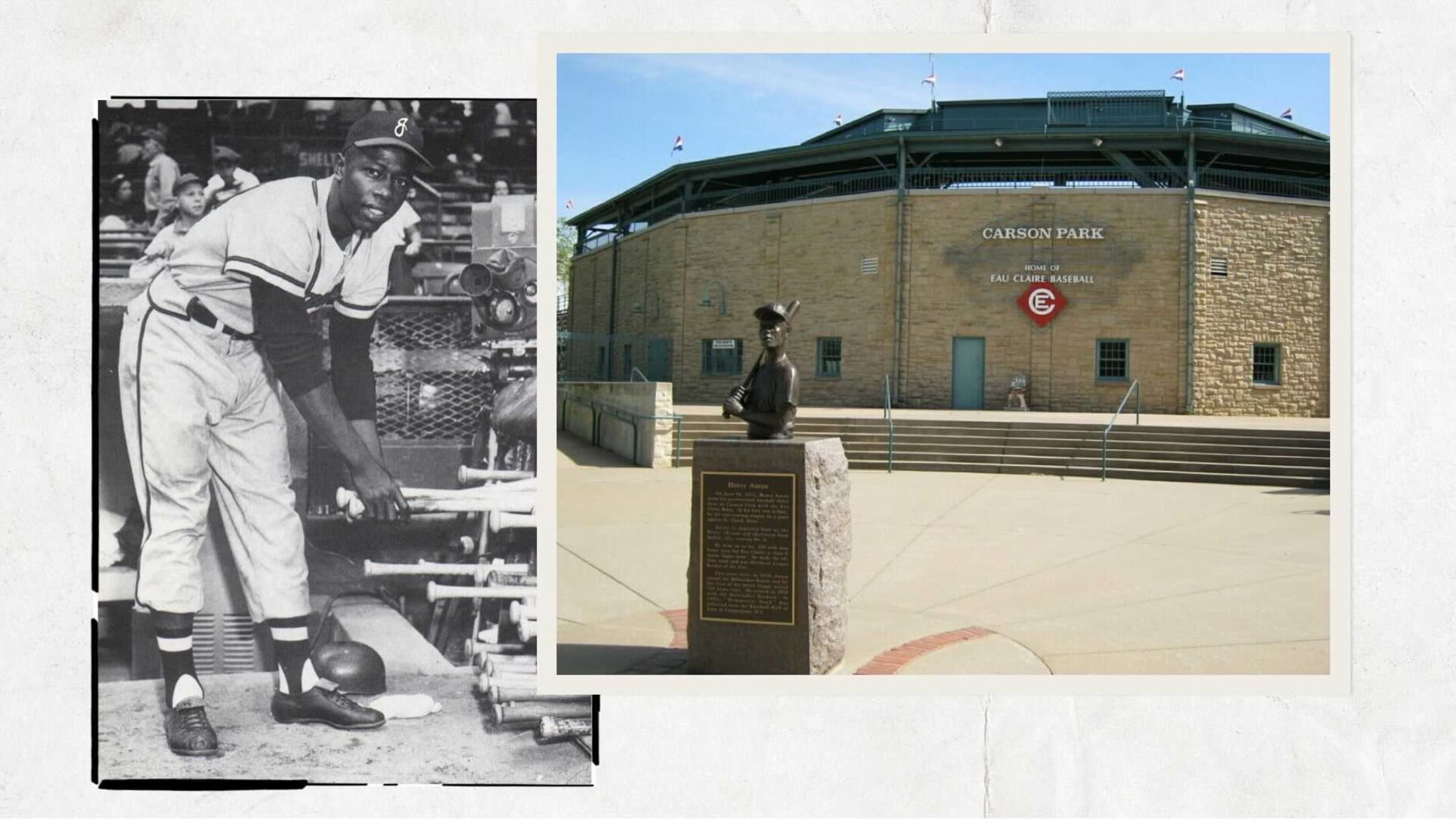 Henry Aaron, one of the most talented and accomplished players in the history of professional sports, passed away Friday at age 86. It is difficult to overestimate how much Aaron meant to the game, and to American society at large. As many have pointed out in the course of eulogizing
Hoskins broke barriers in Texas League
Right-hander continued integration of Minor League Baseball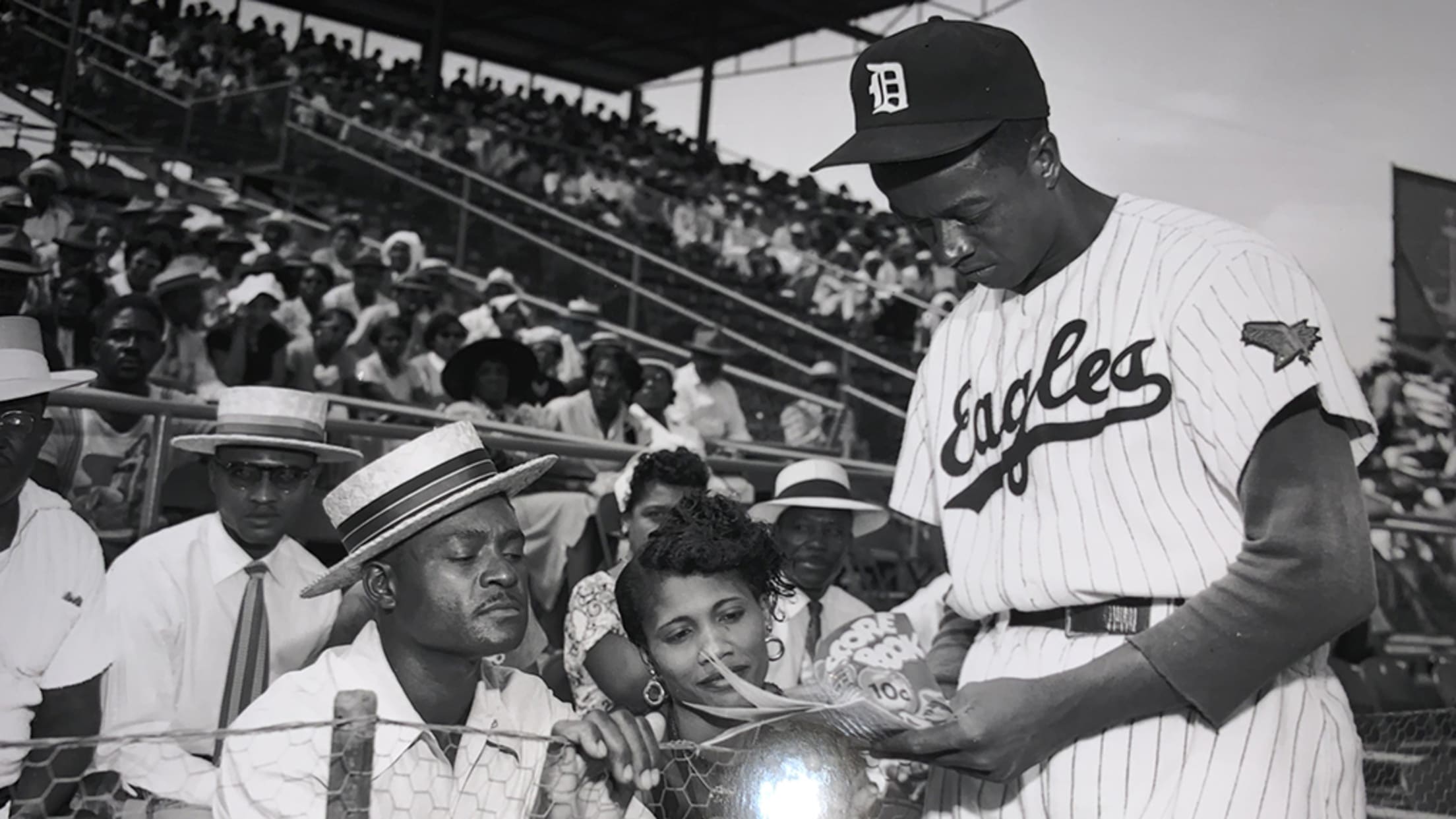 April 15, 1947 might be baseball's moment to cherish, but the historical significance of that date transcends the sport. When Jackie Robinson stepped onto the diamond on a chilly spring afternoon at Brooklyn's Ebbets Field as a member of the Dodgers, he left an indelible mark not only on the
Questions plague Peeples' trailblazing story
Outfielder demoted after breaking Southern Association barrier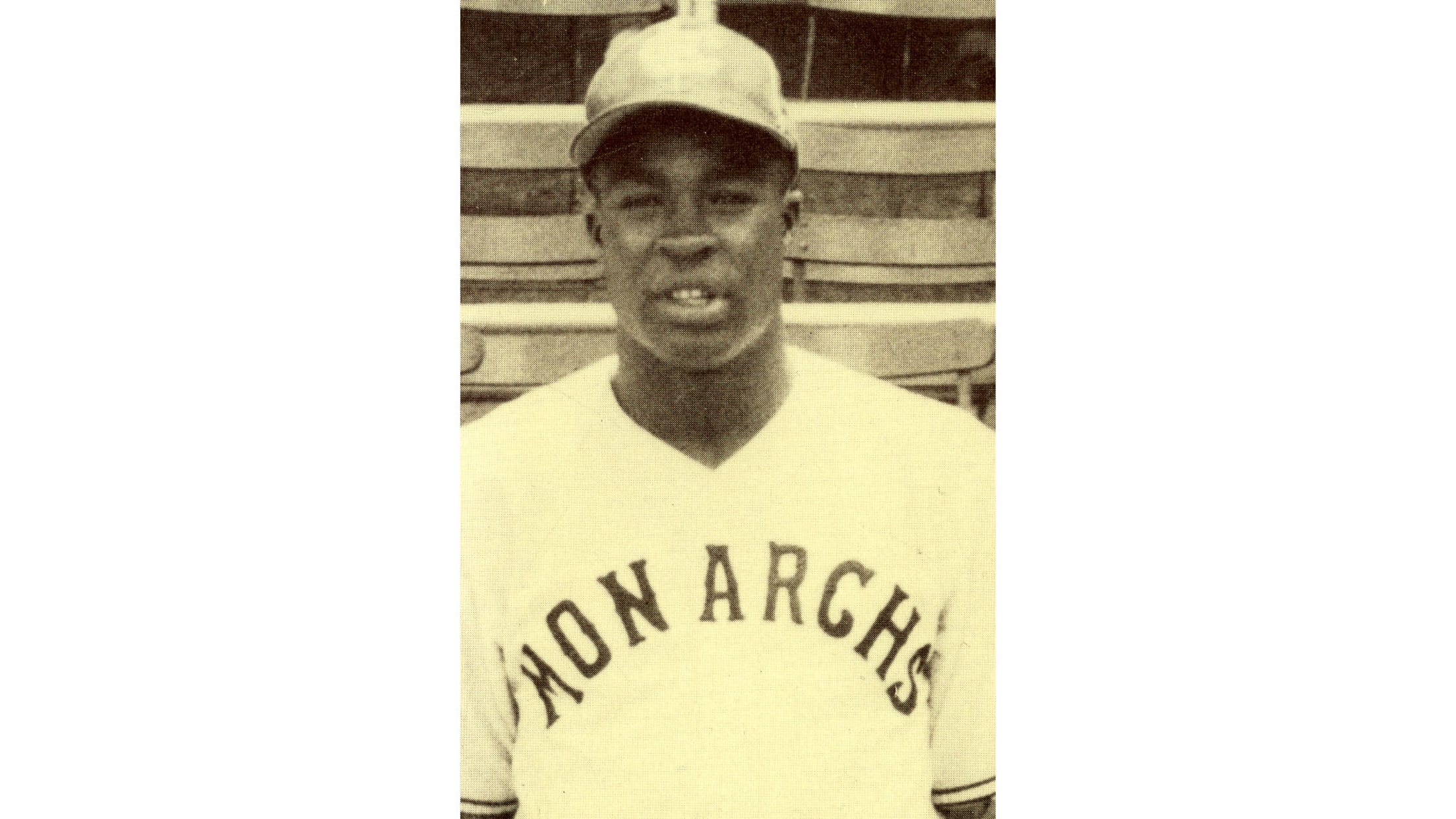 Minor League Baseball is known for its rich history dating back more than 100 years. While much has been written about the best teams and top players who have graced the Minors, there remain many stories either untold or largely forgotten. Each week, MiLB.com will attempt to fill that gap
Integration spread from field to stands
Minor Leagues helped hasten overdue changes in South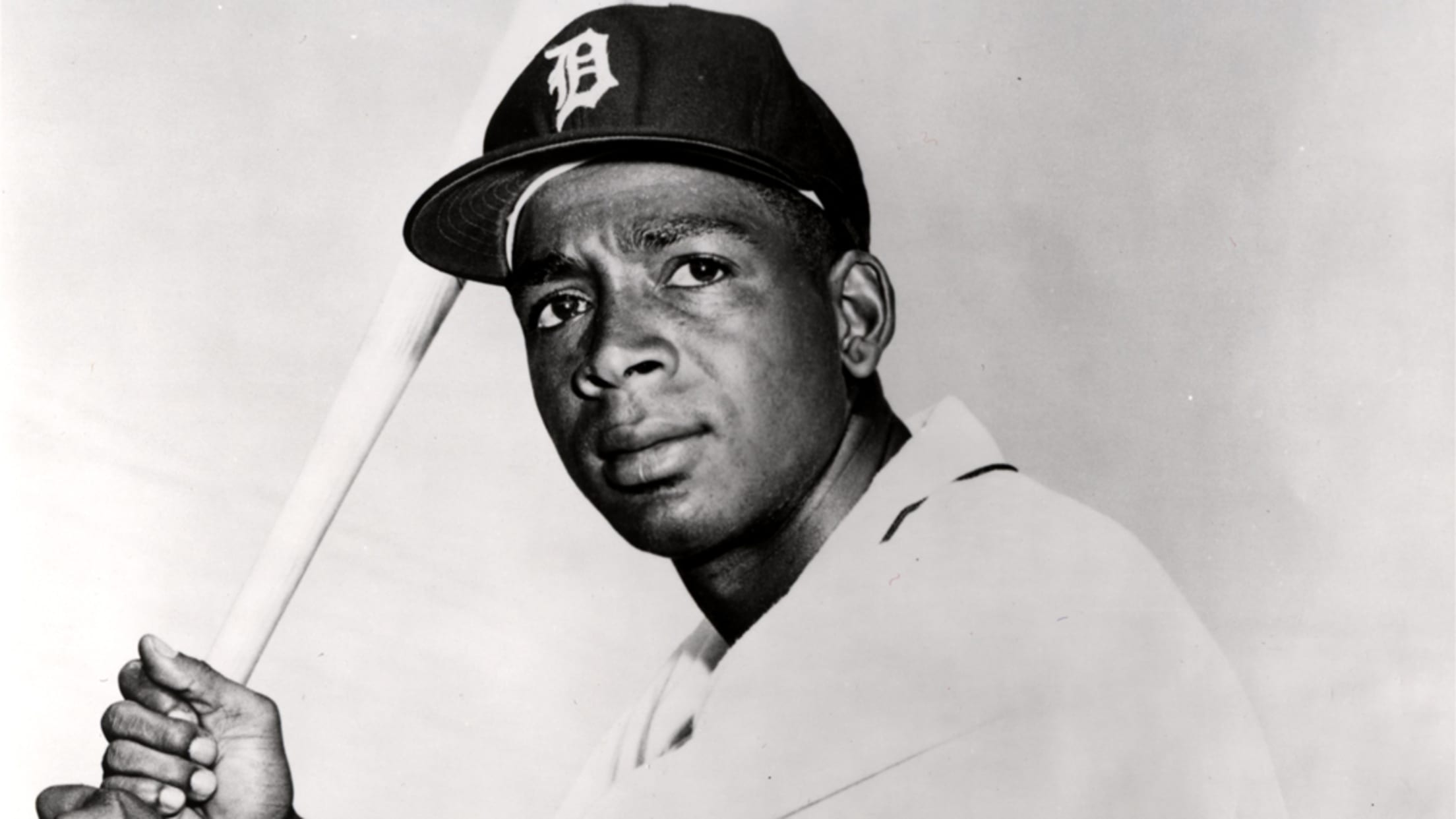 It was 10 years after Jackie Robinson broke the color barrier in Major League Baseball and even three years after the breakthrough Supreme Court case of Brown vs. Board of Education, but in places like Durham, N.C., that didn't matter much. Segregation was still pretty universal.Things were starting to shift
Class D trailblazer turned to teaching
Jones was first African American in the Georgia-Florida League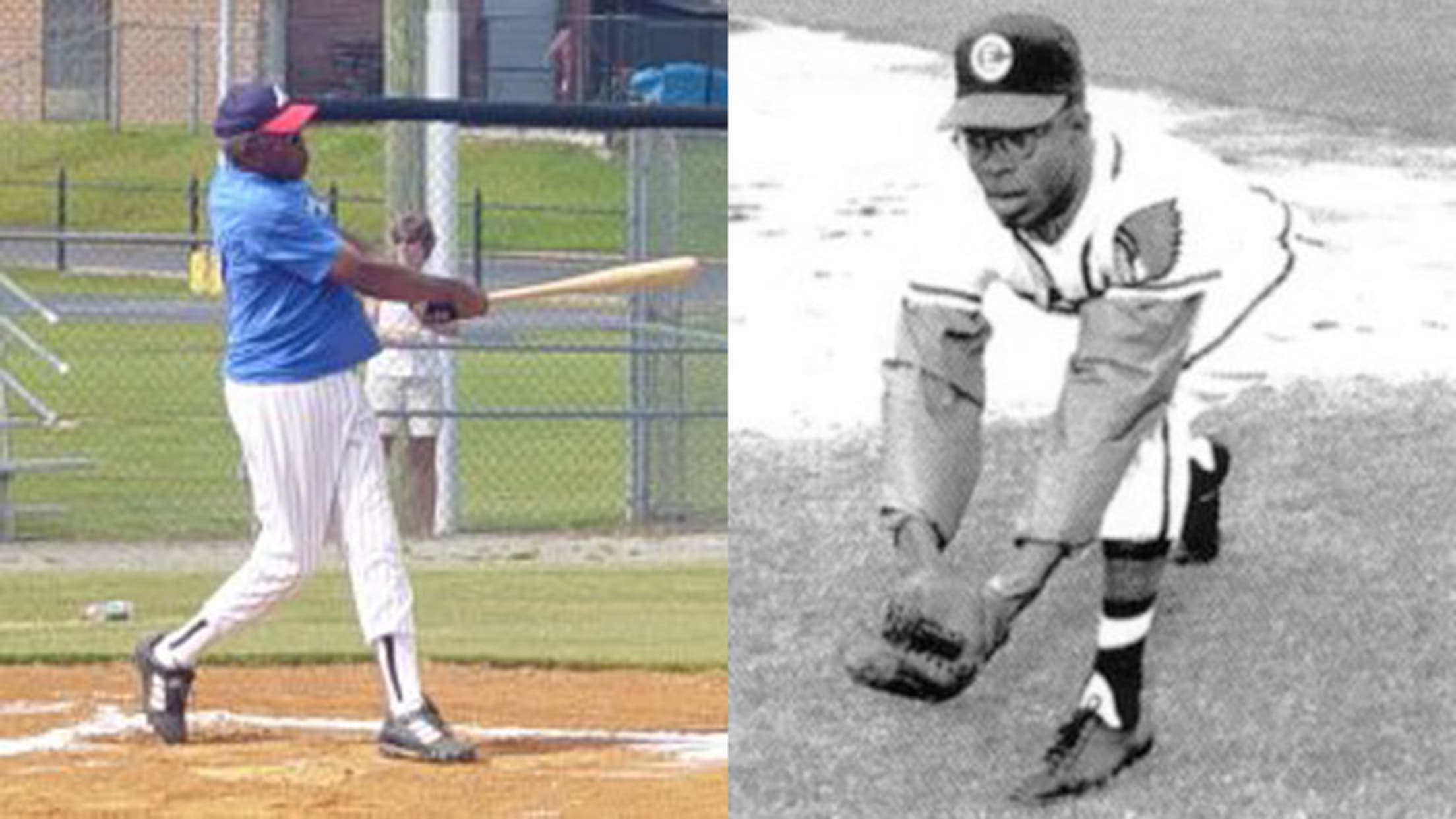 Minor League Baseball is known for its rich history dating back more than 100 years. While much has been written about the best teams and top players who have graced the Minors, there remain many stories either untold or largely forgotten. Each week, MiLB.com will attempt to fill that gap
Righty Spearman finished what he started
Hurler tossed 33 consecutive complete games from 1957-59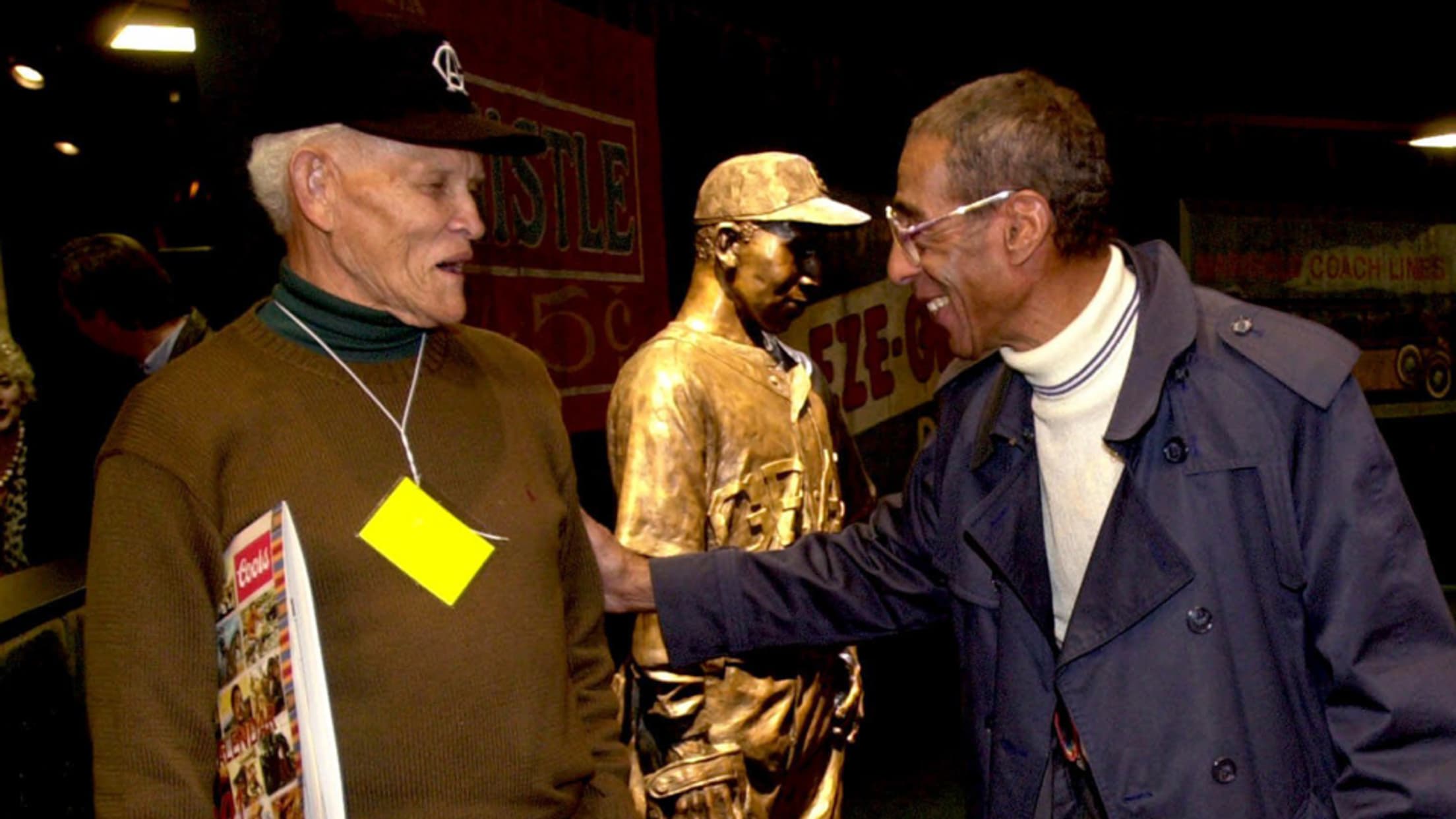 What Al Spearman was able to accomplish during a remarkable 18-month period in the late 1950s remains one of the most unheralded feats in all of Minor League Baseball.Yet the fact that he pitched an astounding 33 consecutive complete games seems to remain a bittersweet memory for the durable right-hander,
Tugerson made pitch for integration in '53
Shunned by Cotton States, led Smokies to MSL championship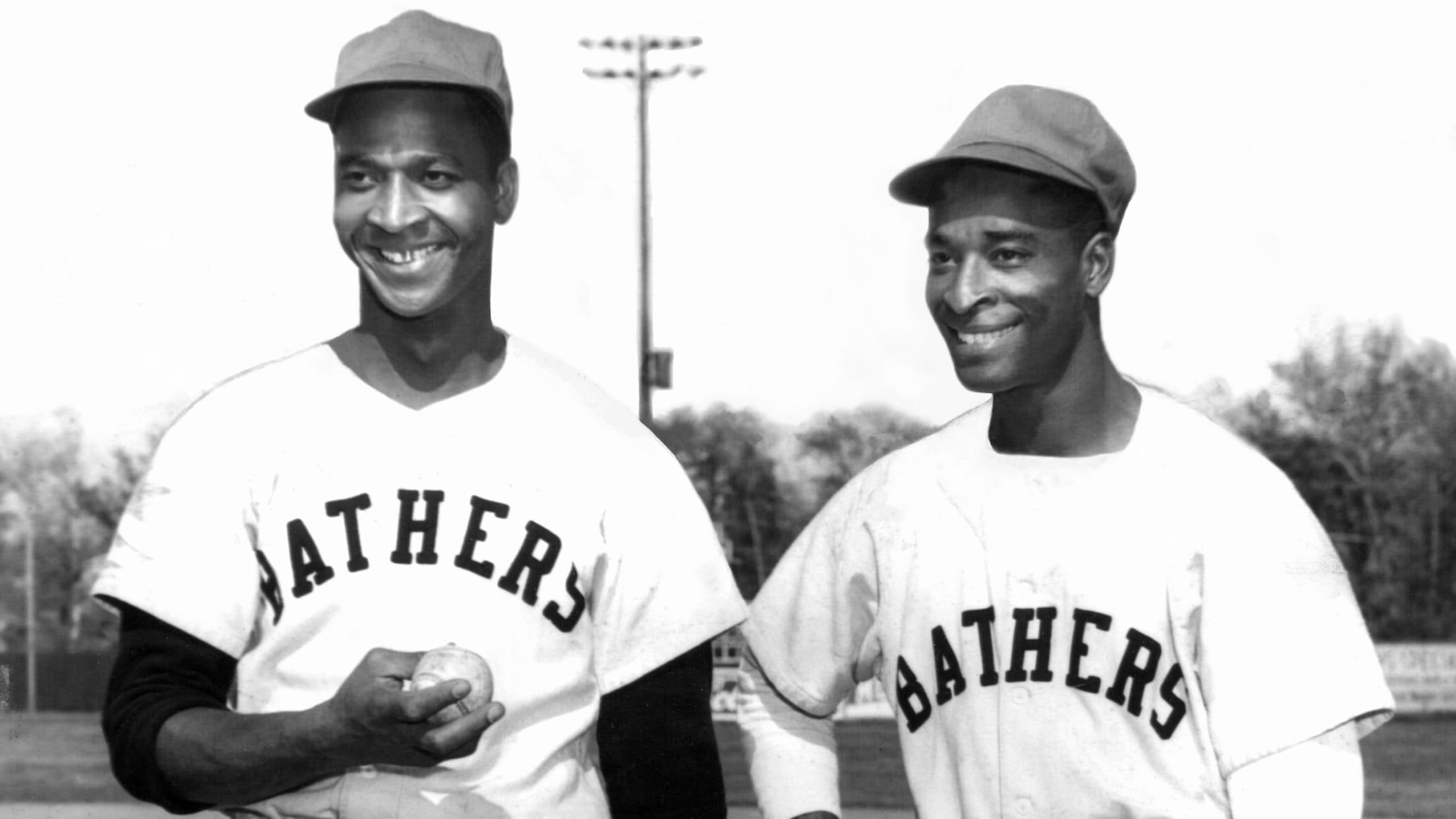 Jim Tugerson is an overlooked name in the baseball annals. Instead of being widely remembered as a leading figure in the integration of America's pastime, he is the mostly forgotten roommate of a Hall of Famer.Six years after Jackie Robinson broke the Major Leagues' color barrier -- and six years
Robinson made mark in Minor Leagues
MiLB.com recalls Jackie's path, legacy on trailblazer's birthday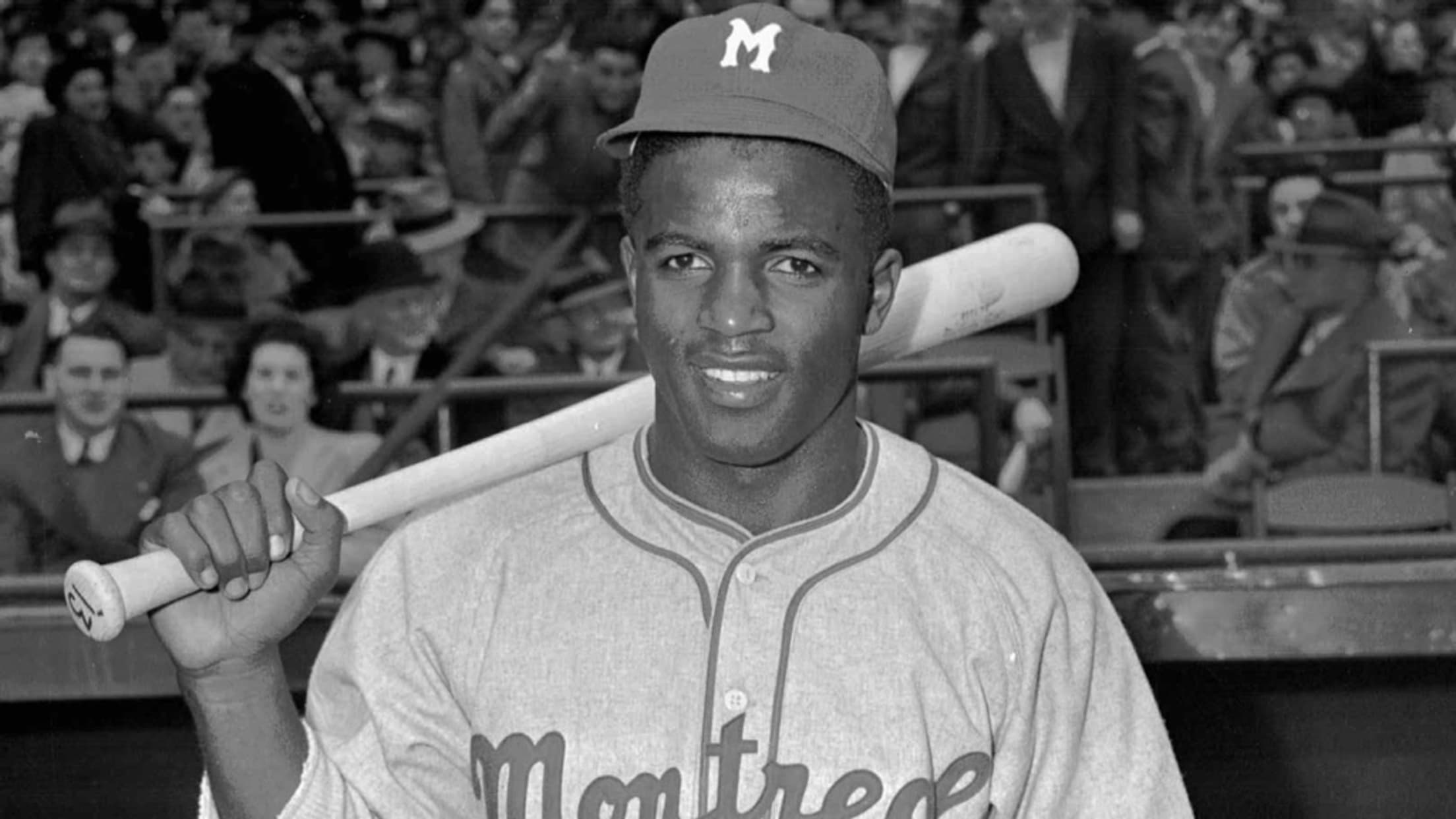 Jackie Robinson's lifetime of accomplishment was so remarkable that to consider a single aspect of it undermines the whole. To focus on him as a socio-political figure is to risk forgetting he was one of the most electric ballplayers who ever lived, one whose play changed baseball. To focus on
On the Road: Making history in Daytona
Tortugas' Jackie Robinson Ballpark pays tribute to 1946 season
"There's no ballpark like this. This is where history was made." That's how historian Bill Schumann describes Jackie Robinson Ballpark, home of the Florida State League's Daytona Tortugas (Class A Advanced affiliate of the Cincinnati Reds).The facility, which has gone through extensive renovations over decades, opened in 1914 as City Island
Ashford broke barriers behind a mask
Umpire spent 15 years in the Minors before he achieved dream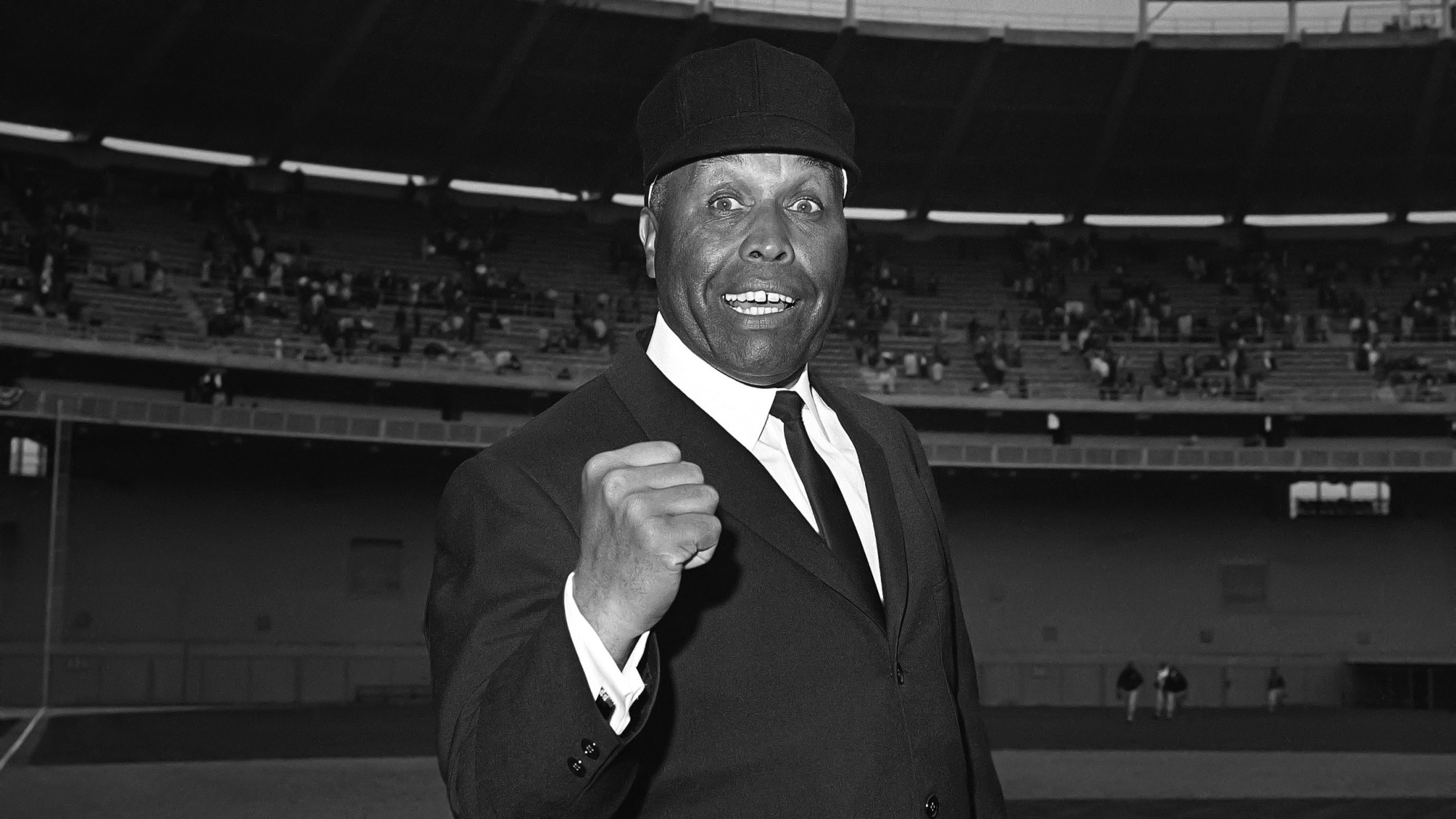 Emmett Ashford was stationed at Naval Air Station Corpus Christi in 1945 when he heard the news on the radio about a former Army officer signing with a baseball team in Brooklyn. Years earlier, Ashford had tried his hand at playing ball in college and with a semi-pro team. He
Jethroe blazed way through Triple-A
Negro Leagues star became 33-year-old Rookie of the Year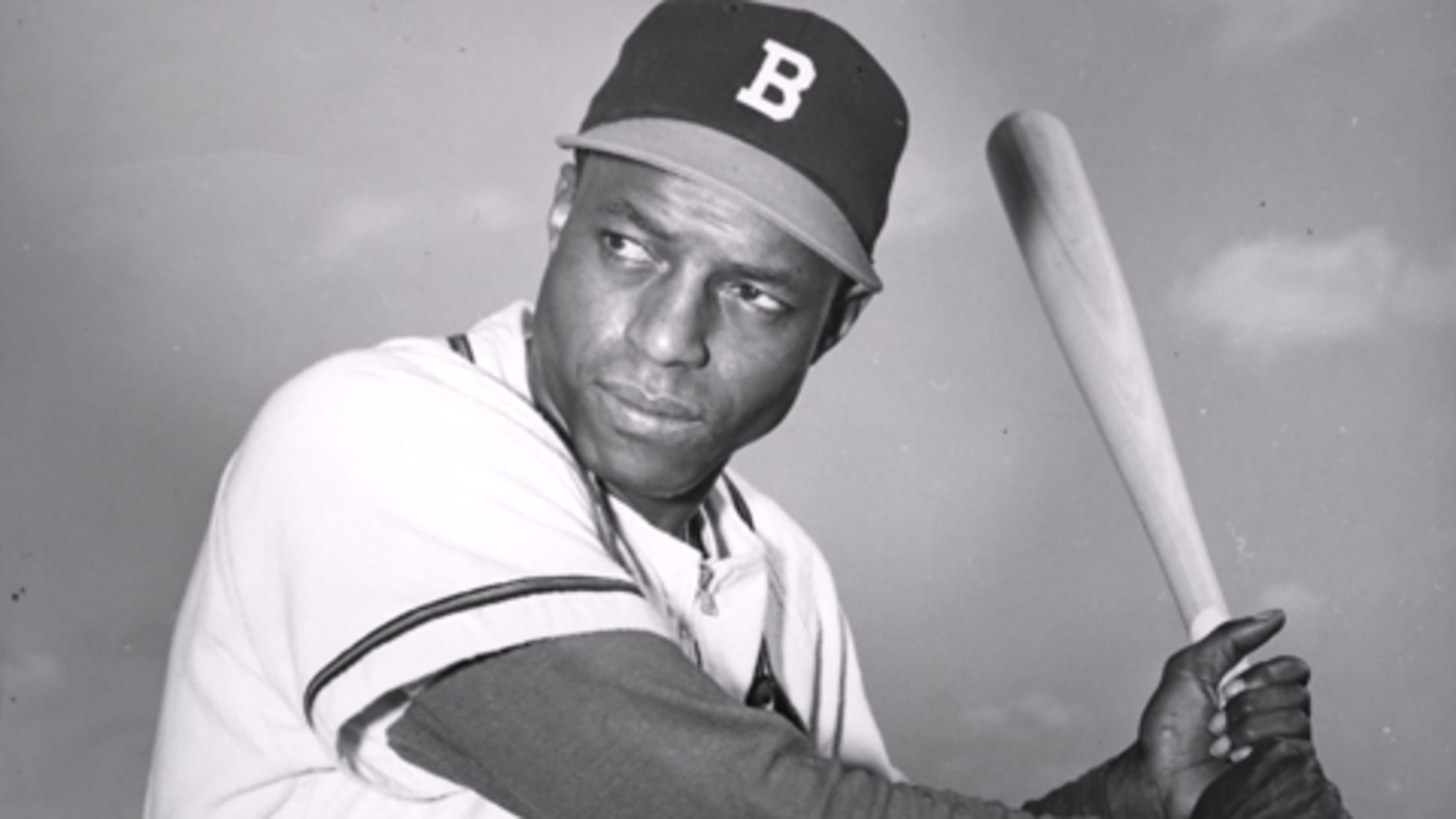 He was well past his prime by the time he got a chance in integrated ball, but Sam Jethroe didn't waste a minute once he got to the big leagues. At 33, he became the oldest player to win a Rookie of the Year award, a mark that still stands.
Stars help christen Aaron Museum
Hall of Famers help ring in shrine at legend's childhood home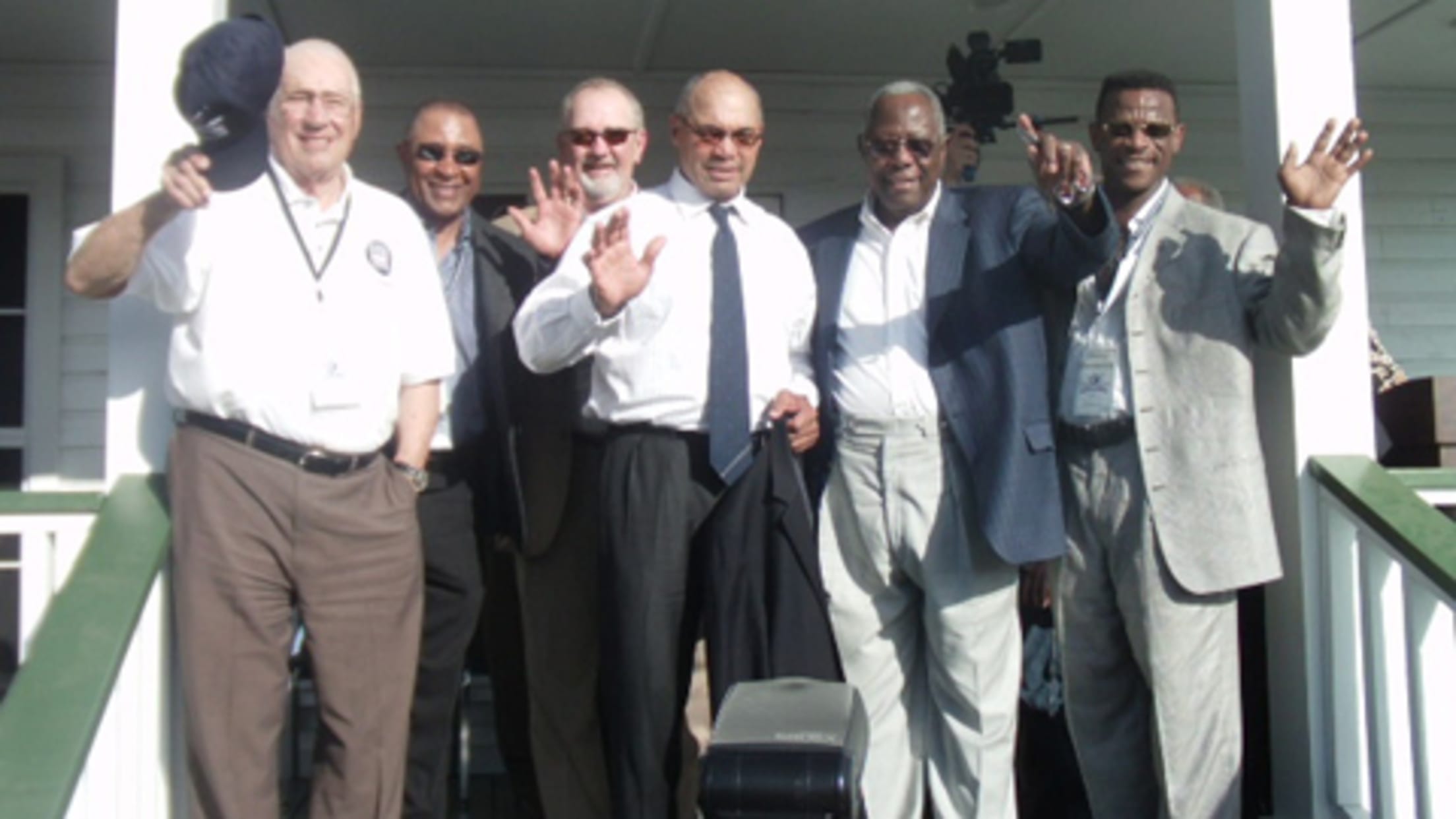 MOBILE, Ala. -- Hank Aaron's old house will always have a home, thanks to an unprecedented effort by his native city's Minor League baseball team. The Mobile BayBears of the Double-A Southern League have transported the legendary slugger's childhood residence to the grounds of aptly named Hank Aaron Stadium, a
Claxton created an accidental legacy
Canadian pitcher was first black man on a baseball card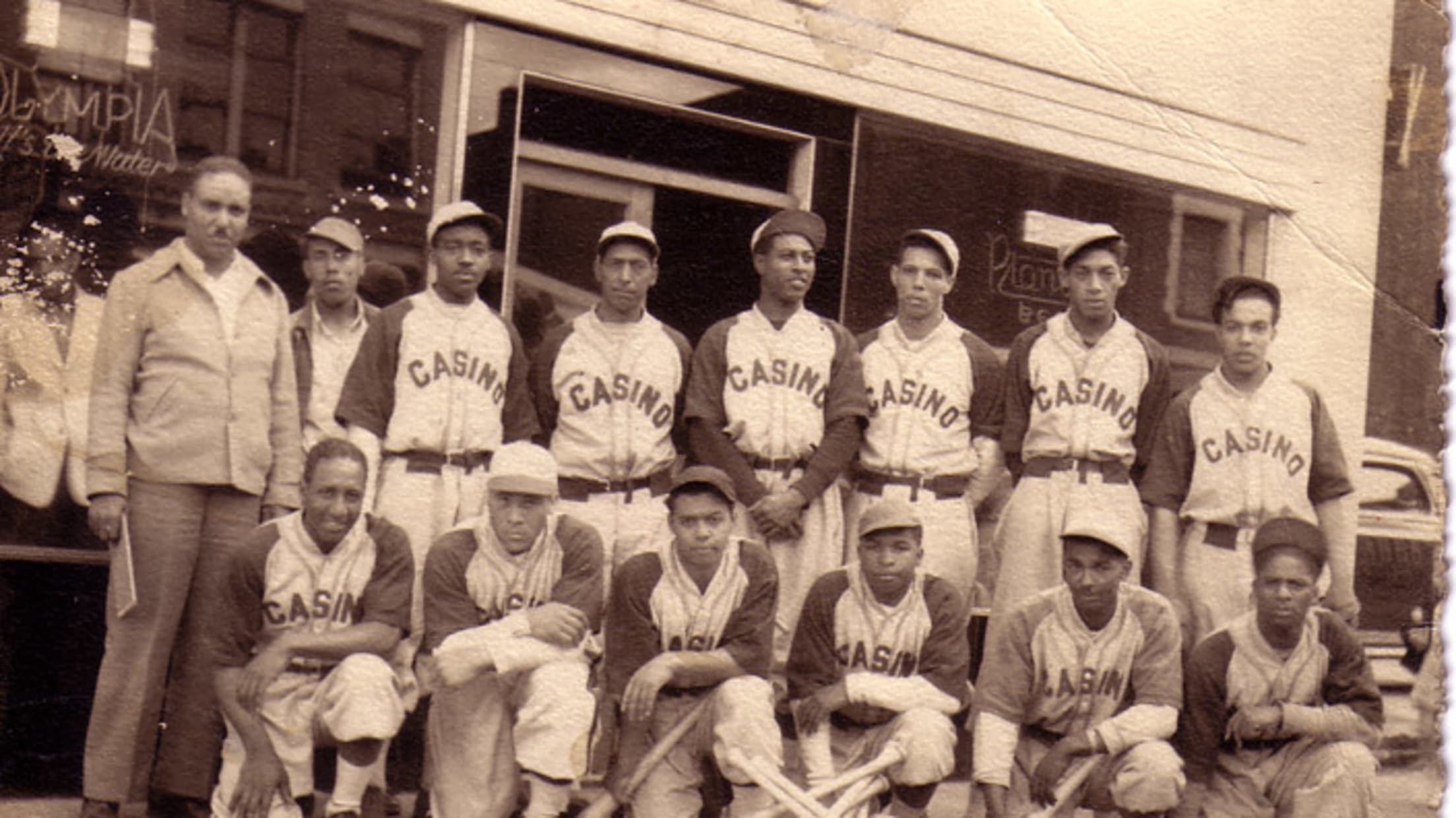 Zeenut Baseball cards are highly sought after by collectors -- for good reason. The San Francisco-based candy company issued sets of Pacific Coast League trading cards between 1911-38. This was before the westward expansion of Major League Baseball, during a time when the PCL was widely recognized as a third
Minors was last test for Gilliam, Howard
First African-American IL MVPs showed heart, leadership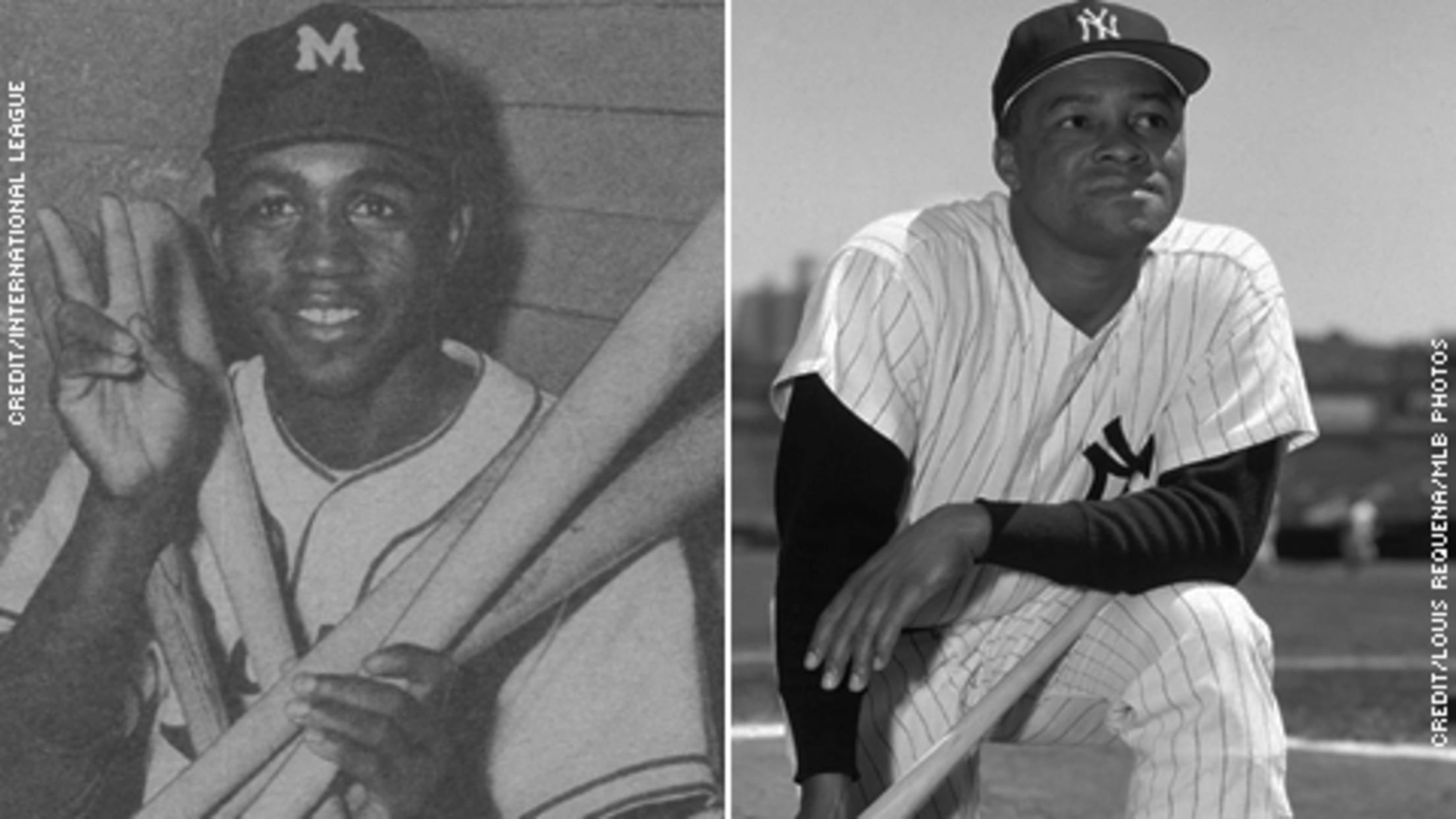 Arlene Howard still recalls the first time she saw her husband doing what he loved."I remember seeing him [when I was] in high school in St. Louis. He was playing for the semi-pro team," she said. "The whole country was segregated back then, of course."At the time, neither she nor
The 'Prince' could wow a crowd
Known to play ball in a tux, Henry later penned newspaper column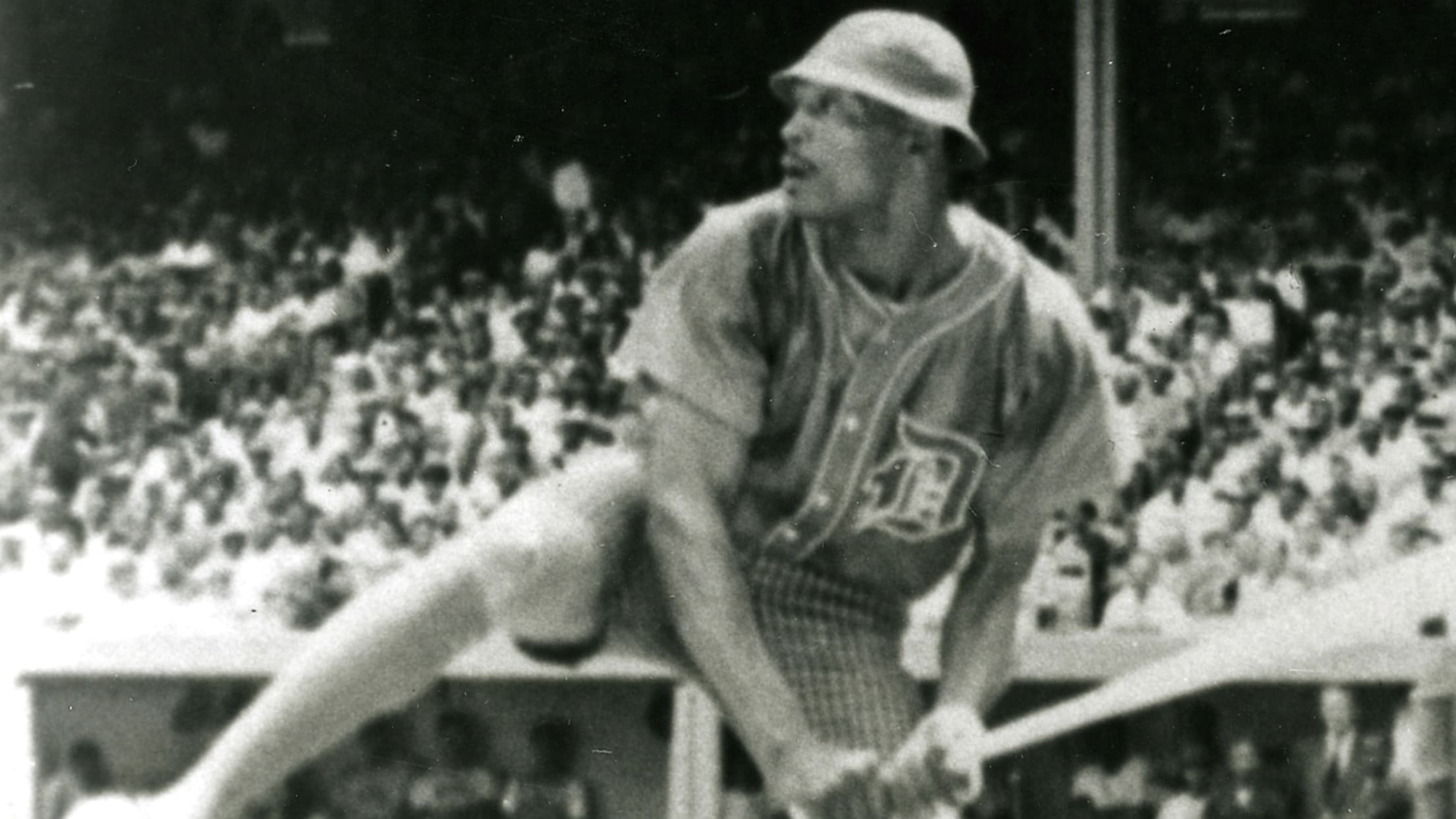 Joe Henry played only two seasons in the Minor Leagues in the early 1950s, making a greater mark during two stints in the Negro Leagues. But his presence was felt by teammates, fans and all who knew him.Henry was scouted and signed to play second base for the Memphis Red
Minors sparkled with 'new' stars in 1949
Several Negro League veterans made waves as Triple-A rookies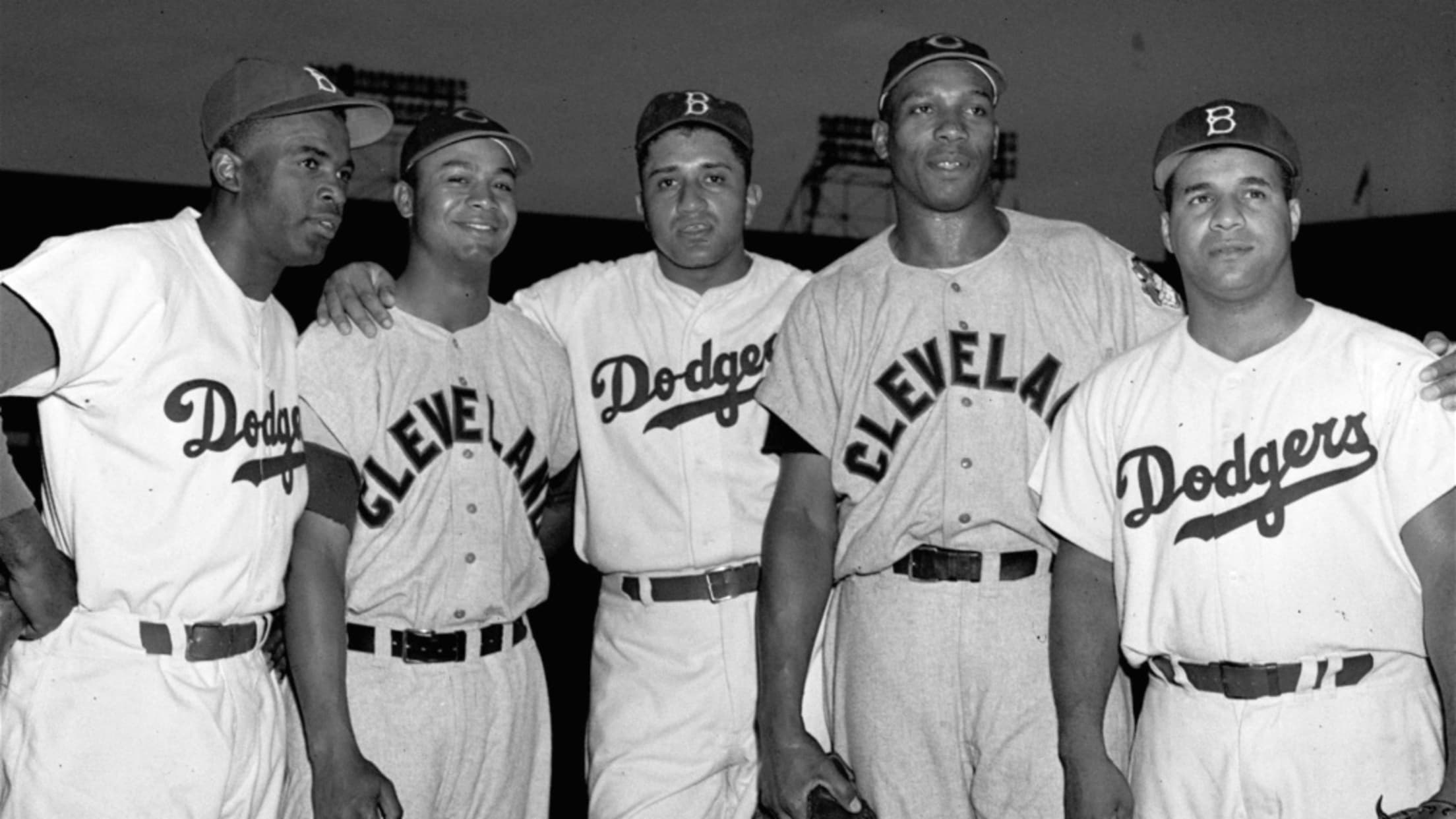 When it comes to the integration of Minor League Baseball, it would be very difficult to top the significance of 1946.That was the year that five black players made their debuts in the previously all-white world of the Minor Leagues. Jackie Robinson led the charge, of course, rocketing to stardom
In Jersey City, statue marks Jackie's triumph
Robinson landmark honors site of legend's first game in Minors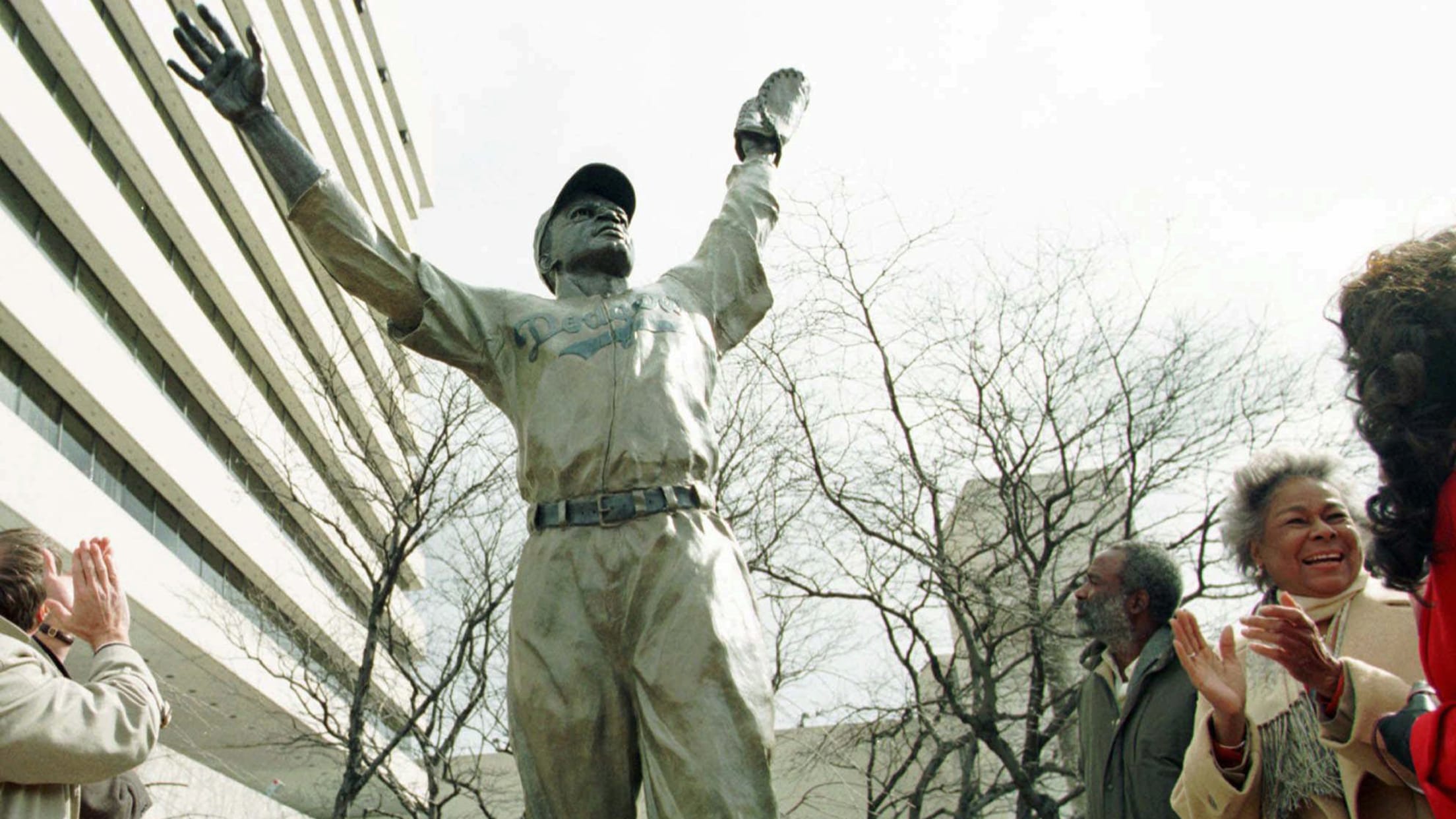 JERSEY CITY, New Jersey -- Sy Hart, an African-American Jersey City resident in his late 20s, walks by the 14-foot statue of Jackie Robinson at the Journal Square PATH (Port Authority Trans-Hudson) Station almost every day, and he often thinks about why it's there."Jackie Robinson started off with the Brooklyn