2021 MiLB playoffs preview: High-A
Luciano, Eugene travel to Spokane; Hot Rods face 'Hoppers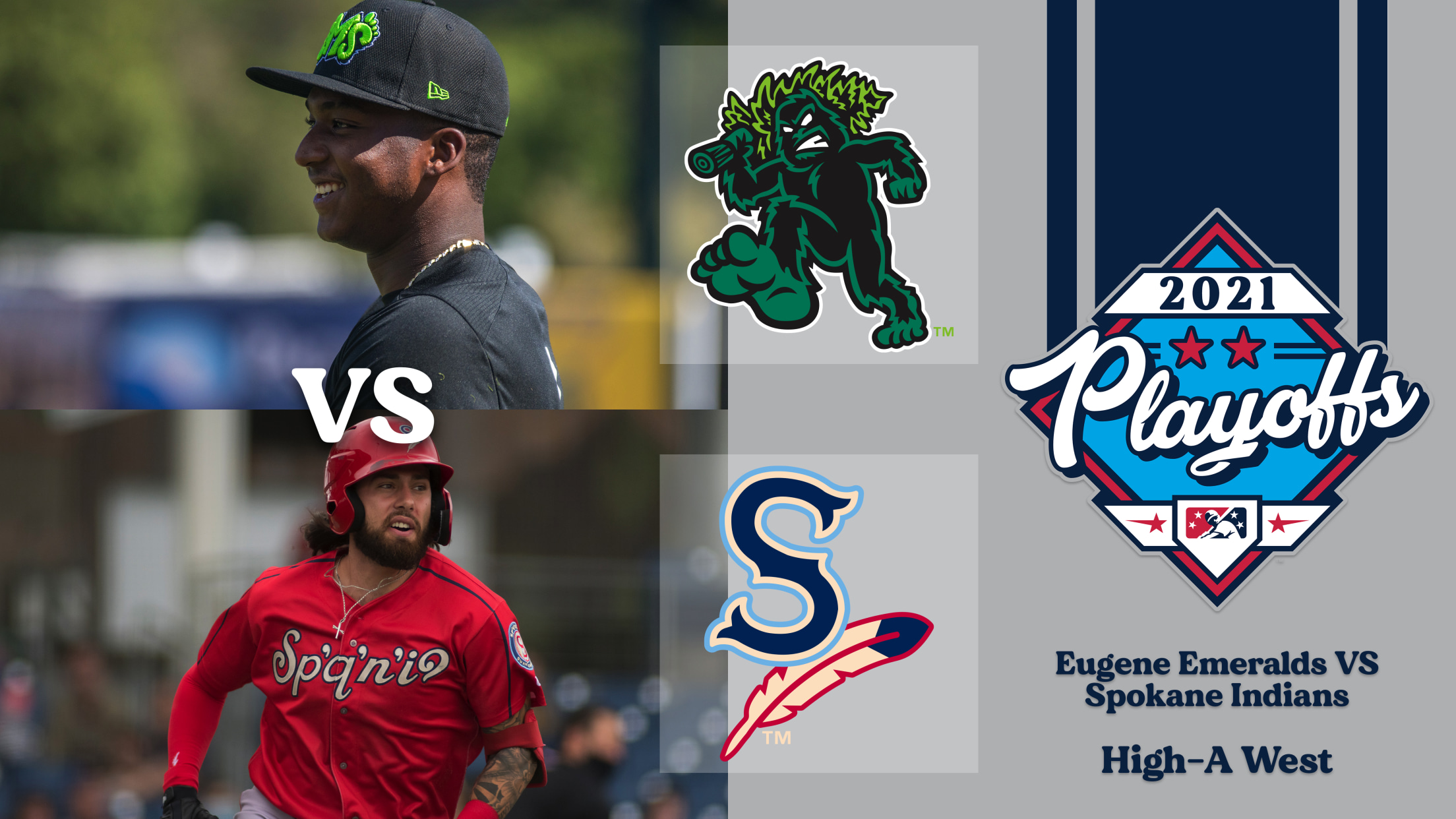 Following the lost season in 2020 and the sweeping changes made throughout Minor League Baseball, representatives from each of the three High-A leagues will go straight to the Finals to decide its 2021 champion with best-of-5 series, starting Tuesday. This is a departure from past procedures, when each of the
2021 MiLB playoffs preview: Low-A
Dominguez, Tampa host Bradenton; Veen, Fresno travel to San Jose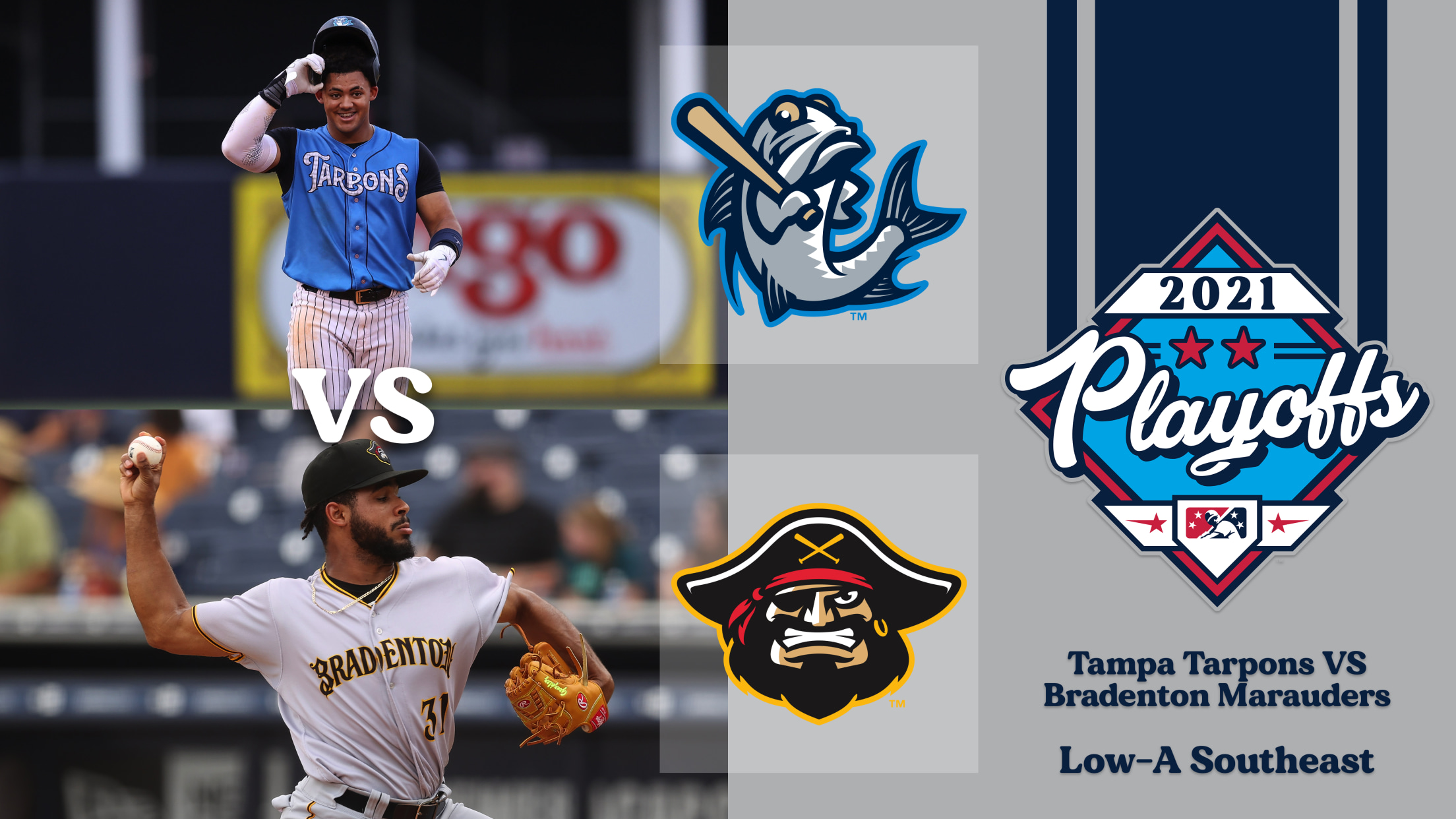 Minor League Baseball! After the 2020 Minor League season was canceled due to COVID-19, baseball returned to the Minors in 2021, albeit under a different structure. Low-A went from two leagues (Midwest and South Atlantic) to three (East, Southeast, West), and the representatives from each will go straight to the
Scouting report: Rockies' Zac Veen
First-round pick in 2020 could move quickly in Colorado system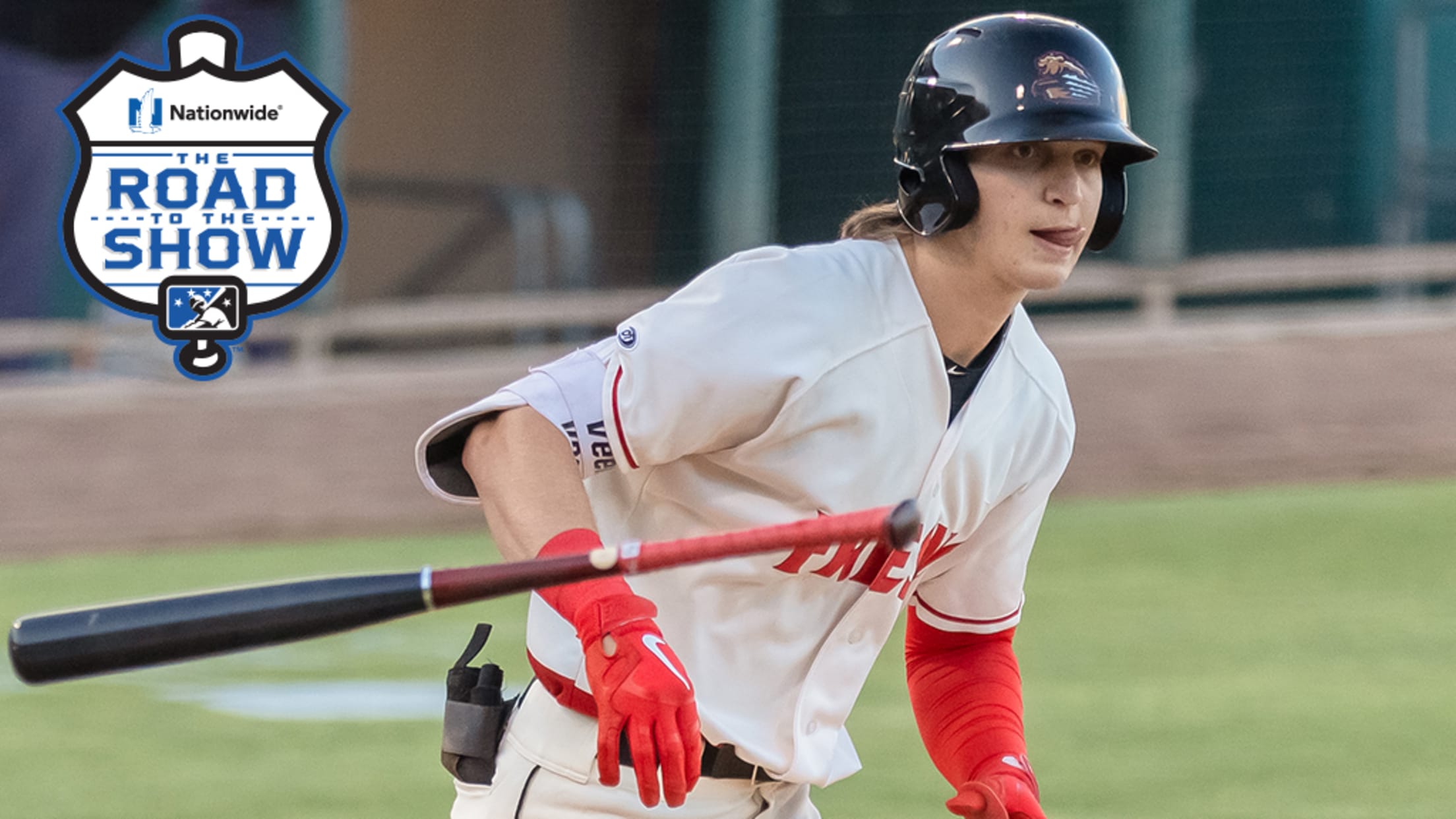 MiLB.com's Scouting Report series spotlights players who are just starting their professional careers, focusing on what the experts are projecting for these young phenoms. Here's a look at top-ranked Rockies prospect Zac Veen. For more player journeys on The Road to The Show, click here. The Colorado Rockies needed to
2021 Prospect Projections: NL West rookies
How D-backs, Rox, Dodgers, Padres, Giants prospects stack up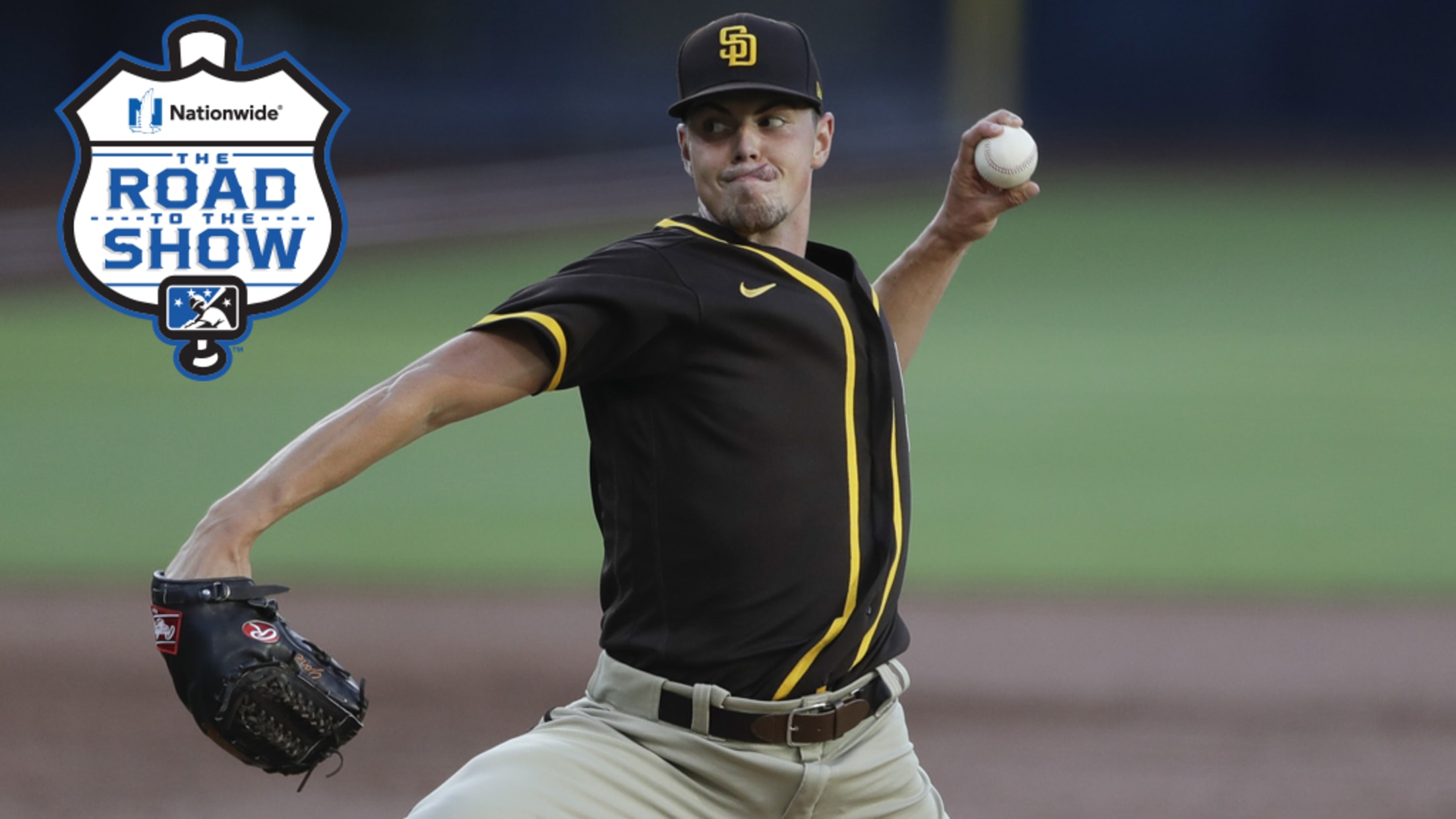 This is the sixth and final entry in a six-part Toolshed series that uses FanGraphs' Steamer 600 projections to look at how prospects would fare over a full Major League season in 2021. The system bases its forecast on 600 plate appearances for position players, 450 plate appearances for catchers,
Doyle emerging for Rockies despite downtime
No. 13 Colorado prospect impresses at fall instructional camp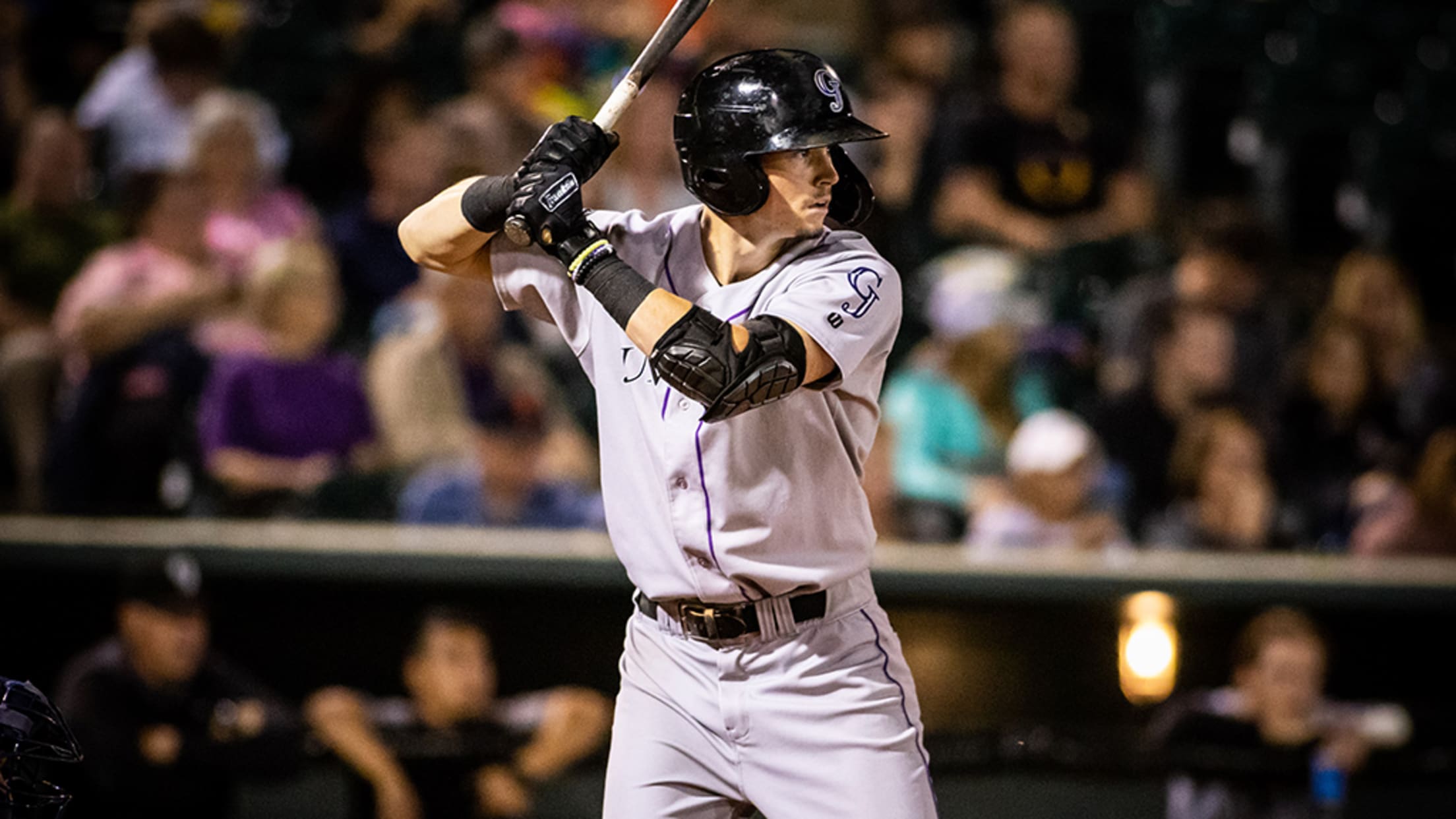 When Brenton Doyle hit the field for instructional camp with his fellow Rockies prospects, he knew the layoff from competitive action that lasted from spring to early fall amounted to the longest time away from baseball he could remember. Getting into the batter's box against a pitcher intent on getting
State of the System: Colorado Rockies
Vilade, Rolison working to be part of the future at Coors Field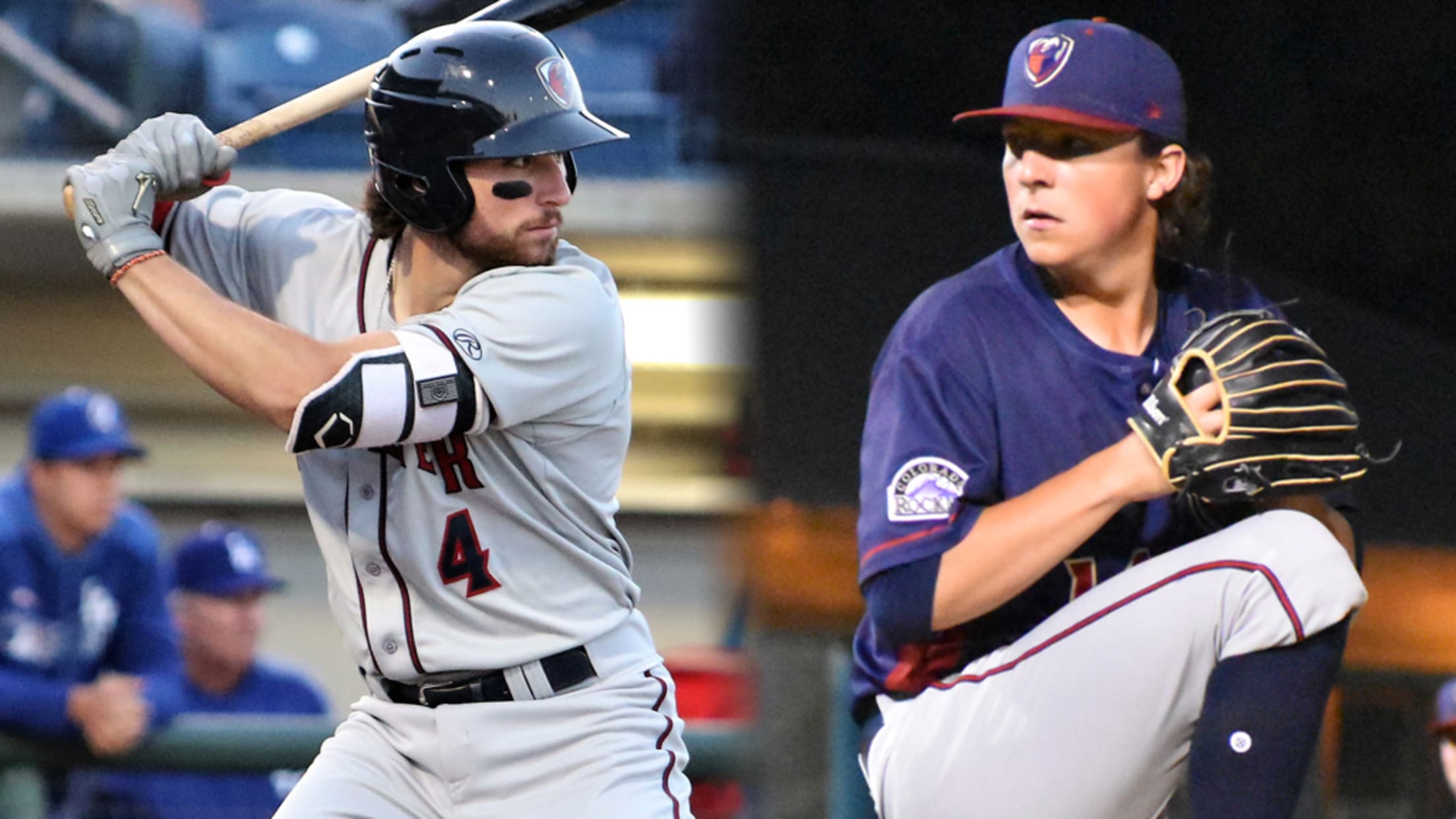 Starting in October and running through the end of the year, MiLB.com's State of the System series will evaluate the strengths and weaknesses of each Major League organization, highlights prospects who've made the biggest strides in 2020 and offers a peek at 2021.
Hilliard notches four hits for Rockies
Colorado's No. 12 prospect busts slump with triple, three singles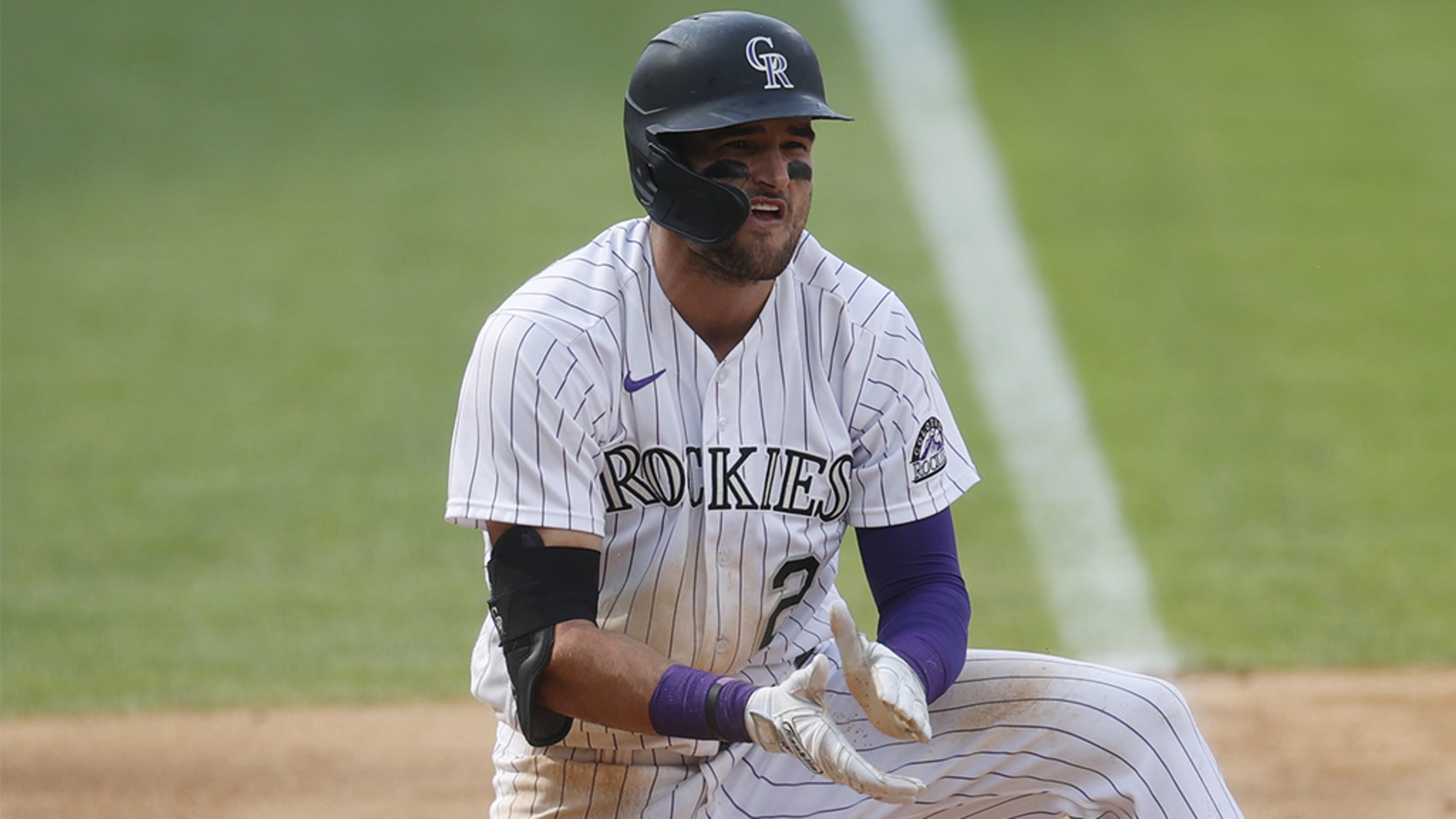 Often times, the simplest ideas are the most effective. Sam Hilliard came into Thursday's game mired in a deep slump and with a plan to merely get the bat to the ball and put it in play. Basic as it may have been, that strategy resulted in his best game
Rockies recall Rodgers for 2020 debut
Shoulder injury cut last season short for Colorado's top prospect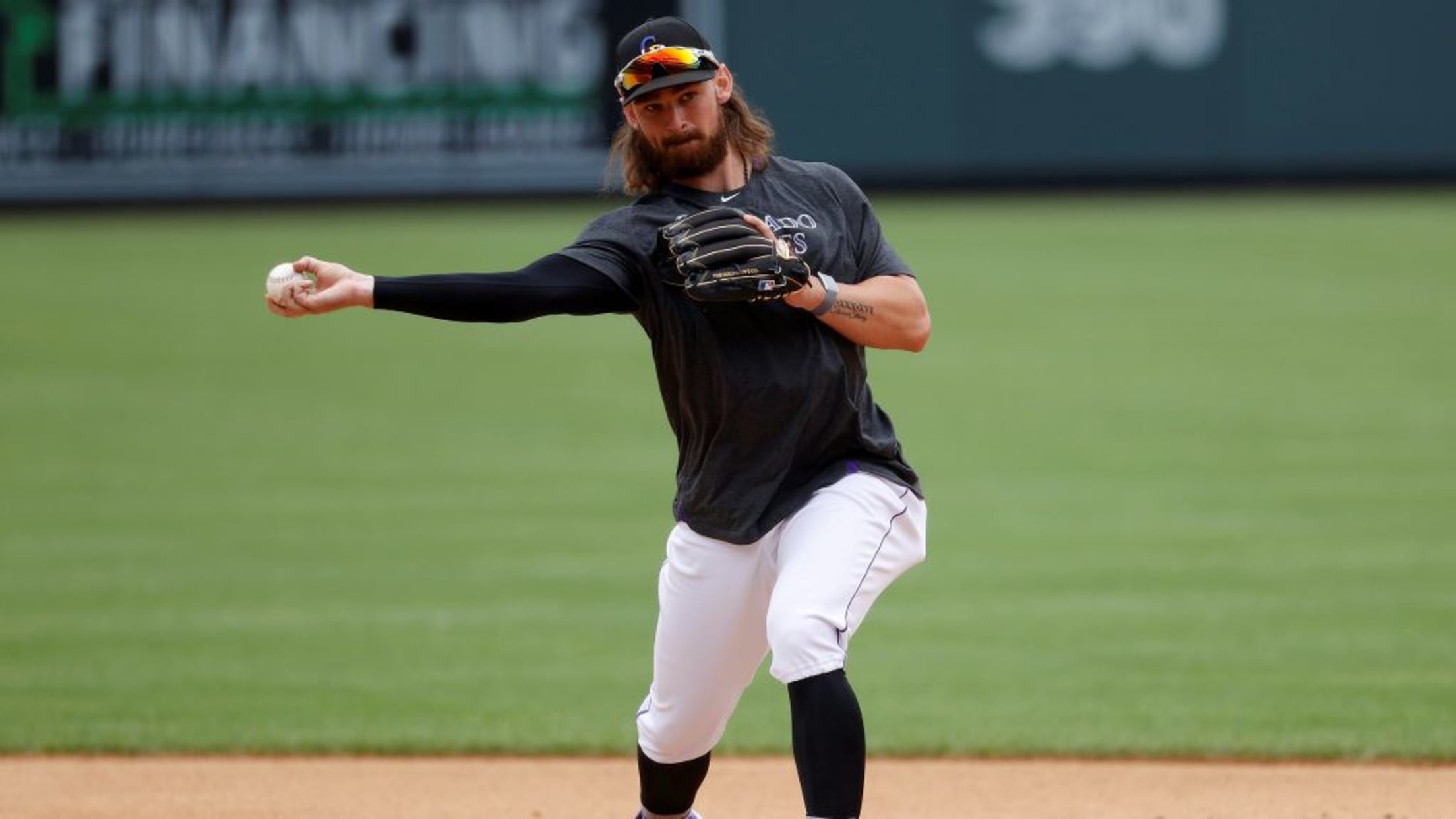 Brendan Rodgers is finally headed back to the big leagues.
Rockies' Castellani unhittable in debut
No. 18 prospect retires first 12 batters against Mariners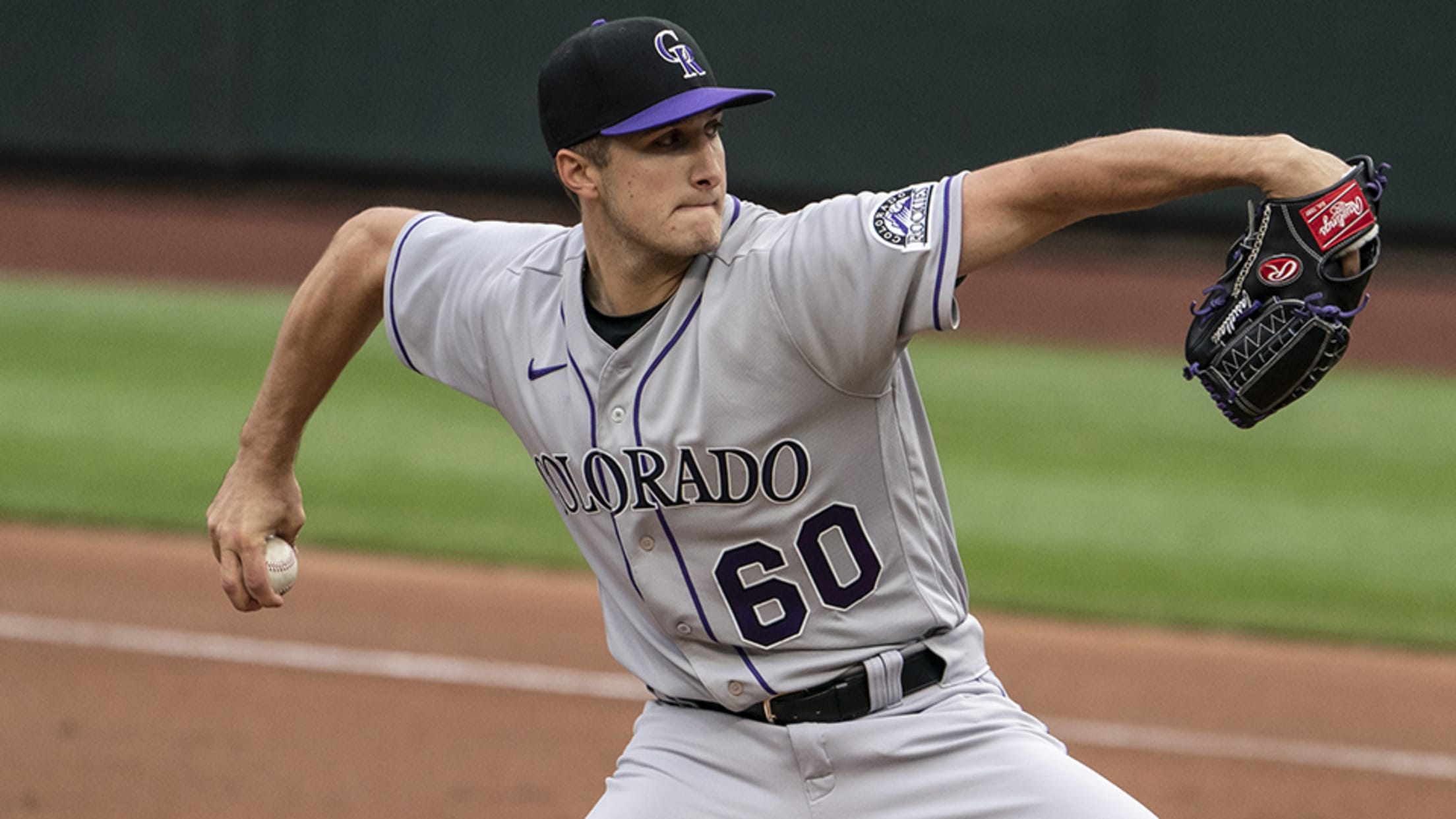 In the 28-year history of the Colorado Rockies, 324 people have pitched for the franchise. Only one had done what Ryan Castellani did Saturday. The Rockies' No. 18 prospect retired the first 12 batters he faced in his Major League debut against Seattle at T-Mobile Park, setting the tone for
Cream of the crop opening 2020 in the Majors
Best Minors has to offer ready to take their shots in the bigs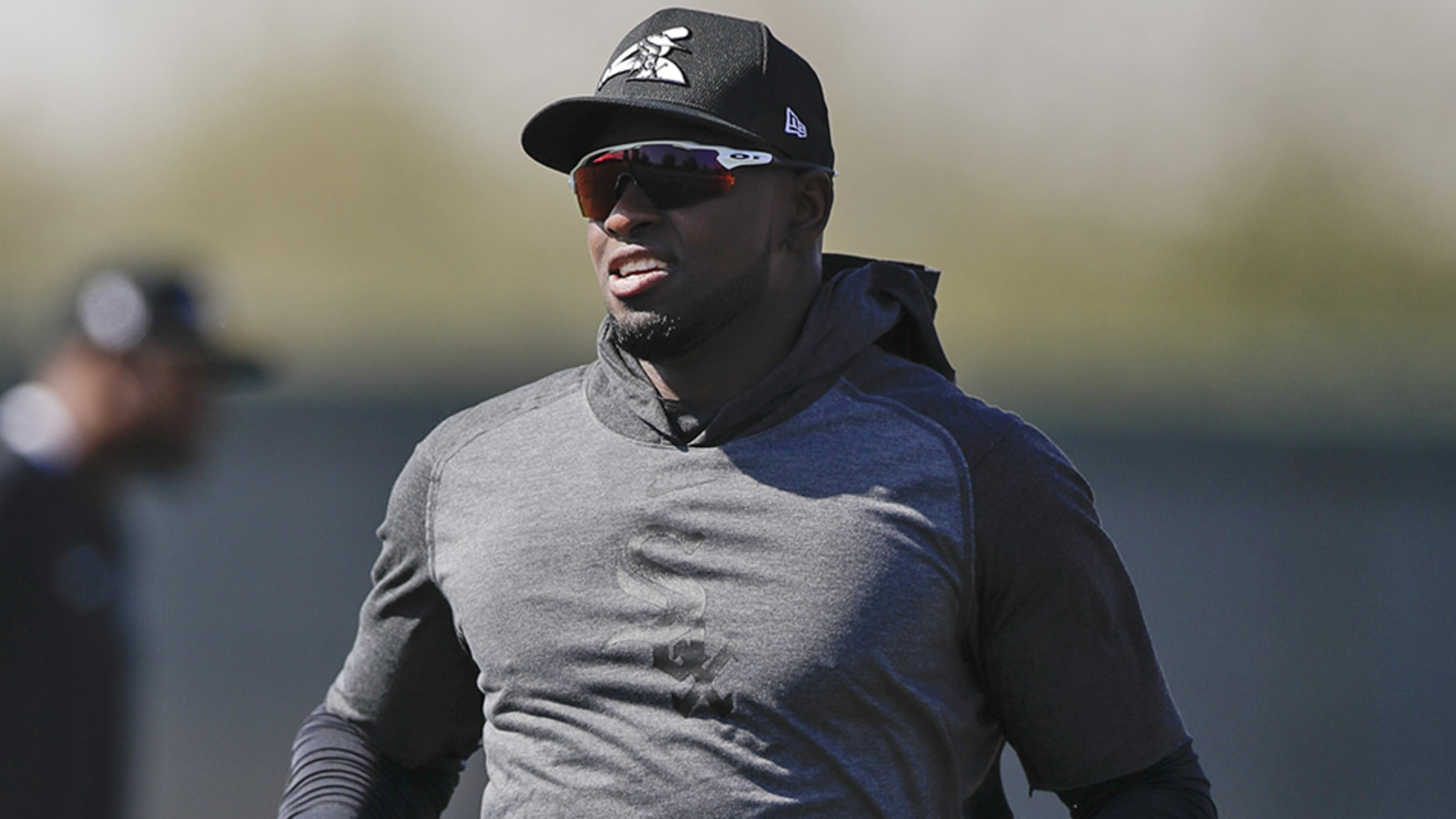 The kids are all grown up. Some of the best and brightest prospects baseball has to offer have found their way onto Major League rosters for the opening of the 2020 season. In a sport in which players are conditioned to pace themselves for a six-month marathon, the 60-game schedule
Prospects in the Rockies' player pool
Infielder Rodgers leads group of Colorado reinforcements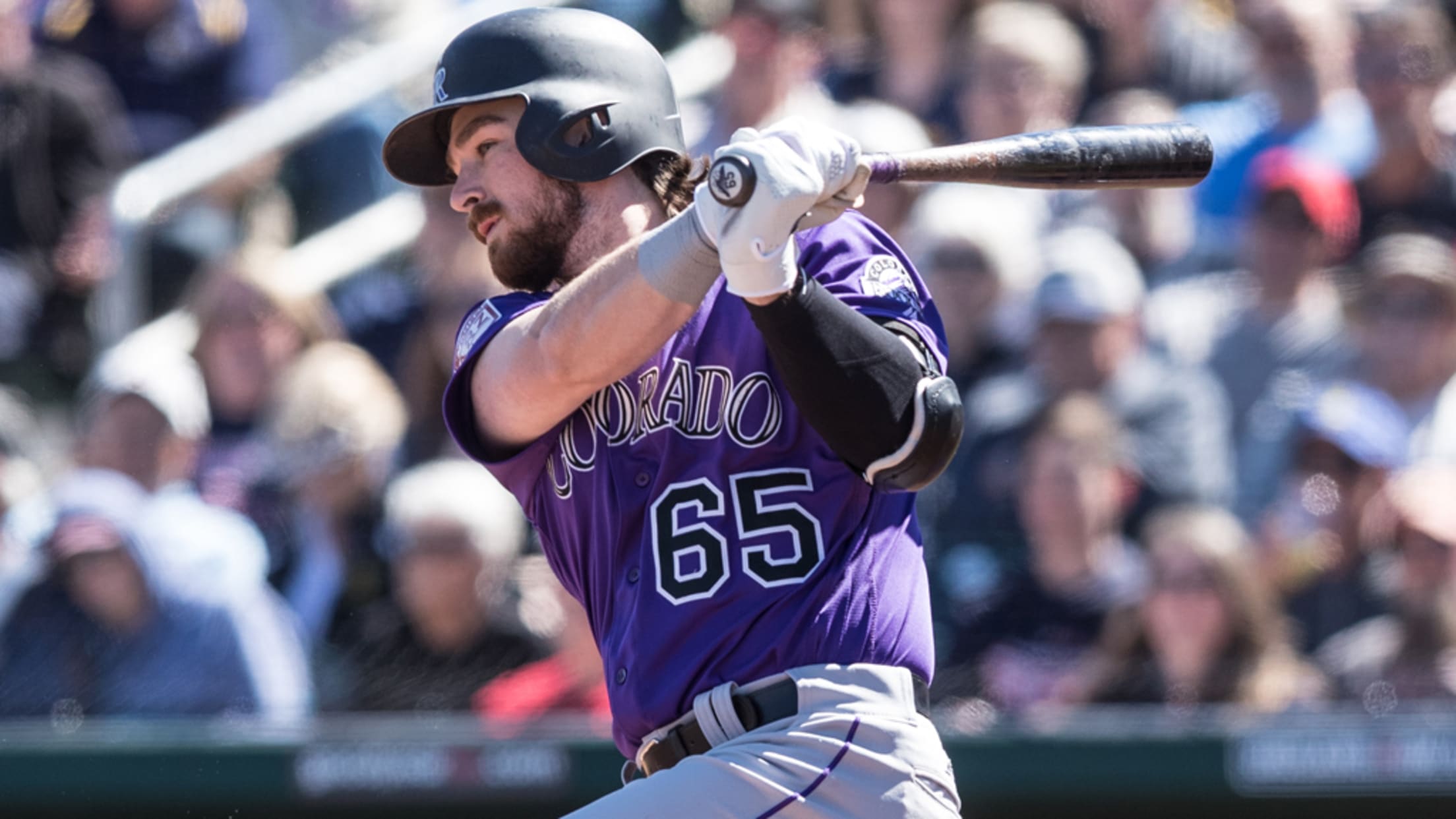 As part of the new rules for the 2020 Major League season, each of the 30 organizations will maintain a 60-man player pool for the duration of the campaign. Some members of the player pool will feature on the active Major League roster while others will work out at an
Minor Leaguers open up about big league dads
Prospects share stories about favorite times with famous fathers
To commemorate Father's Day, MiLB.com asked Minor Leaguers whose dads played in the big leagues to share their favorite stories, memories and advice. Some reminisced about childhood, while others recalled moments in their own baseball careers. Some are even dads themselves. All had one thing in common: they consider their
Goudeau poised for more success with Rockies
After career season, No. 26 prospect ready to take next steps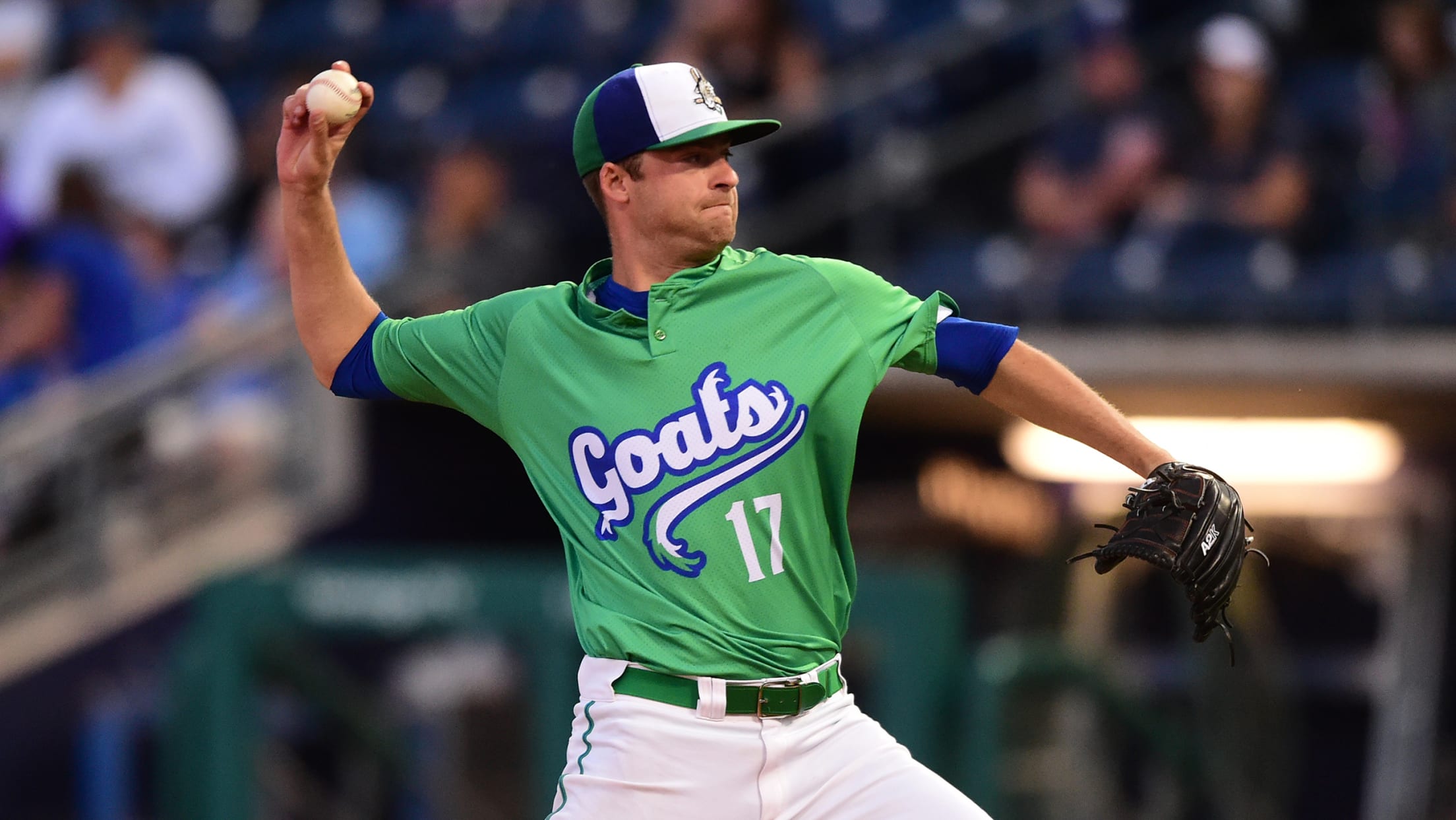 Ashton Goudeau headed into the 2019 season and admittedly was looking -- and able -- to reset. After all, he had been traded the previous spring from the Royals to the Mariners, then became a free agent after the season concluded. Joining the Rockies as Minor League free agent, it
Ready and waiting: Brendan Rodgers
Top Rockies prospect walks long road back from shoulder injury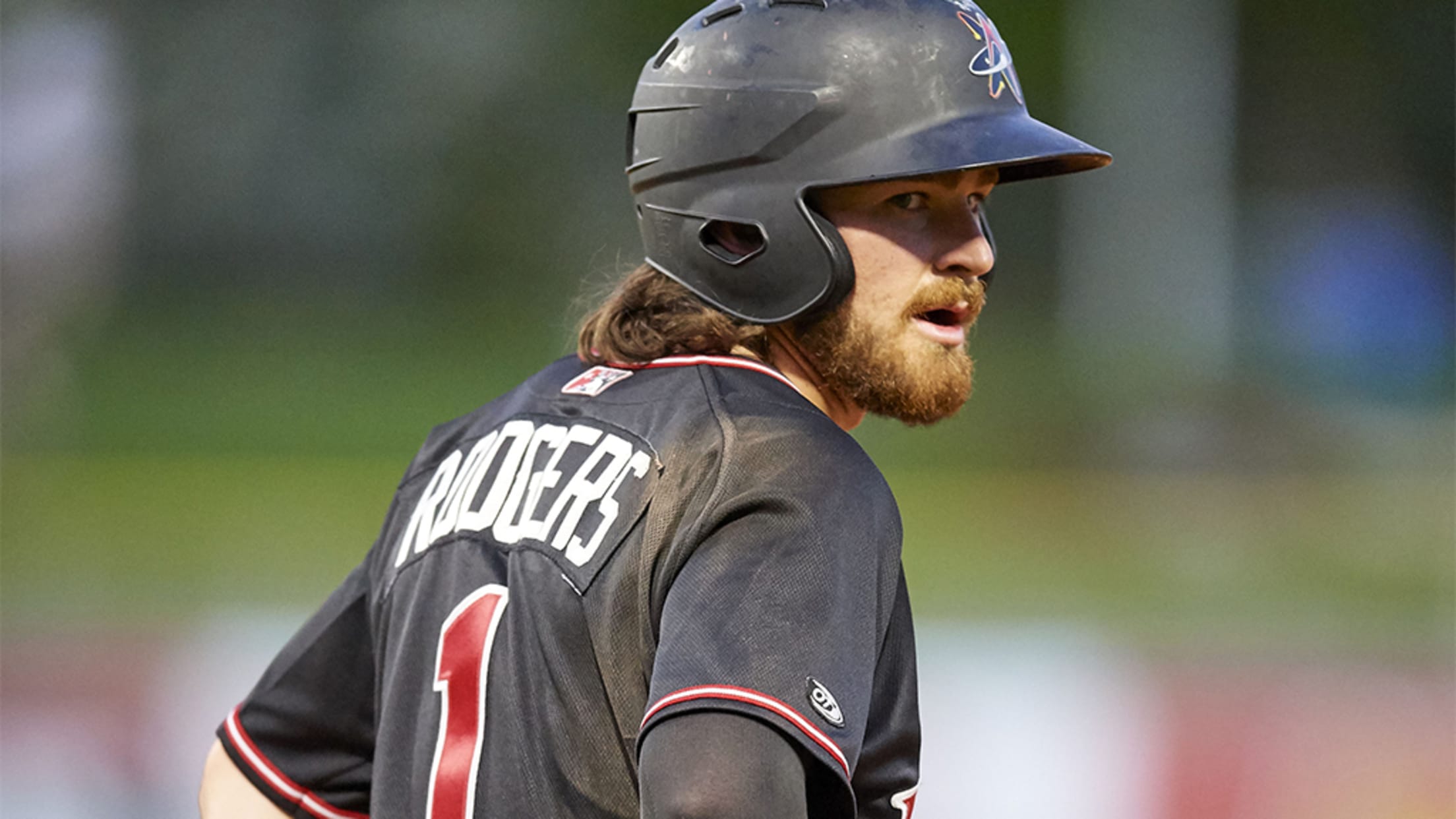 Players at all levels of the Minor Leagues missed significant playing time in 2019 due to injury only to have their return interrupted by the global pandemic. Each week, MiLB.com checks in on an elite prospect's road back from injury. First up is Colorado Rockies infielder Brendan Rodgers. A little
Not just passing through: Tourists endure
Asheville's unique nickname dates back more than a century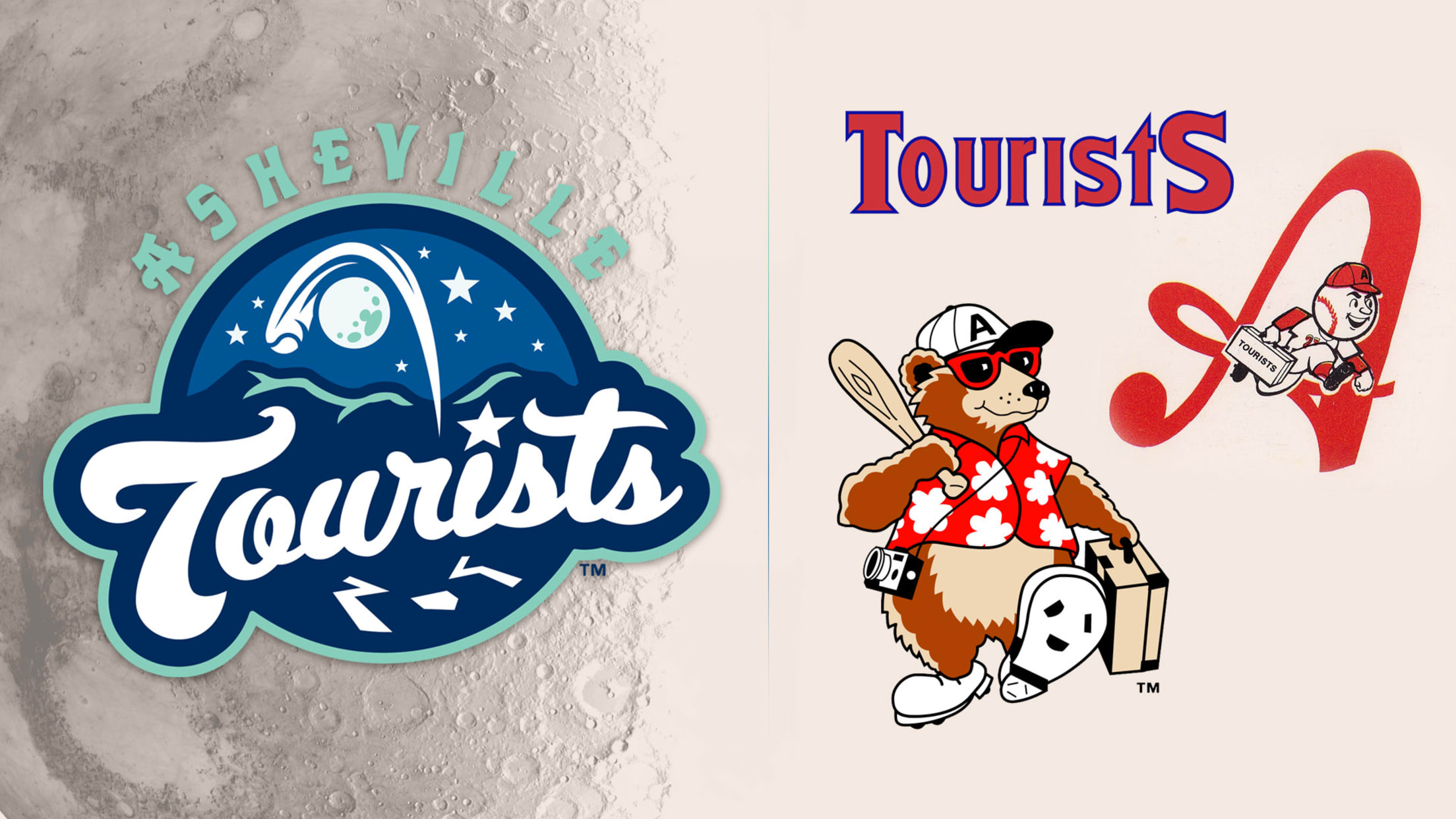 With so much focus year after year on the newest and wildest rebranding projects in Minor League Baseball, MiLB.com takes a look at the flip side. This spring and summer, we will be profiling teams with some of the longest continually used nicknames in each league. Next up: the South
PCL witnesses ties for first time in 20 years
New Orleans, Fresno draws mark league's first deadlocks since 1996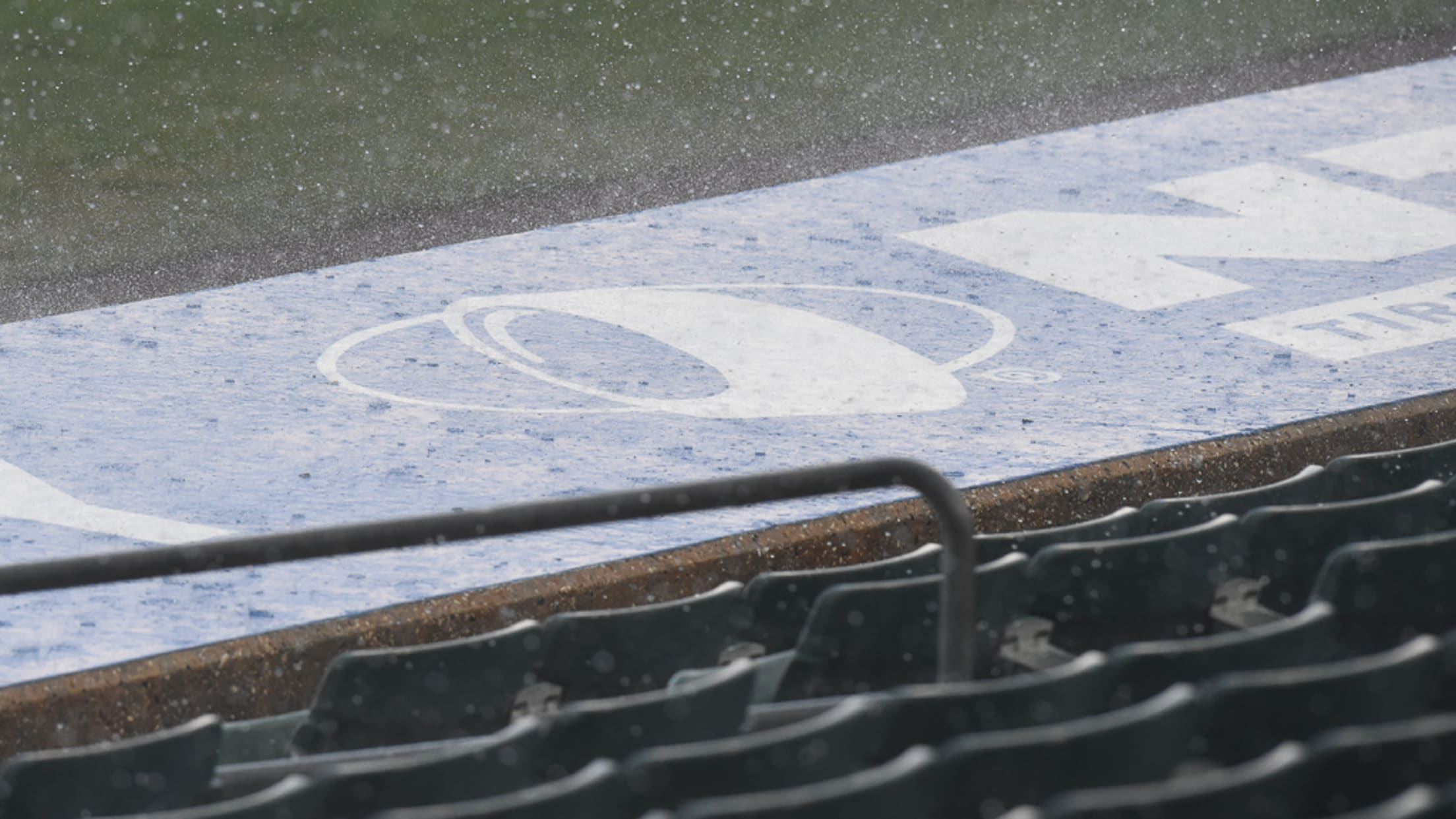 It had been 20 years since there was a tie in the Pacific Coast League. Within a span of 80 minutes Monday, there were two. Around 4:15 p.m. ET, the Tacoma Rainiers and New Orleans Zephyrs halted play for good after five-plus innings due to rain, and the game ended
Meyer's blast etched in Minor League lore
Denver Zephyrs slugger homered into Mile High's second deck in '87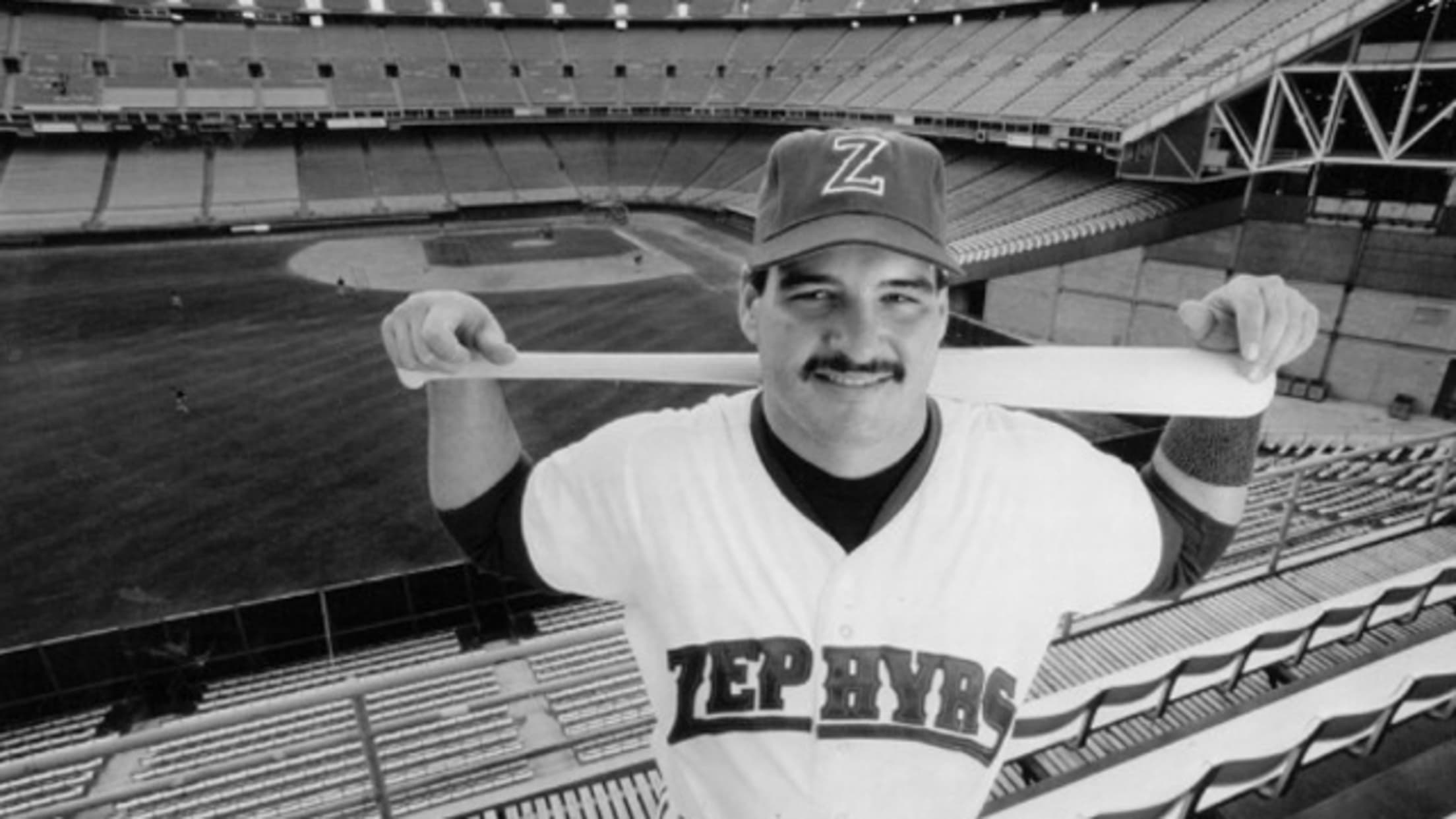 This is a story about a chair. Actually, this is a story about two chairs, both of which occupy a place in history and one of which has been lost to it. On a late spring night in the largest Minor League stadium in the nation, a man bashed a