2021 MiLB playoffs preview: High-A
Luciano, Eugene travel to Spokane; Hot Rods face 'Hoppers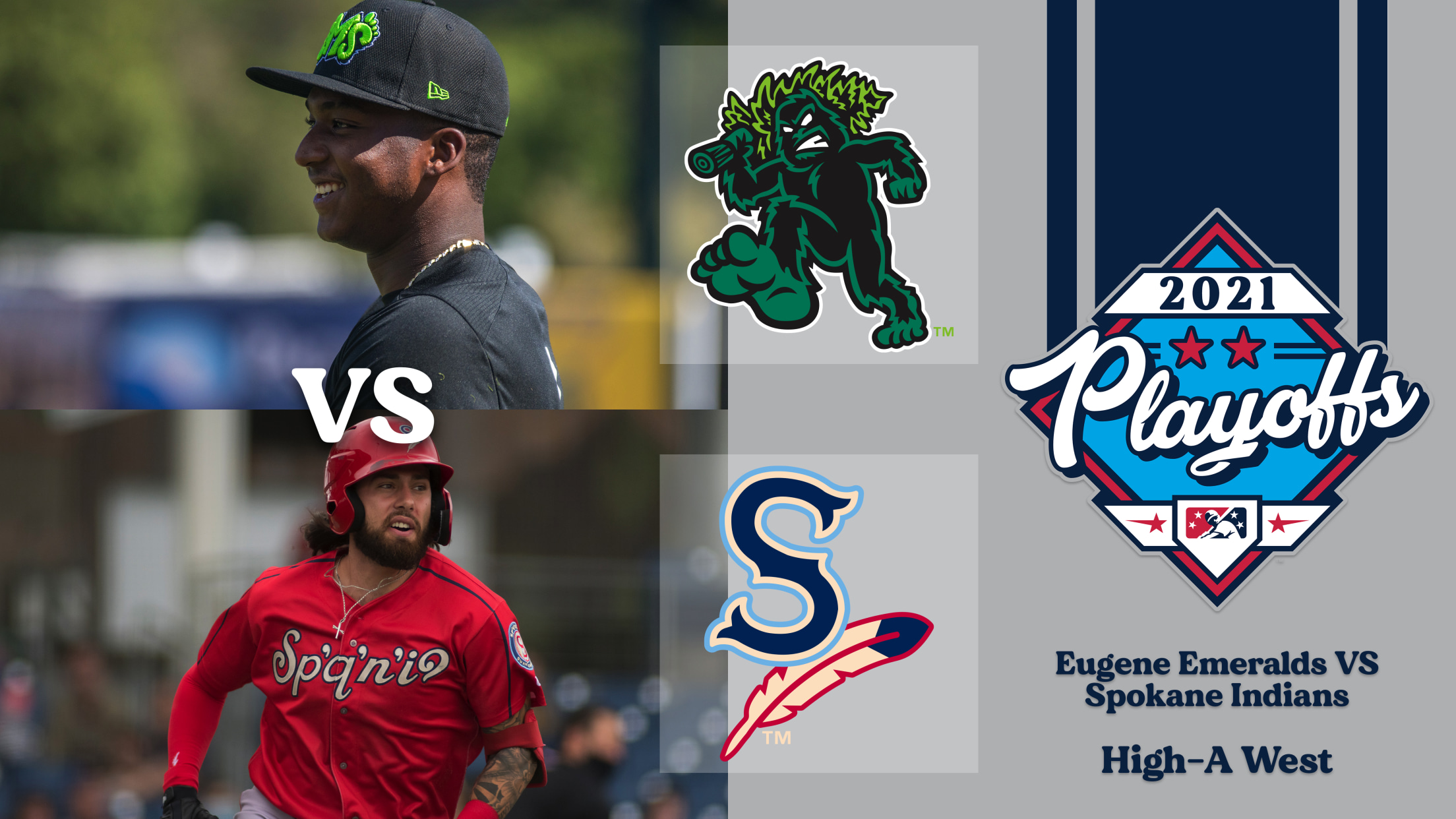 Following the lost season in 2020 and the sweeping changes made throughout Minor League Baseball, representatives from each of the three High-A leagues will go straight to the Finals to decide its 2021 champion with best-of-5 series, starting Tuesday. This is a departure from past procedures, when each of the
2021 MiLB playoffs preview: Low-A
Dominguez, Tampa host Bradenton; Veen, Fresno travel to San Jose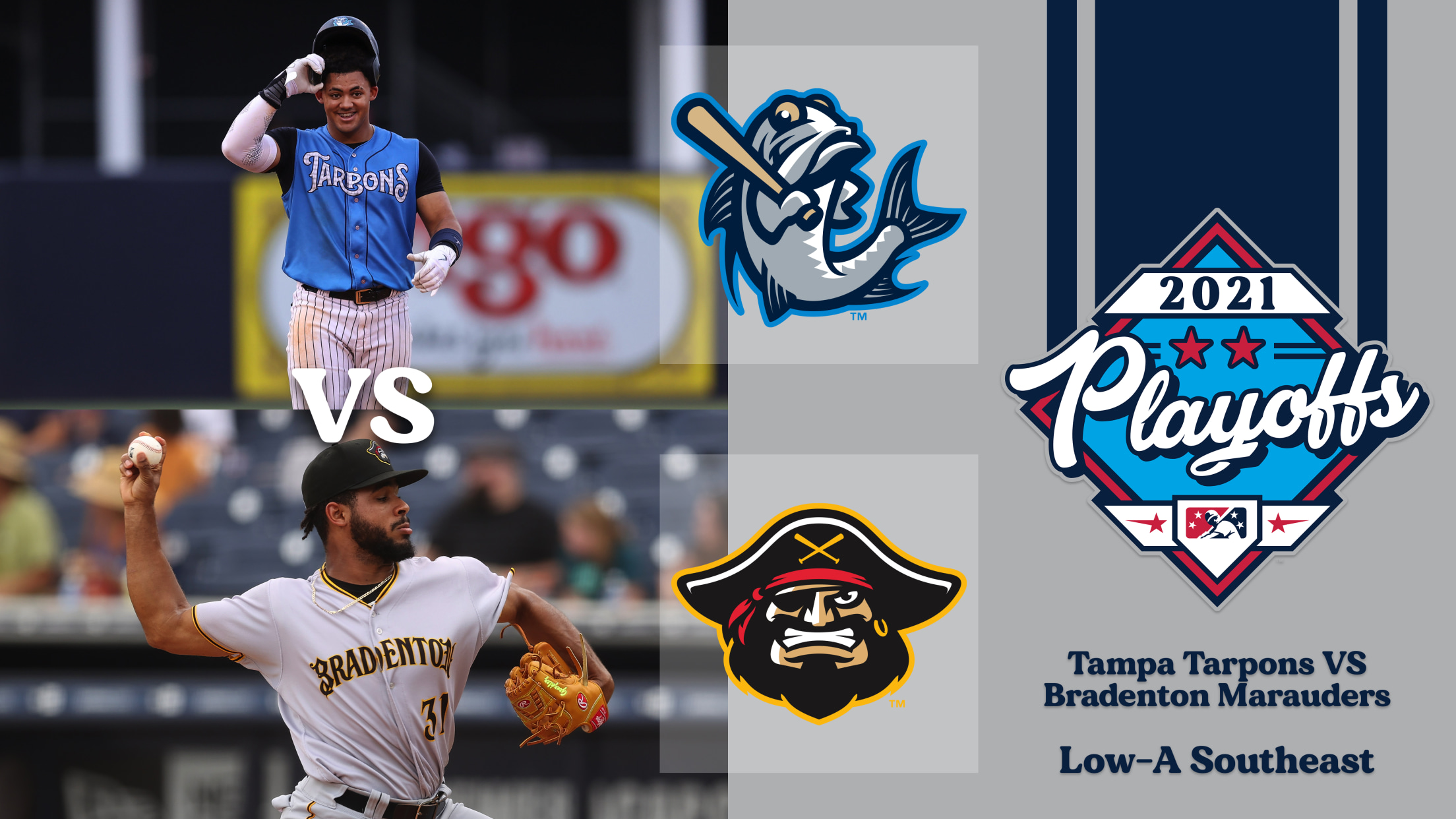 Minor League Baseball! After the 2020 Minor League season was canceled due to COVID-19, baseball returned to the Minors in 2021, albeit under a different structure. Low-A went from two leagues (Midwest and South Atlantic) to three (East, Southeast, West), and the representatives from each will go straight to the
Quinn Priester and Roansy Contreras to Represent Pirates Organization at All-Star Futures Game
Selections mark first time Bucs will have two pitchers in Futures Game since 2012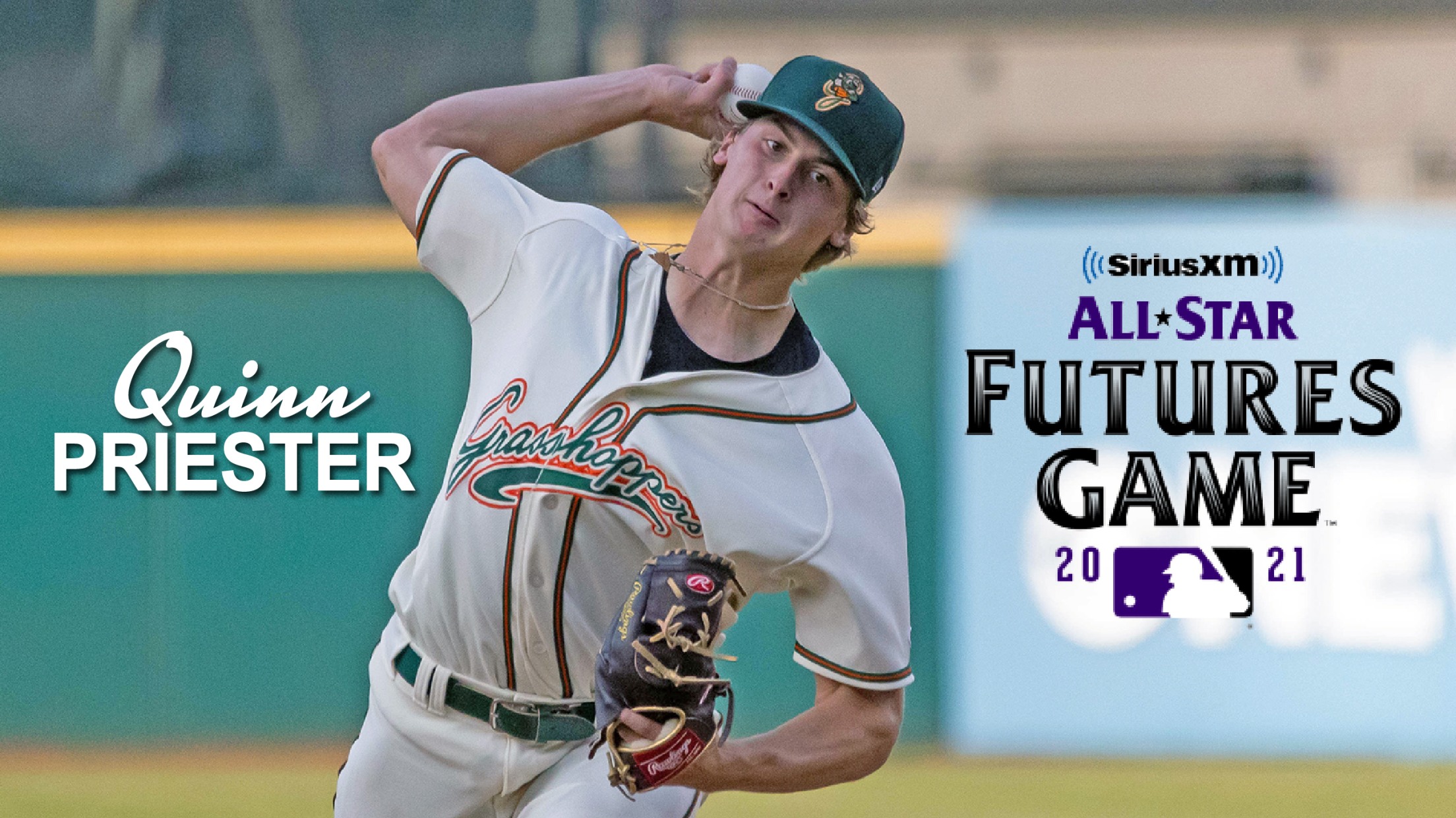 Pittsburgh Pirates pitchers Roansy Contreras and Quinn Priester have been named to the National League roster for the All-Star Futures Game. The announcement was made today by Major League Baseball. The game will take place on July 11 at Coors Field in Denver as part of All-Star Sunday. The 21-year-old
Scouting report: Pirates' Nick Gonzales
Pittsburgh's top 2020 Draft pick already surging in MiLB debut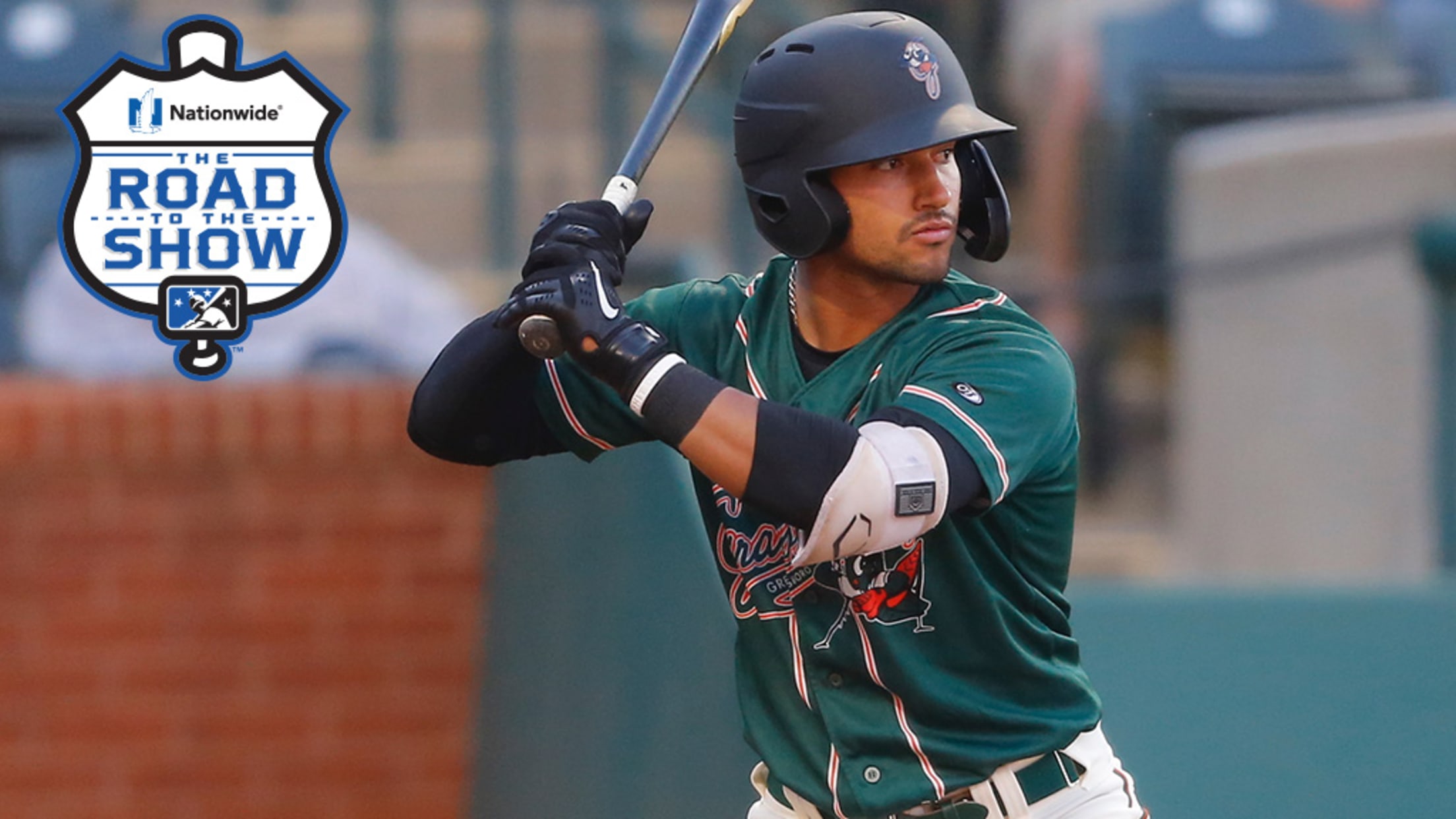 MiLB.com's Scouting Report series spotlights players who are just starting their professional careers, focusing on what the experts are projecting for these young phenoms. Here's a look at second-ranked Pirates prospect Nick Gonzales. For more player journeys on The Road to The Show, click here.
The Road to The Show™: Oneil Cruz
Pirates slugger standing tall on his journey to the Majors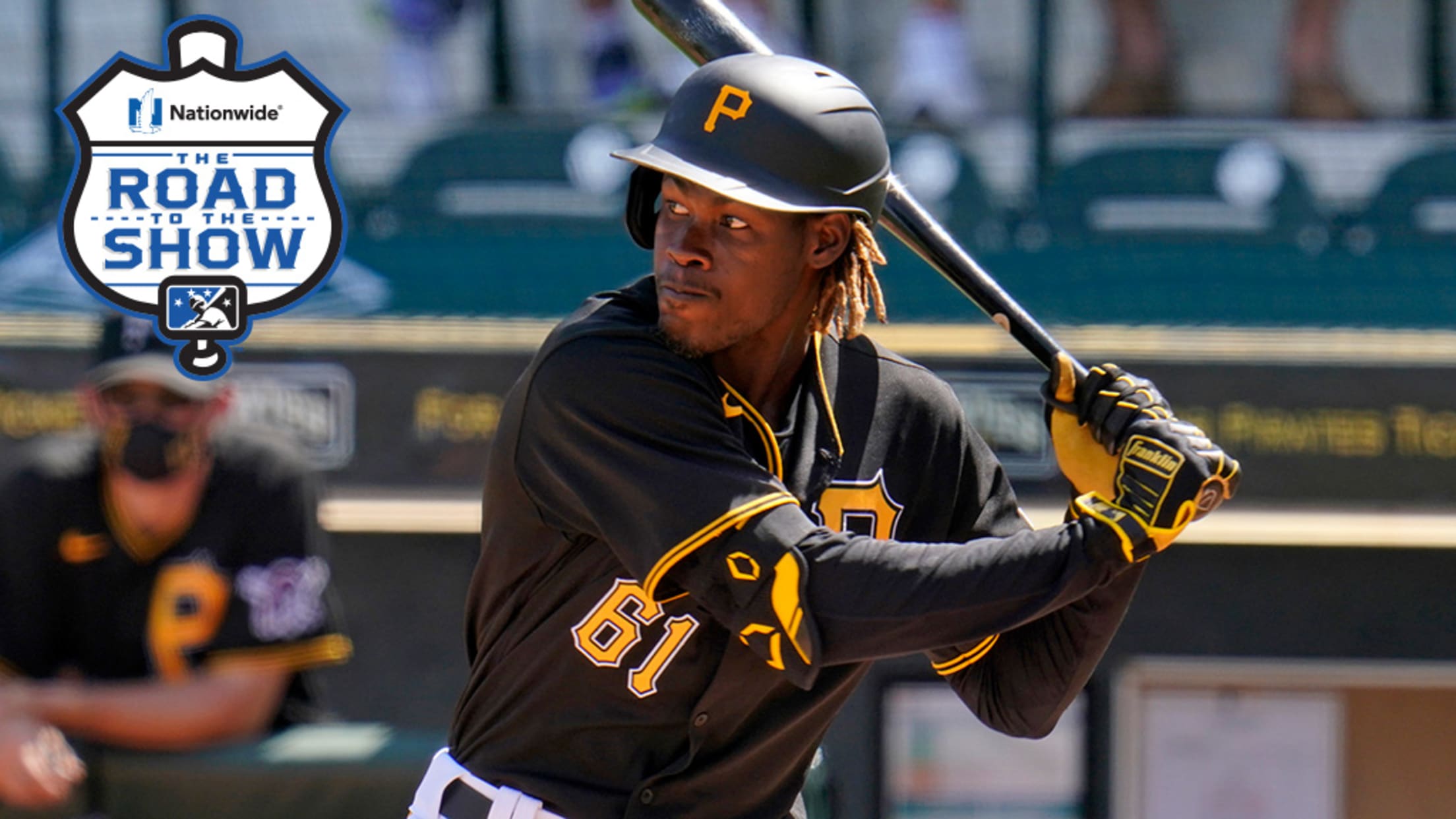 Each week, MiLB.com profiles an elite prospect by chronicling the steps he's taken to reach the brink of realizing his Major League dream. Here's a look at Pittsburgh Pirates prospect Oneil Cruz. For more player journeys on The Road to The Show click here. The Pirates look forward to the
2021 Prospect Projections: NL Central rookies
Pirates' Hayes should factor into awards race in second season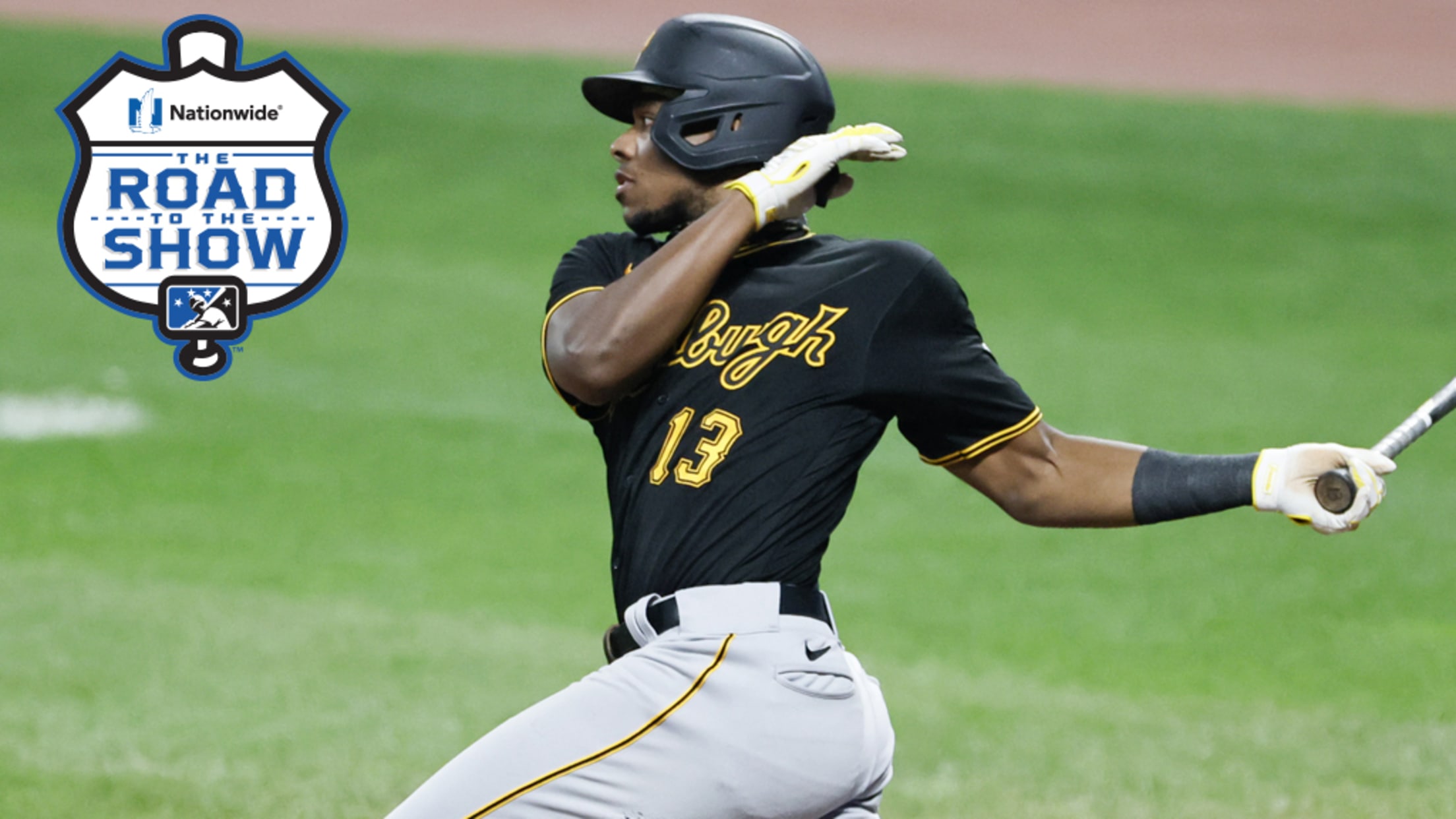 This is the fourth in a six-part Toolshed series that uses FanGraphs' Steamer 600 projections to look at how prospects would fare over a full Major League season in 2021. The system bases its forecast on 600 plate appearances for position players, 450 plate appearances for catchers, 200 innings for
Pirates invite Gonzales, Priester to MLB camp
Fellow Top-100 prospects lead list of Bucs heading to Bradenton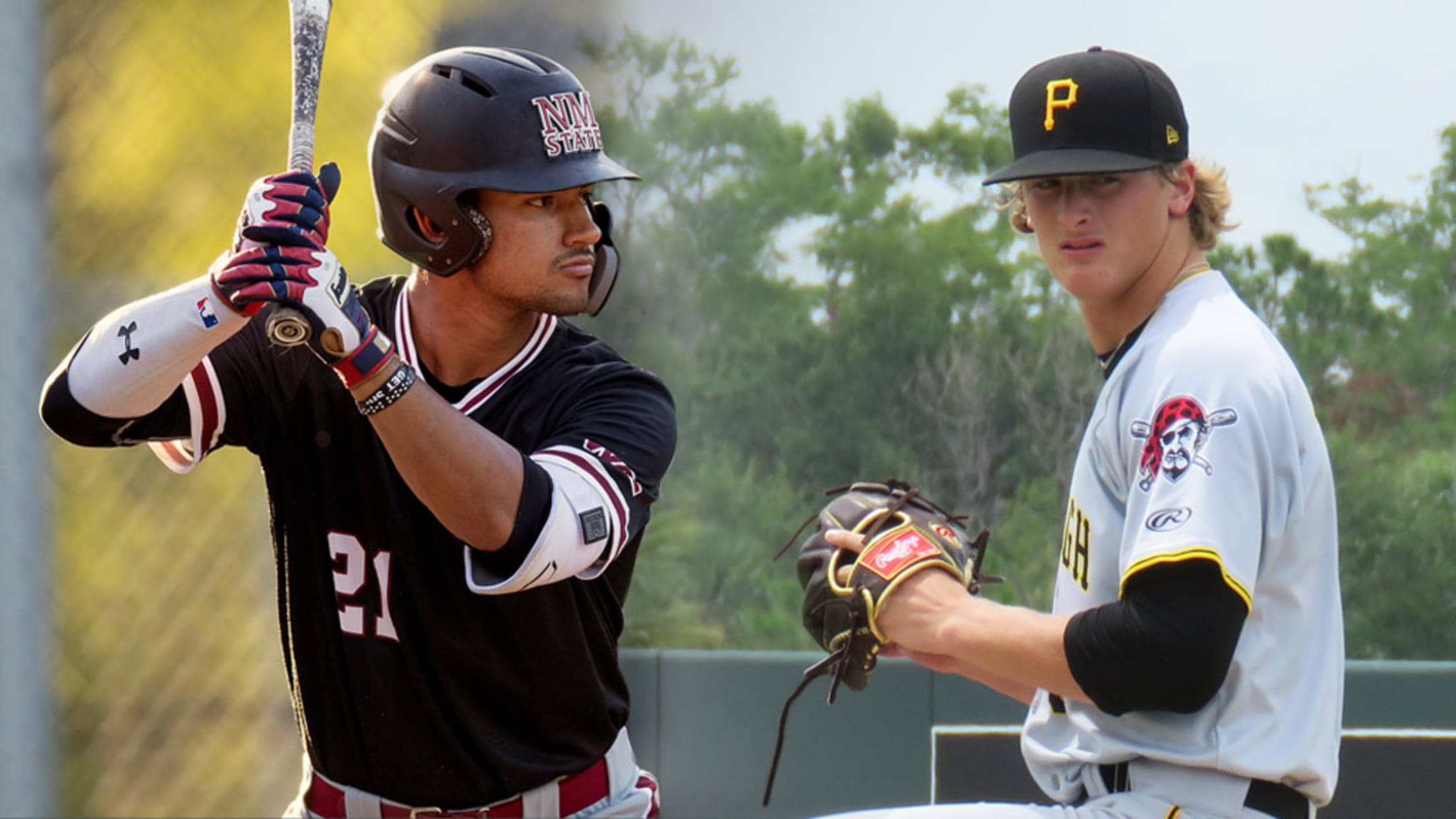 The Pirates have set every button to rebuild mode. This spring, they will get a closer look at the young stars that could form a foundation of their next contender. Pittsburgh extended non-roster invitations to No. 43 overall prospect Nick Gonzales, No. 52 Quinn Priester and 24 other players to
Yajure tops Pirates' prospect package for Taillon
Yankees part with Contreras, Smith, Escotto to round out the deal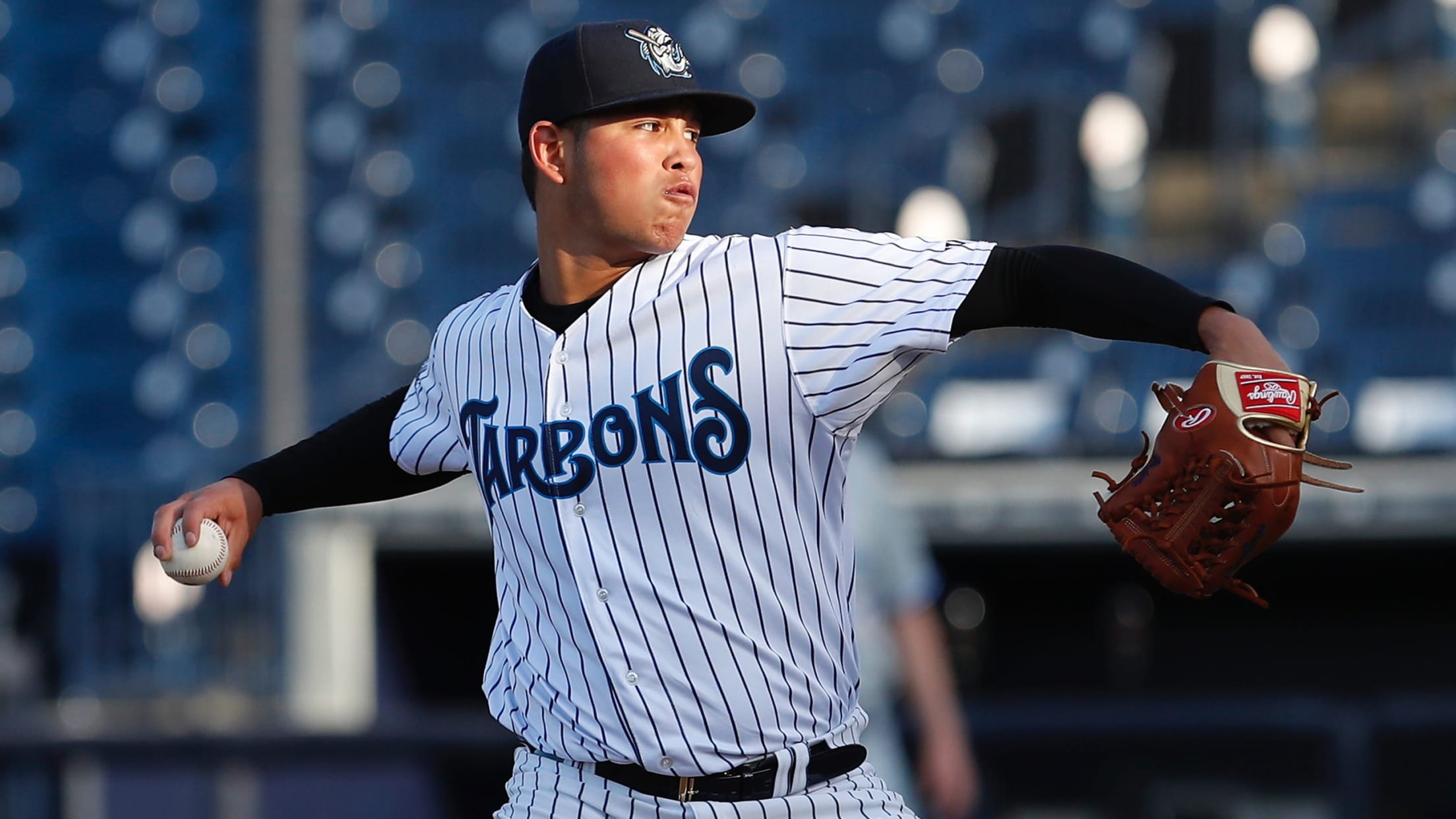 The Yankees dipped into their prospect depth to fortify their most glaring weakness at the top Sunday. New York shipped four prospects, three who were in the organization's top 30 -- No. 15 Miguel Yajure, No. 19 Roansy Contreras and No. 21 Canaan Smith -- as well as shortstop Maikol
Head headlines prospect package to Pirates
Cruz, Bednar, Fellows, Rodriguez sent in megadeal for Musgrove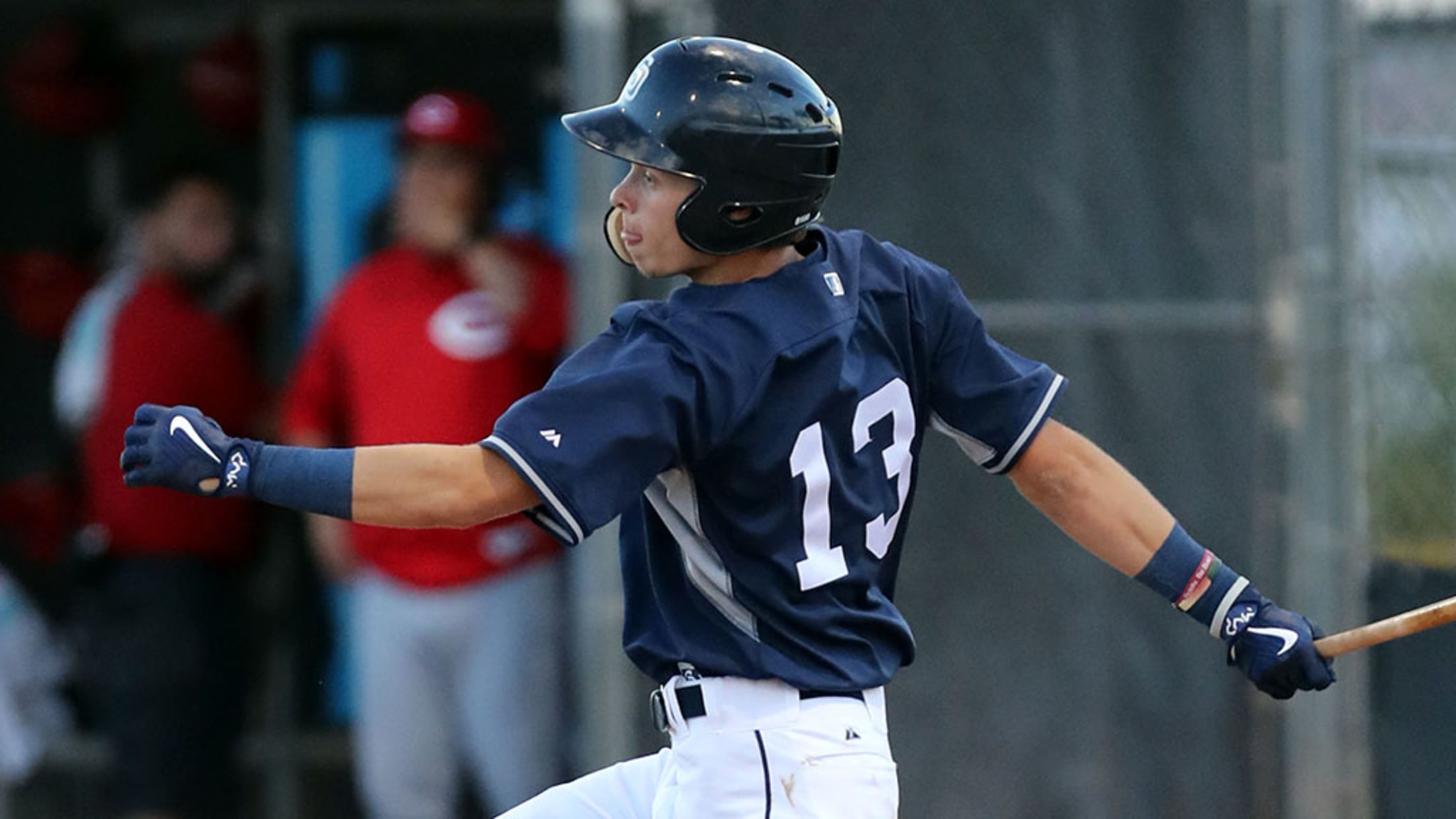 The Padres have flexed the strength of their farm system in recent weeks to acquire high-end Major League talent, and the organization went to the well again Monday to bolster its team at the top. San Diego sent four prospects to Pittsburgh -- headlined by the club's No. 7 prospect,
The Show Before the Show: Episode 291
Pirates' Crowe breaks down trade from Nats, 2020 MLB debut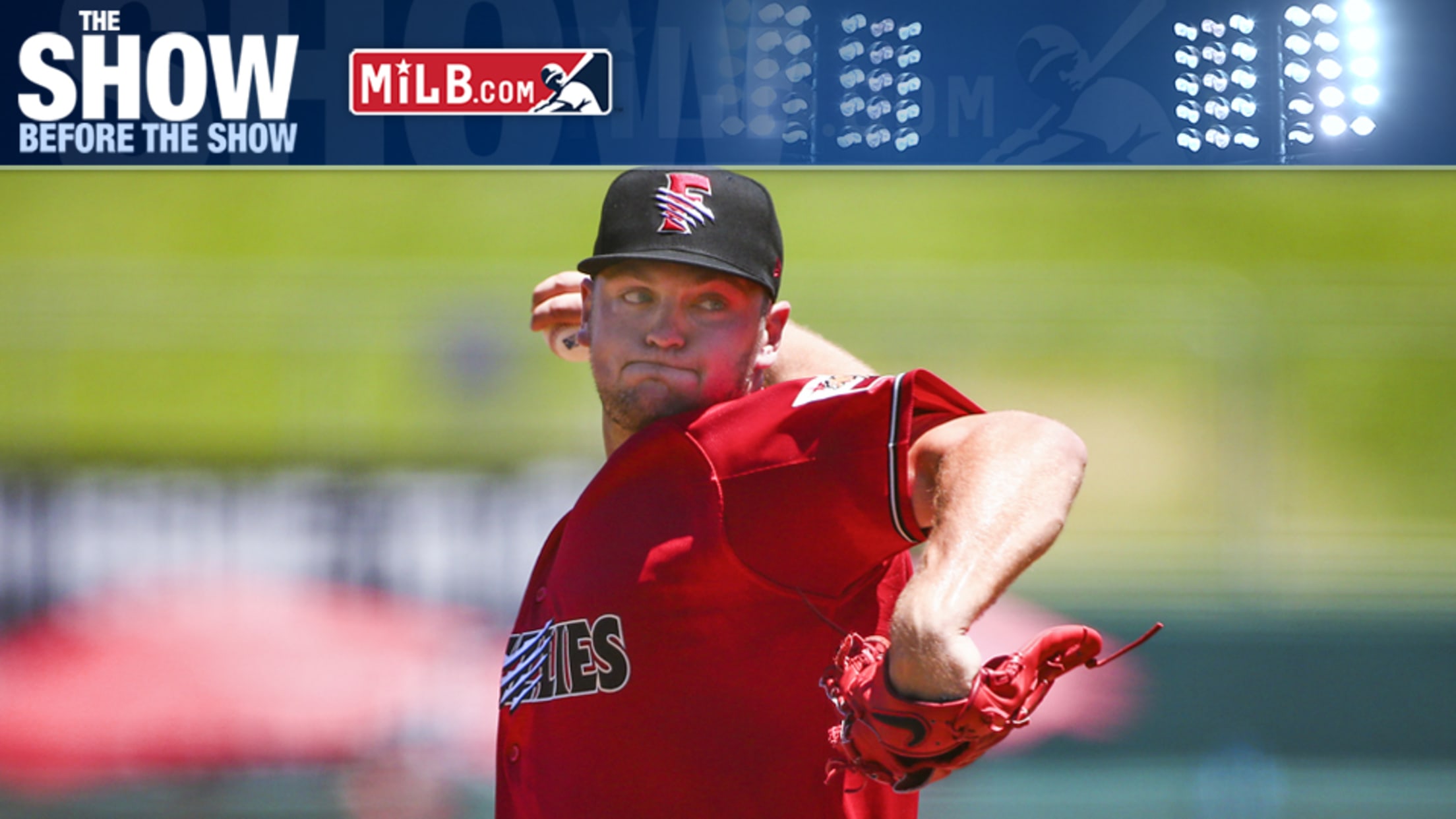 Check out the latest episode of The Show Before the Show, MiLB.com's official podcast. A segment rundown is listed below, in case you want to skip to a particular section. Like the podcast? Subscribe, rate and review "Minor League Baseball podcast" on iTunes. The podcast is also available via Spotify,
Crowe, Yean heading to Pirates in Bell deal
Two right-handers may brighten future for Pittsburgh rotation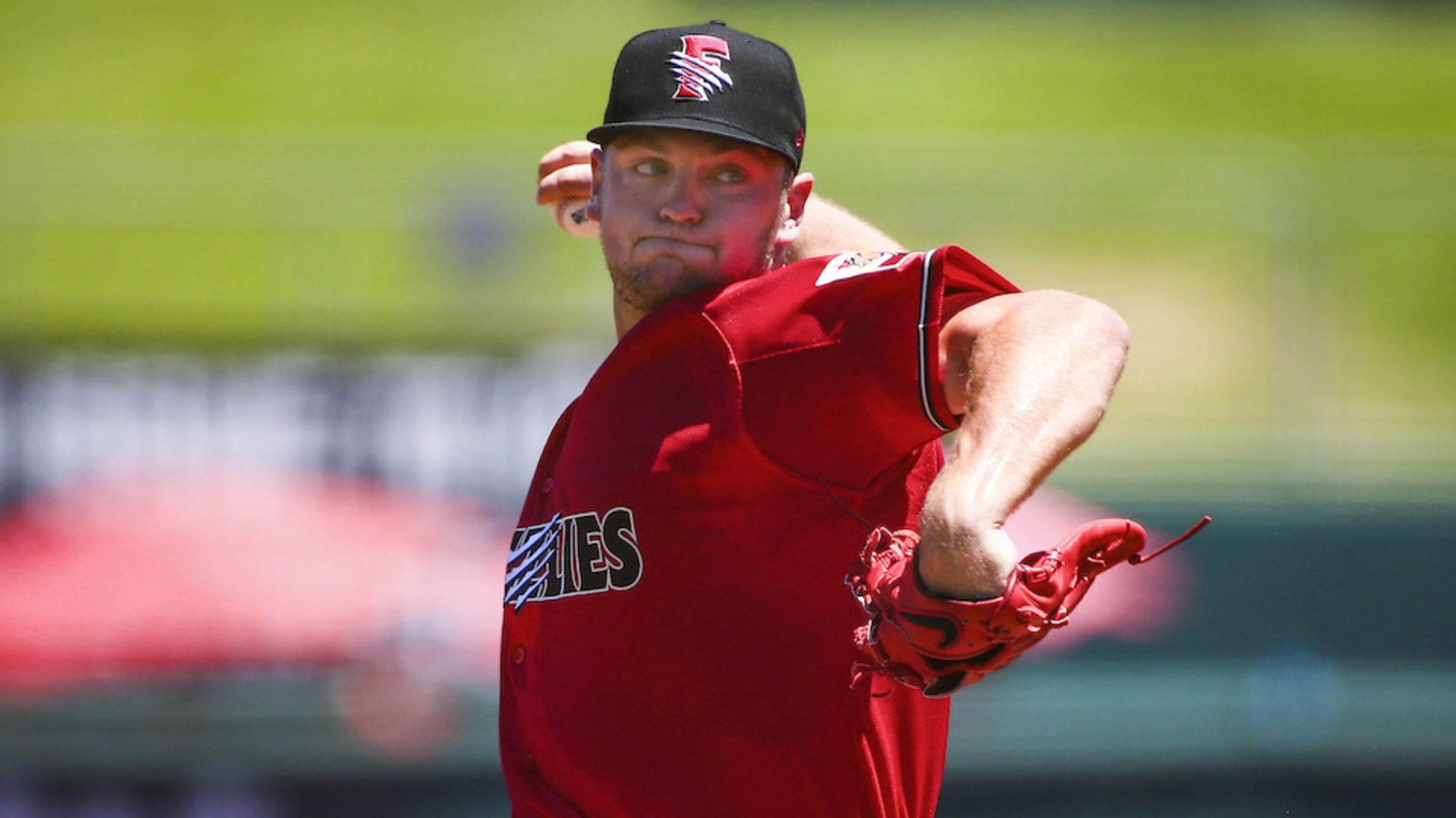 The Pittsburgh Pirates did a little late shopping on Christmas Eve and brought home a pair of talented pitching prospects. In sending All-Star first baseman Josh Bell to Washington, Pittsburgh acquired third-ranked Nationals prospect Wil Crowe and sixth-ranked Eddy Yean, according to an announcement by Pirates general manager Ben Cherington.
Toolshed: Pirates' Thomas primed for breakout
Raw right-hander's ascension will have to wait one more season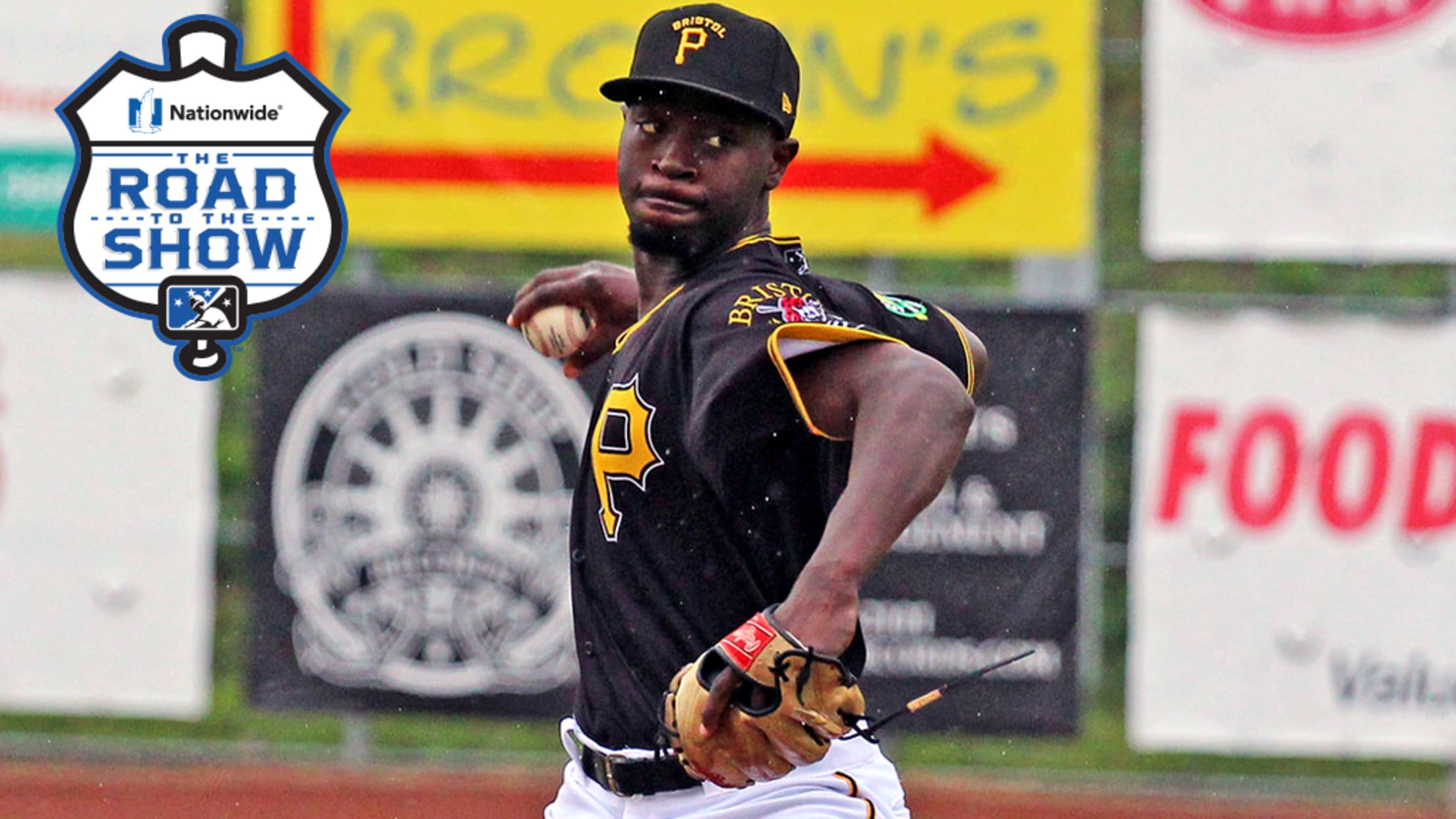 Tahnaj Thomas raised his hand, and that made all the difference. Back in late 2016, the Bahamas native was assigned, through a coach back home, to help a Chicago-area team of fellow teenagers in a tournament that took place in Jupiter, Florida. As the new kid, the shortstop wasn't getting
State of the System: Pittsburgh Pirates
Hayes, Gonzalez, Draft offer hope for future after dismal season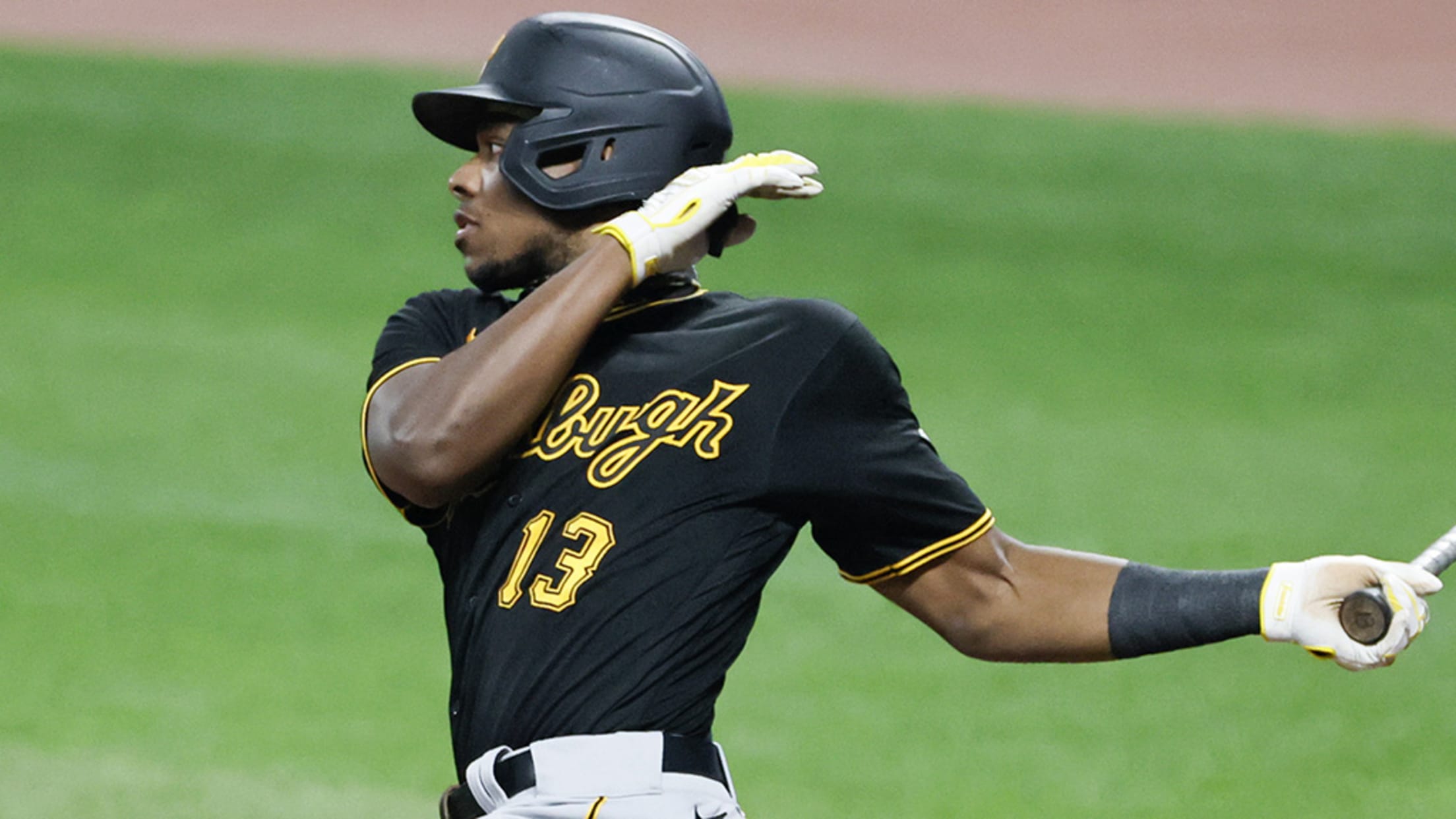 Starting in October and running through the end of the year, MiLB.com's State of the System series evaluates the strengths and weaknesses of each Major League organization, highlights prospects who've made the biggest strides in 2020 and offers a peek at 2021.
Bucs' Hayes delivers 5-for-5 performance
No. 38 overall prospect extends hitting streak to seven games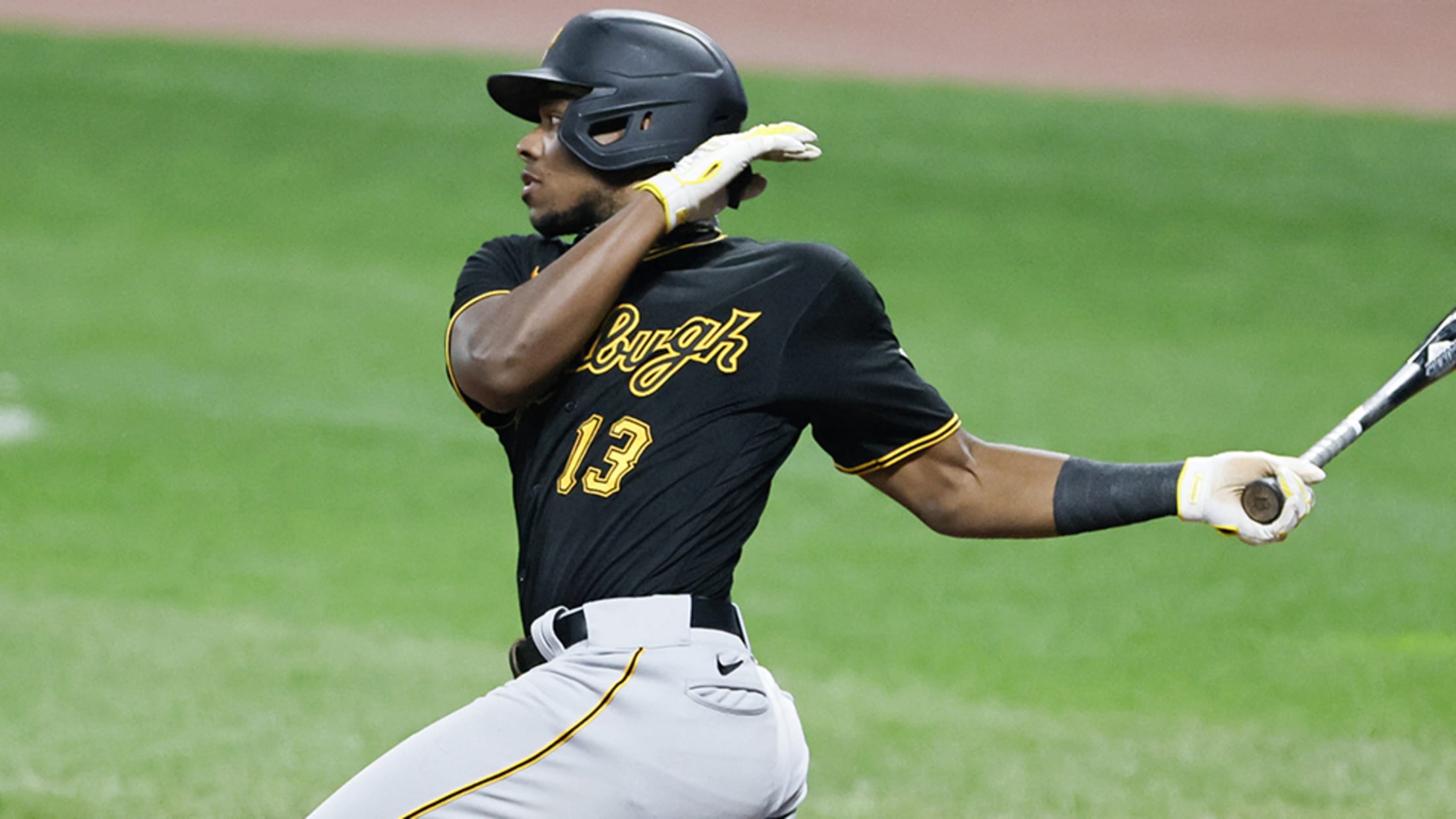 In less than a month since his first Major League callup, Ke'Bryan Hayes has emerged as a cornerstone of the rebuilding Pirates' future. And while the club is on the verge of a third consecutive last-place finish in the National League Central, its second-ranked prospect showed why he could be
Report: Pirates' Cruz involved in deadly crash
Shortstop 'cooperating fully' with authorities in Dominican Republic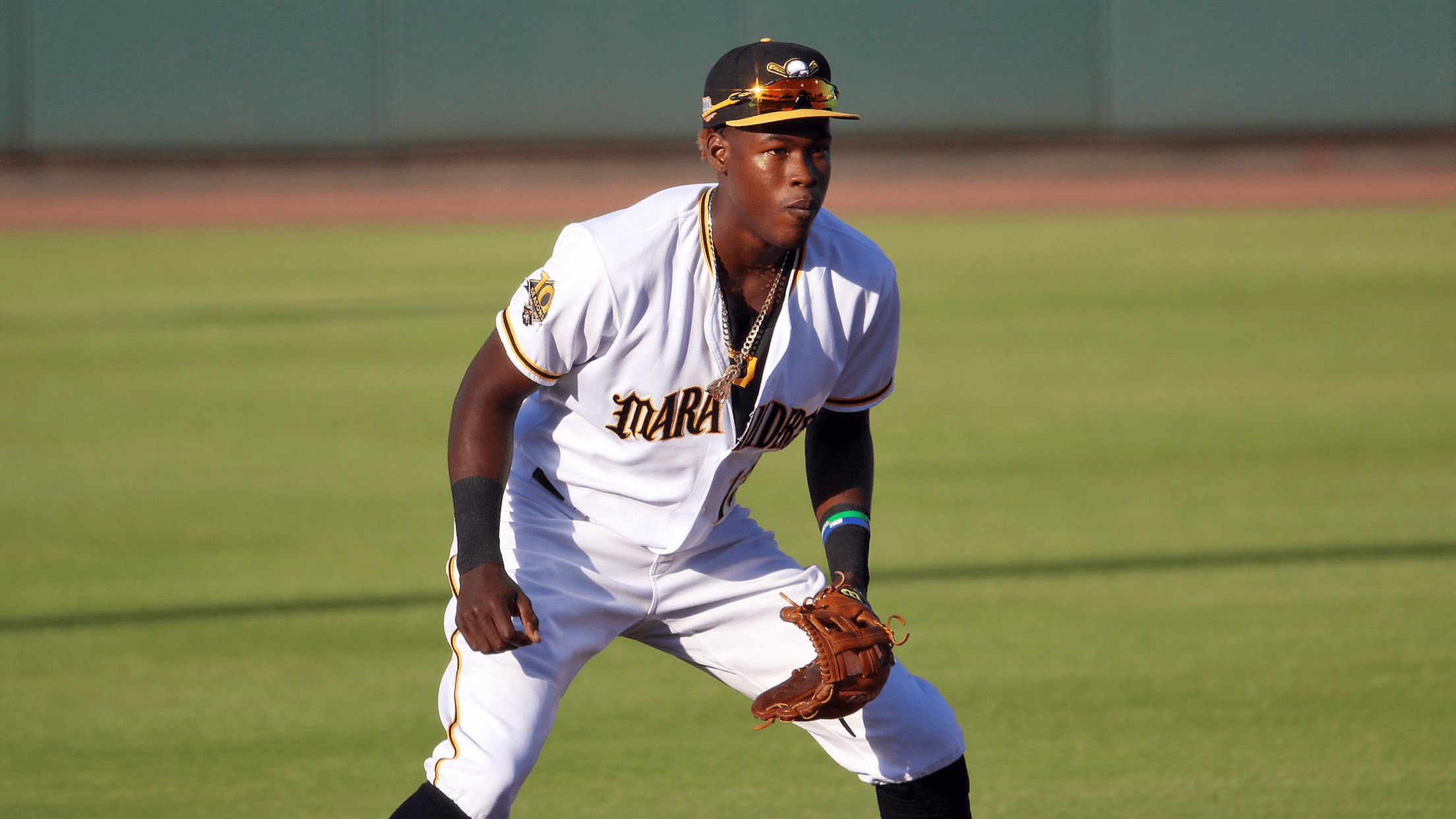 Pirates prospect Oneil Cruz was involved in a traffic collision that killed three people on Monday, according to a report out of the Dominican Republic. Cruz, the Bucs' No. 3 prospect and No. 60 overall, was the driver of a vehicle that struck a motorcycle on the Sanchez Highway near
Combs brought major smiles to Minors
Former Pirates prospect lost battle with ALS this month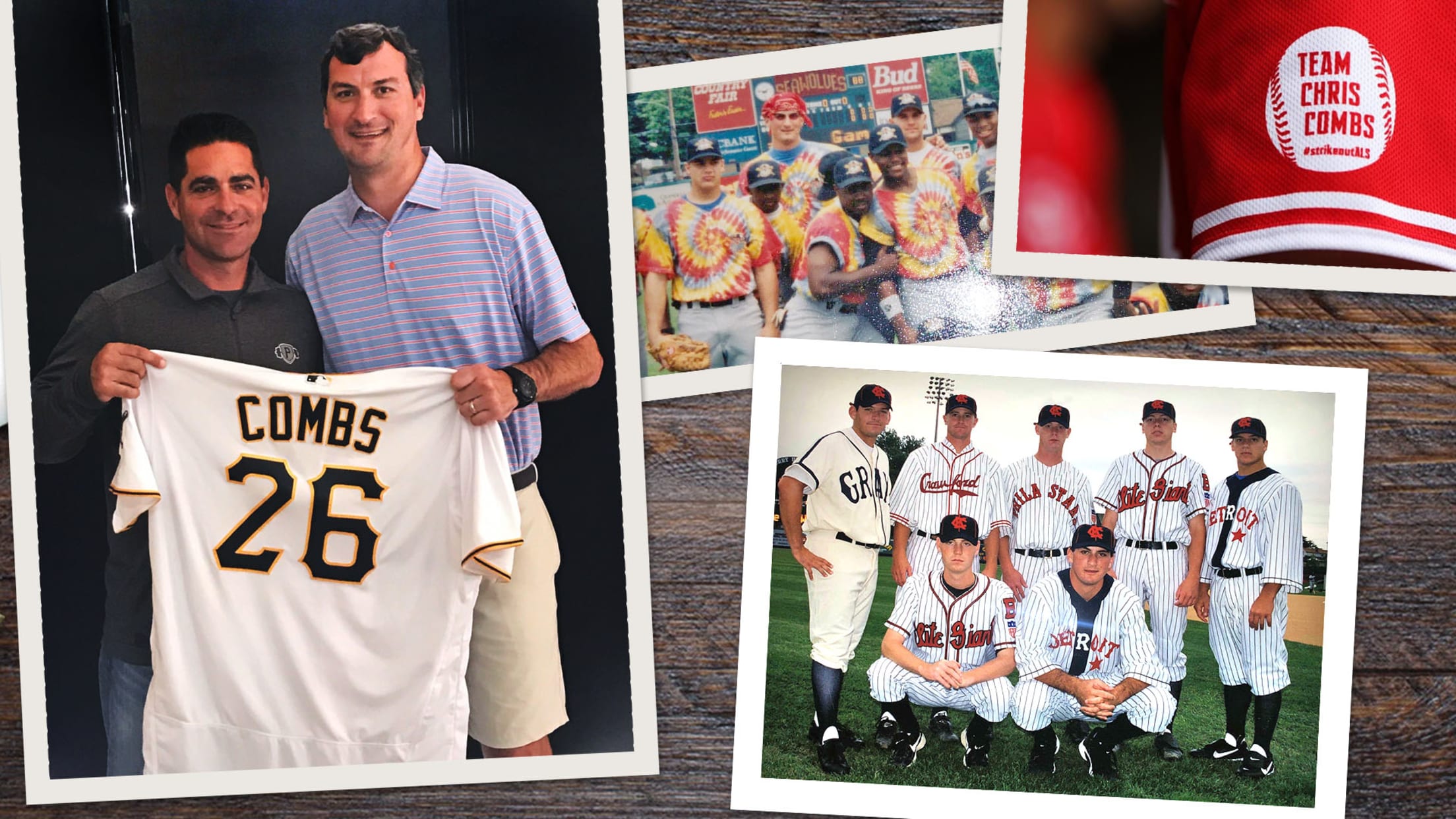 Paul Stabile felt like entering professional baseball meant starting life over. He was born in Brooklyn, went 33-0 as a high schooler on Staten Island and was selected in the eighth round of the 1987 Draft, thanks to a 202-strikeout season at a community college in Northern New Jersey. Beginning
Pirates' Hayes homers, doubles in debut
No. 44 overall prospect scores three runs, plates two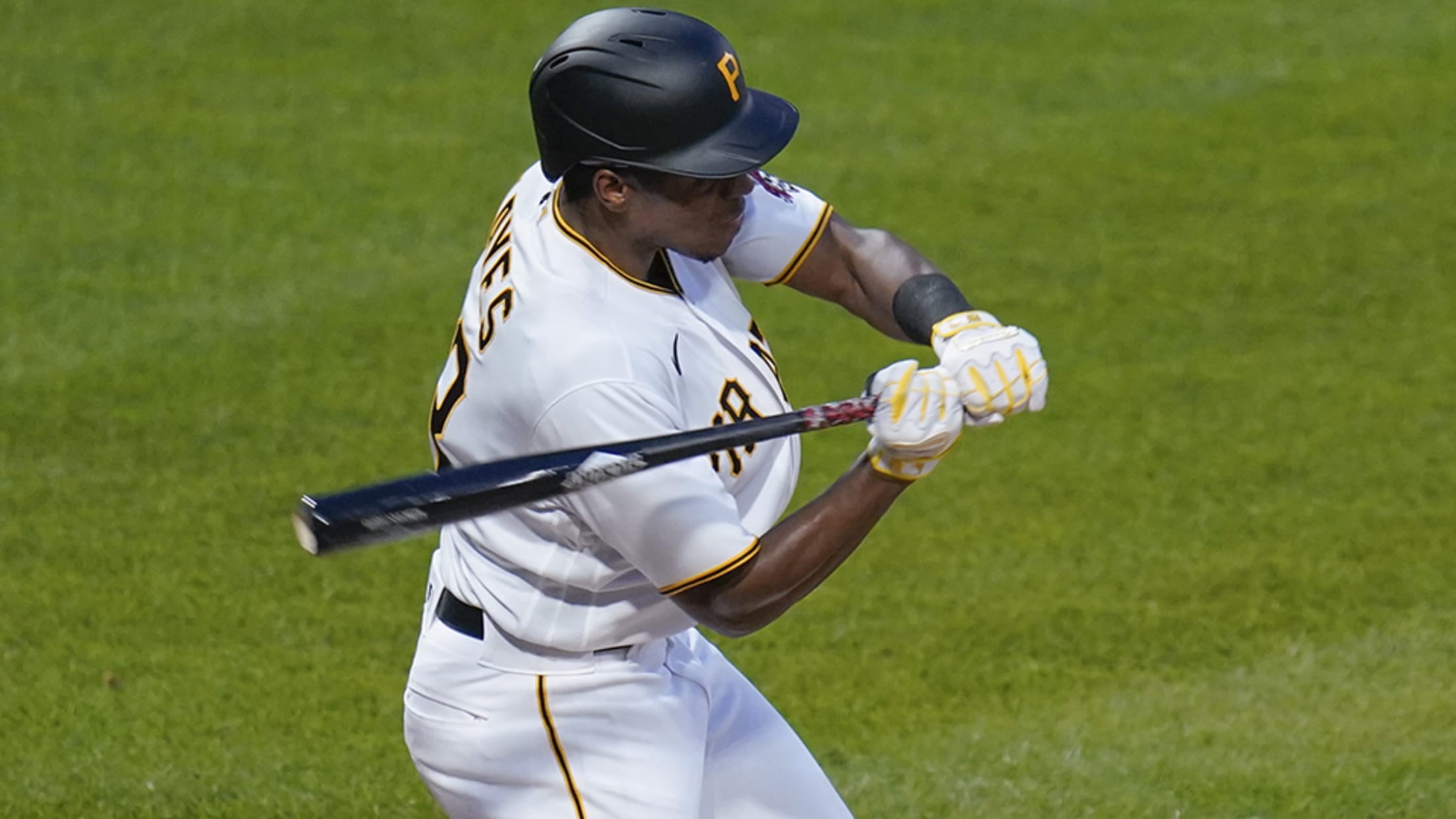 Defense was the calling card for Ke'Bryan Hayes as he made his way through the Pirates' Minor League system. In his Major League debut, he showed he can handle the bat. And he's not bad on the basepaths either. MLB Pipeline's No. 44 overall prospect homered, doubled, scored three times
Pirates promote Hayes for Major League debut
Pittsburgh's No. 2 prospect to be recalled Tuesday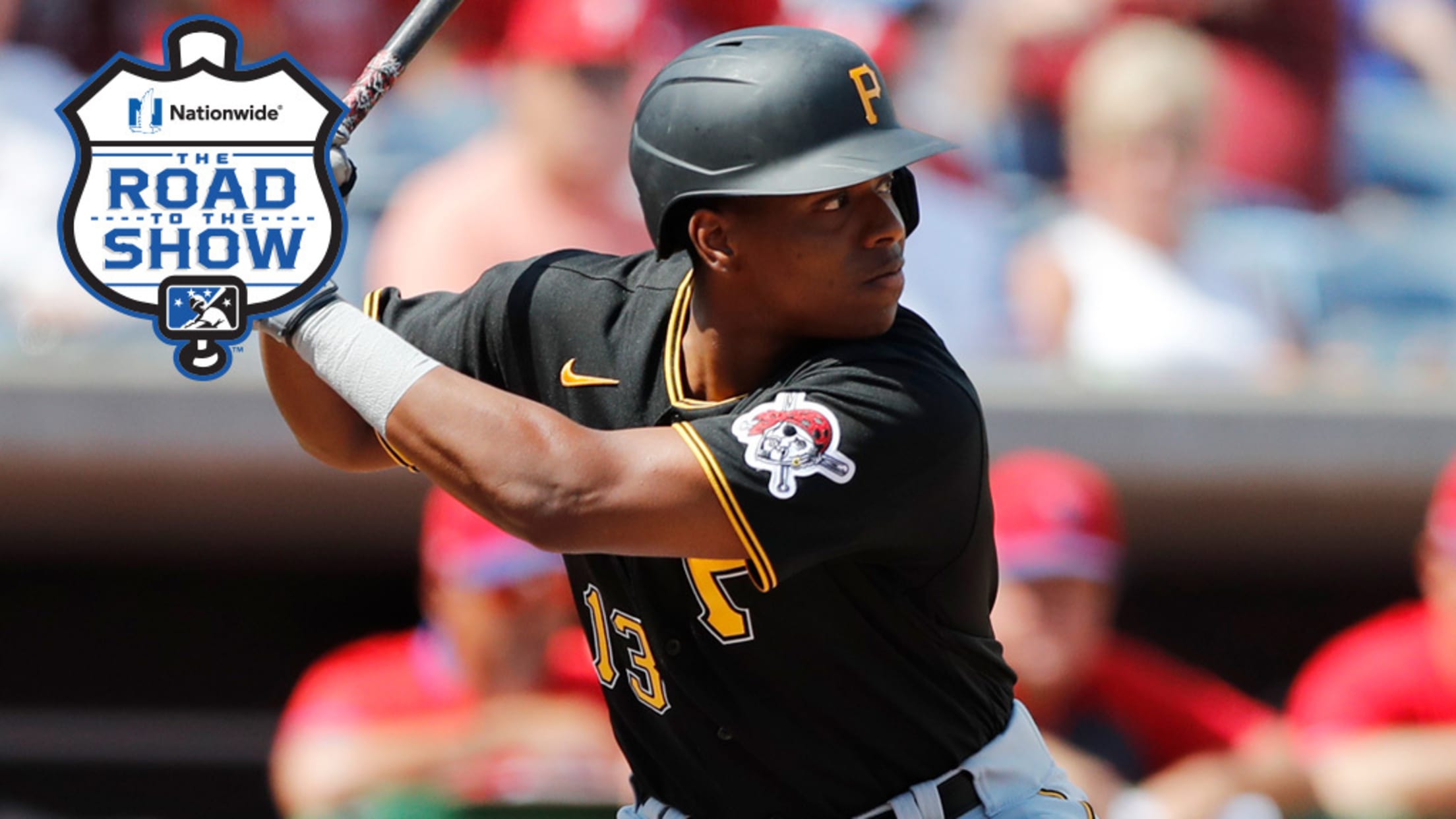 Fourteen-year MLB veteran Charlie Hayes played 128 games with Pittsburgh before he was traded to the New York Yankees on August 30, 1996. Almost 24 years to the day, his son will don the black and gold himself. Second-ranked Pirates prospect Ke'Bryan Hayes has been recalled from Pittsburgh's alternate site
Prospects reflect on debuting in 2020
Bailey, Stephenson, Brubaker shine in first stints with big clubs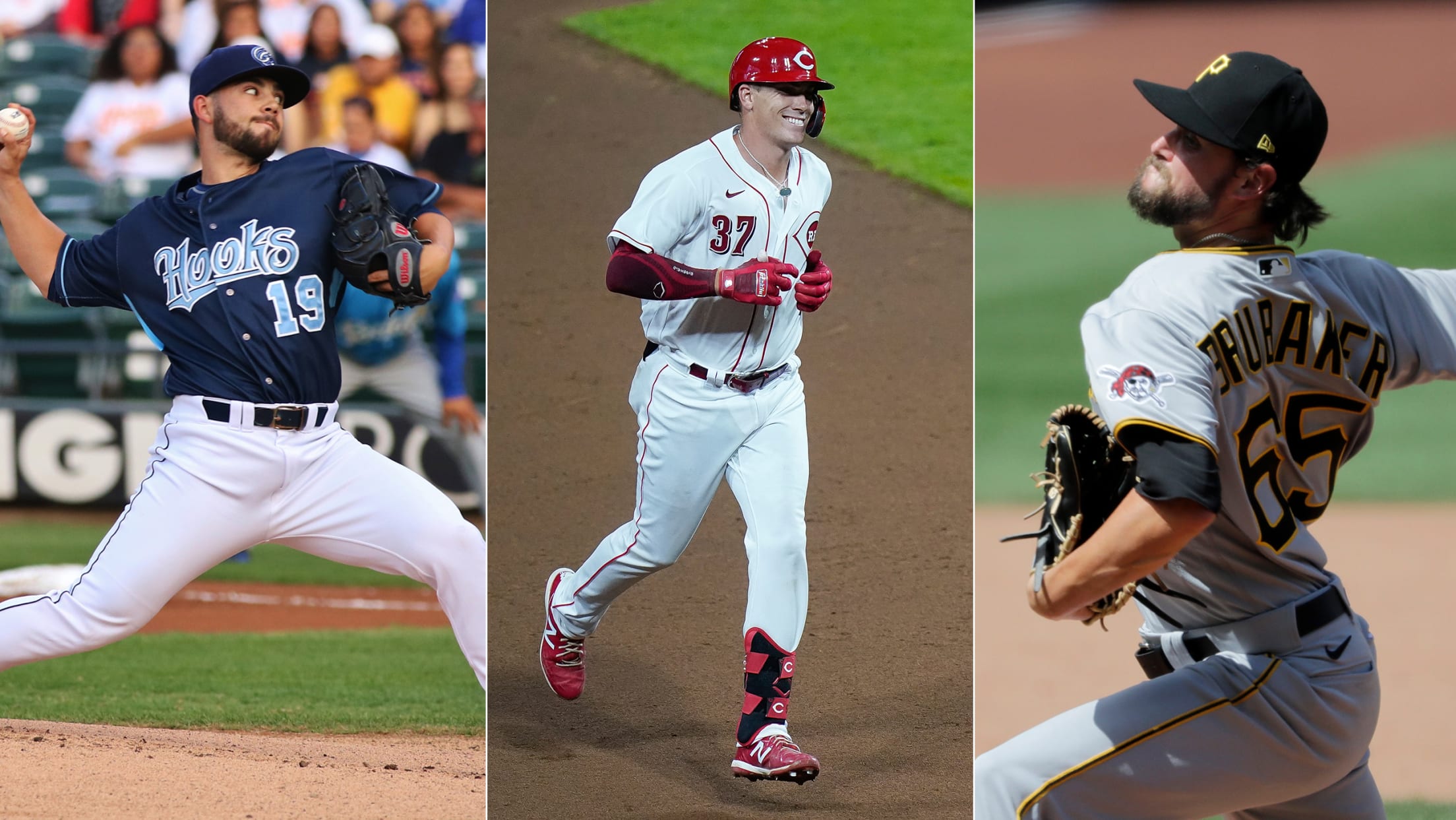 The words "new normal" have become a major part of the lexicon eight months into 2020. They apply to just about every aspect of daily life and baseball by extension. With the abbreviated Major League season underway, a slew of promising prospects seem to be making their debuts nightly. A
Cream of the crop opening 2020 in the Majors
Best Minors has to offer ready to take their shots in the bigs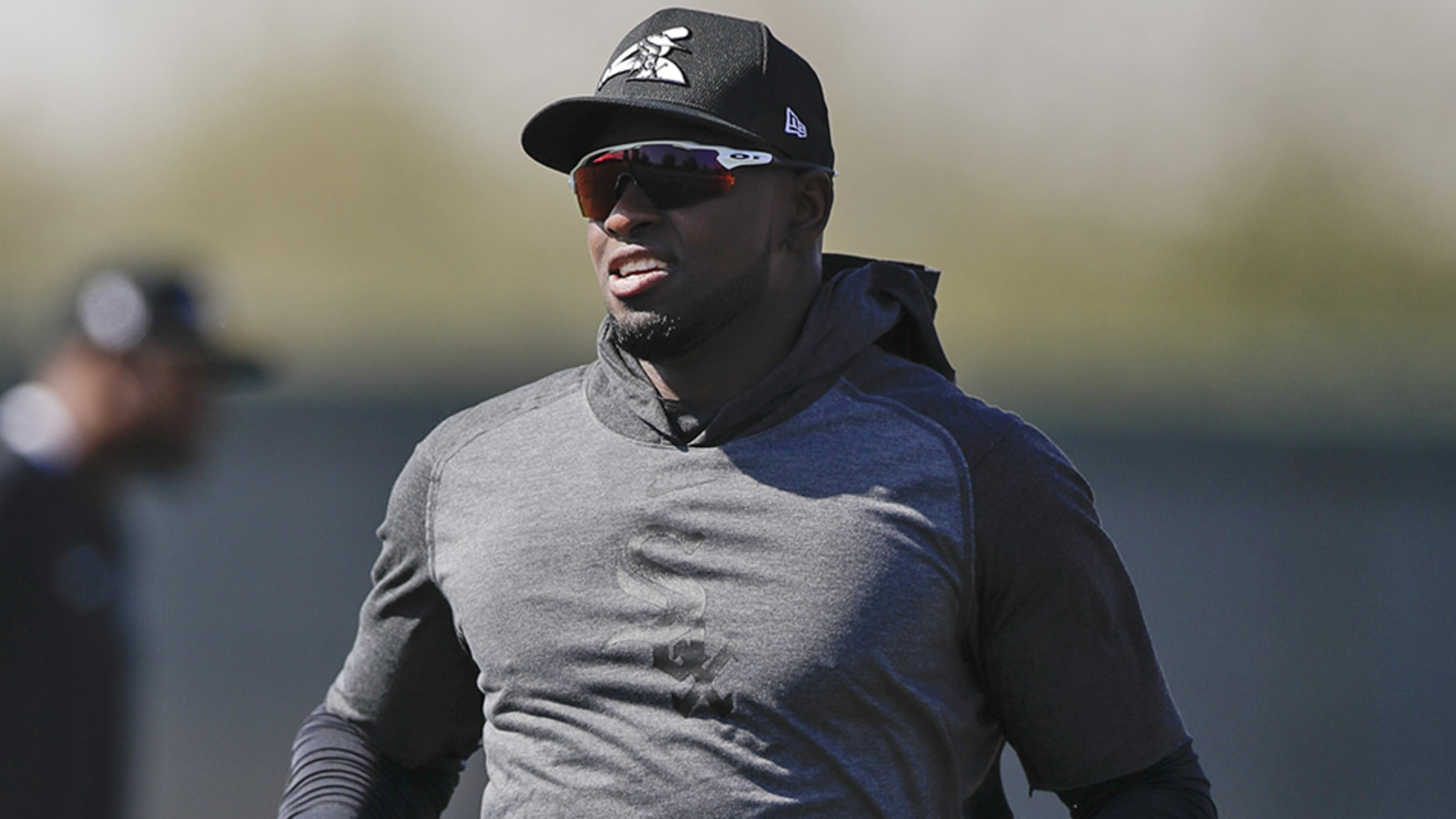 The kids are all grown up. Some of the best and brightest prospects baseball has to offer have found their way onto Major League rosters for the opening of the 2020 season. In a sport in which players are conditioned to pace themselves for a six-month marathon, the 60-game schedule
Pirates' Hayes tests positive for COVID-19
No. 41 overall prospect has been absent from Summer Camp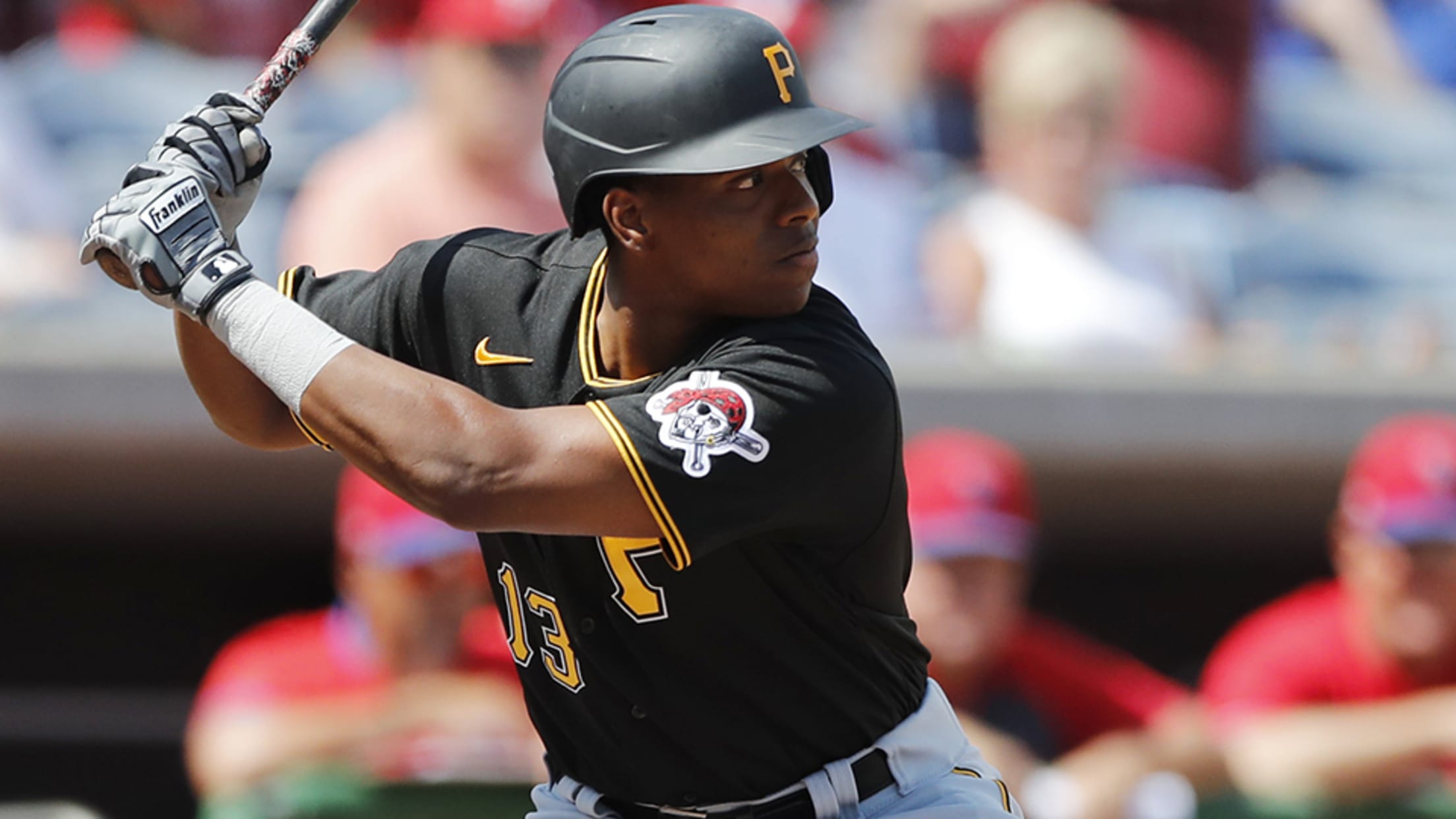 Second-ranked Pirates prospect Ke'Bryan Hayes has tested positive for COVID-19, Pittsburgh manager Derek Shelton told reporters Sunday. Hayes had not been present at Pirates workouts at PNC Park and is currently quarantined. Teams can only disclose a player's positive test if that player gives his consent to have the information
Prospects in the Pirates' 2020 player pool
Bucs balance Major League readiness and development needs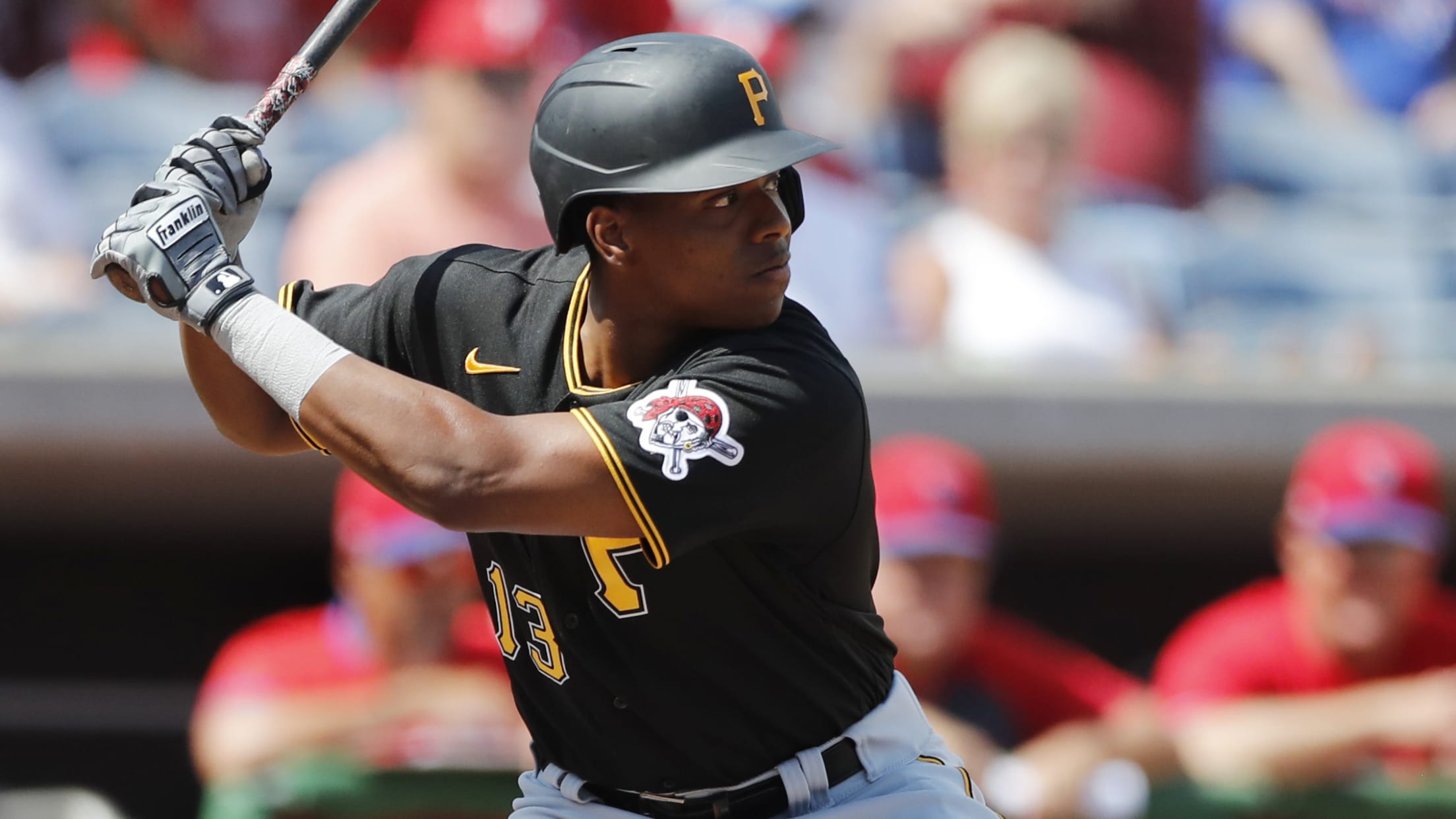 As part of the new rules for the 2020 Major League season, each of the 30 organizations will maintain a 60-man player pool for the duration of the campaign. Some members of the player pool will feature on the active Major League roster while others will work out at an
Pirates' Kramer undergoes hip surgery
No. 18 prospect expected to miss four to six months, says club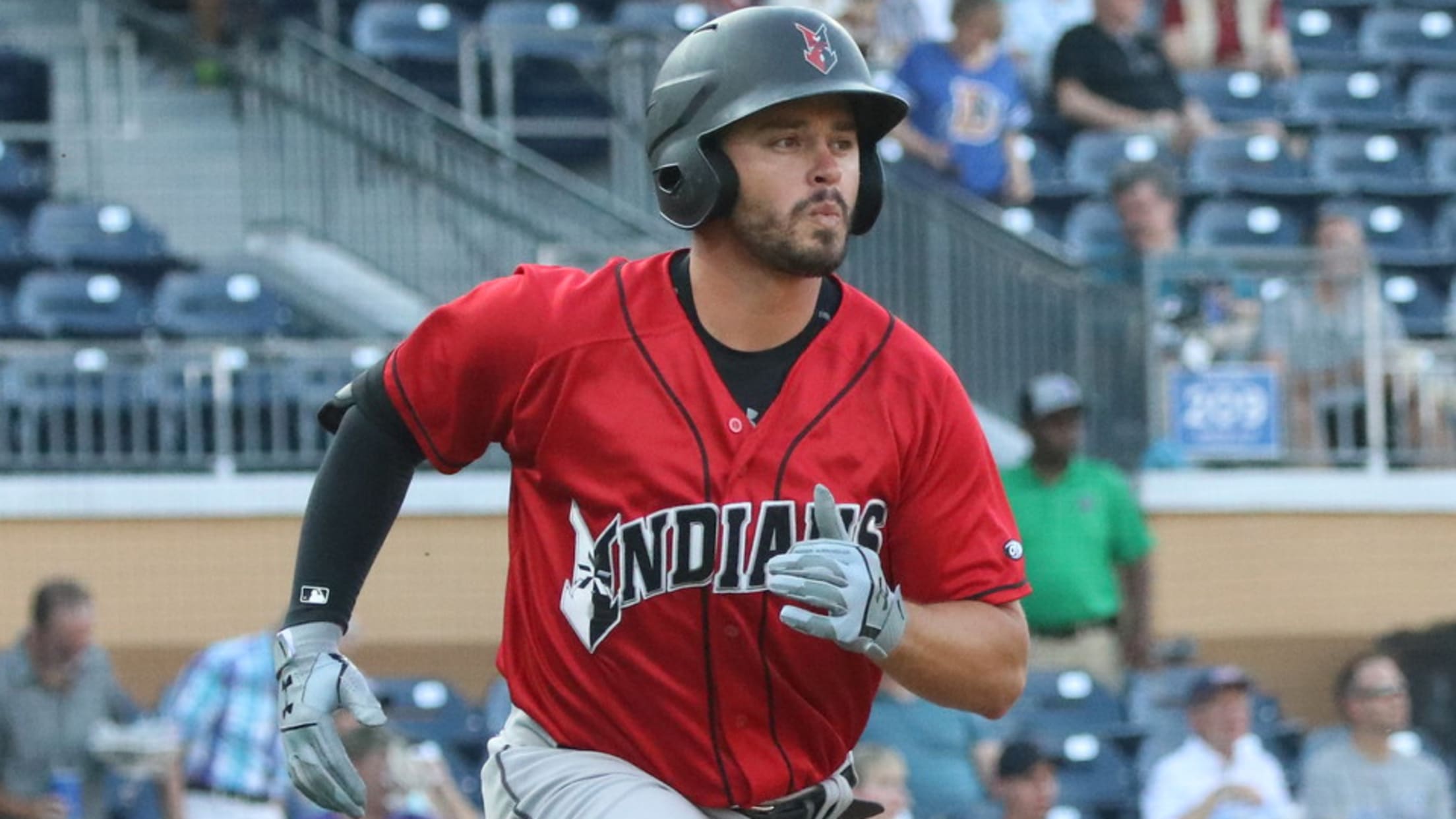 While baseball waits to resume, Kevin Kramer's own grand entrance will be delayed even further. The Pirates' No. 18 prospect underwent surgery on his right hip last week, the Pittsburgh organization announced Wednesday. He is expected to miss four to six months of baseball activity, making a 2020 return unlikely.
Bucs' Taillon 'felt crisp' in return to mound
In first start since '13, Pirates No. 4 prospect fans six over six innings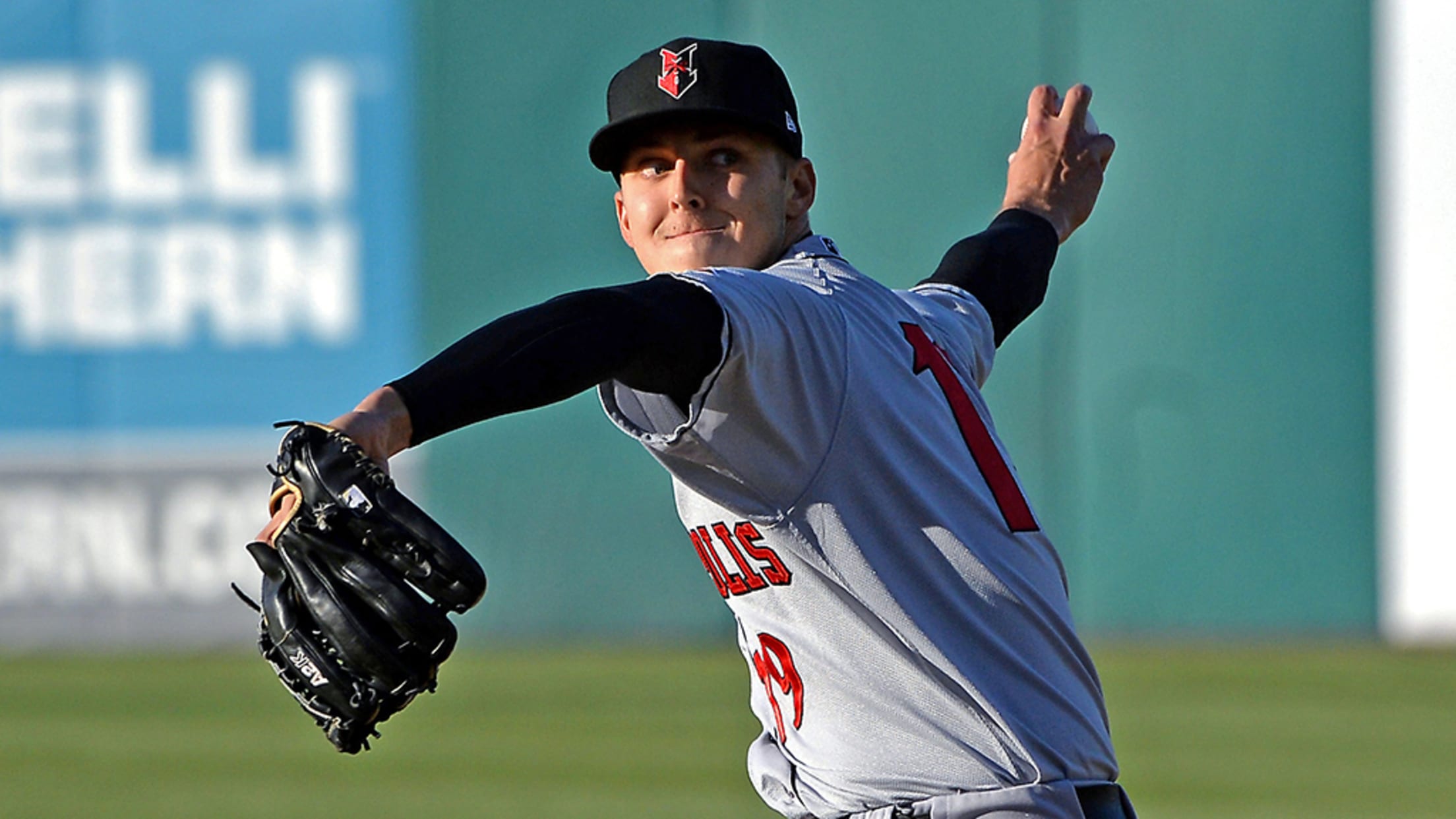 Jameson Taillon could breathe a sigh of relief Wednesday night. After two years of rehabbing, he made it back to the bright lights and pitched six solid innings. "Getting out there and pitching in my first game in a long time, in a competitive environment against a solid team. It
Bonds had humble start in the Minors
All-time home run king began career in Carolina League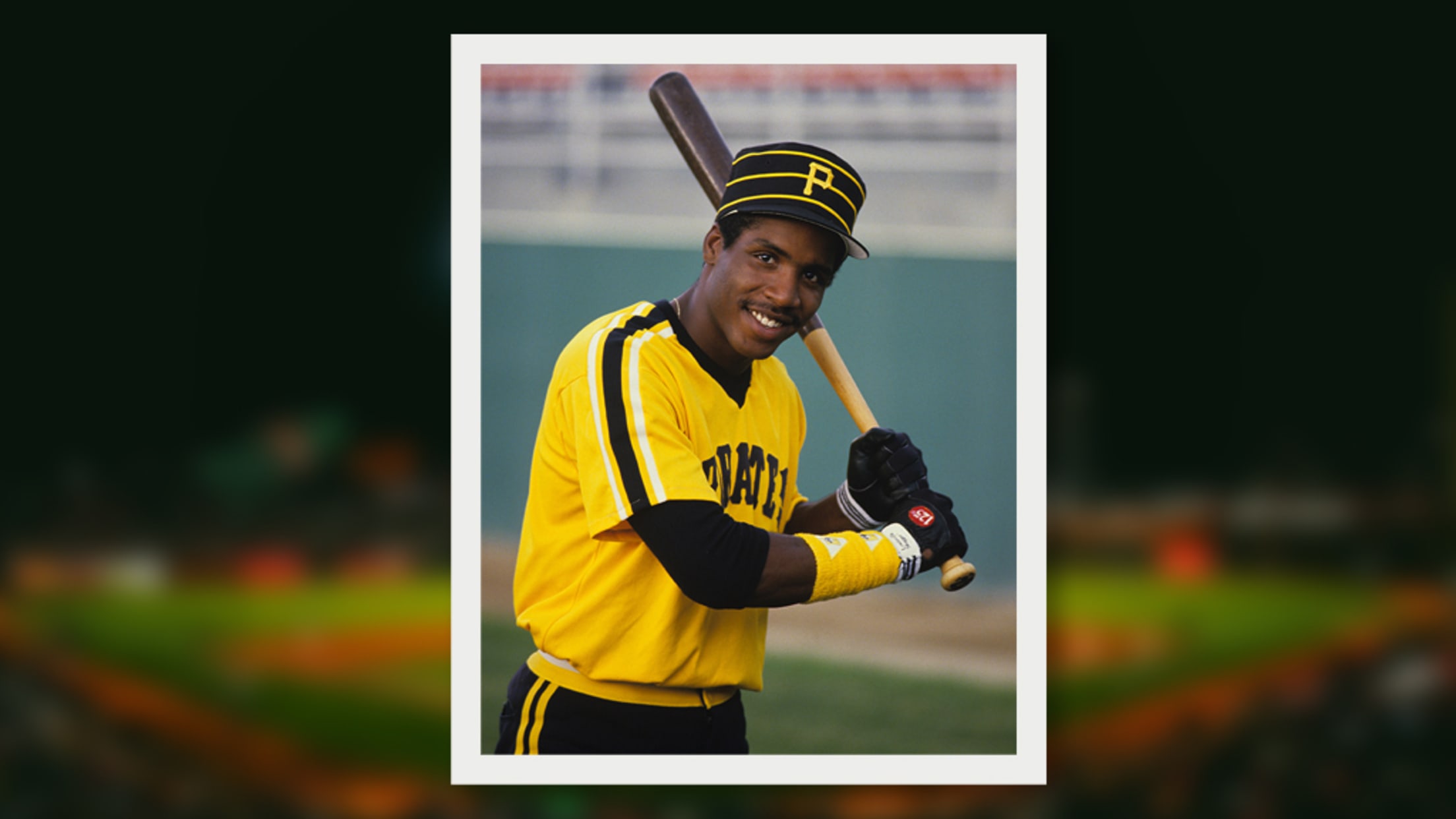 The little line in the transactions column that ran in newspapers across the country on June 6, 1985 seems almost comical now. That Barry Bonds' introduction into the public psyche consisted of a few words that stated he had signed with Pittsburgh and would be sent to their training facility