Clippers and Indians set to salute Negro Leagues
Columbus, Indianapolis will take the field as the Blue Birds, ABCs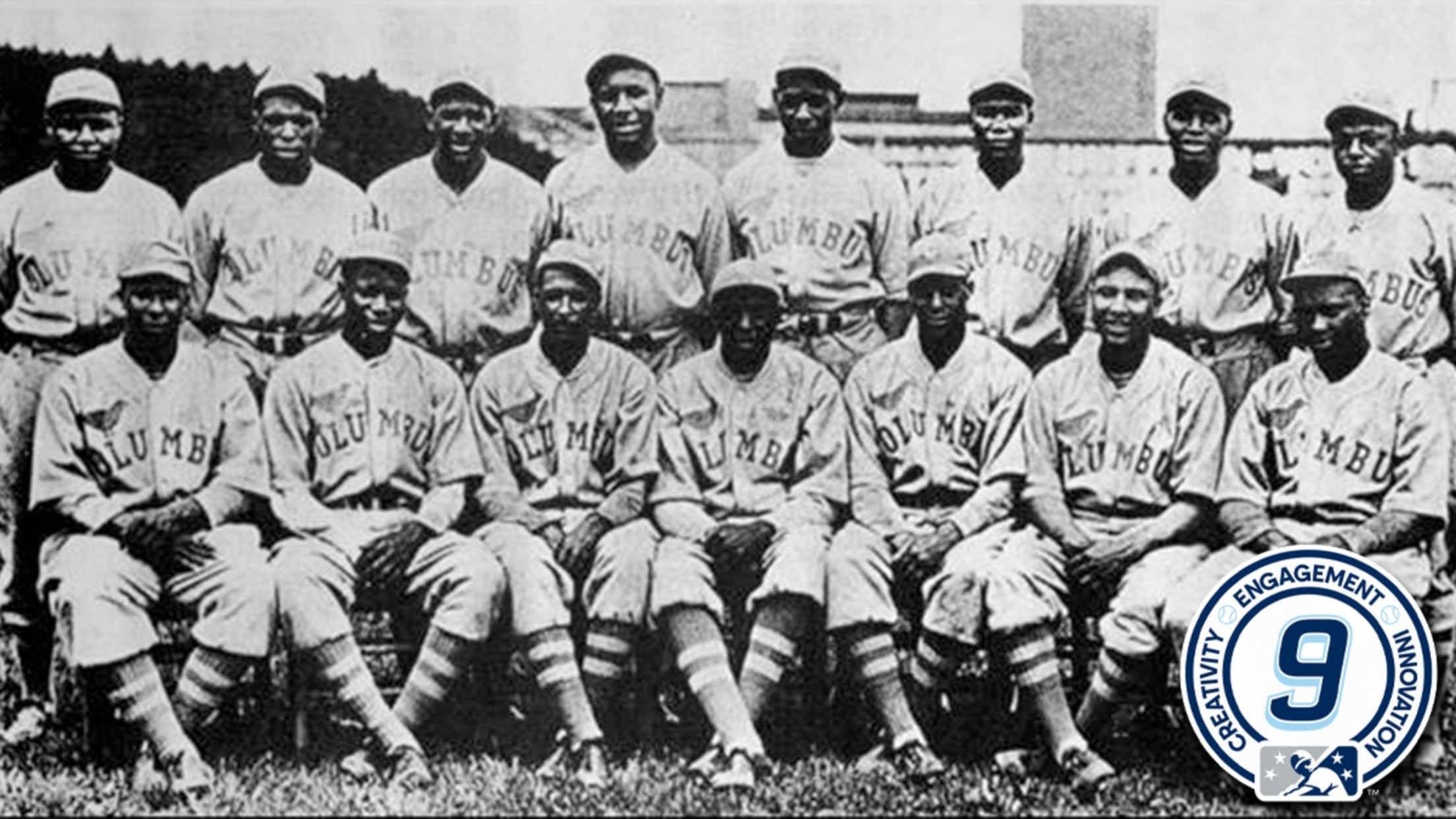 When Columbus and Indianapolis take the field at Huntington Park on Sunday, it won't be as the Clippers and the Indians. Instead, the clubs will pay homage to the Negro Leagues as they kick off the Negro Leagues Summer Series as the Blue Birds and the ABCs. As part of
Armed Forces Day recognized around the Minors
Clubs wear special uniforms and perform dedicated ceremonies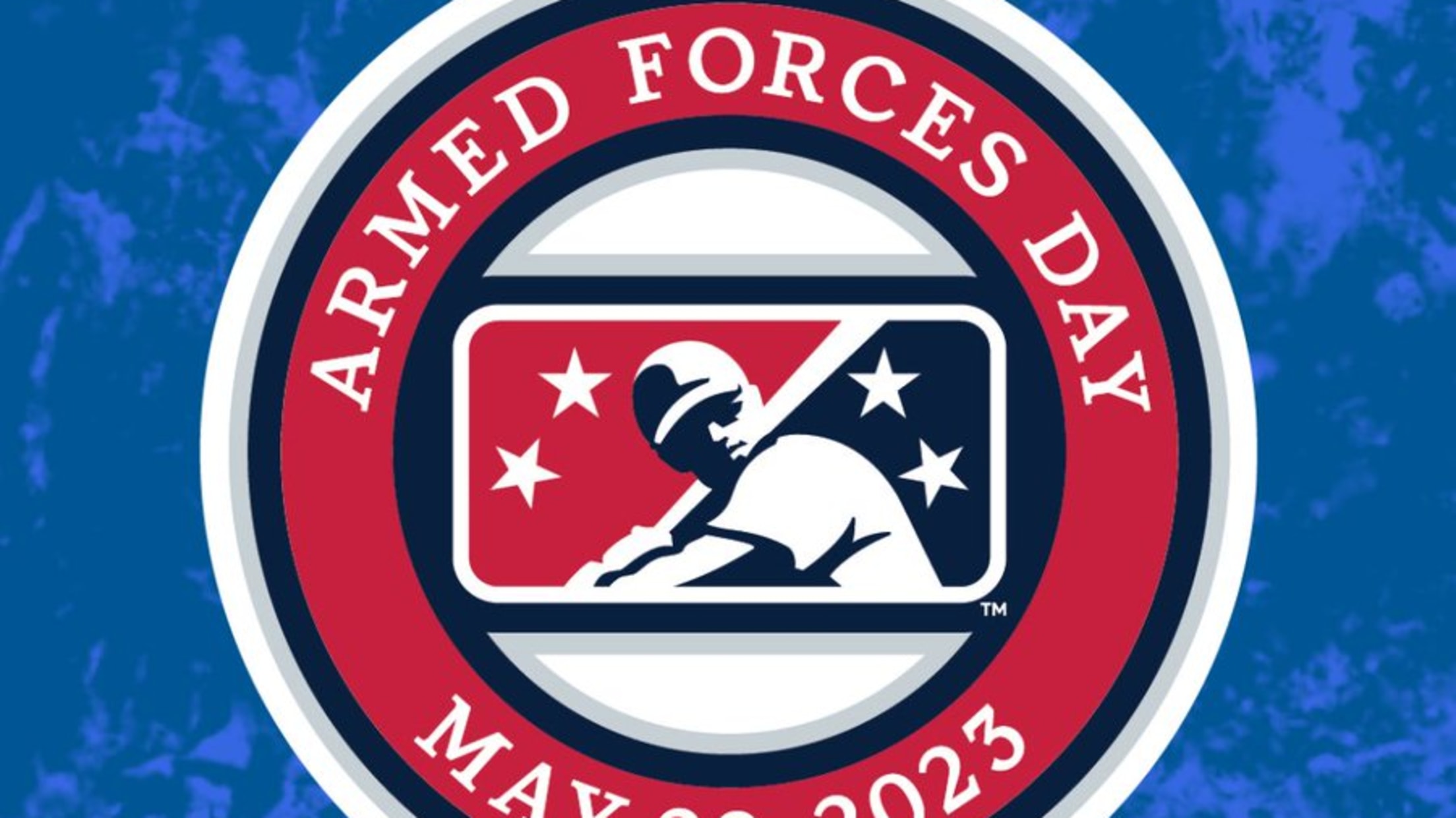 Armed Forces Day, created in 1949 to honor all branches of the United States military, celebrates active service members on the third Saturday in May. Minor League Baseball is proud to recognize and salute the brave heroes who serve our country with courage, dedication and pride.
Yard Goats set to go green with alternate identity
Hartford will become the Bouncing Pickles for one night only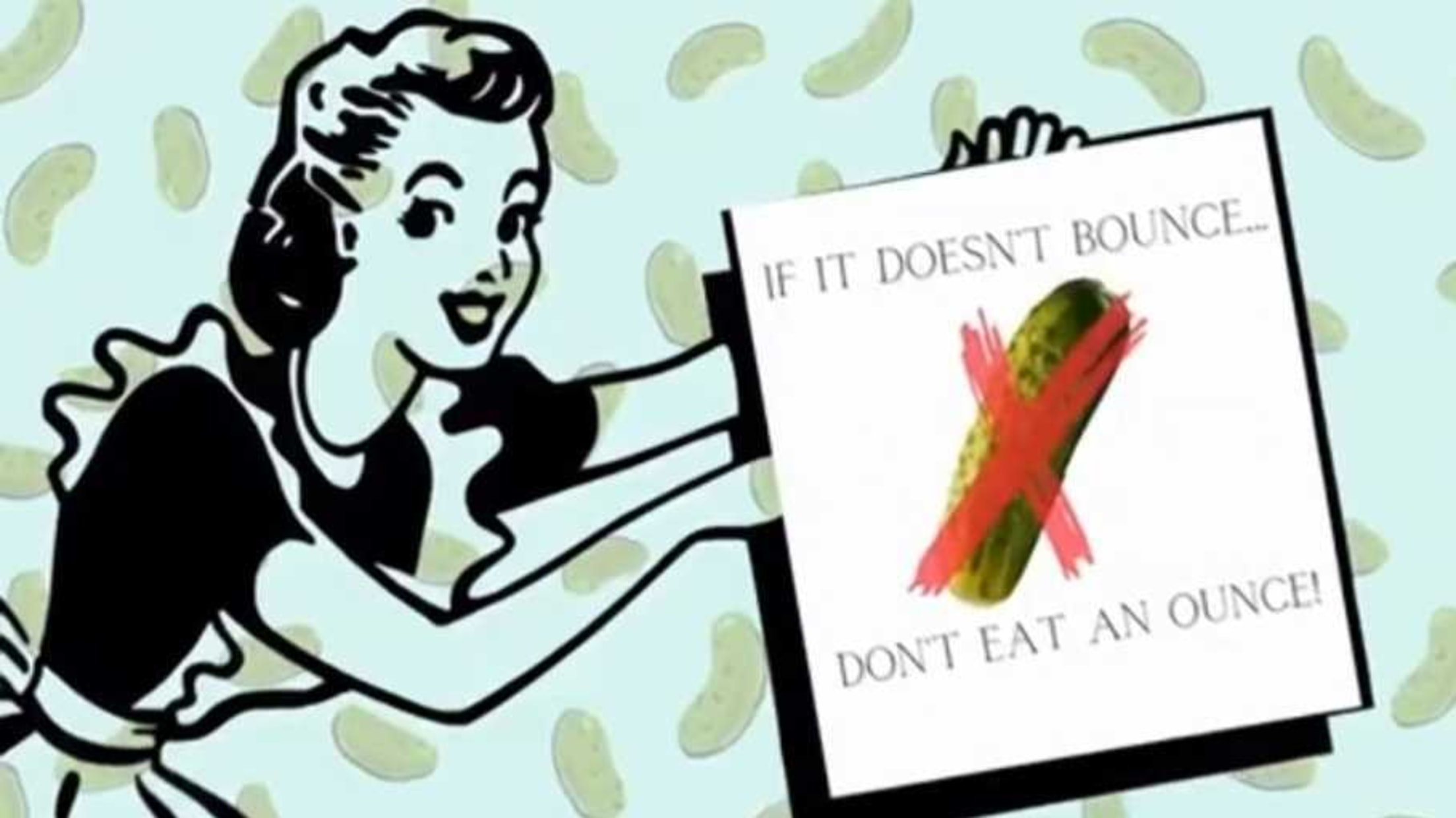 What's the dill with Hartford's new alternate identity? We've got the juicy details right here, and we'll be snappy about them.
Lawlar hits one to Sod Poodles' parking lot
Top D-backs prospect launches fifth home run of year 471 feet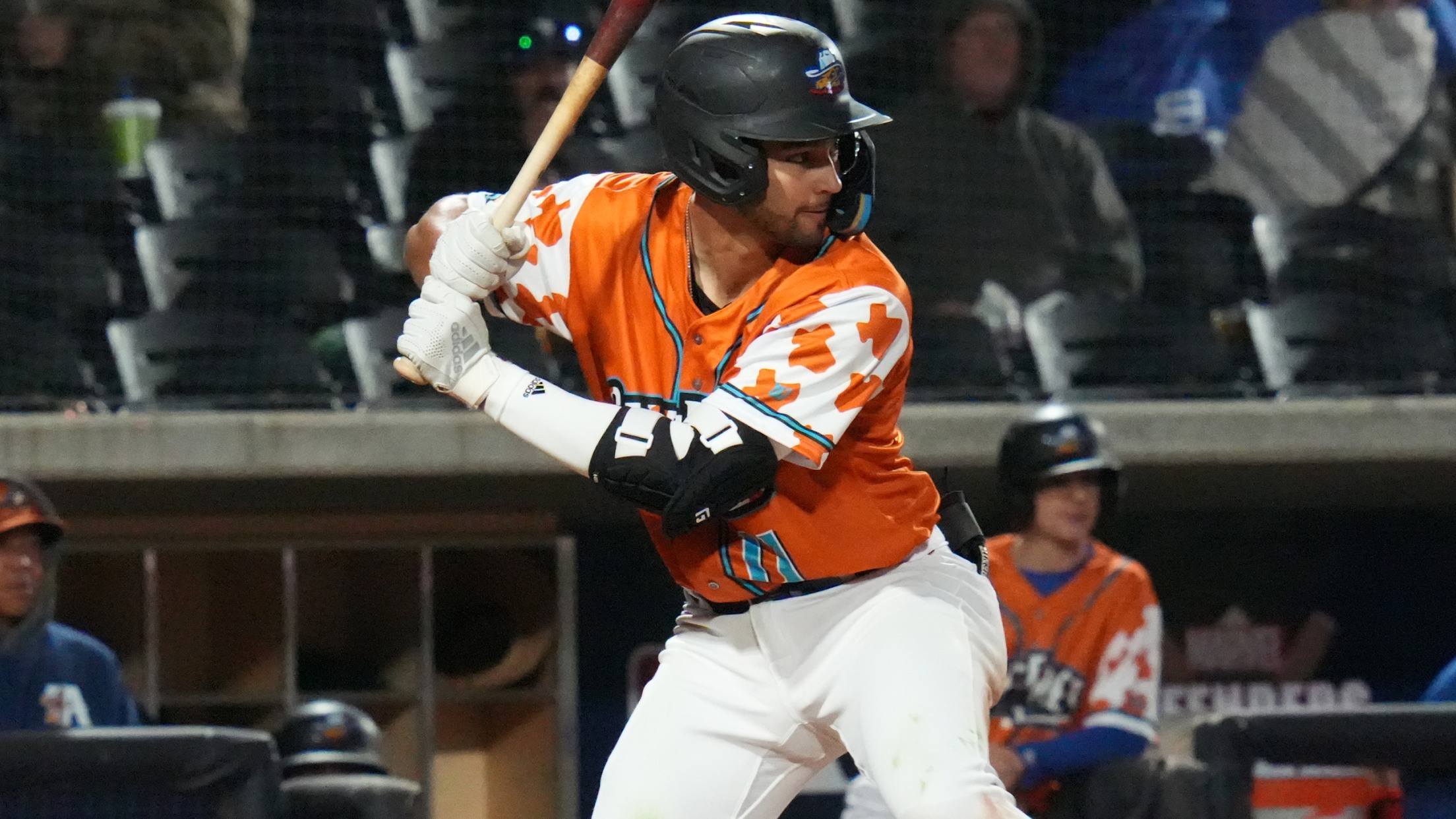 Someone might have a windshield to replace in Amarillo. Jordan Lawlar crushed a 1-0 fastball from A's left-hander David Leal to lead off the fourth inning of Double-A Amarillo's 11-9 loss to Midland and sent it flying an estimated 471 feet to center and into the parking lot at 105
The best of the Astros' Minor League ballparks
From North Carolina to Texas, explore all the Houston farm stops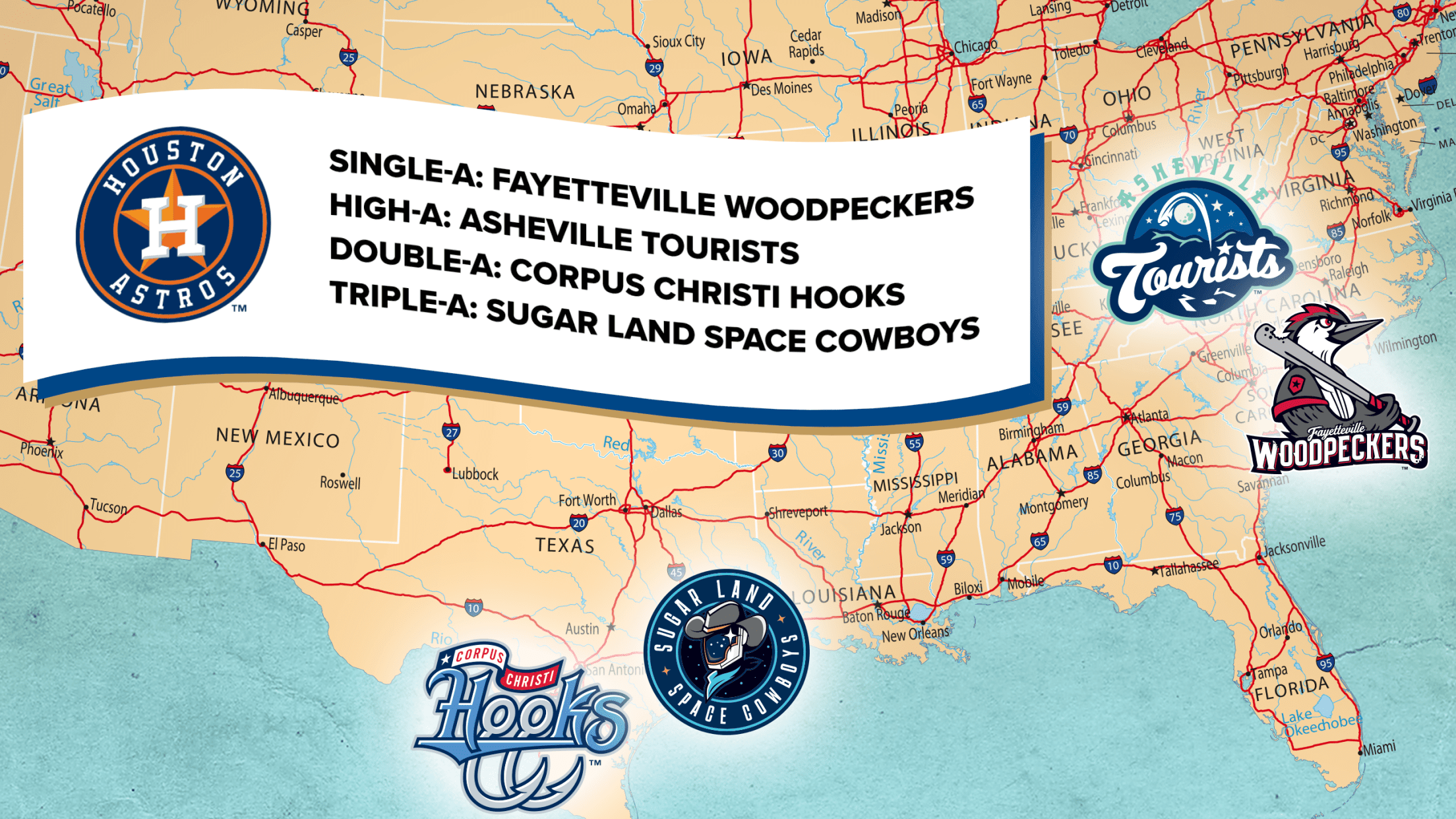 The Minor League Ballpark Guides series, presented by Wyndham Hotels & Resorts, brings all the most fun features of Minors ballparks across America (and one in Canada!) onto your desktop, tablet or mobile device, whether you're interested in taking a virtual tour from where you sit or planning a trip
This slugfest includes 34 runs, 42 hits and 9 homers
Bats' De La Cruz, Encarnacion-Strand and Cubs' Mervis come up big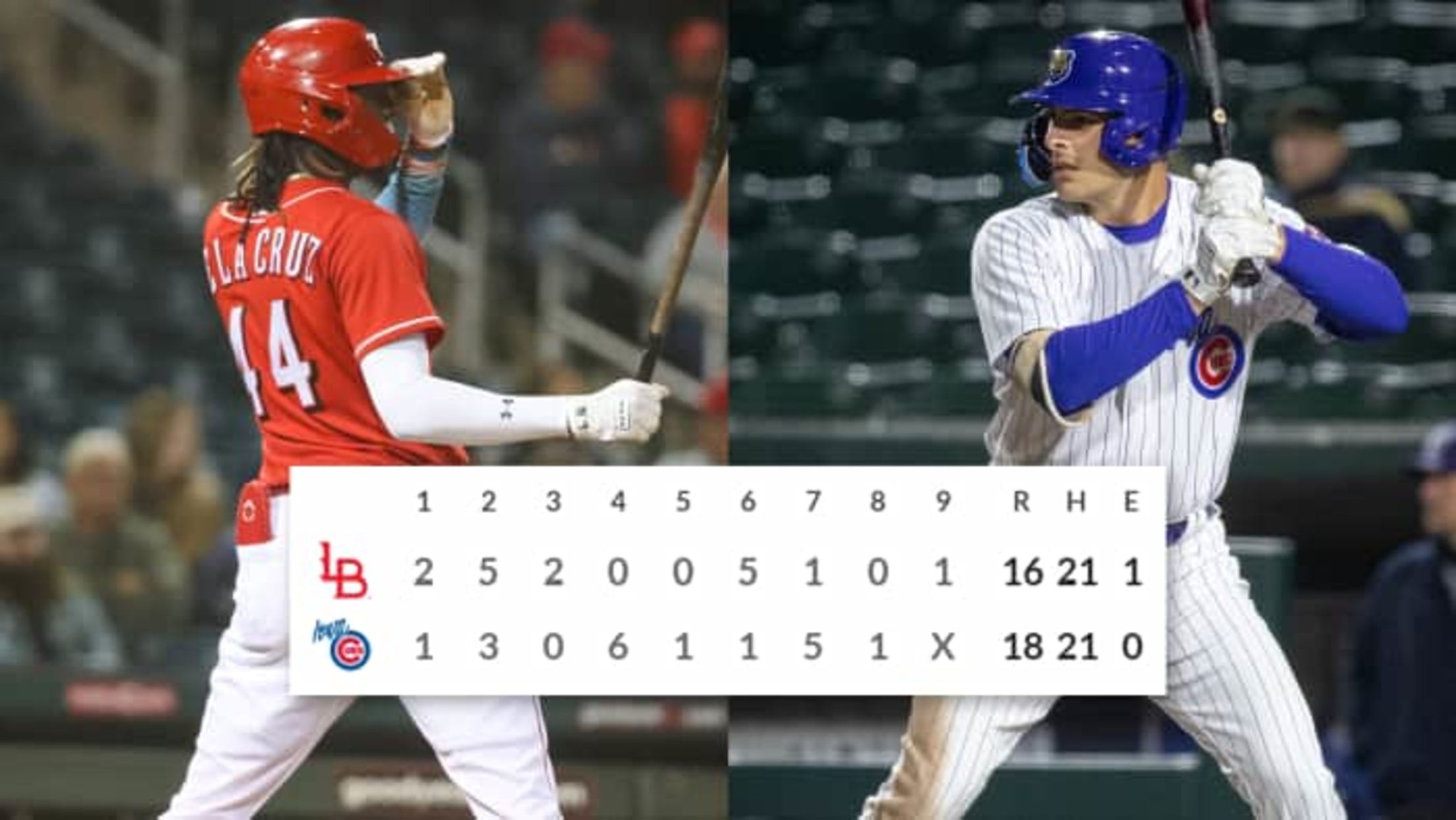 The Louisville Bats and Iowa Cubs didn't get together and play a game of Madden on Thursday. The clubs played nine innings of baseball, and when it was over the scoreboard showed I-Cubs 18 - Bats 16. The offenses combined for 34 runs and 80 total bases on 42 hits
Minor League Baseball honors Jackie Robinson Day
Robinson broke baseball's color barrier on April 15, 1947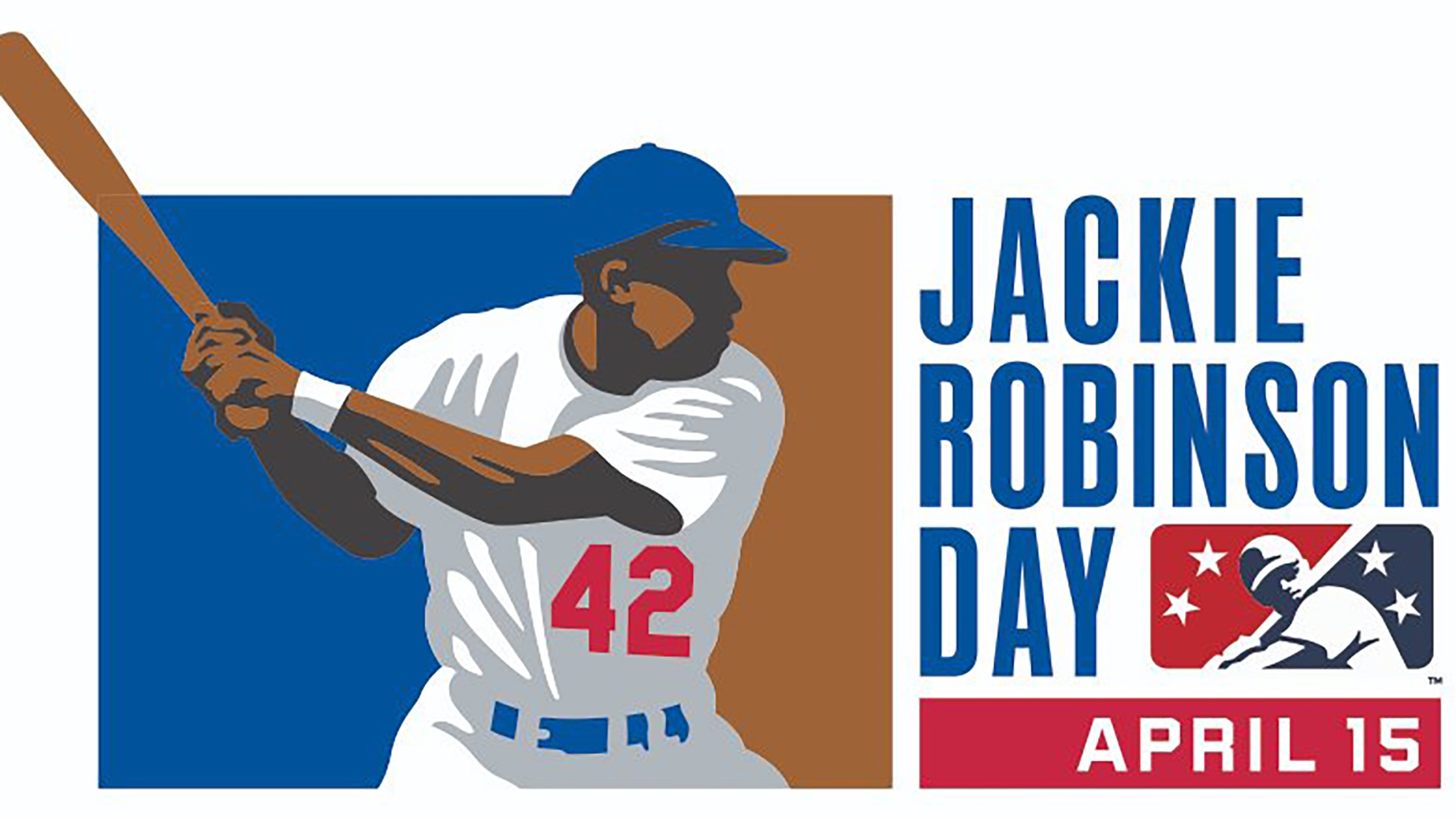 The baseball world united to honor and celebrate the legacy of Jackie Robinson on Saturday, as the day marked 76 years since the former Brooklyn Dodger broke MLB's color barrier with his big league debut. The impact of Robinson continues to resonate throughout not just baseball, but all sports. The
The best of the Reds' Minor League ballparks
Cincinnati's farm system features fun from Florida to Midwest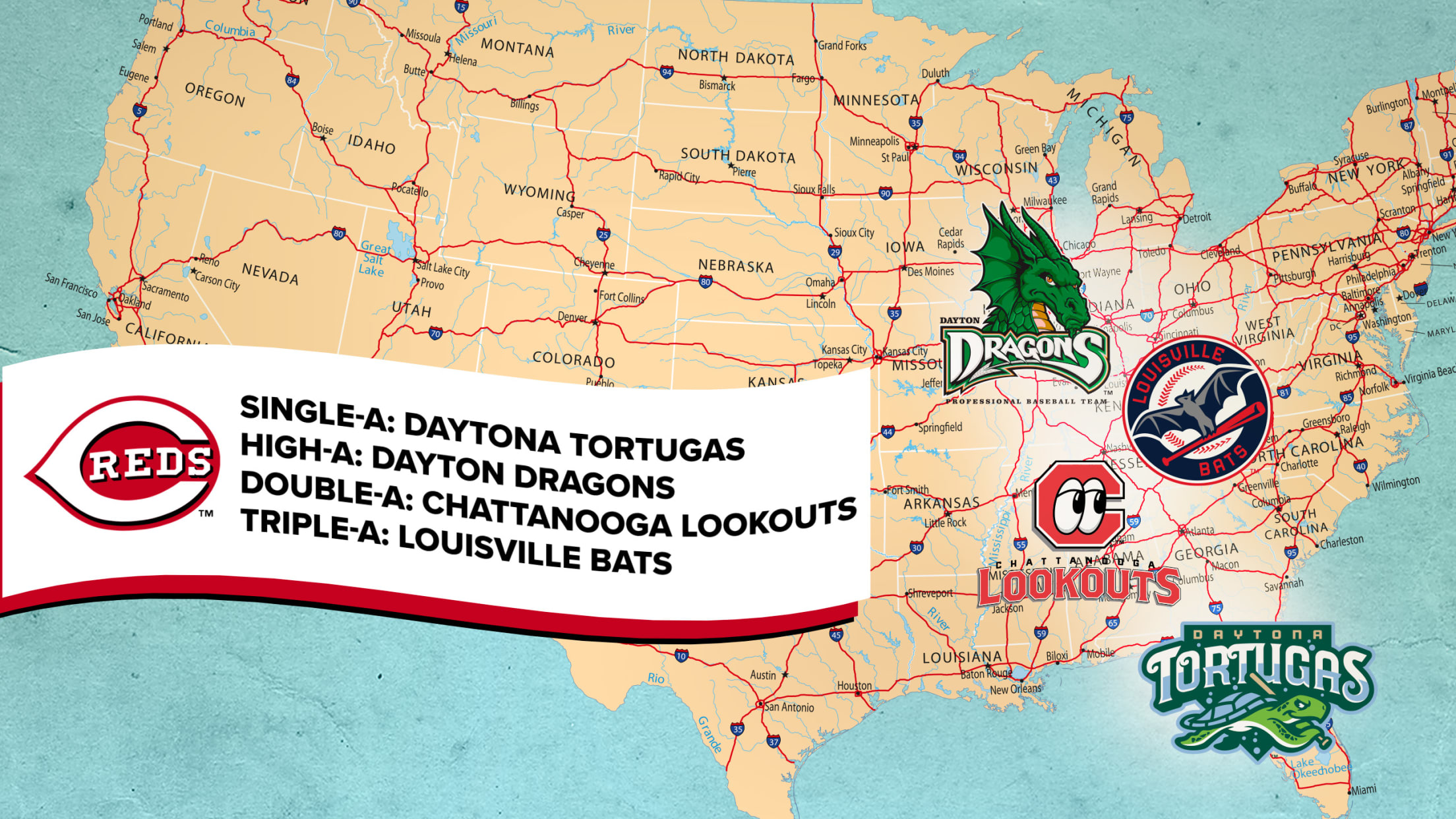 The Minor League Ballpark Guides series brings all the most fun features of Minors ballparks across America (and one in Canada!) onto your desktop, tablet or mobile device, whether you're interested in taking a virtual tour from where you sit or planning a trip to catch some games. Here, we
Prospect Primer: American League West
Great Britain's newly crowned royalty working way to Emerald City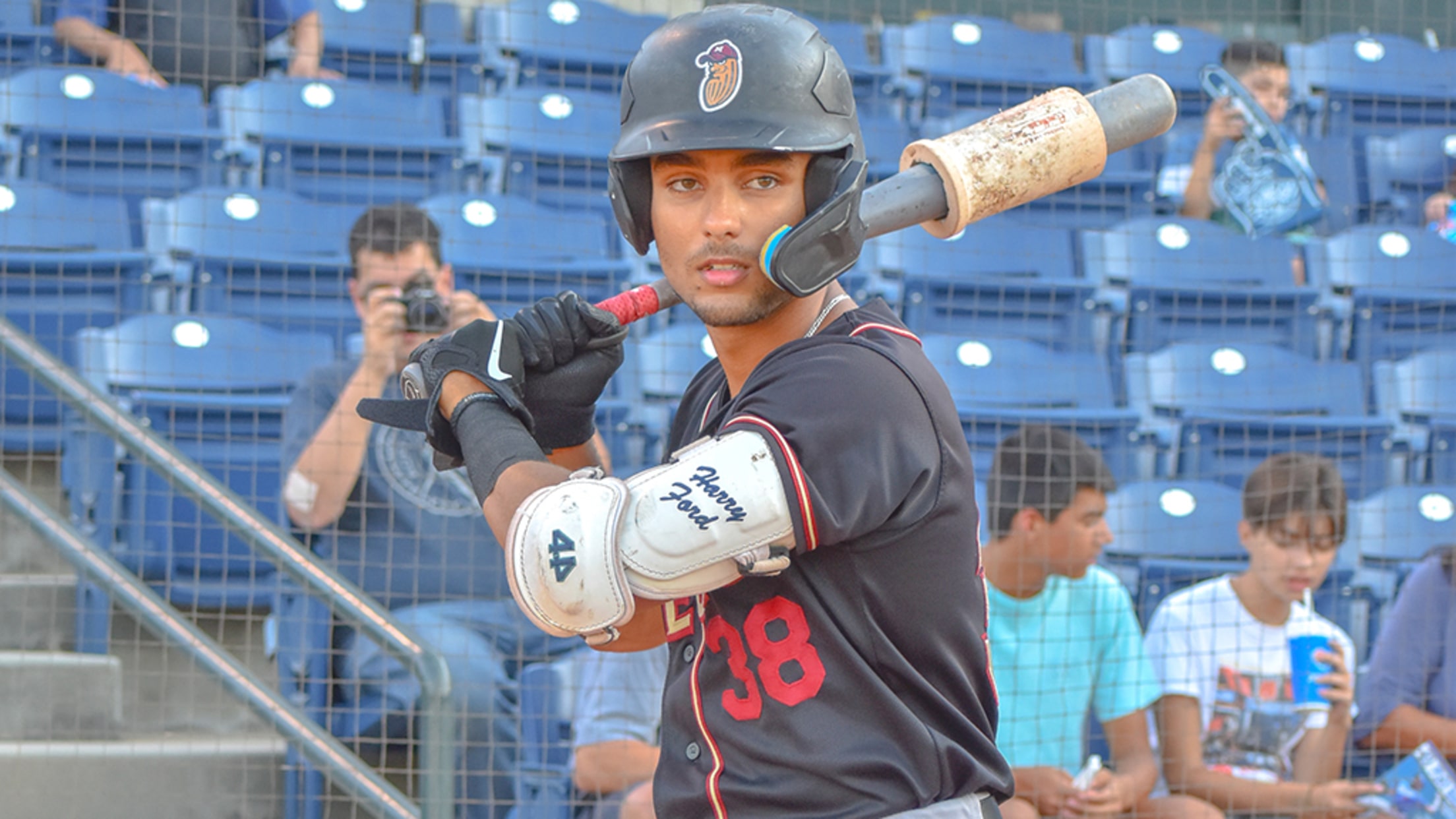 Some prospects are on the verge of stardom, others are entering a crucial phase of their development and others are getting their first tastes of full-season ball. As the 2023 season approaches, MiLB.com goes through each MLB division to take a look at the most intriguing prospects. Other Prospect Primers:
MiLB clubs celebrate International Women's Day
Highlighting the women who inspire and make baseball better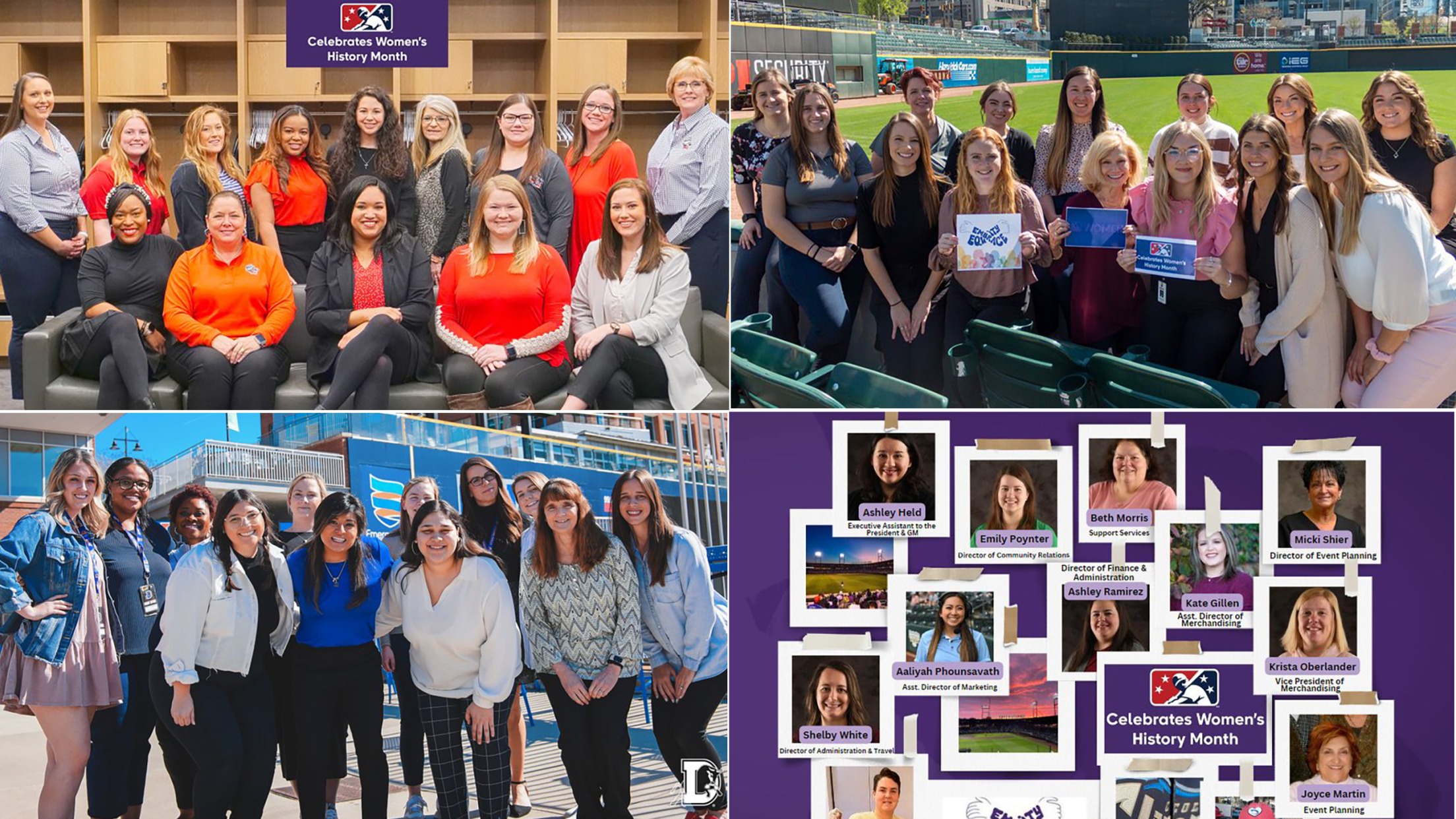 March is recognized as Women's History Month in the US, but every March 8 the world unites to celebrate International Women's Day. A day to recognize and honor the women who have not only blazed trails in industries everywhere, but also those who diligently follow in their footsteps -- keeping
Doskow gets the call after 30 years in Minors
Sacramento's play-by-play voice since 2000 heading to Oakland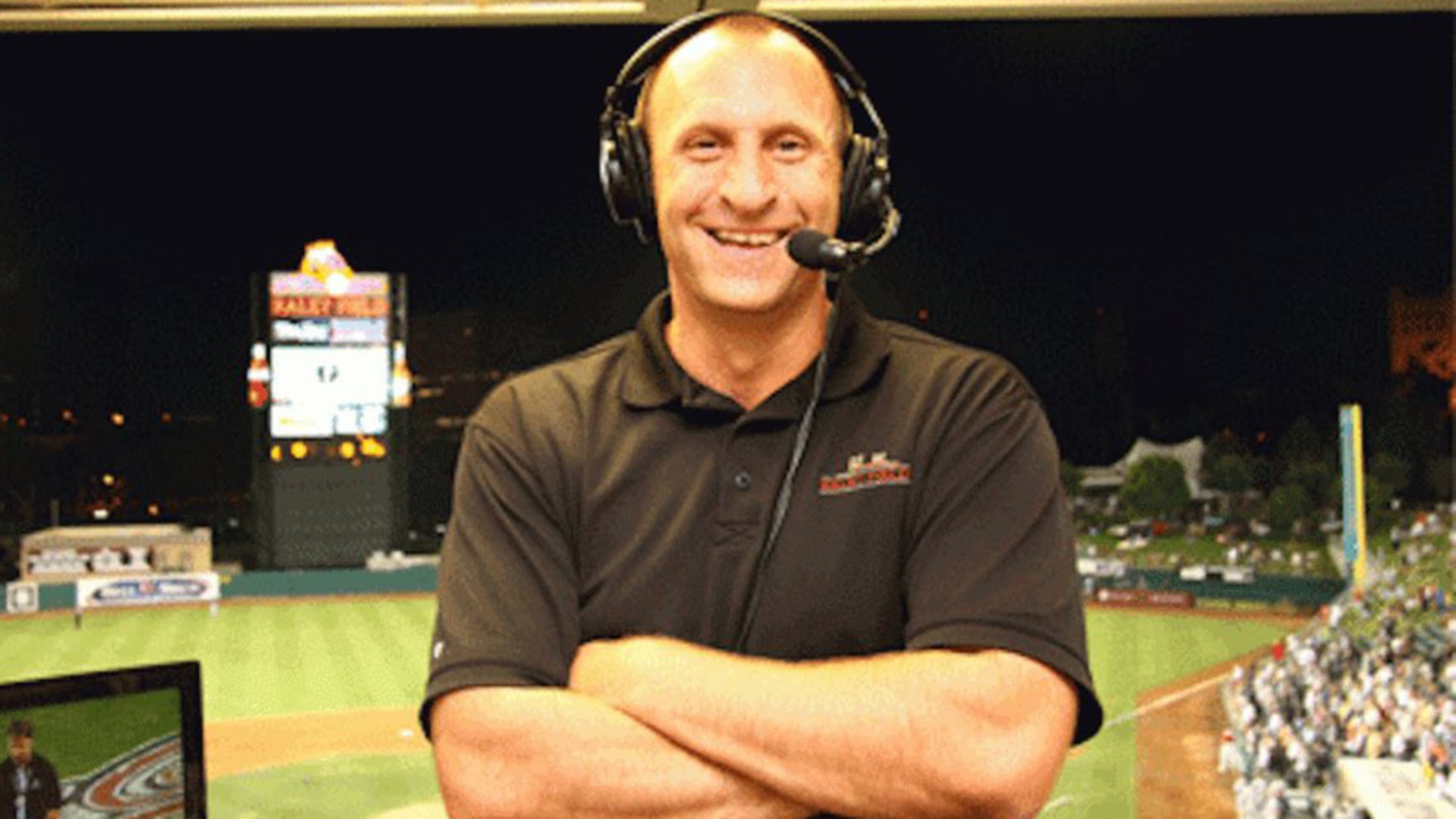 After calling Minor League games for the past 30 years, Johnny Doskow got his call to The Show on Jan. 27. The voice of the Triple-A Sacramento River Cats since 2000 will join the Oakland A's broadcast team for the upcoming season. "It's been kind of crazy, but really cool
Rolen credits Minors for work ethic, character
New Hall of Famer spent four seasons in the Phillies system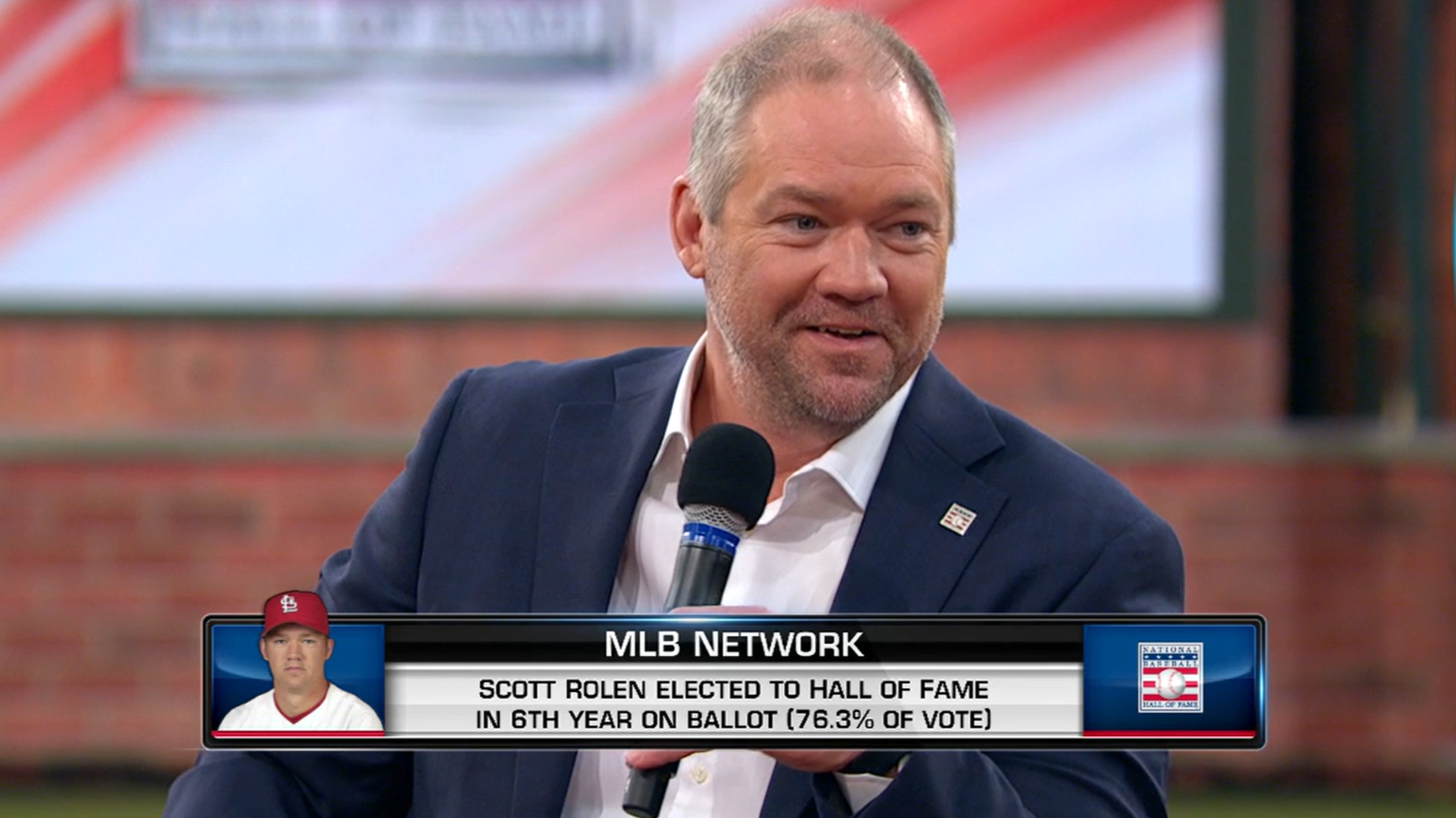 Scott Rolen donned an E5 hat while addressing the media Tuesday evening, a reminder that the fundamentals he learned in the game of baseball set the stage for important work off the field, even as he was being honored for his play on it. The eight-time Gold Glove-winning third baseman
Toronto's Nunez breaks out in Minors, DWL
Jays infield prospect earns FSL batting title, LIDOM ROY honors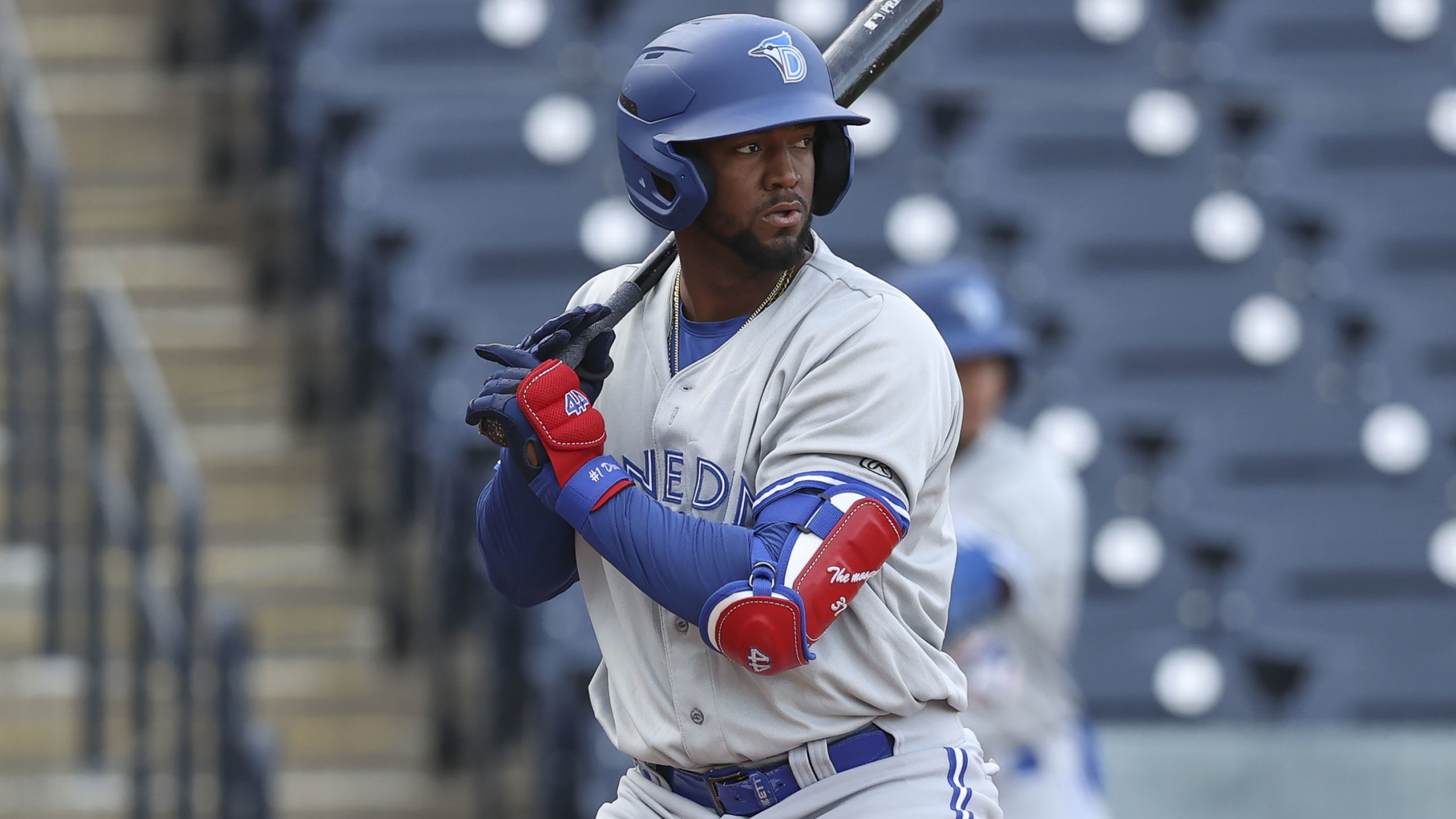 You won't find Rainer Nunez on any top prospect lists. But if 2022 is an indication of things to come, that will change -- quickly.
Tiedemann, Barger soaring toward Toronto
Balance and depth highlights crop of Blue Jays All-Stars list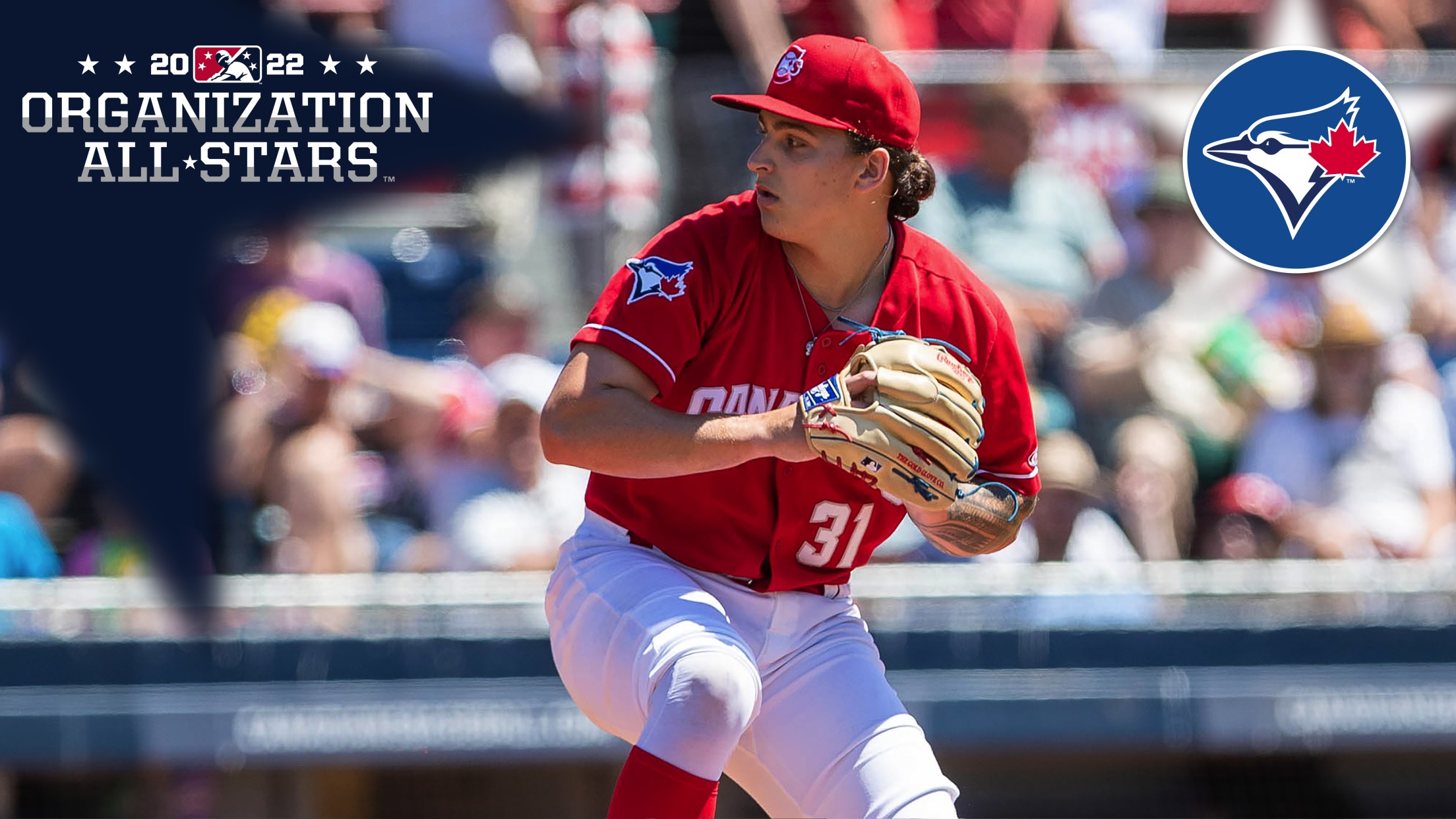 Each offseason, MiLB.com goes position by position across each organization and honors the players -- regardless of age or prospect status -- who had the best seasons in each farm system. Next up in our 2022 Organization All-Stars series are the Toronto Blue Jays.
Double-A award winners and All-Stars
Nieporte, Reetz and Gómez claim league MVP honors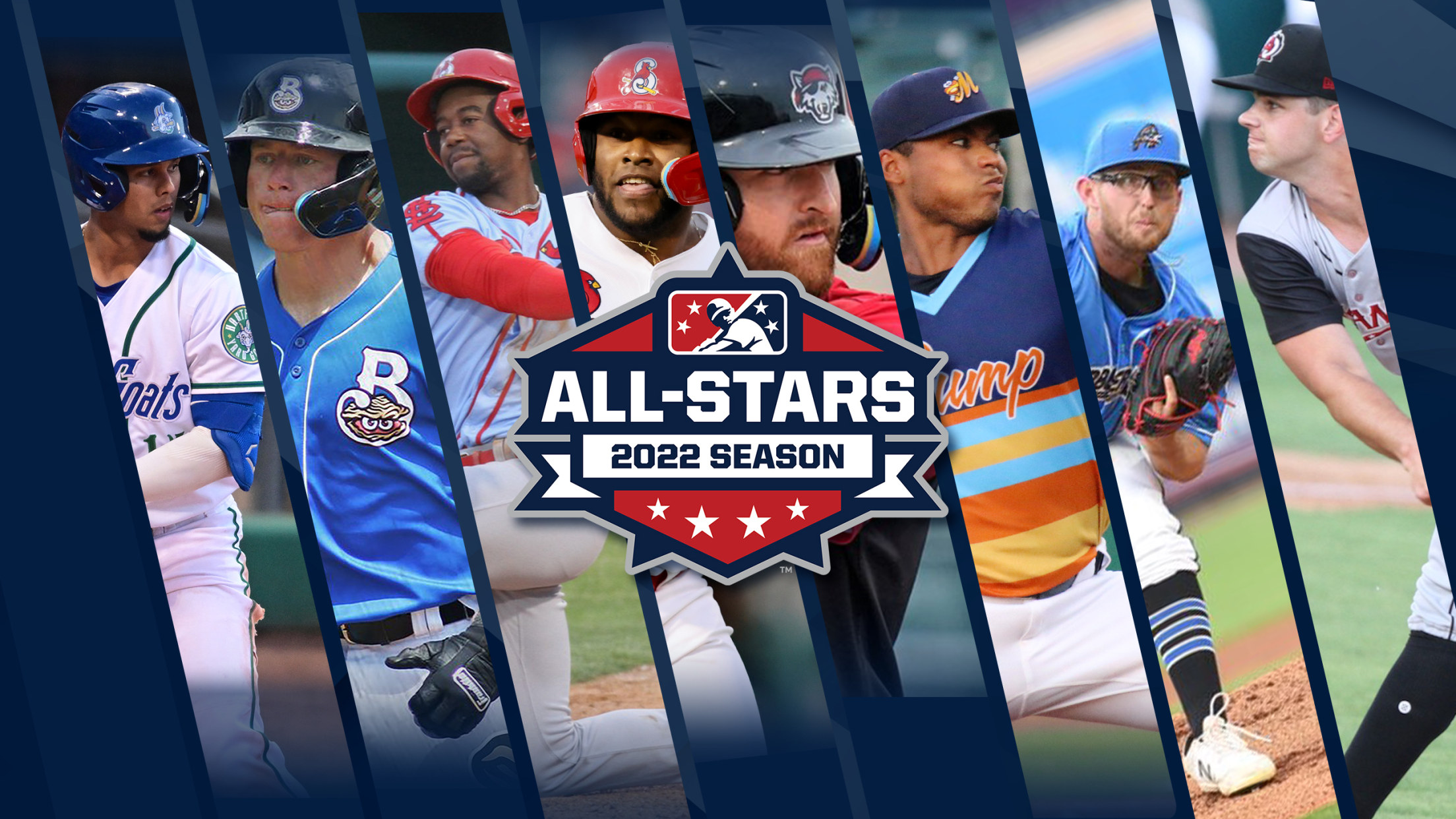 Minor League Baseball has revealed the end-of-season award winners and All-Star teams for the three Double-A circuits, based on votes cast by league managers. Highlighting the winners for the Eastern League were the Tigers' Quincy Nieporte, who took home MVP honors; Pitcher of the Year Tanner Bibee (Guardians) and Ezequiel
Patriots crowned by no-hitter, Martian's power
Vasquez twirls eight frames; Domínguez mashes two, plates six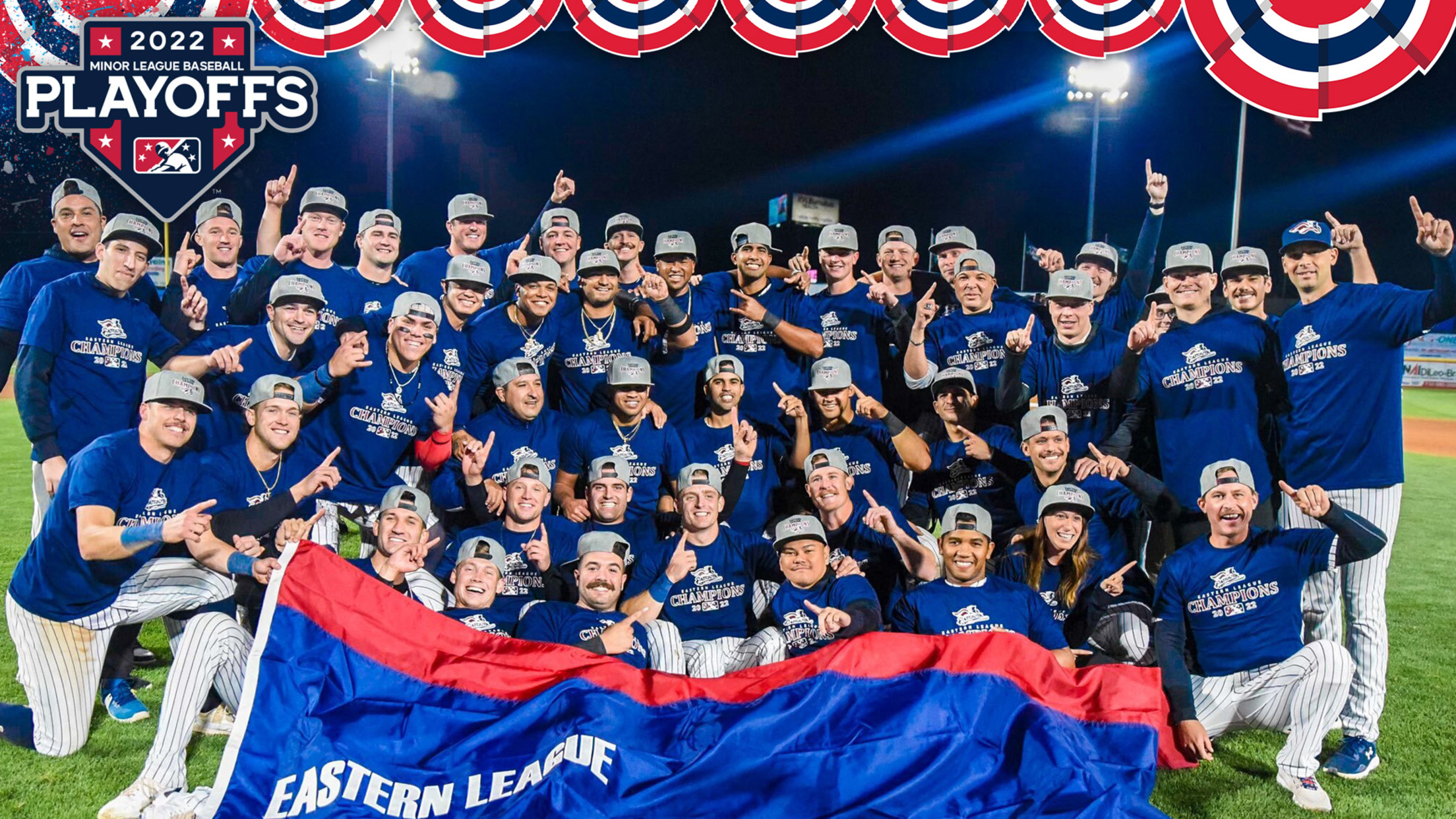 It's truly the Yankees Universe right now. On the same night that the baseball world was mesmerized by Aaron Judge's 61st home run, a pair of New York's top prospects also made history in New Jersey. Jasson Domínguez and Randy Vasquez put forth the best performances of their careers and
Knights' Colas mashes first two Triple-A dingers
Second-ranked White Sox prospect drives in three runs in slugfest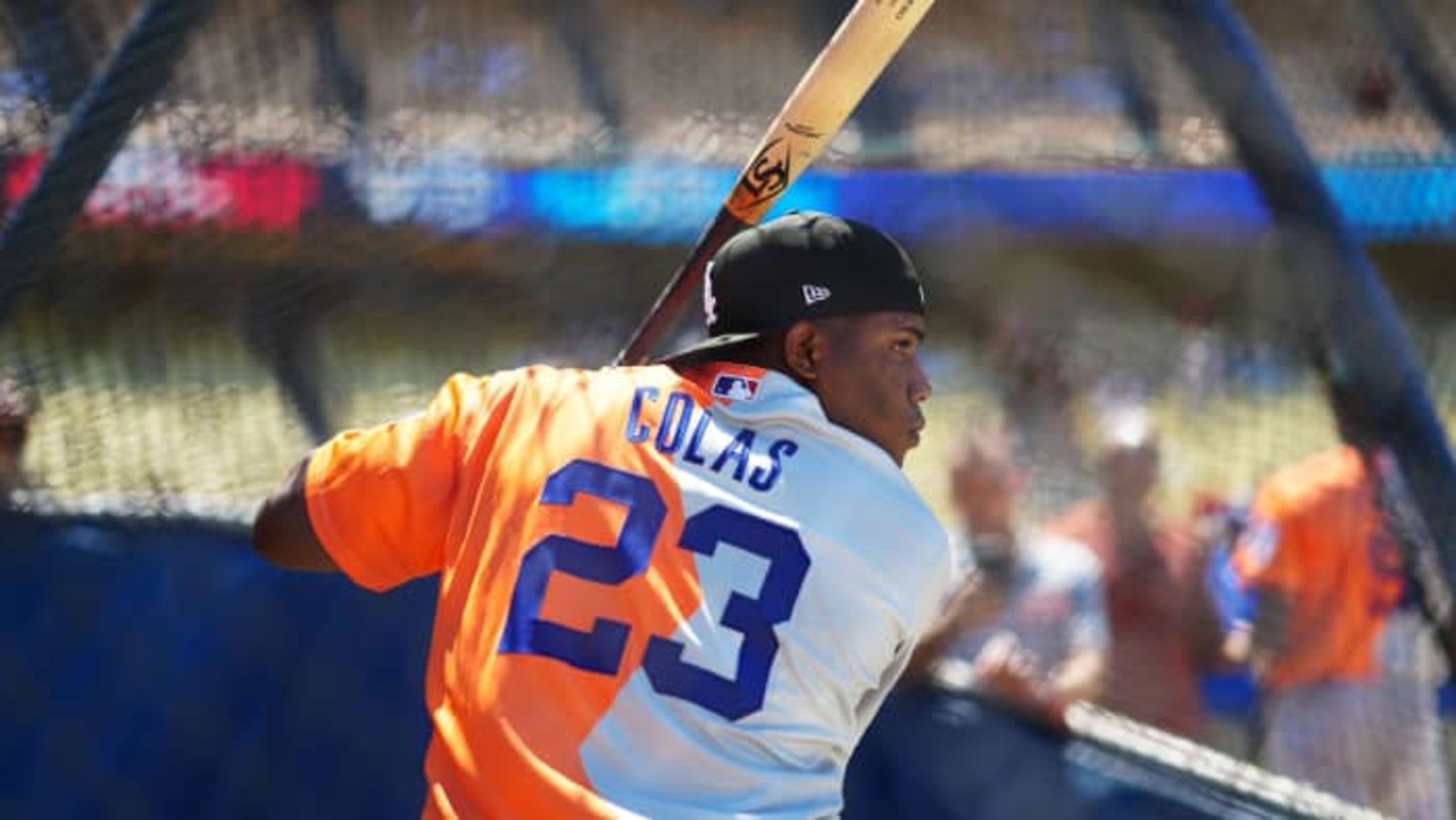 Oscar Colas just put the Minors' highest level on notice. The second-ranked White Sox prospect, who quickly earned a reputation throughout his rookie campaign for displaying brute raw power, hammered a pair of jaw-droppers for his first two long balls at the Triple-A level -- as part of a three-hit
South Bend claims second crown in three years
Cubs' High-A affiliate won consecutive road games to score title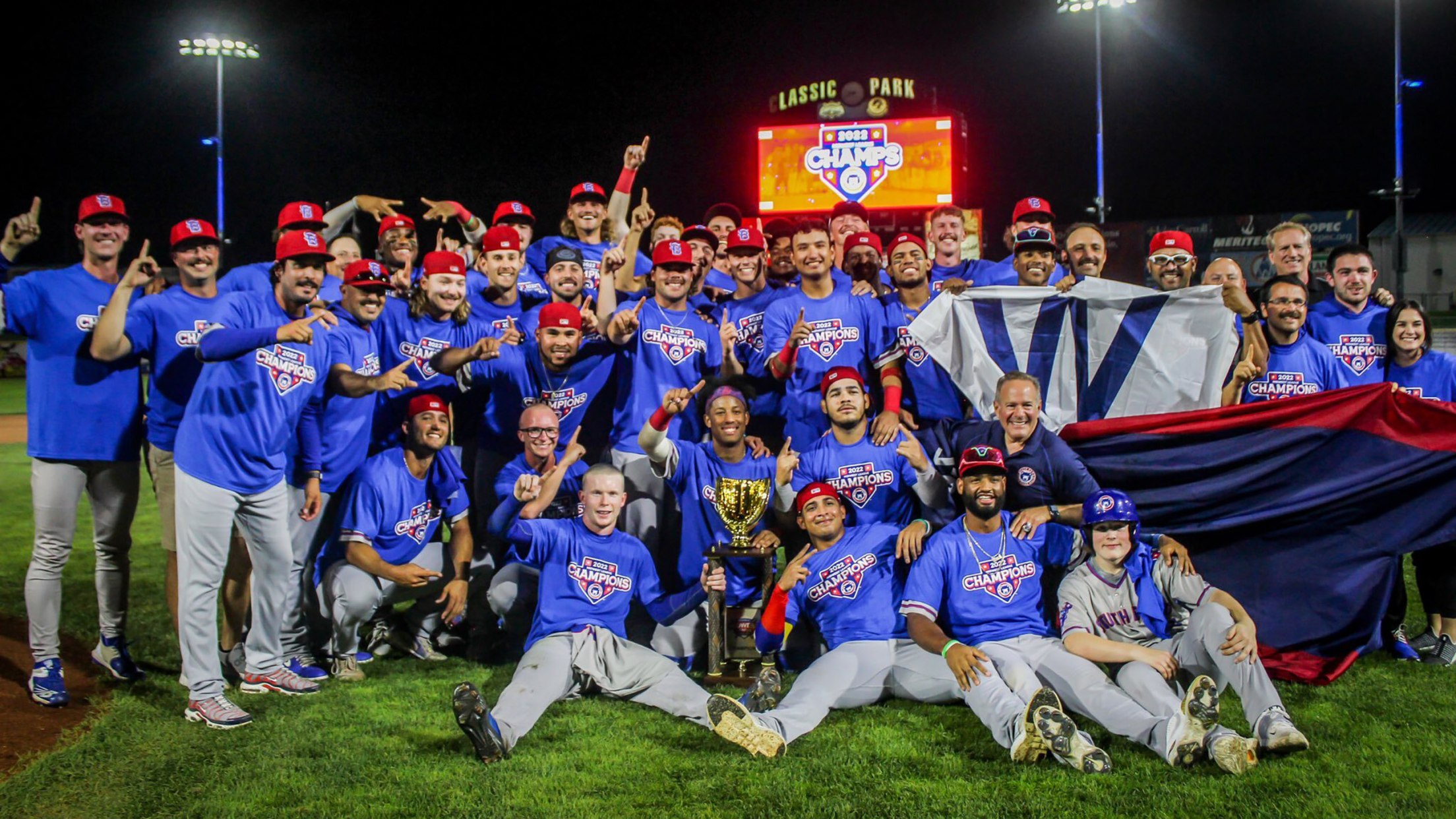 Just call them the do-or-die kids. In their second consecutive decisive Game 3 of the postseason, the High-A South Bend Cubs again rose to the occasion by slugging their way to a Midwest League crown with a 7-4 victory over Lake County in the Championship Series on Wednesday at Classic
RiverDogs sweep to second straight championship
Rays affiliate goes 4-0 in postseason en route to Carolina crown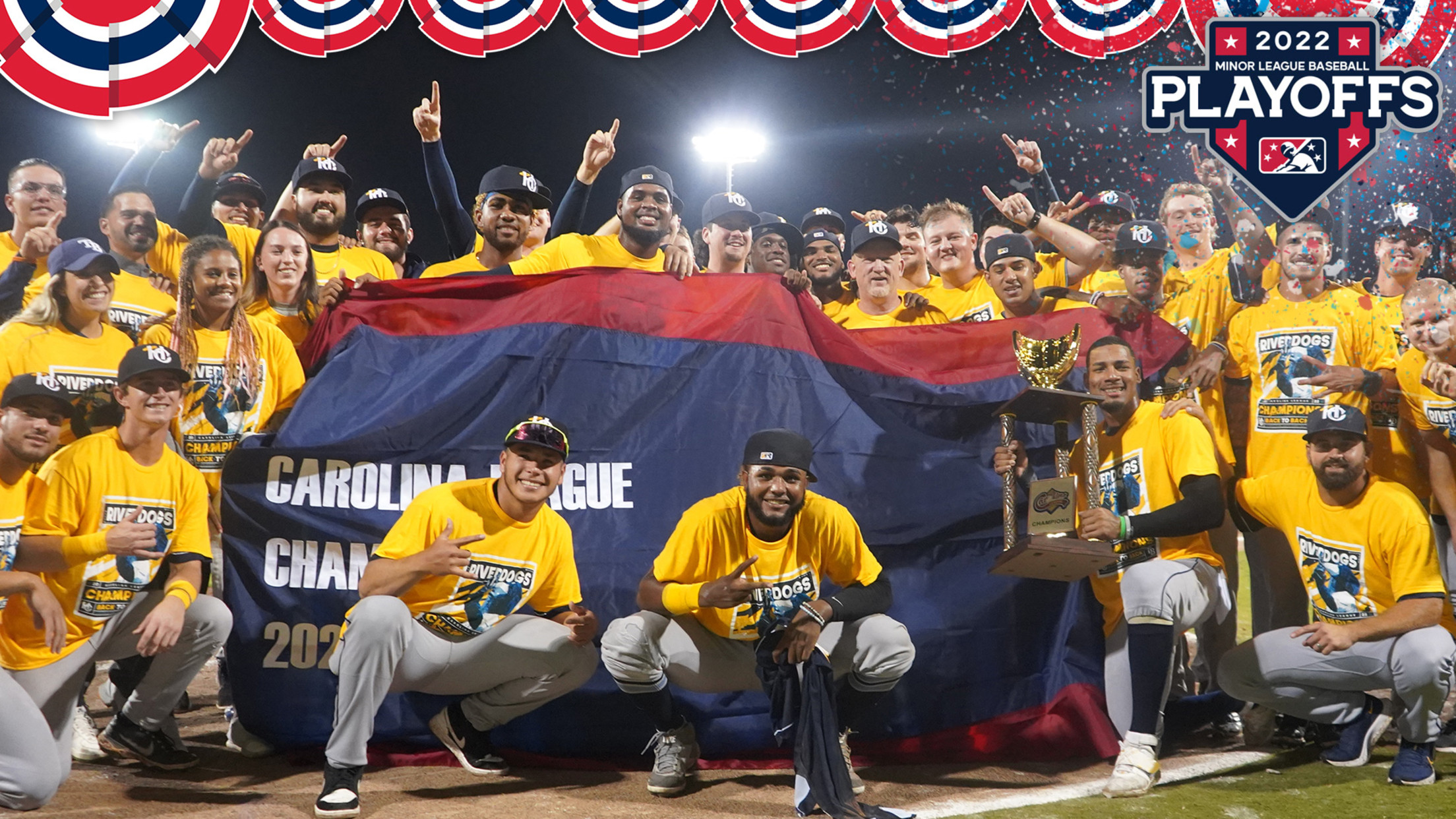 Much like it did all season long, Charleston dominated in the playoffs en route to a second straight title. The Single-A Rays affiliate completed a sweep of the Carolina League Championship Series with a convincing 6-2 victory over Lynchburg on Tuesday night at Bank of the James Stadium.
Domínguez delivers first multihomer performance
Yankees prospect lifts off from both sides of dish for Hudson Valley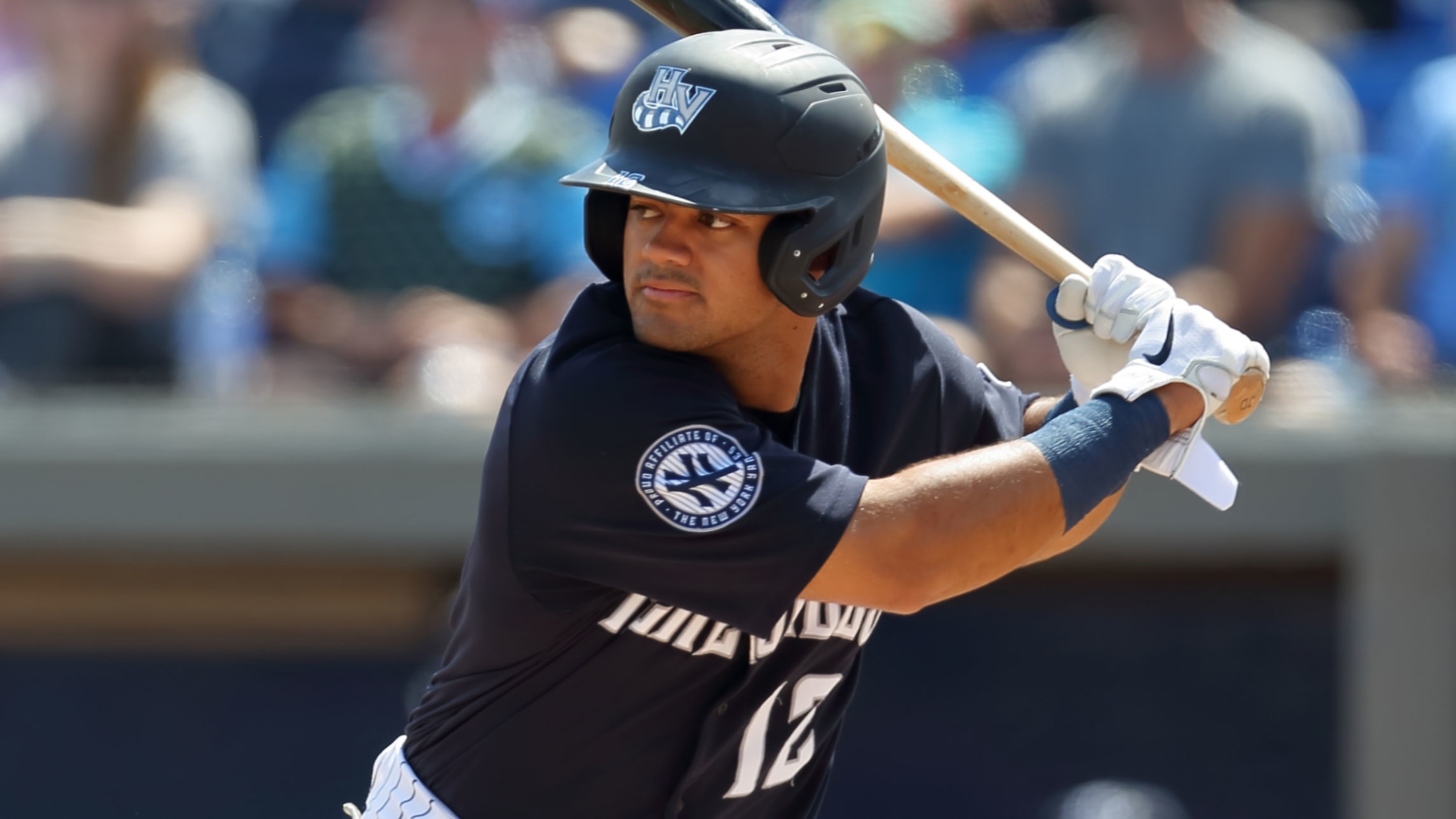 This is what the Yankees and their fans signed up for when the team inked Jasson Domínguez to the richest international signing bonus in team history at $5.1 million in 2019. "The Martian" lived up to the billing as he clubbed his first multihomer game as part of a four-knock
Six arms combine on no-no for Fayetteville
Woodpeckers finish off second no-hitter in franchise history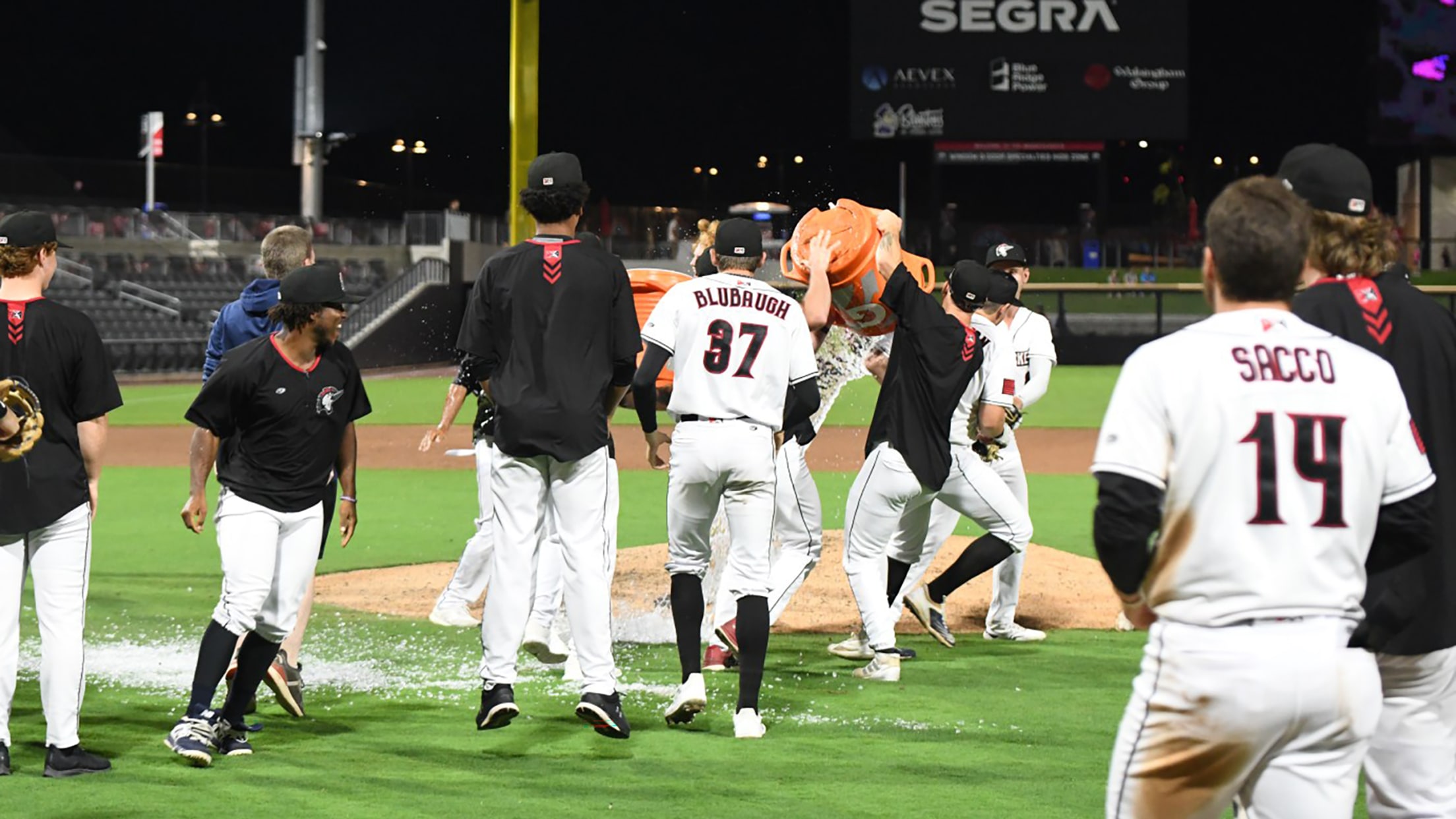 Baseball's evolution has brought about the emergence of what has become known as the "bullpen game." Usually an "opener" starts on the hill before giving way to another short-inning arm, and the pattern continues as nine innings are essentially pieced together. It's proven to be effective at the Major League
Rocket City trio combines on franchise's first no-no
Silseth, Murphy and Torres compile 15 K's across historic feat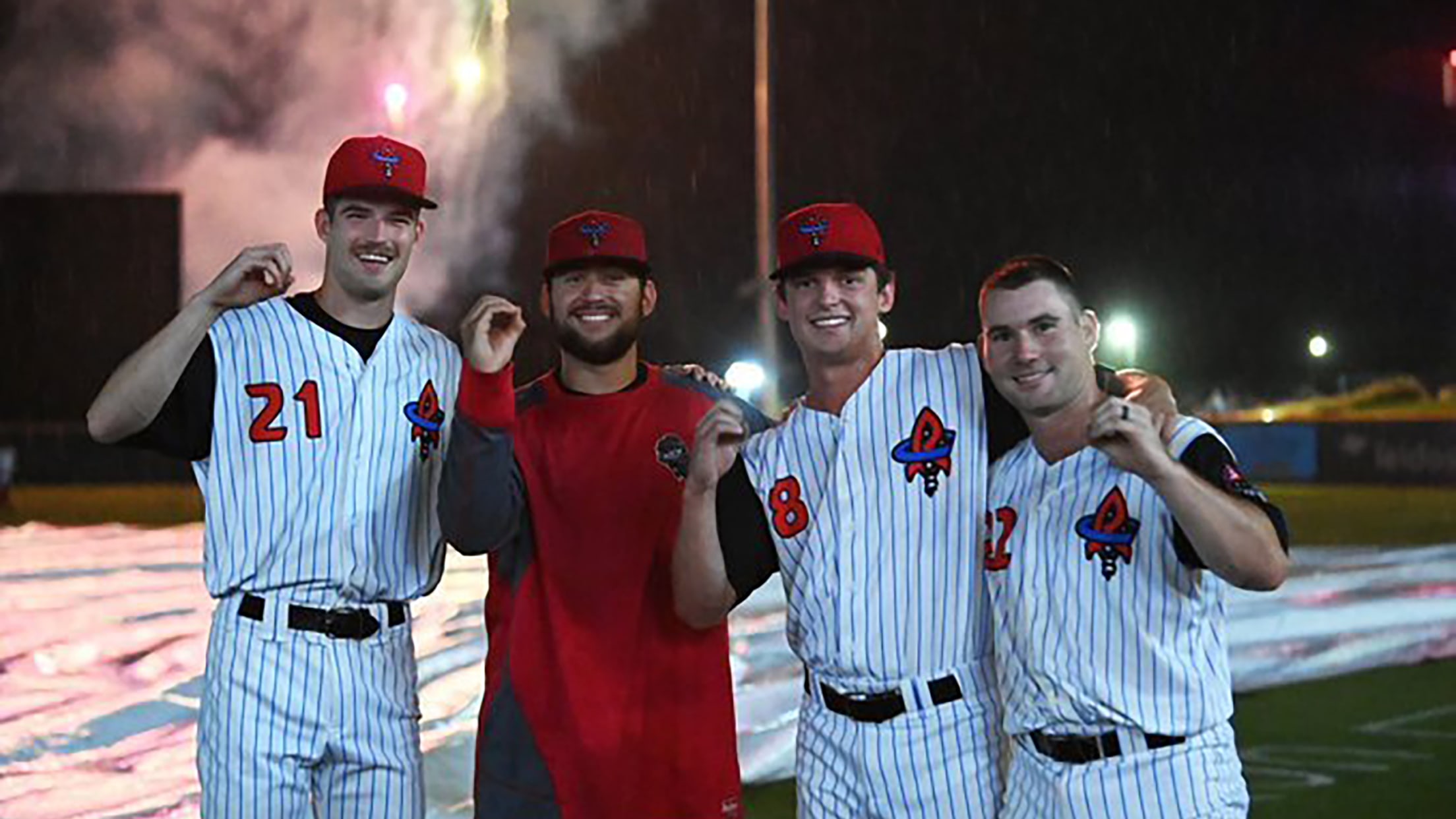 You never forget your first, and for Chase Silseth, Luke Murphy, Eric Torres and Double-A Rocket City, this feeling will certainly last a lifetime.
Frizzell mashes trifecta for FredNats
Washington prospect logs Fredericksburg's first three-homer game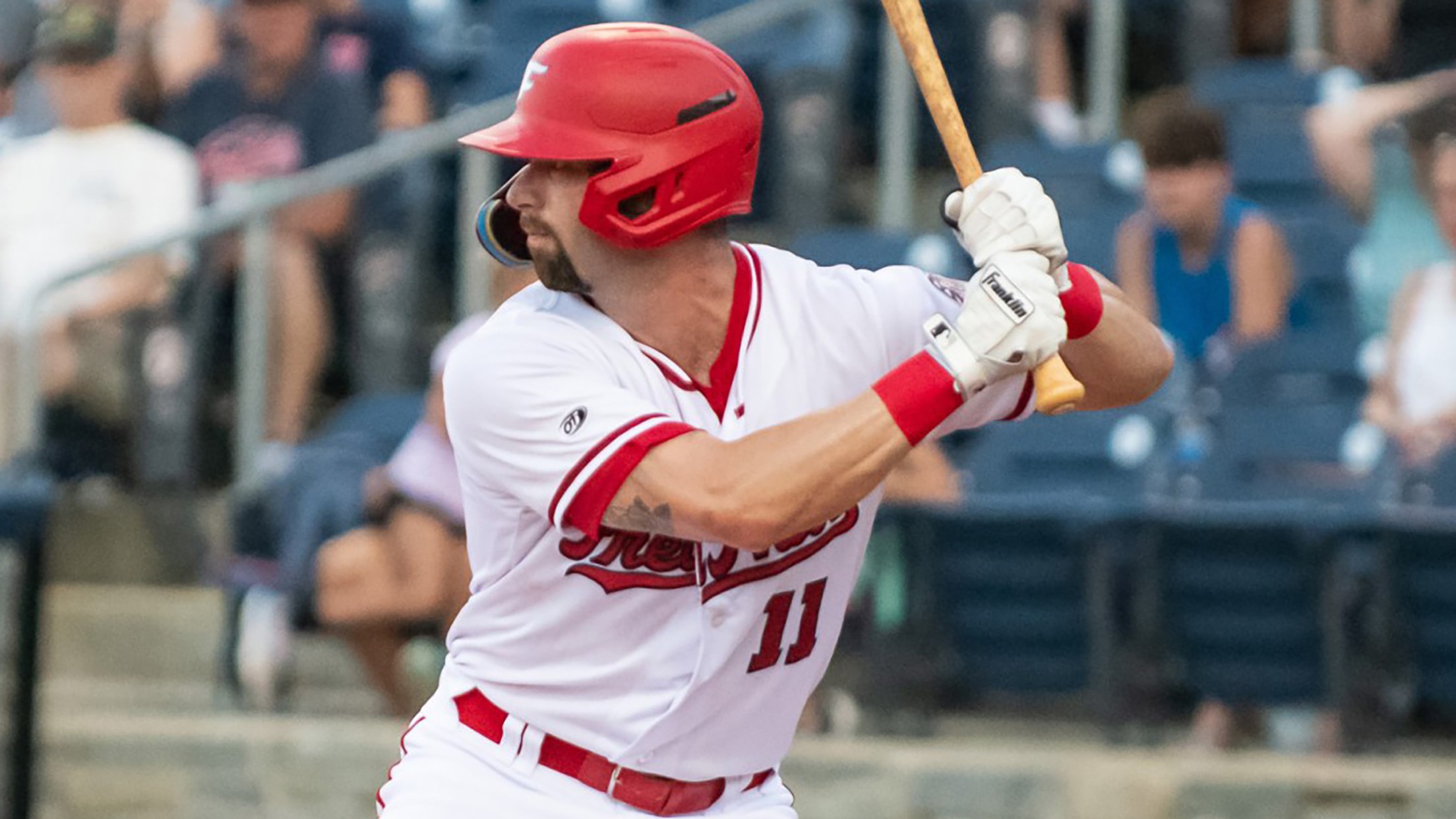 It was one of those nights for Single-A Fredericksburg, as the team erupted for 23 runs on 20 hits, and it was one of those performances for Will Frizzell, who contributed three of those knocks -- all of which left the yard. The Nationals infield prospect clubbed a trio of
Dixon plates nine during second career cycle
Padres infielder homers in fourth straight during feat for Missions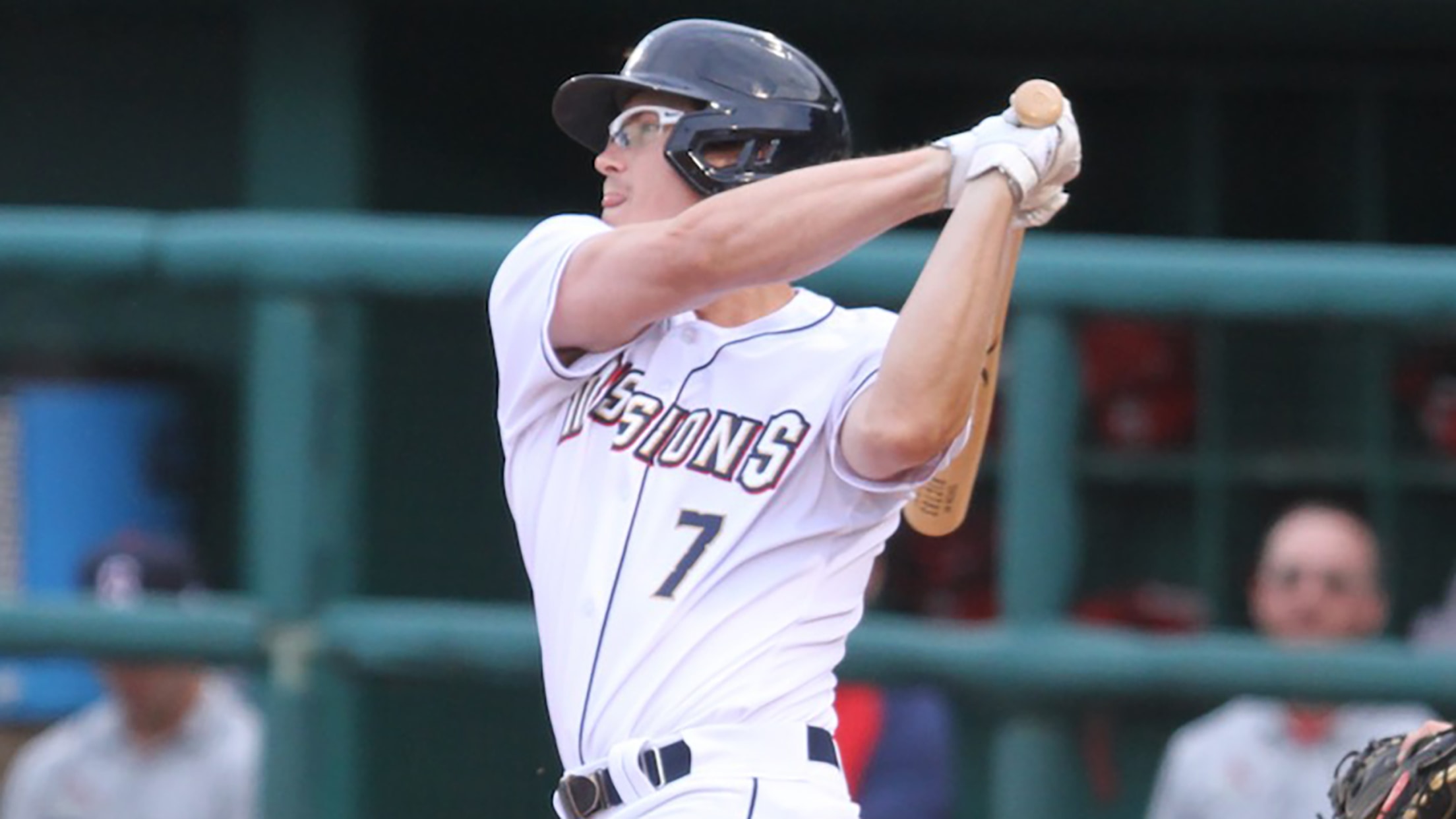 Go ahead and feel free to file this under, "Things you probably won't ever see again." Brandon Dixon didn't just hit for the cycle for the second time in his career Wednesday. The Padres farmhand needed just five innings to complete the milestone while homering in his fourth straight game.
Hickory's Englert, McDowell combine on no-no
The second time this year the Rangers' affiliate completed the feat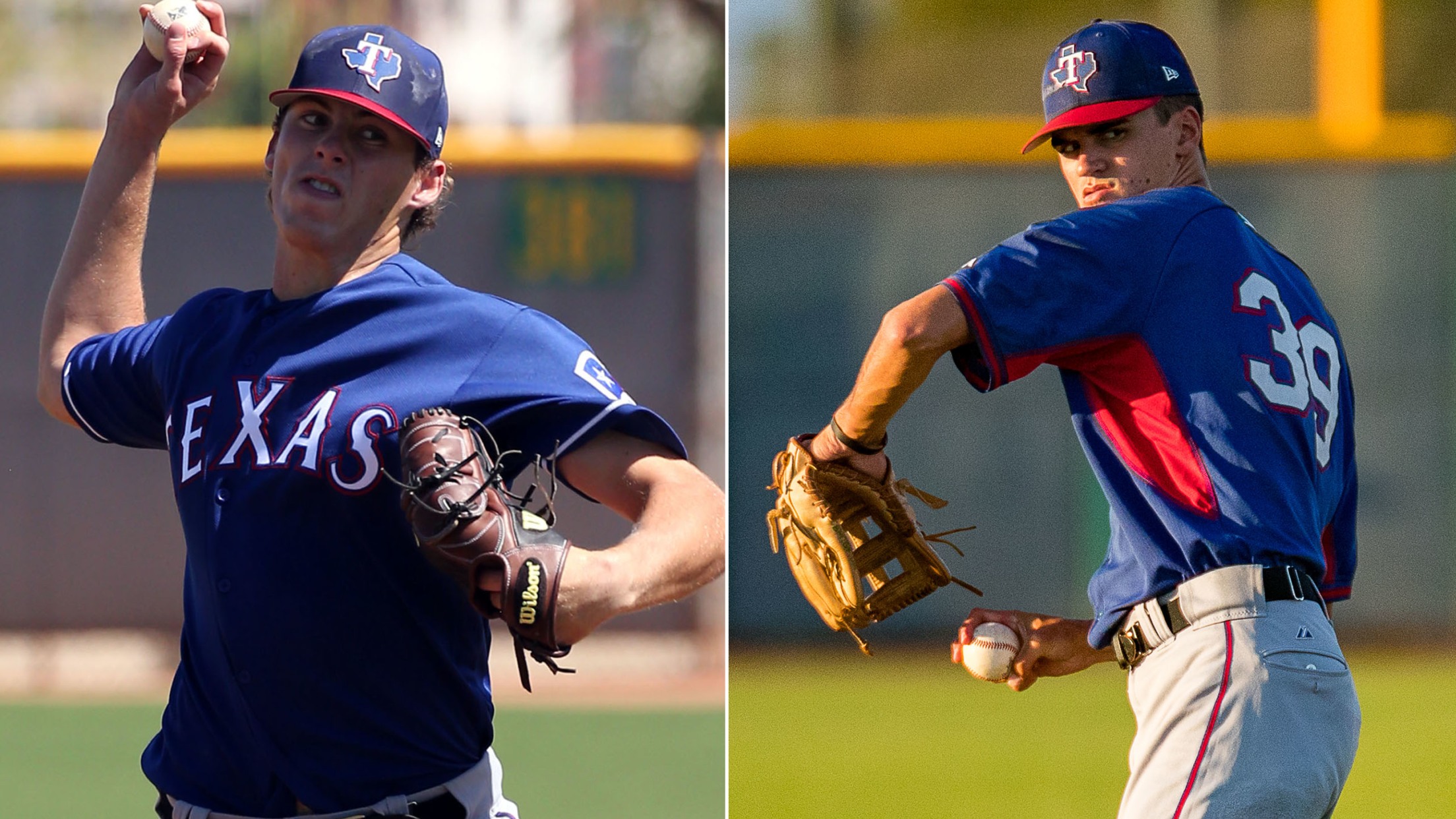 High-A Hickory made history almost exactly a month to the day from when it completed the franchise's first no-hitter in nearly a decade. The club didn't wait nearly as long to throw one again. Mason Englert and Theo McDowell combined to toss the second no-hitter of the season as Hickory