With two more homers, there's no stopping Jung
Top Tigers prospect collects three XBH in same game for first time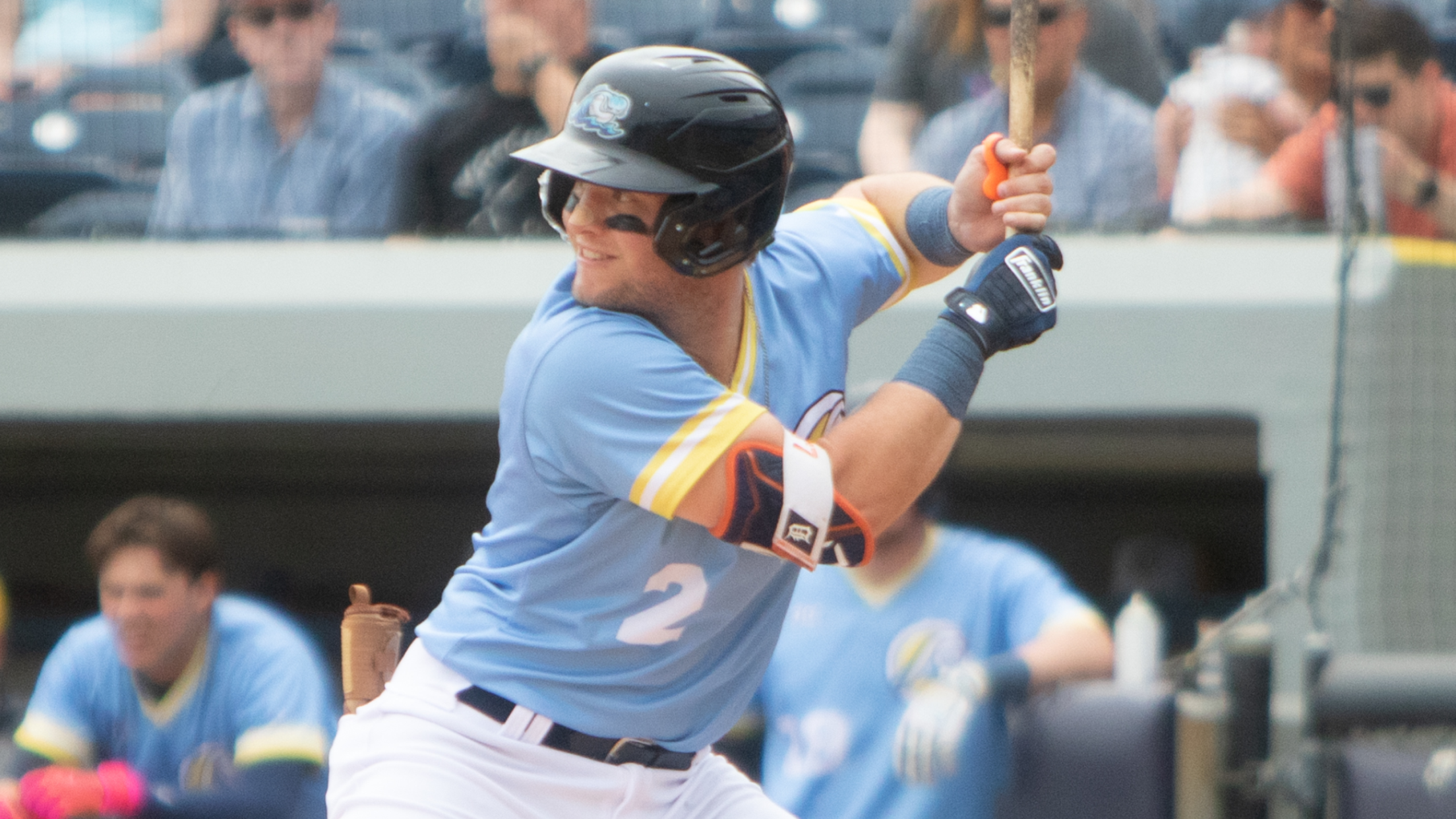 If you looked up "ridiculous" in the dictionary, there's a good chance that Jace Jung's June numbers would be part of the definition. To say the top Tigers prospect has been on a tear lately would be an understatement. In eight games this month, Jung is slashing .485/.526/.848 with more
Influential owner Dave Elmore passes away
Elmore founded, owned several Minor League Baseball franchises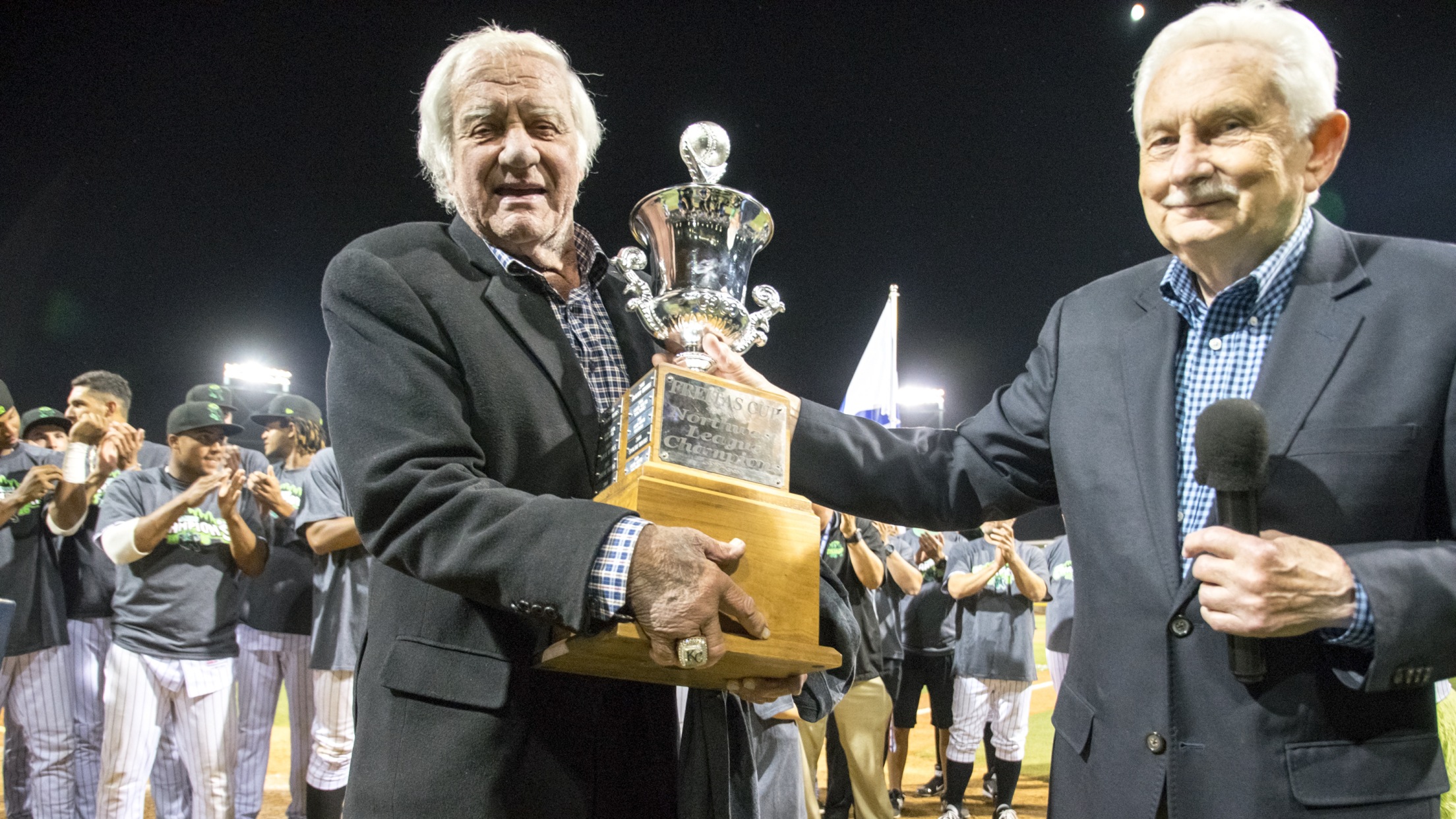 The baseball community mourns the loss of Dave Elmore, a beloved owner and founder of several Minor League teams, who passed away on Wednesday. He was 88. It's apparent that few embodied the true spirit of Minor League Sports quite like Elmore, who was the founder of the Elmore Sports
What's in a date? For Rome, a pair of no-no's
Braves' High-A affiliate logs 9-inning milestone 18 years since last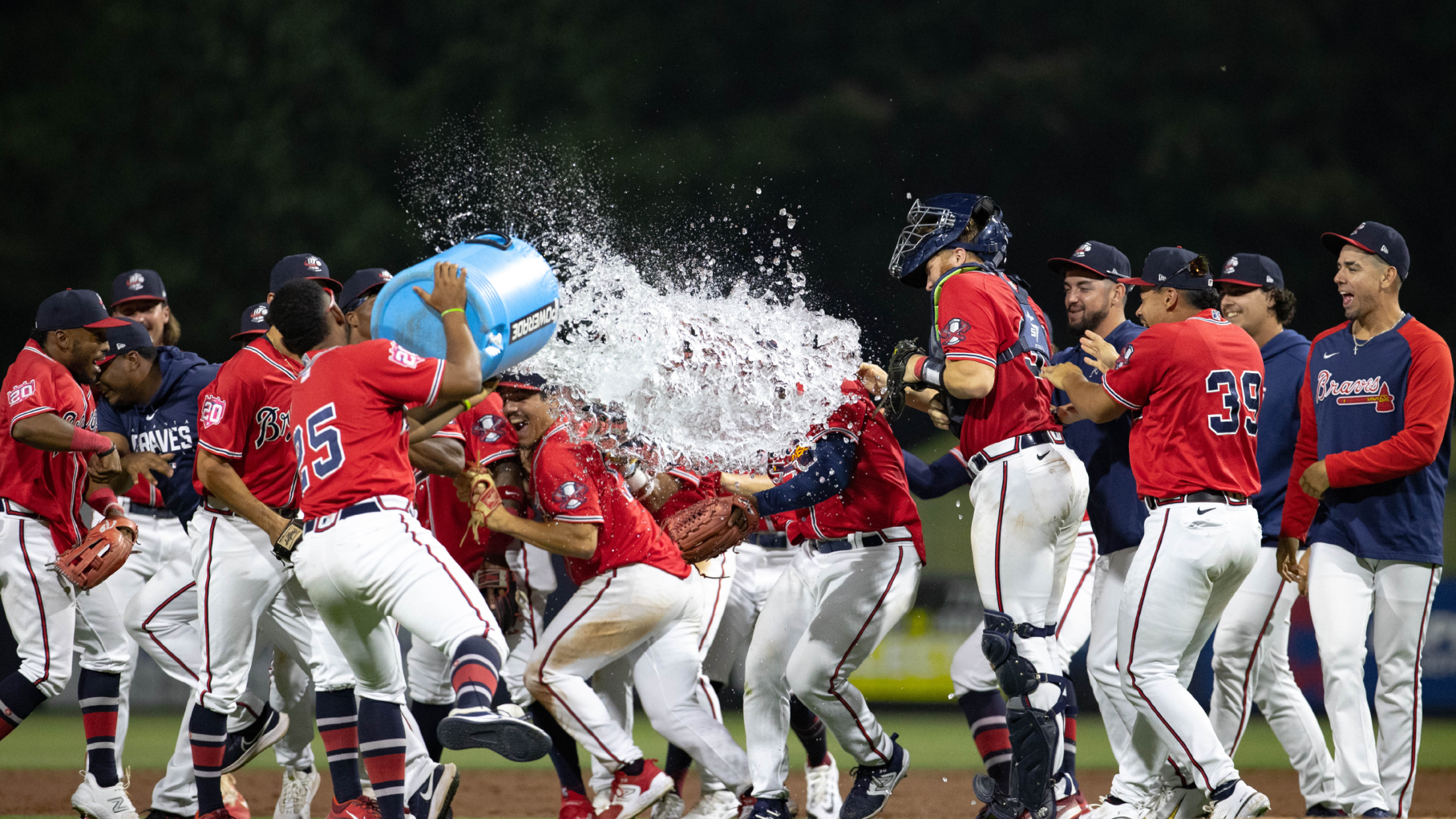 On June 7, 2005, Braves prospects James Parr and Angelo Burrows combined to throw a no-hitter for the Rome Braves against the Savannah Sand Gnats, a then-Mets affiliate. As fate would have it, exactly 18 years later, Atlanta prospects Daniel Martinez and Luis Vargas combined to no-hit the Hickory Crawdads,
TinCaps, city of Fort Wayne honor AAGPBL club
Monument dedicated to female pro team Daisies unveiled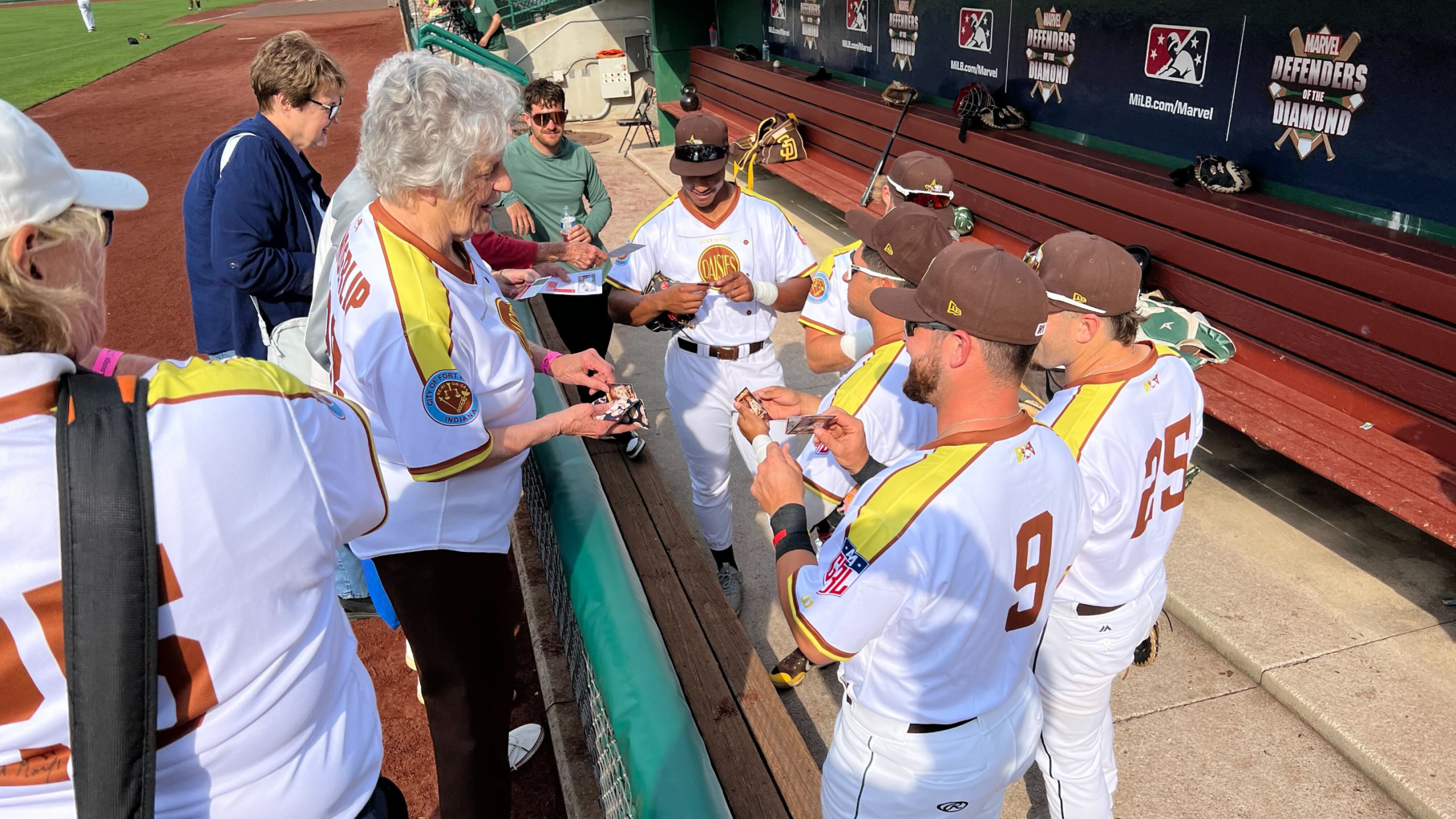 On a warm June night in northeast Indiana, Fort Wayne's Parkview Field was full of daisies. The Daisies of the All-American Girls Professional Baseball League, to be exact. The High-A TinCaps honored the city's AAGPBL team on Saturday, wearing replica jerseys and unveiling a monument dedicated to the club that
Wood introduces power early in Senators' tenure
Top Nats prospect's first Double-A extra-base hit is 9th HR of year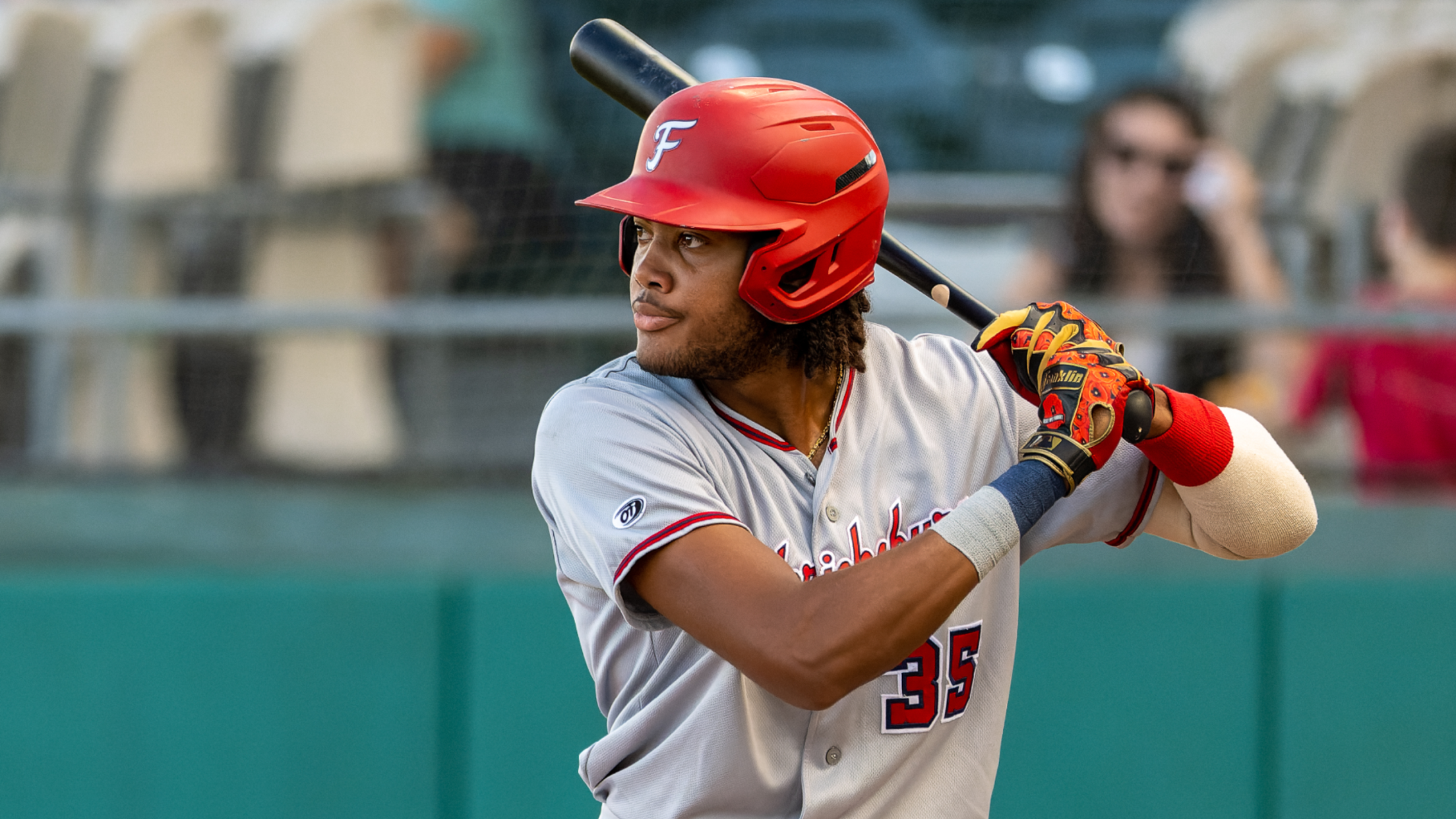 James Wood is moving on up, and moving on up with style. The top Nationals prospect clubbed his first Double-A home run on Thursday, his first extra-base hit since being promoted on May 28. Wood sports 60-grade power -- tied with his speed for his highest-graded tool -- and he
Teen sensation Salas lives up to billing in pro debut
Padres phenom doubles, singles and scores Storm's go-ahead run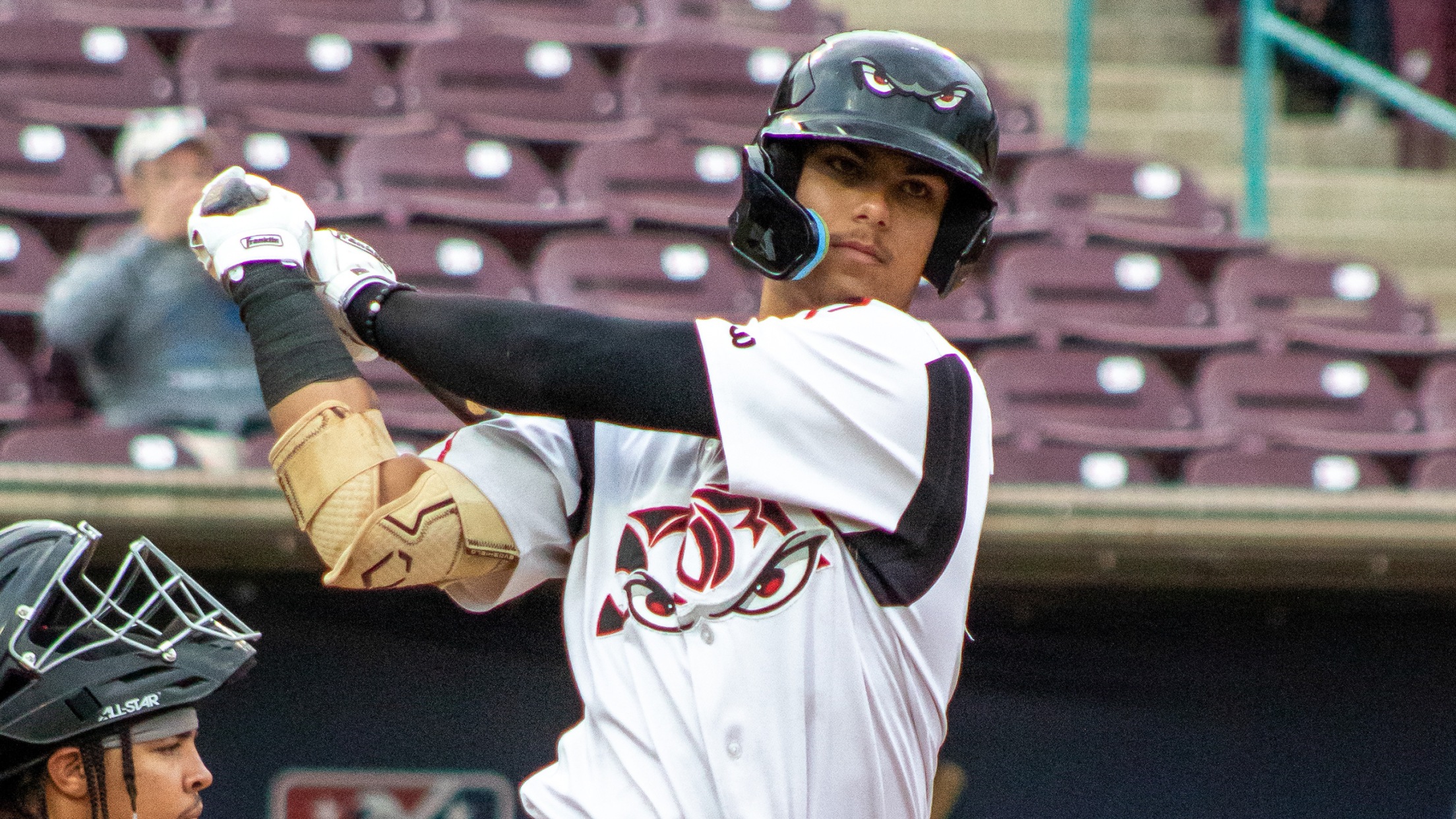 Ethan Salas doesn't even have a learner's permit yet, but the 16-year-old phenom already has a license to hit. The Padres' No. 3 prospect skipped over the Rookie-level Complex League entirely and was assigned to Single-A to begin his professional career. As if that wasn't impressive enough, Salas scored the
Jumbo night: Triple play, 20 runs and ... a wedding?
Jacksonville pulls out all the stops in action-packed victory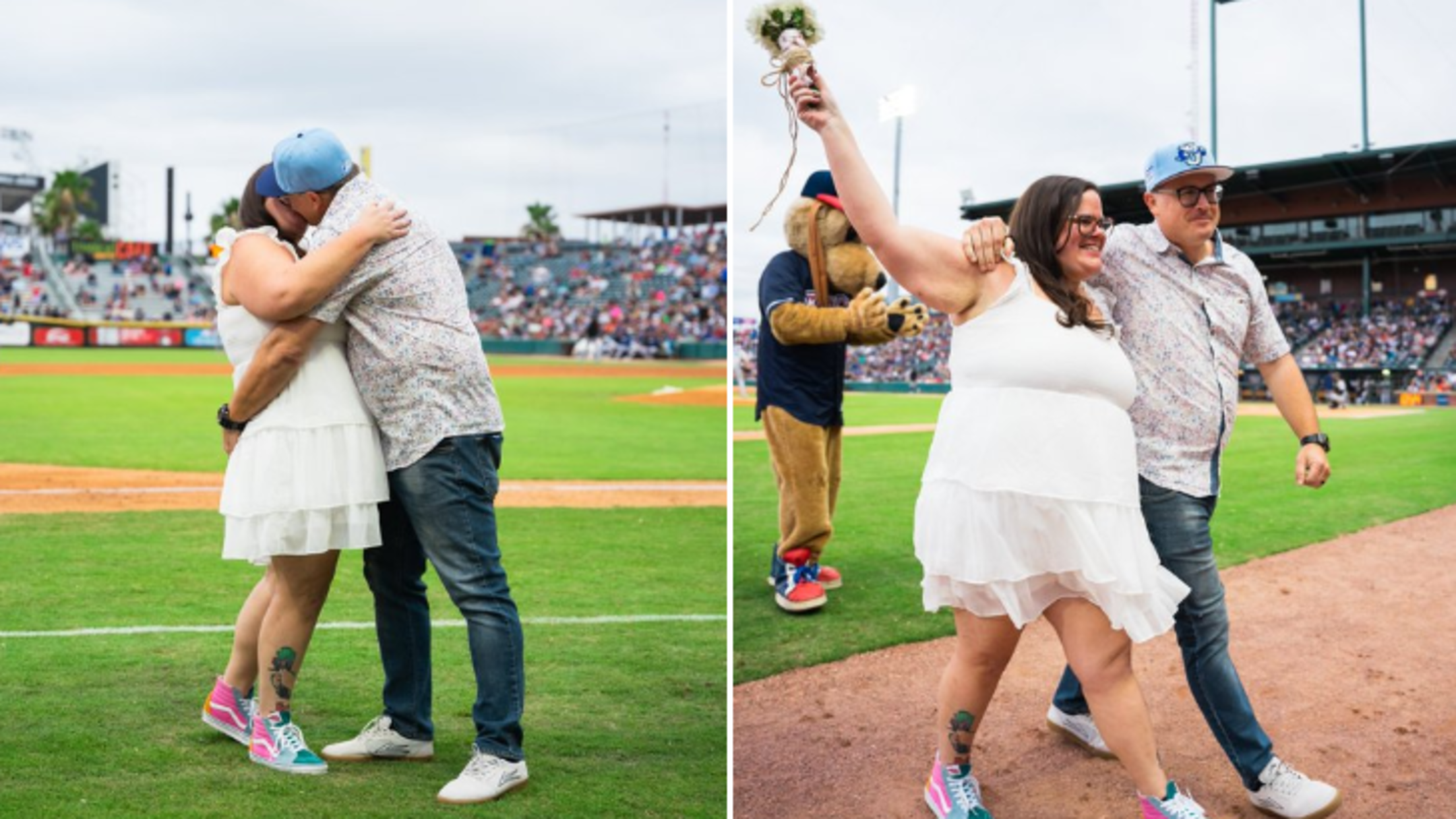 A lot of things happened at the Jacksonville Jumbo Shrimp game on Saturday. It started with a triple play to escape a jam in the first inning and ended with the Marlins' Triple-A affiliate hitting two grand slams and putting up 20 runs in a home game for the first
Springfield cash-ews in on local cuisine
First alternate identity honors chicken dish created in Missouri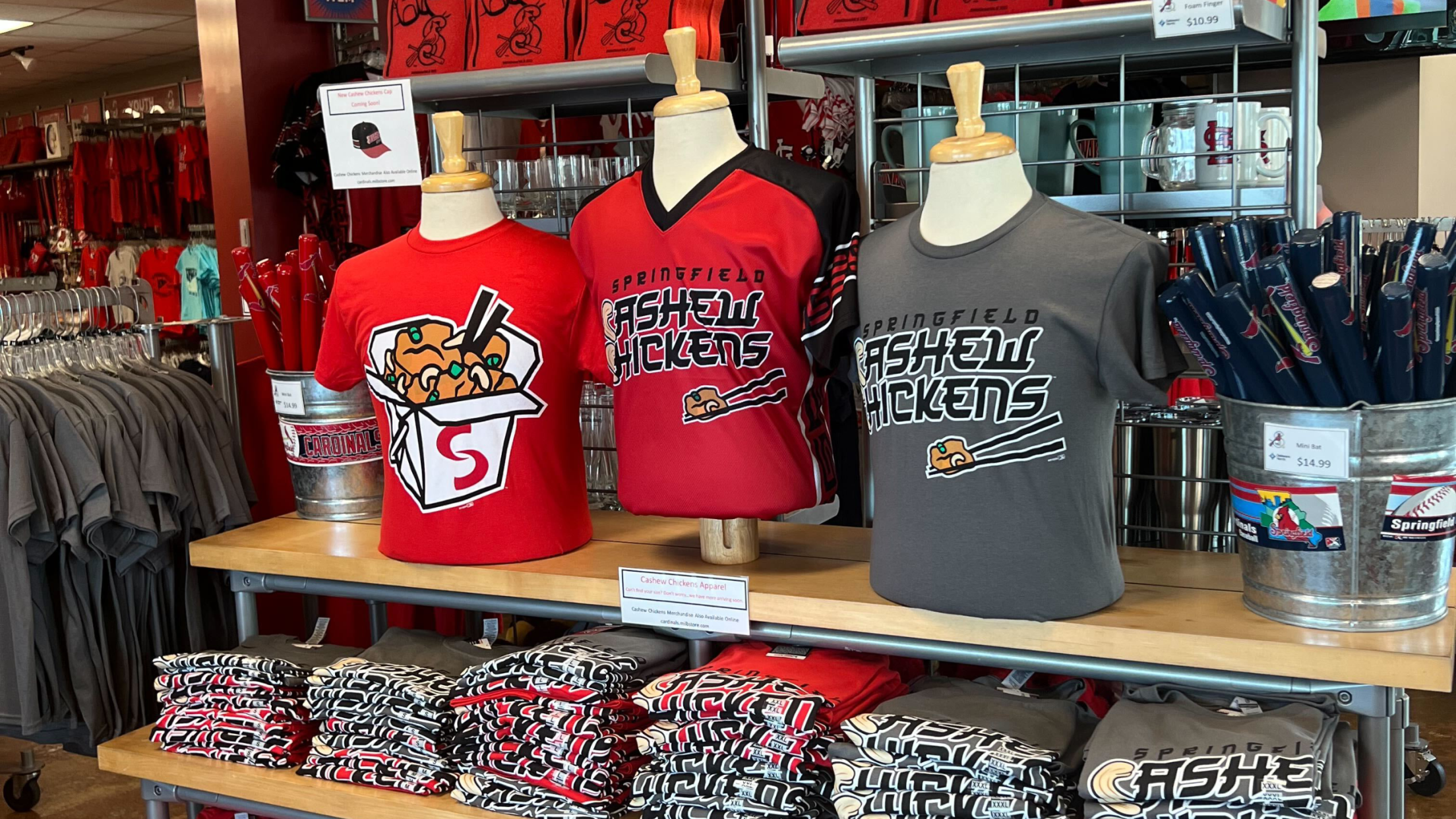 The Springfield Cardinals have always been, in the words of general manager Dan Reiter, a very traditional franchise. The Double-A team had never assumed an alternate identity before, but the tradition was broken this week. For the first time in the club's history, they didn't take the field as the
Woodpeckers flying high as Eighty Deuces
Identity pays homage to 82nd Airborne Division's WWII veterans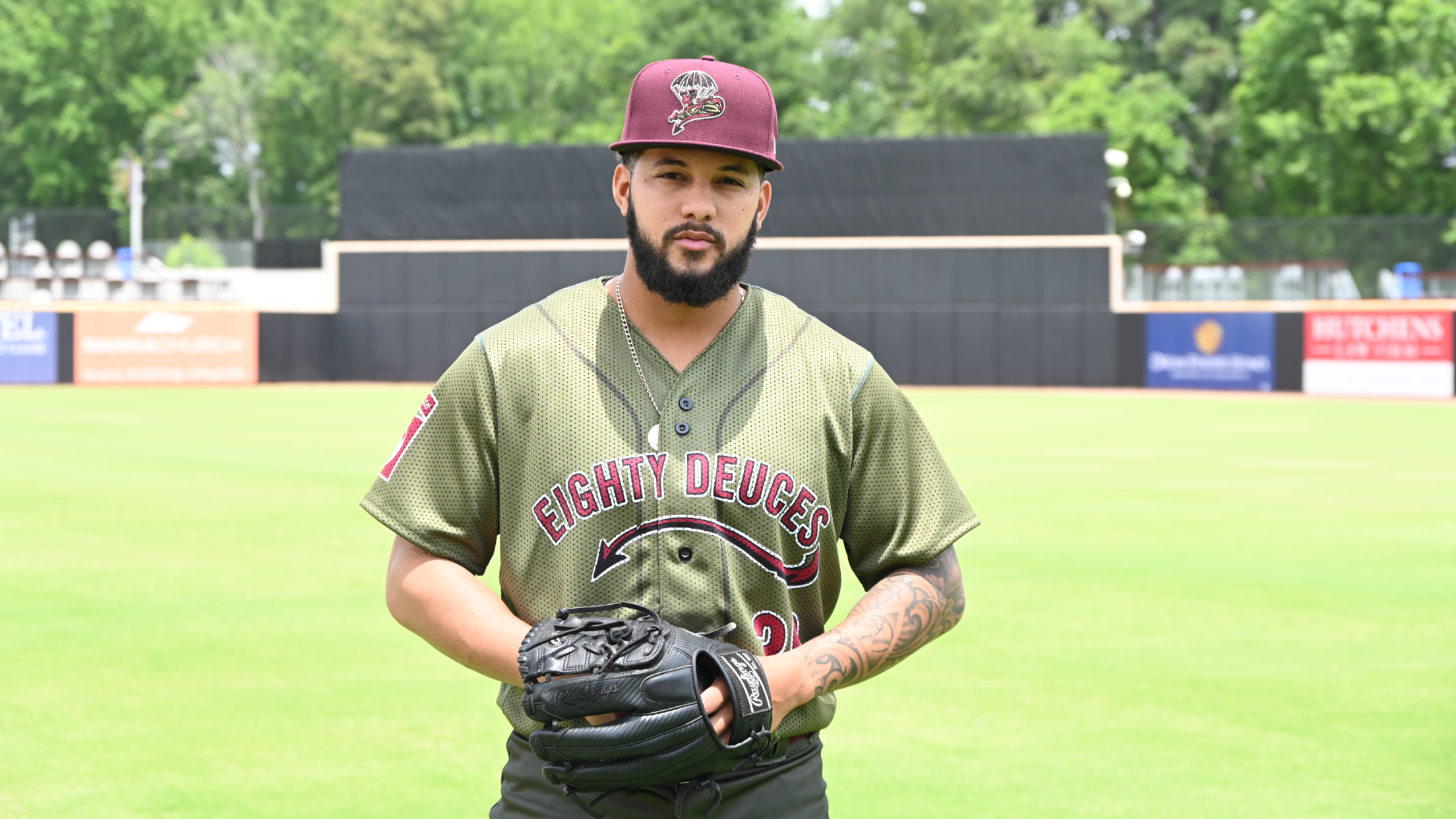 The military community is an integral part of the City of Fayetteville, and on Friday, the Fayetteville Woodpeckers pay tribute to them via the clothes on their very backs. The Astros' Single-A affiliate took inspiration from the concept of City Connect jerseys to create the Fayetteville Eighty Deuces, an homage
Danas, Mesas get in some extra bonding time
Two sets of prospects mark National Brother's Day differently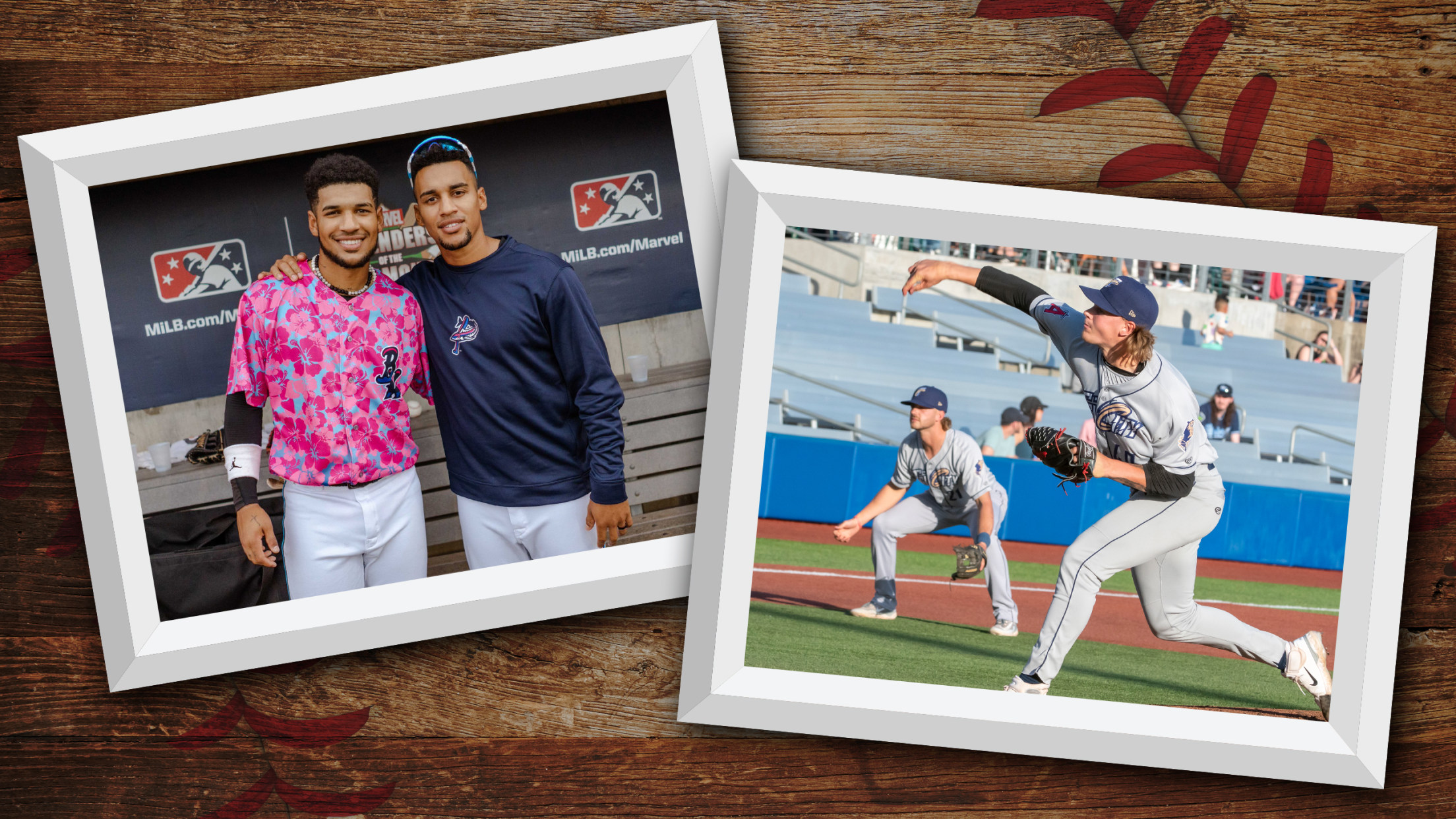 For the Dana brothers, playing for the Tri-City Dust Devils is something of a family tradition. And for the Mesa brothers, taking the field for the Pensacola Blue Wahoos was a treat they'd like to repeat. But in both cases, being in pro ball in the same organization as their
'Trust in my abilities:' Walker stays red-hot
MLB's top prospect slugs homer, adds two big hits for Memphis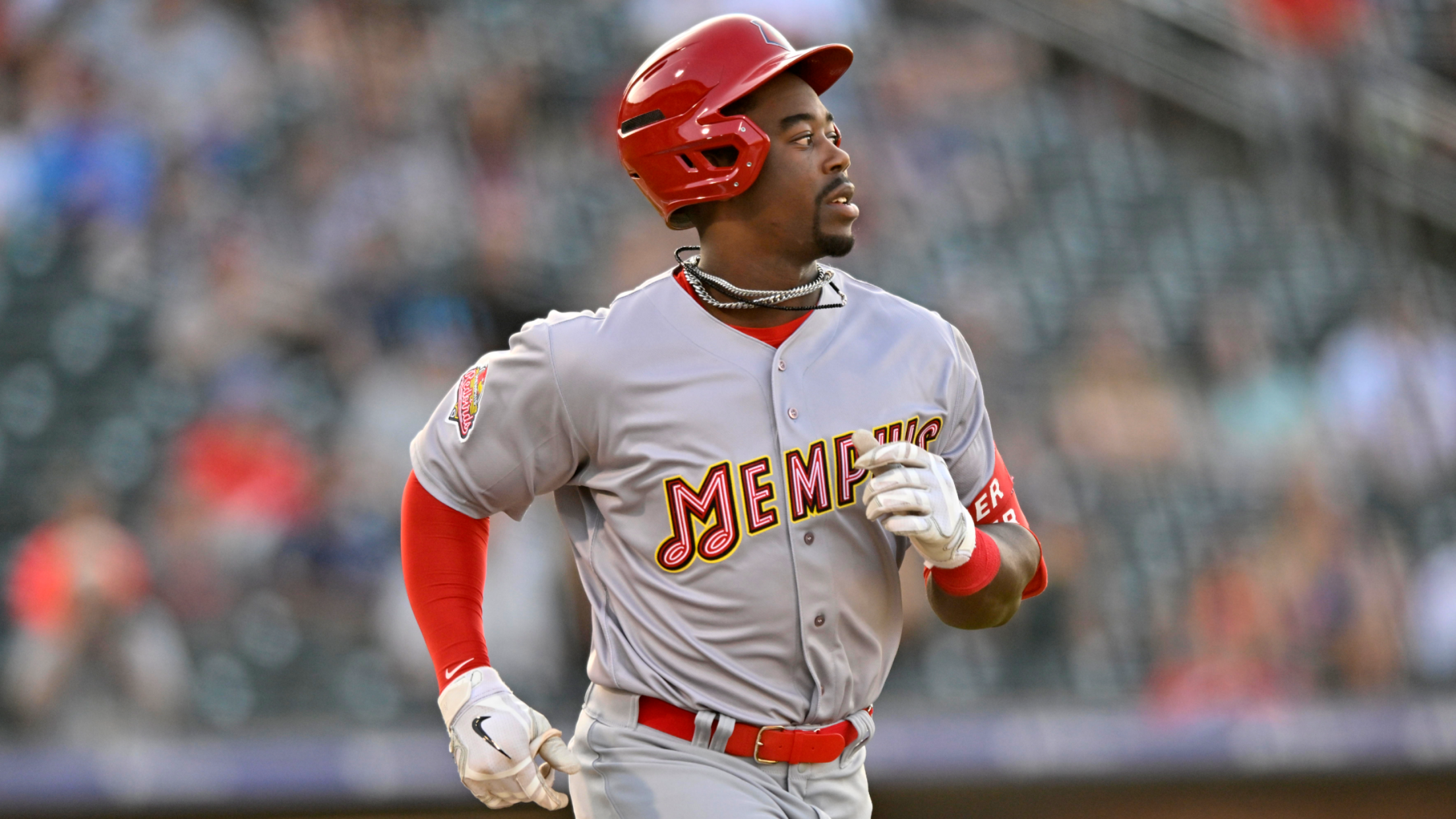 Jordan Walker has been under a microscope since he broke camp with the Cardinals to start the season. The low point that followed his historic hitting streak -- being sent down to Triple-A to, among other things, work on his ground-ball rate -- came with struggles that are hard for
Goose engages in fowl play in Hudson Valley
Yankees' High-A affiliate gets a surprise visitor in game's first frame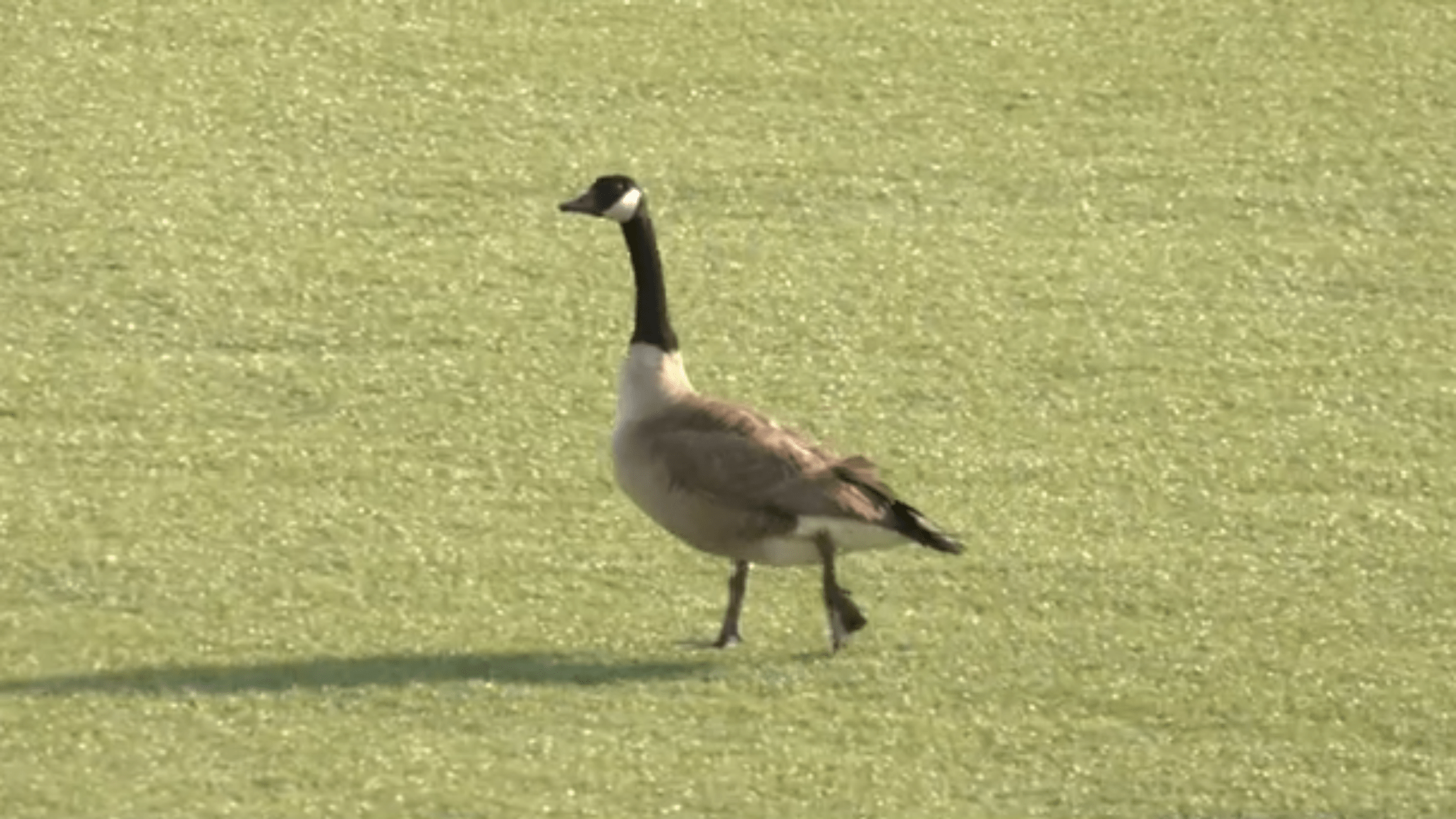 An out had not even been recorded in High-A Hudson Valley's contest against Brooklyn on Thursday when the game took a turn for the wacky. A goose found its way onto the field at Heritage Financial Park, evading both players and groundskeepers alike in a brief appearance that raised goosebumps
Brewers prospects post banner day for Biloxi
Quero parks trio of homers, Chourio adds another to lead Shuckers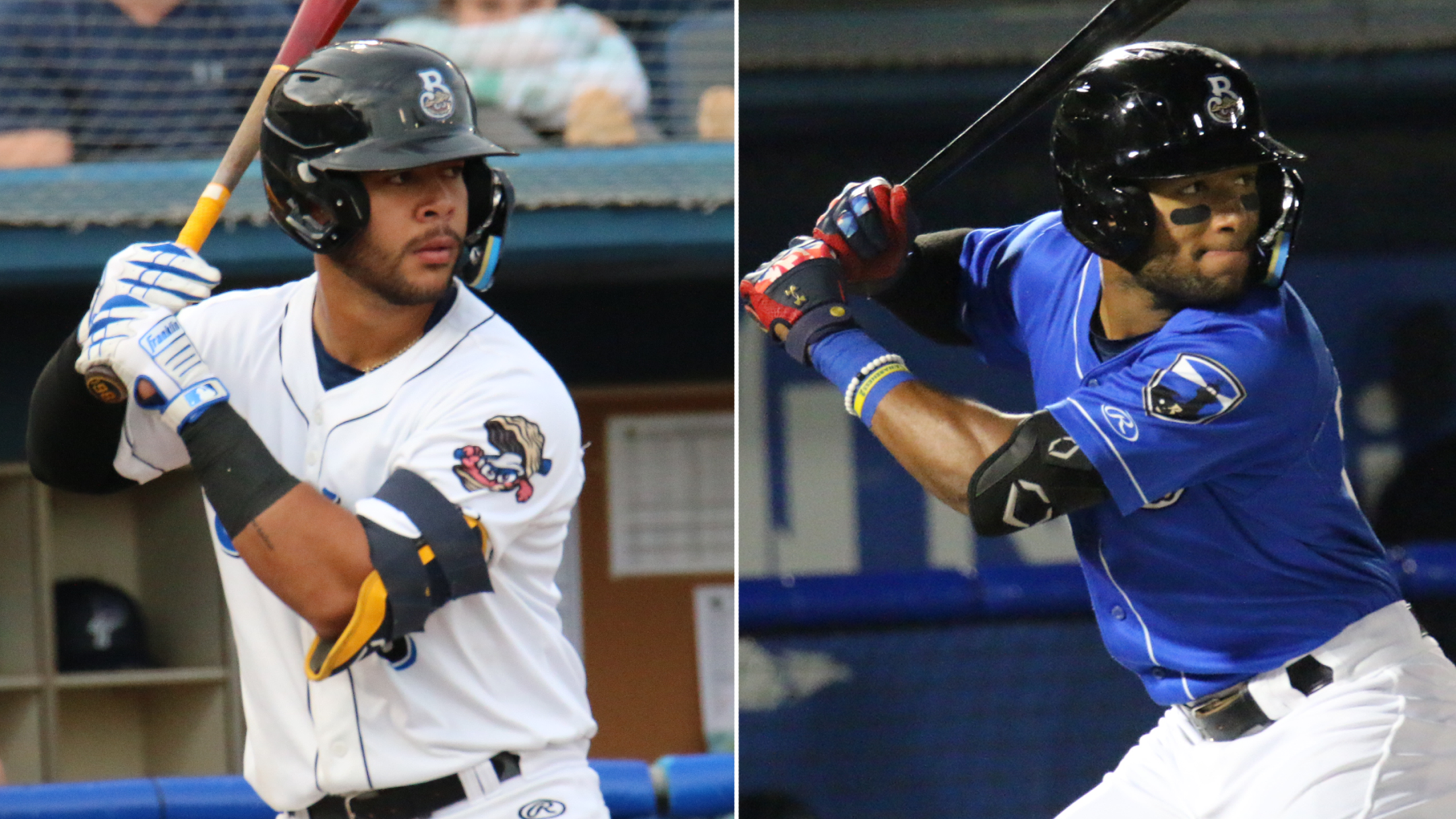 It was a banner day for Biloxi, when top Brewers prospects Jackson Chourio (No. 1) and Jeferson Quero (No. 3) combined for four home runs and six hits while accounting for all six of the Double-A squad's runs in its 12-6 loss. But let's give credit where credit is due:
Minor Leagues bring the love on Mother's Day
Clubs wear pink and players deliver special shoutouts for moms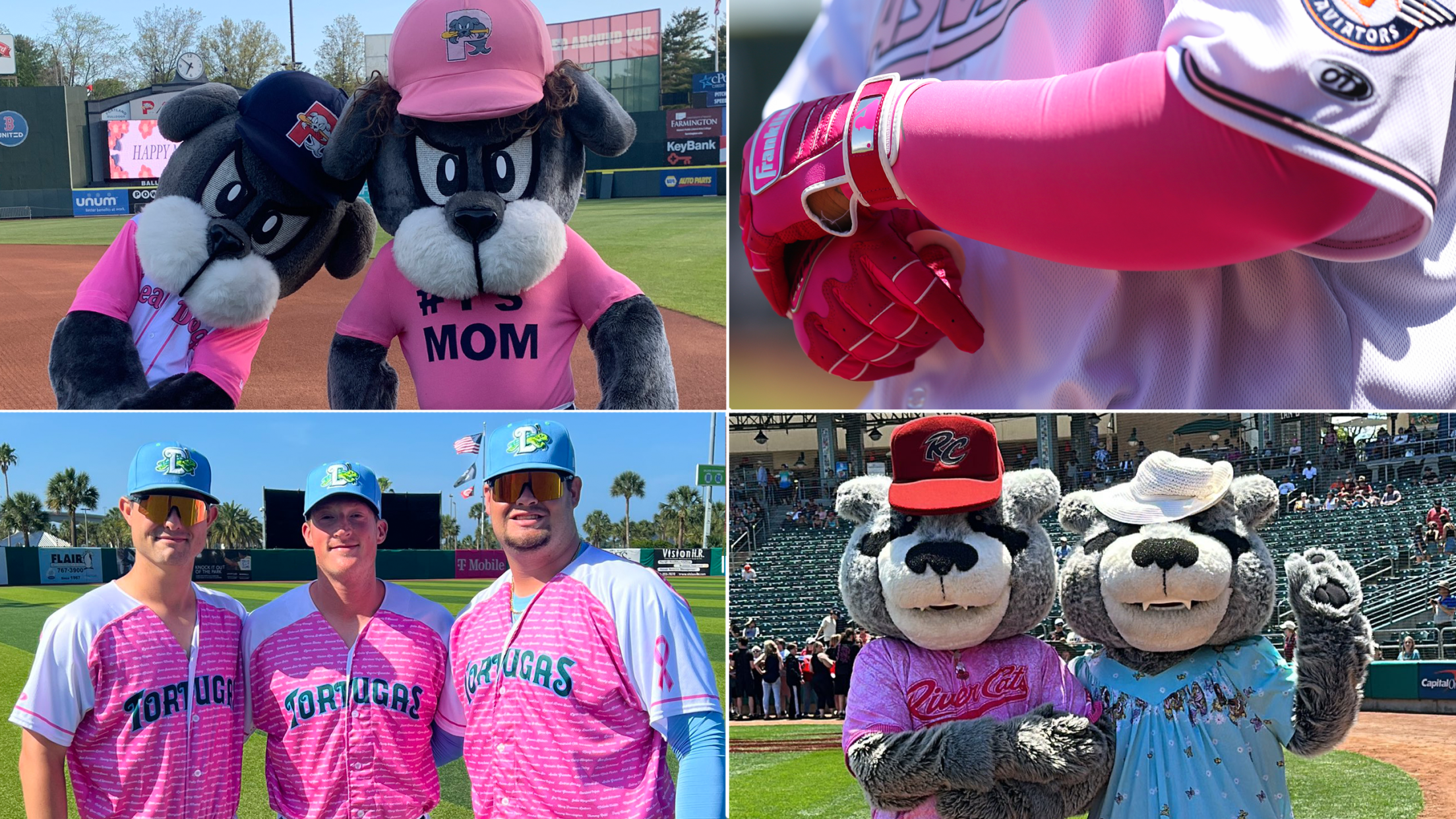 Where would we be without our moms? While people everywhere celebrated Mother's Day, teams and players around the Minors made their affection known with pink uniforms, moms honored before the game and even home runs hit in maternal honor. Because moms always support their kids win or lose, it made
Chourio wins battle against hard-throwing Joyce
Brewers' top prospect hits oppo homer against Angels right-hander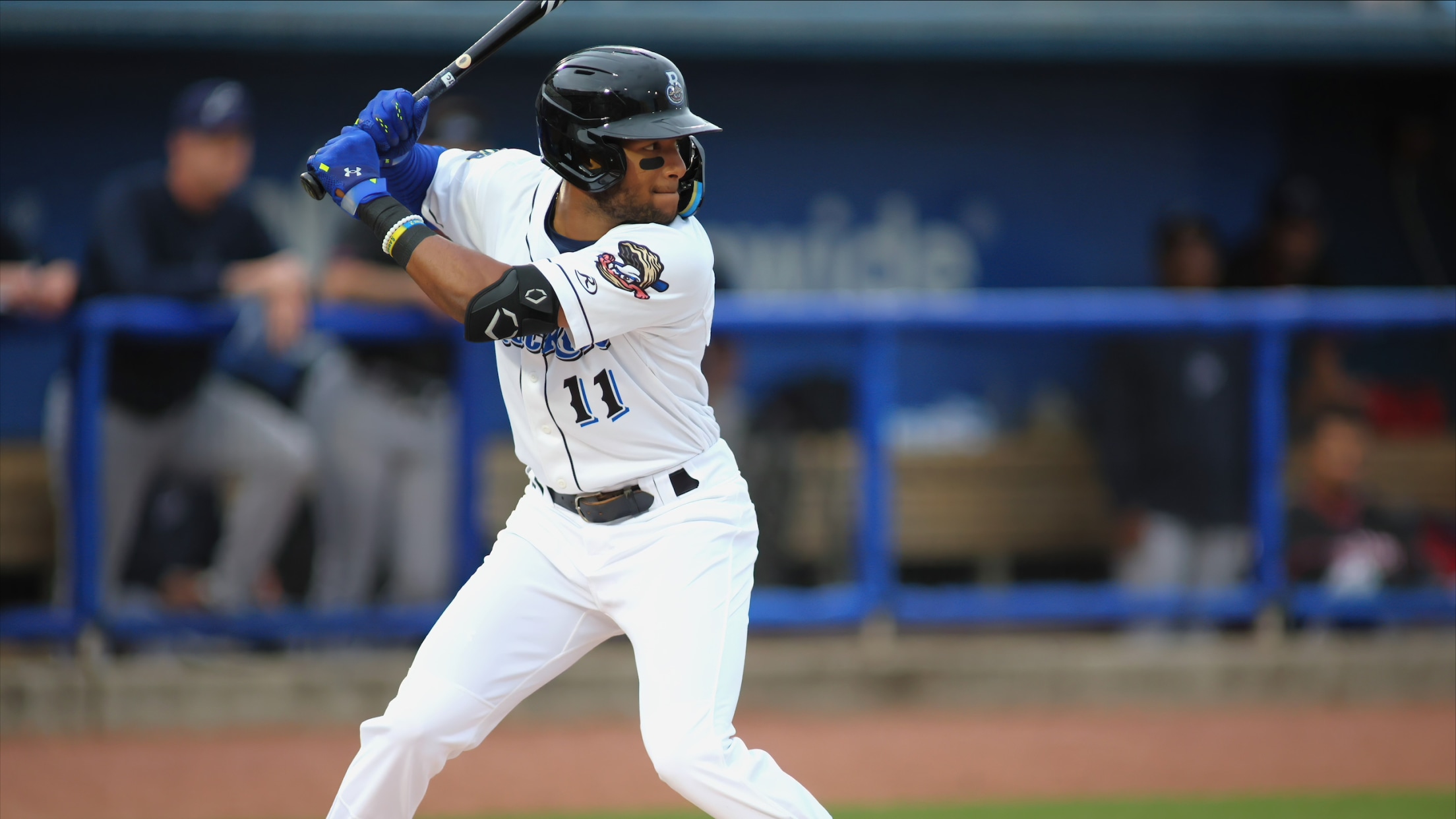 The matchup? Jackson Chourio vs. Ben Joyce -- 19-year-old phenom against a flamethrower who can touch 105 mph. The result? An opposite-field two-run homer off the bat of MLB's No. 4 overall prospect. The Brewers' top prospect won this battle, turning on a 99 mph fastball and leaving the yard
Country icons figure into Nashville's equation
Sounds transform legends from mascot racers into nesting dolls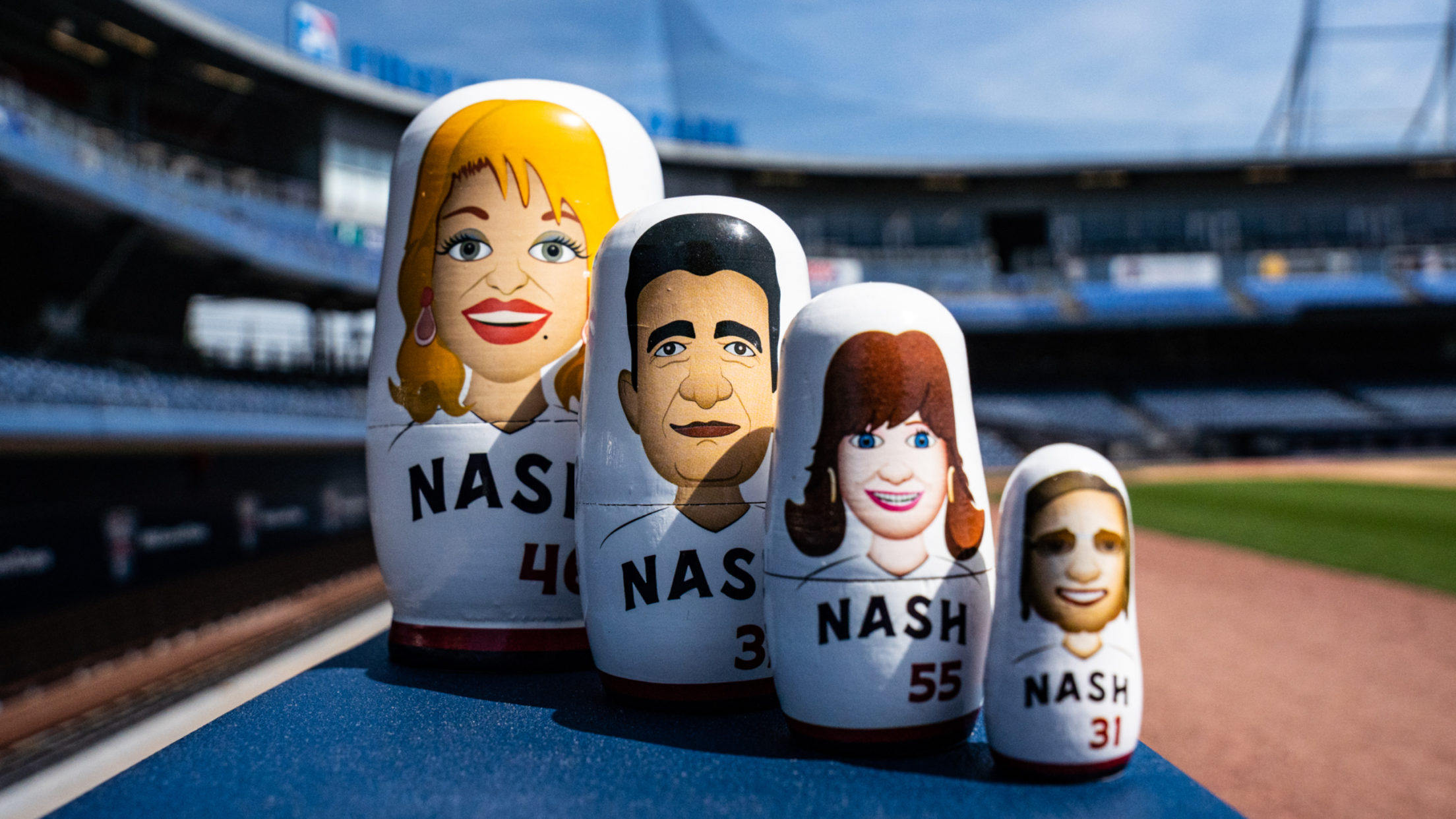 Country music legends don't leave the proverbial nest in Nashville. That's because the Triple-A Sounds have planned a series of nesting dolls featuring four such icons for giveaways twice this season, the first of which will happen at Saturday's 7:35 p.m. game against Gwinnett at First Horizon Park. The Brewers
Tulsa honors T-Town Clowns with caps, jerseys
Drillers find new ways to pay tribute to local Negro Leagues team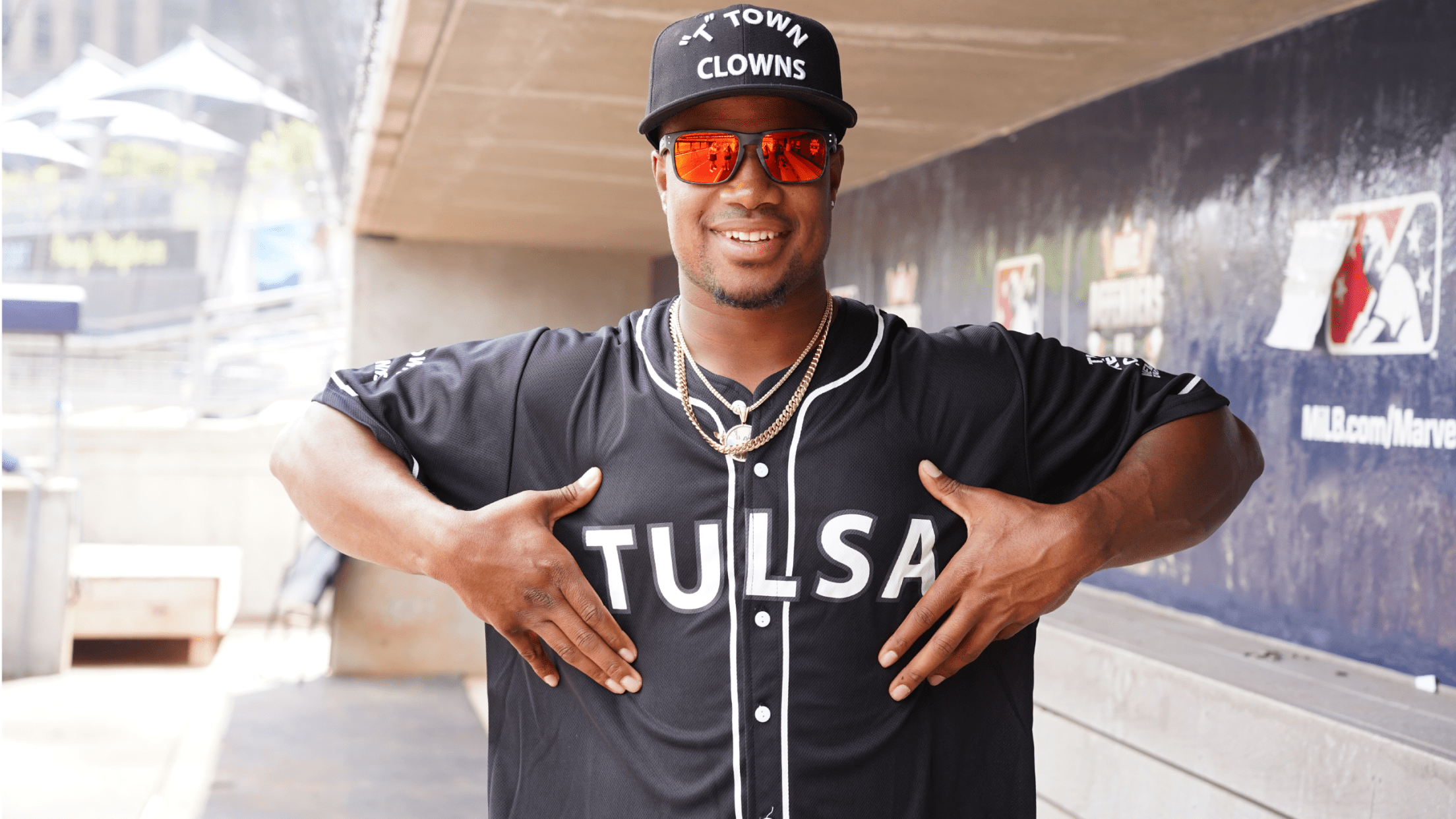 Every year since 2010, the Tulsa Drillers have paid tribute to the T-Town Clowns -- a semi-professional Black baseball team from North Tulsa that played from 1946-65. This year, the club is taking it to a new level. For the first time, the Dodgers' Double-A affiliate will don on-field T-Town
Critters get their running reps in during EL action
Squirrel, skunk make their way onto fields in Reading, Harrisburg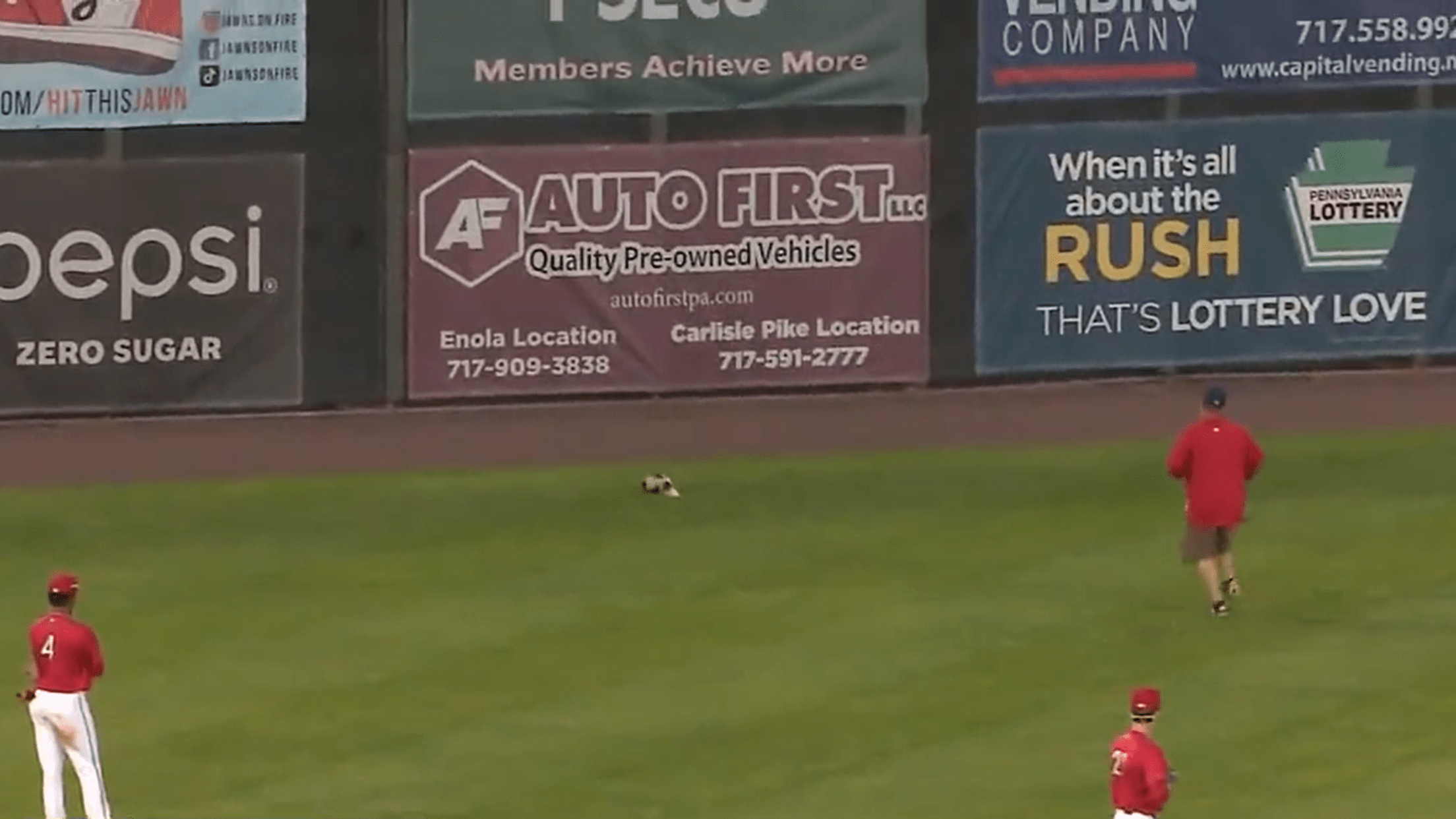 Who let the animals out in the Eastern League? Wildlife briefly interrupted Wednesday's action at two different Double-A ballparks in Pennsylvania -- first a squirrel in the New Hampshire-Reading game, and then a skunk in the Bowie-Harrisburg contest. Squirrel delays are nothing new at Minor League games -- in fact,
Omaha hosts 'Take Meow't to the Ballgame' Night
Storm Chasers fans have a purrfect time bringing cats to game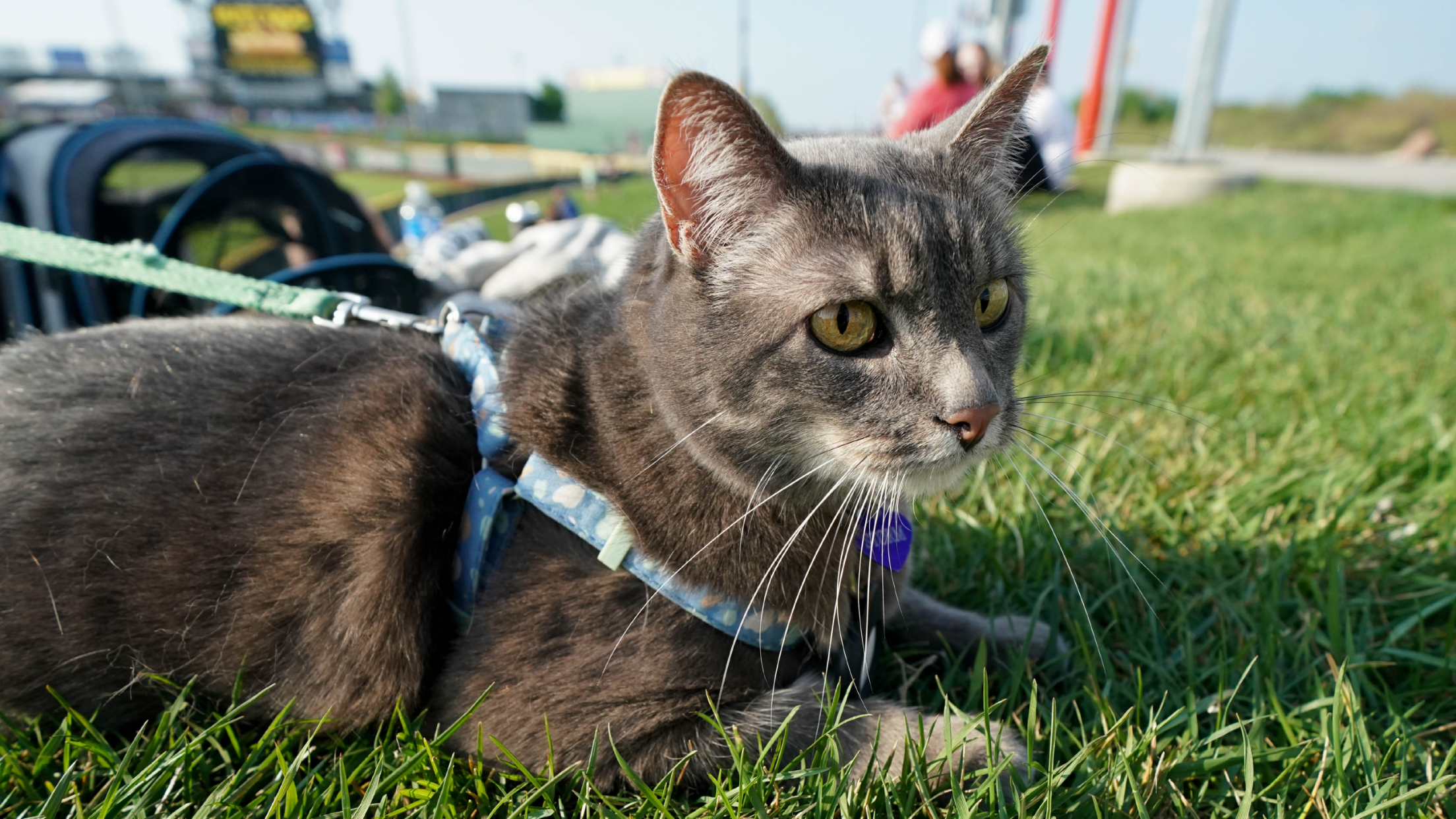 Take meow't to the ballgame, take meow't with the crowd -- wait, those aren't the words! Are they? For one night in Omaha, they were. On Saturday, the Royals' Triple-A affiliate catered to the cat lovers with the club's third annual "Take Meow't to the Ballgame" Night, which is like
Look out! Marte walks it off for Chattanooga
No. 2 Reds prospect leaves the yard for third time in two days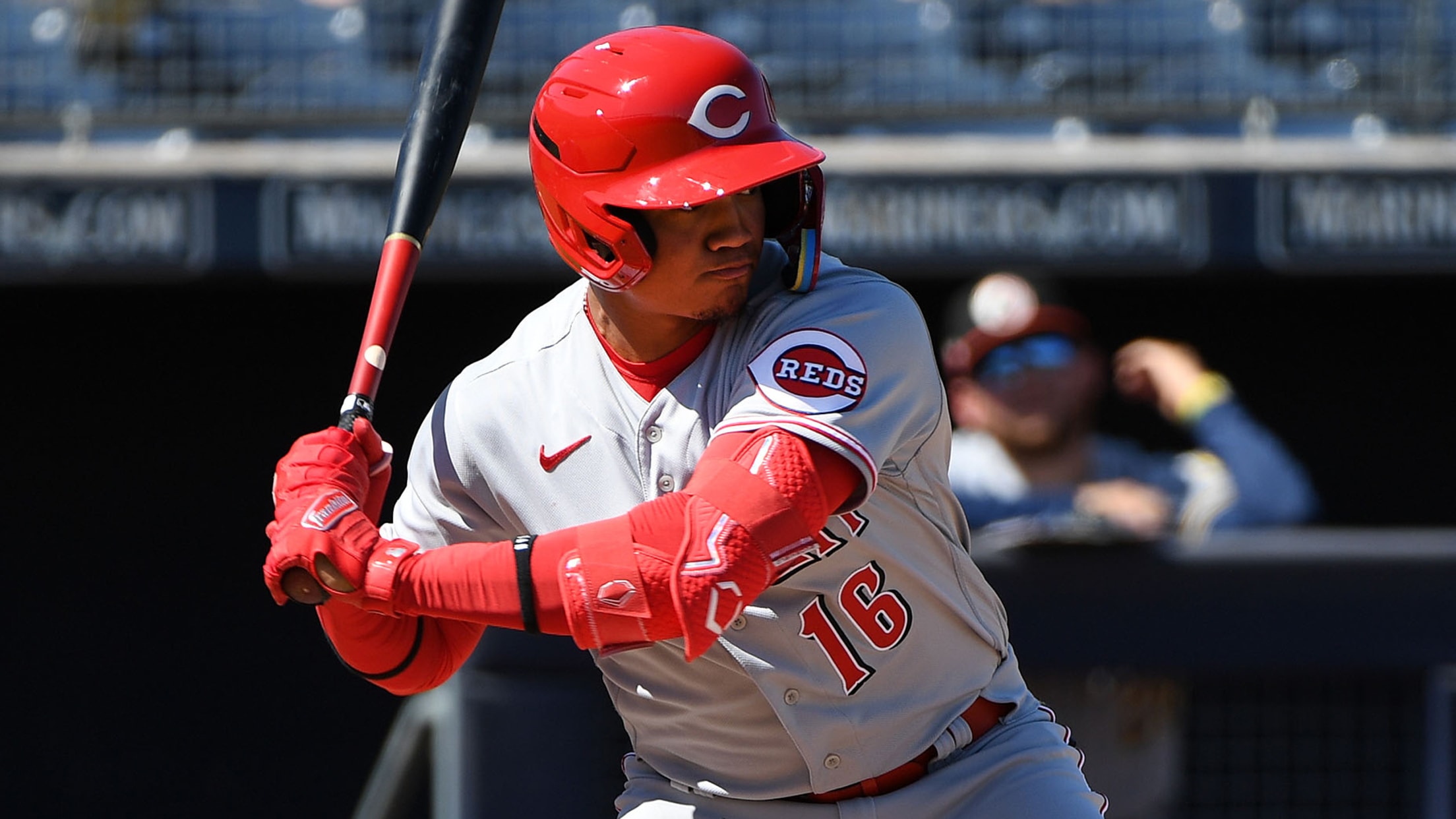 Watch out, world: Noelvi Marte is swinging a white-hot bat. The latest trick for MLB's No. 25 overall prospect? A walk-off, two-run homer for Double-A Chattanooga, his third dinger in two games. The Reds' second-ranked prospect broke out of a power drought with a two-homer performance on Thursday, the sixth
It's kind of a pig deal: Kannapolis becomes the Q's
White Sox affiliate pays homage to the city and its barbecue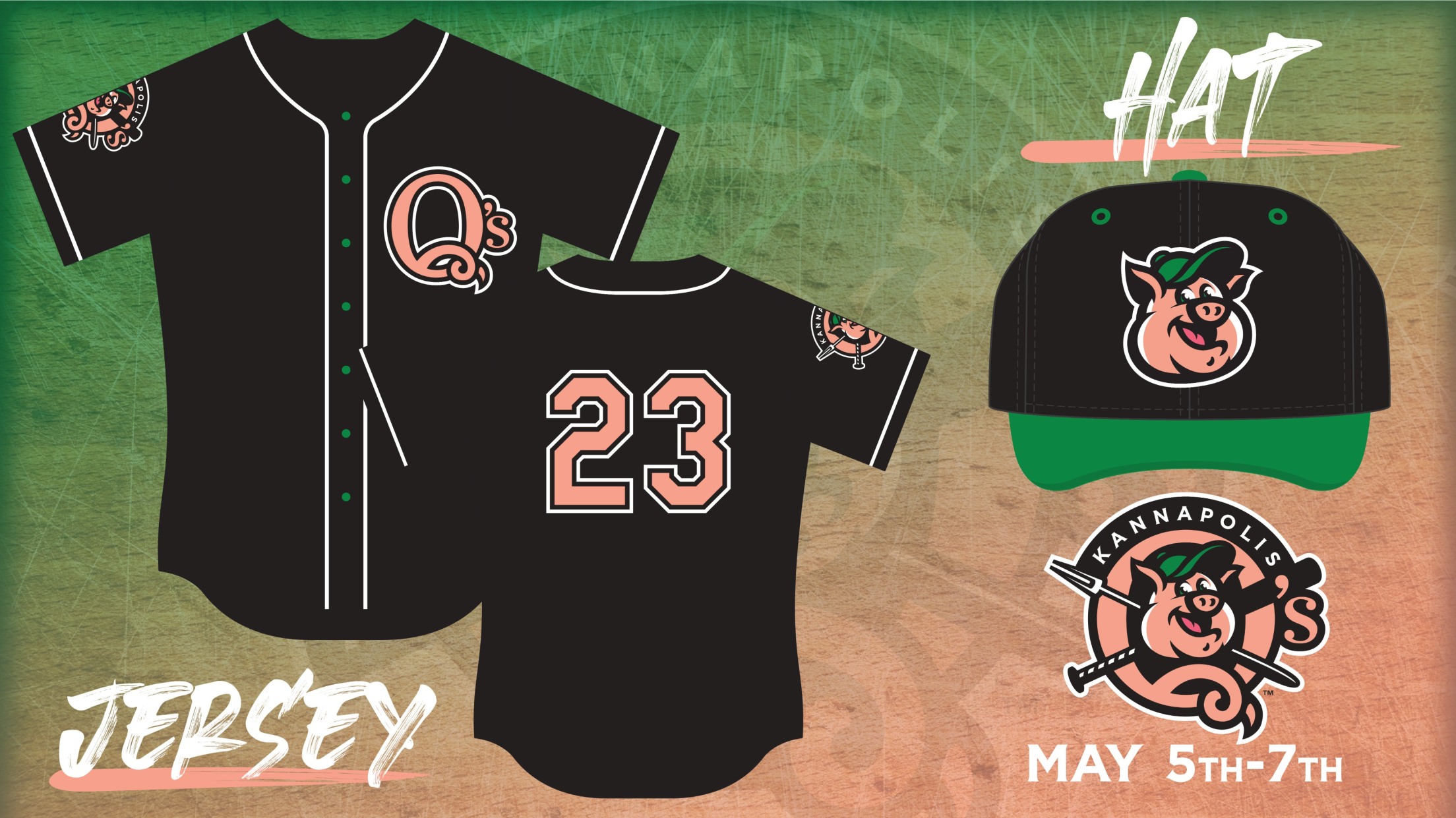 When Kannapolis rebranded at the end of 2019, the club was presented with a myriad of options for a new name. Cannon Ballers was always the top choice, but there was another name that caught the attention of personnel. The Q's. Just the letter, not short for anything, like the
Winston-Salem Dash to become the Hyphens
For one night, White Sox affiliate will be grammatically correct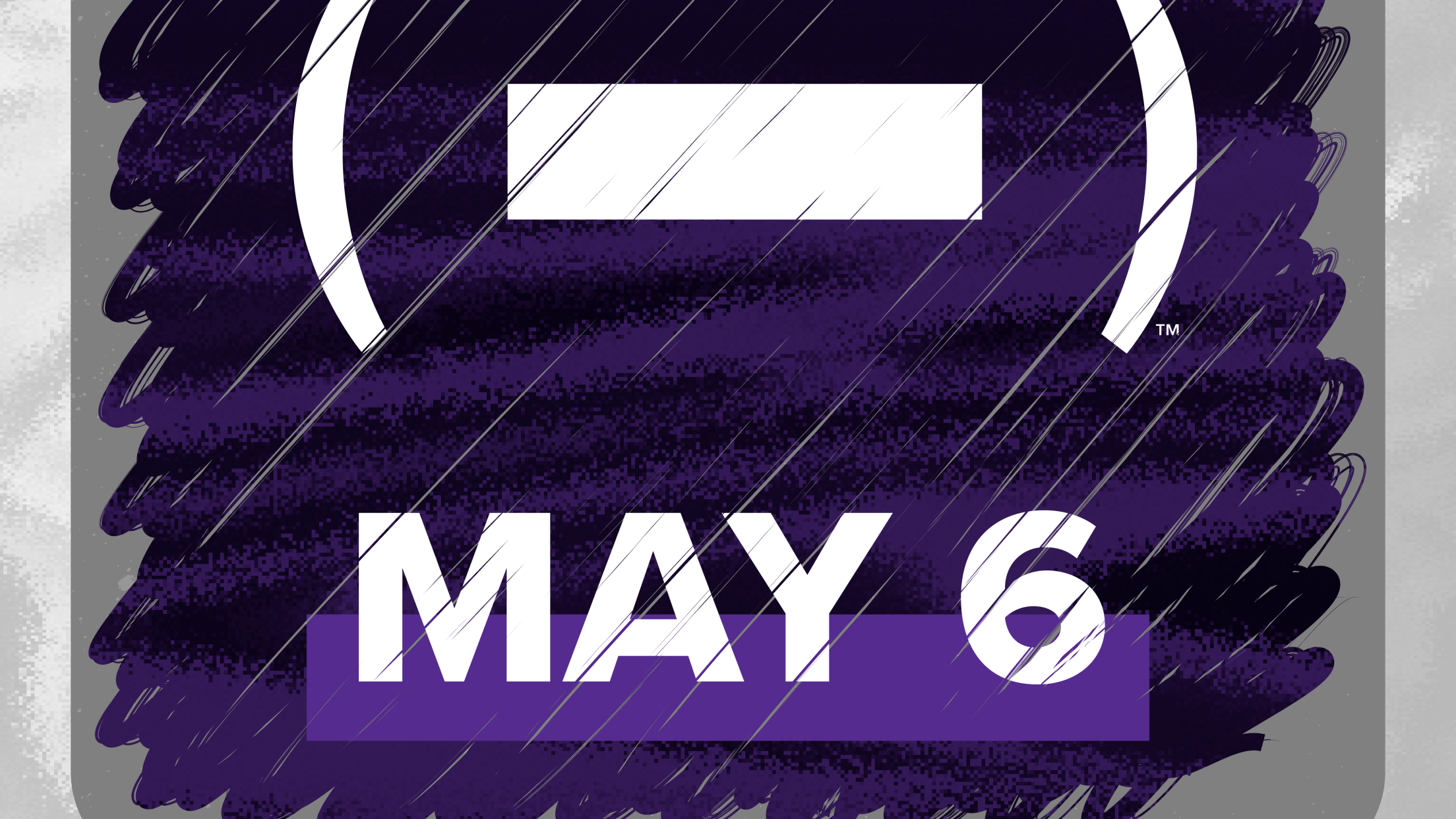 "Isn't it technically a hyphen?" High-A Winston-Salem staffers have heard this countless times since the team rebranded from the Warthogs to the Dash in 2009. And yes, the "dash" between Winston and Salem is, technically, a hyphen. But the "Hyphens" don't really make for a good baseball team name. At
May the Fourth is strong with MiLB teams
This is where the fun begins for 'Star Wars' fans ... right on the field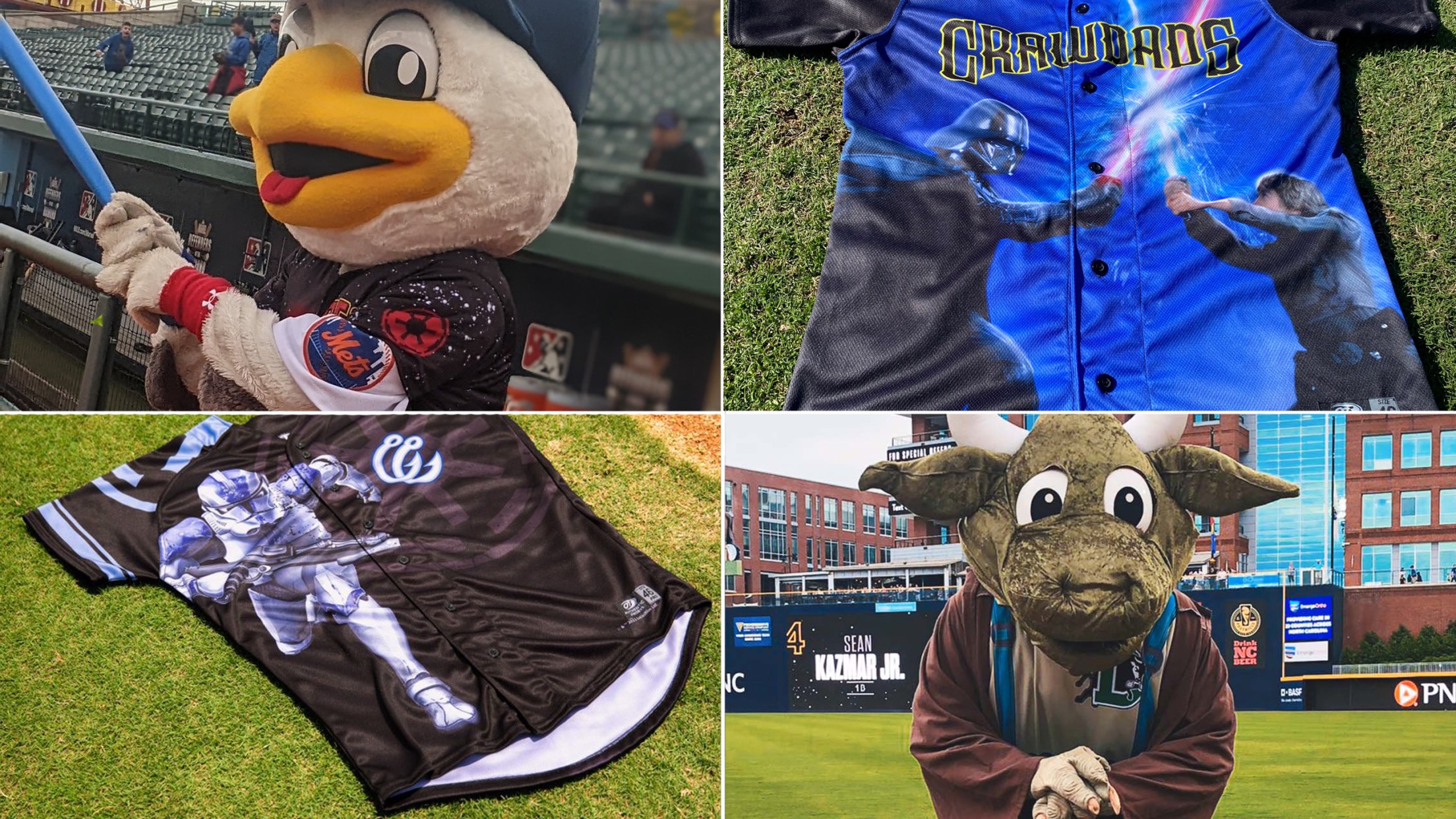 It's a tradition unlike any other: Star Wars Day, aka May the 4th, a play on the "May the force be with you" phrase made famous by the sci-fi franchise. MiLB has already mastered the art of alternate identities, so May the Fourth gives teams the opportunity to dig through
Hillsboro, Vancouver woman coaches make history
Gajownik, Stephenson take field opposite each other for 1st time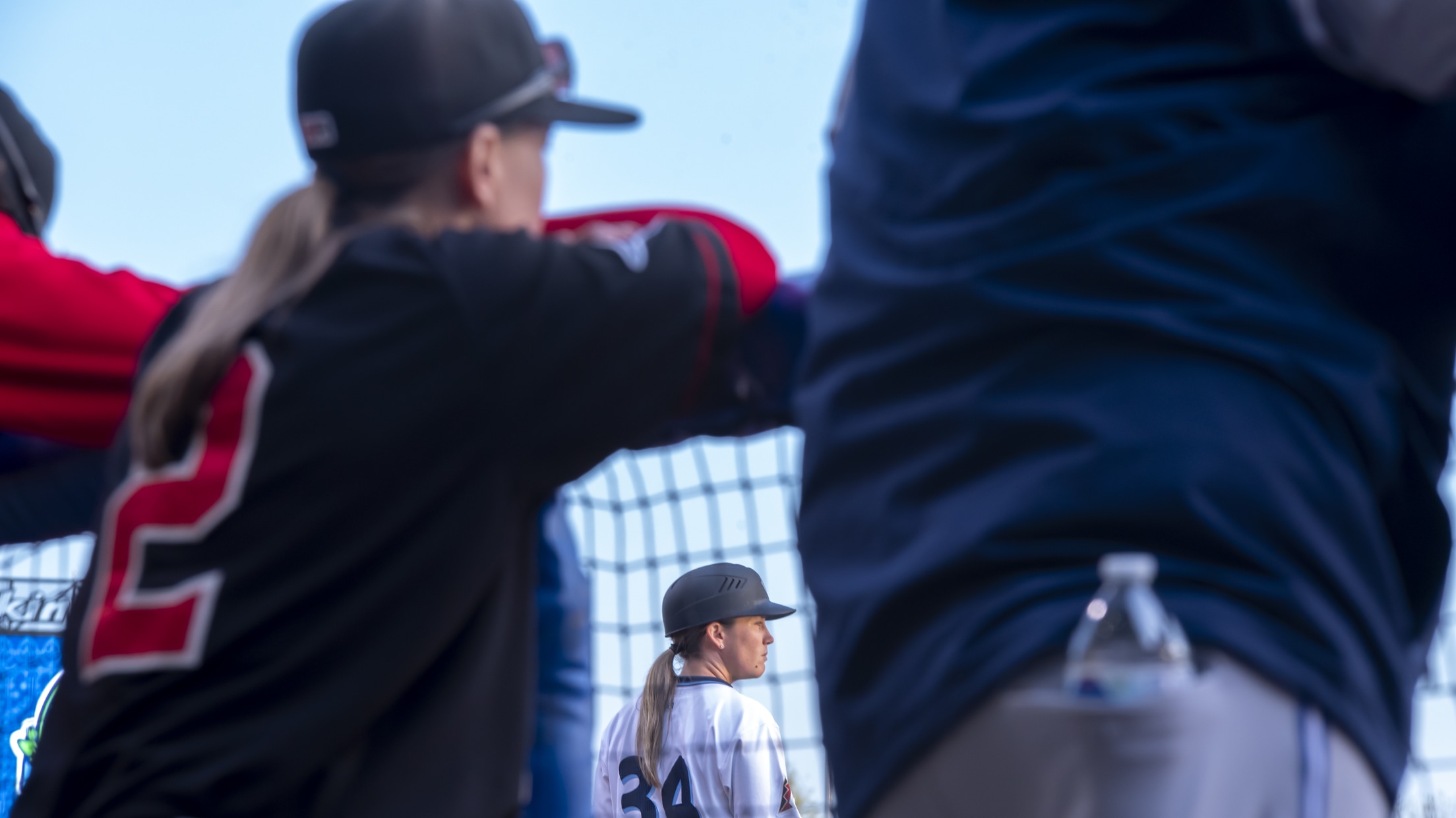 On paper, it was the start of a typical six-game series between the Hillsboro Hops and the Vancouver Canadians. On the field, it was anything but typical -- at least for now. For the first time at the High-A level, two women coaches faced off against each other when Ronnie
On another level: Abbott keeps striking 'em out
MiLB's strikeout leader fans 7 in Bats' debut, has 43 K's this year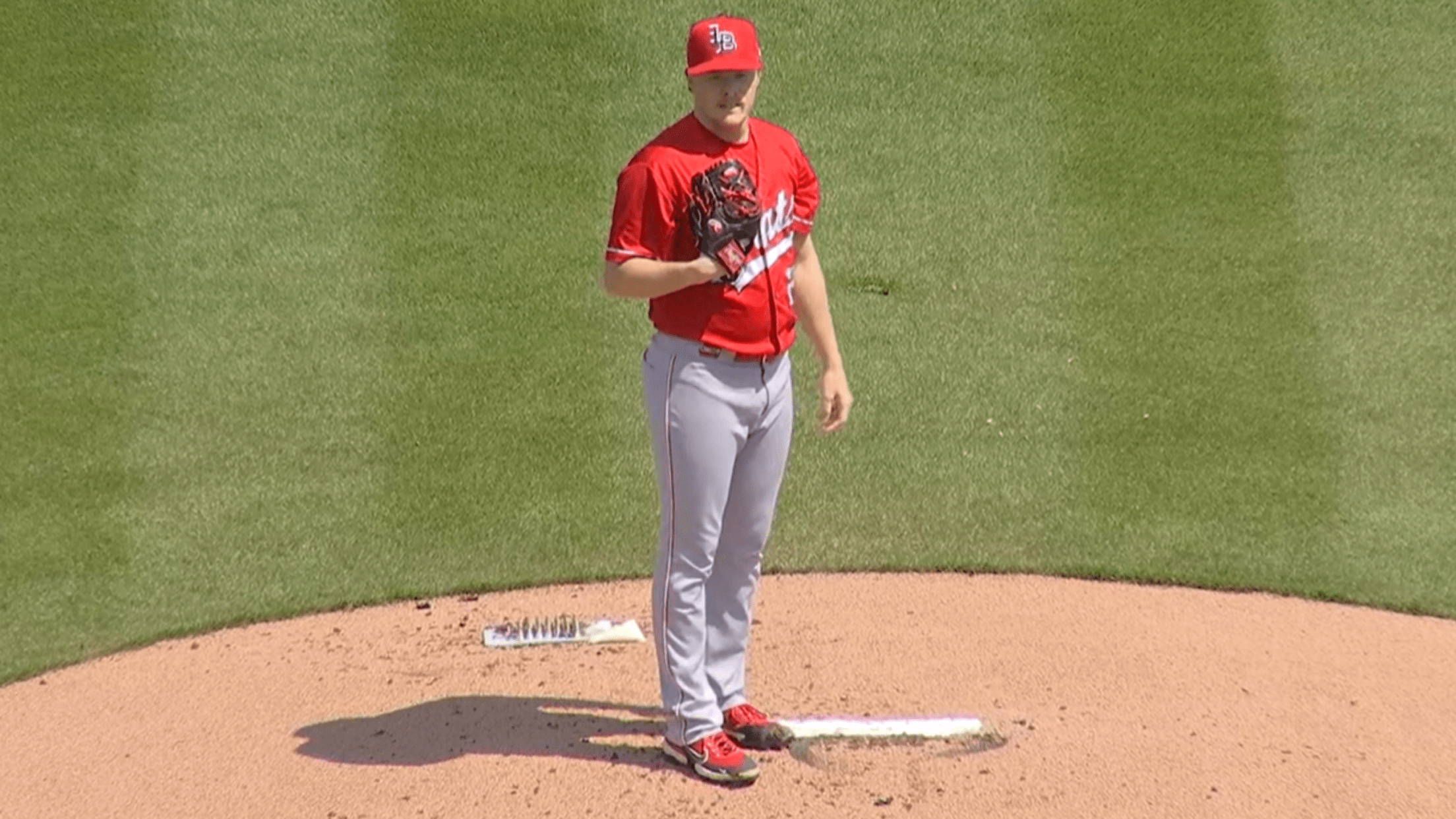 It doesn't matter where Andrew Abbott is pitching. He just keeps striking batters out. The 23-year-old whiffed seven across five frames in his debut for Triple-A Louisville, bringing his MiLB-leading punchout total to 43 in 20 2/3 innings in the Bats' 9-5 loss to Iowa. The southpaw may only be