The 2023 High-A All-Stars and award winners
Orioles' Holliday, Yankees' Thorpe primed for more accolades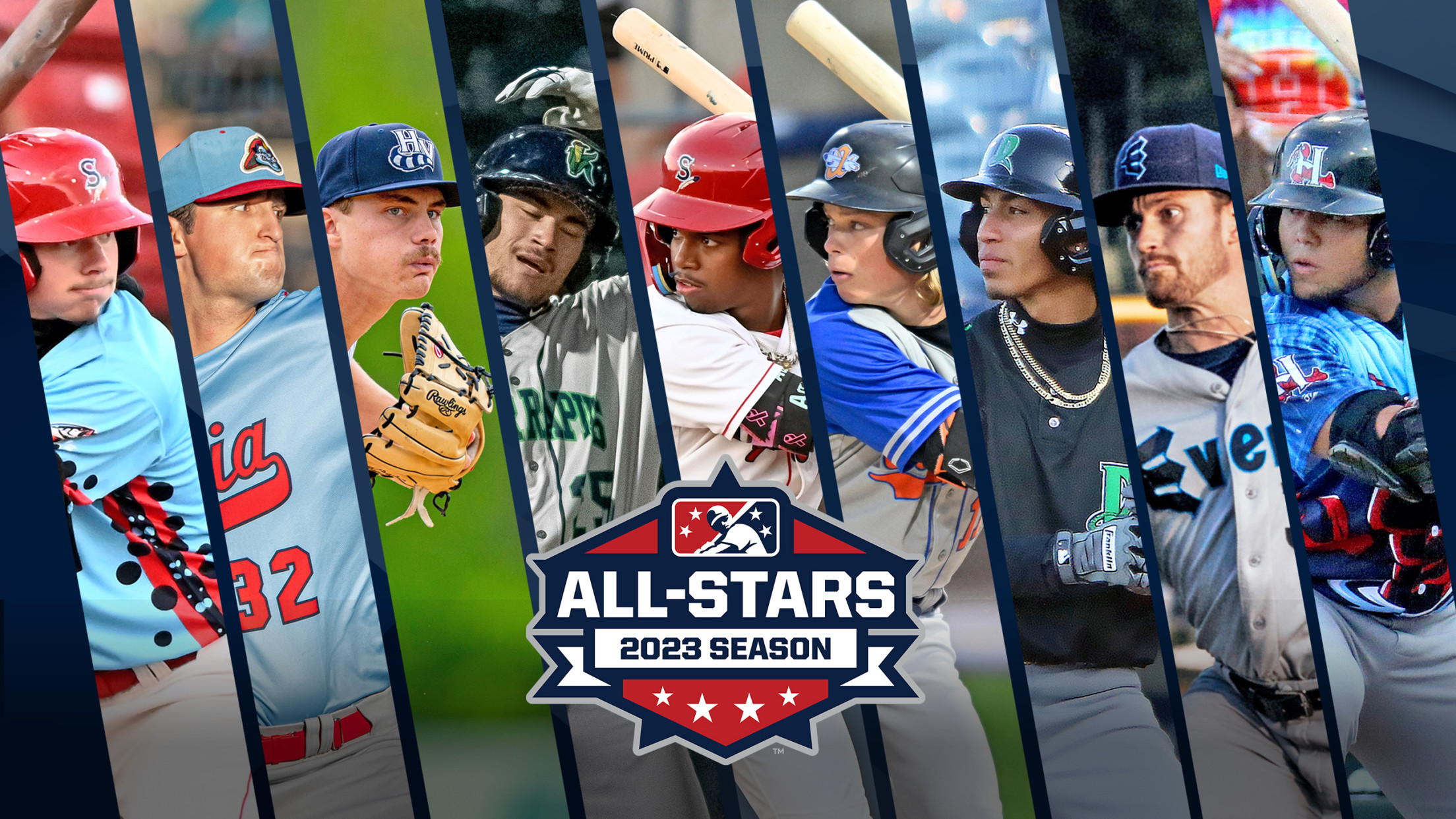 Award season is in full swing in the Minors. On Wednesday, Minor League Baseball announced the High-A end-of-season award winners and All-Star rosters, as voted on by the managers of the three leagues. In the Midwest League, MVP went to Twins outfielder Kala'i Rosario, Ian Bedell of the Cardinals locked
Player of the Week Spotlight: Nationals' Wood
MLB's No. 7 prospect happy to be playing baseball close to home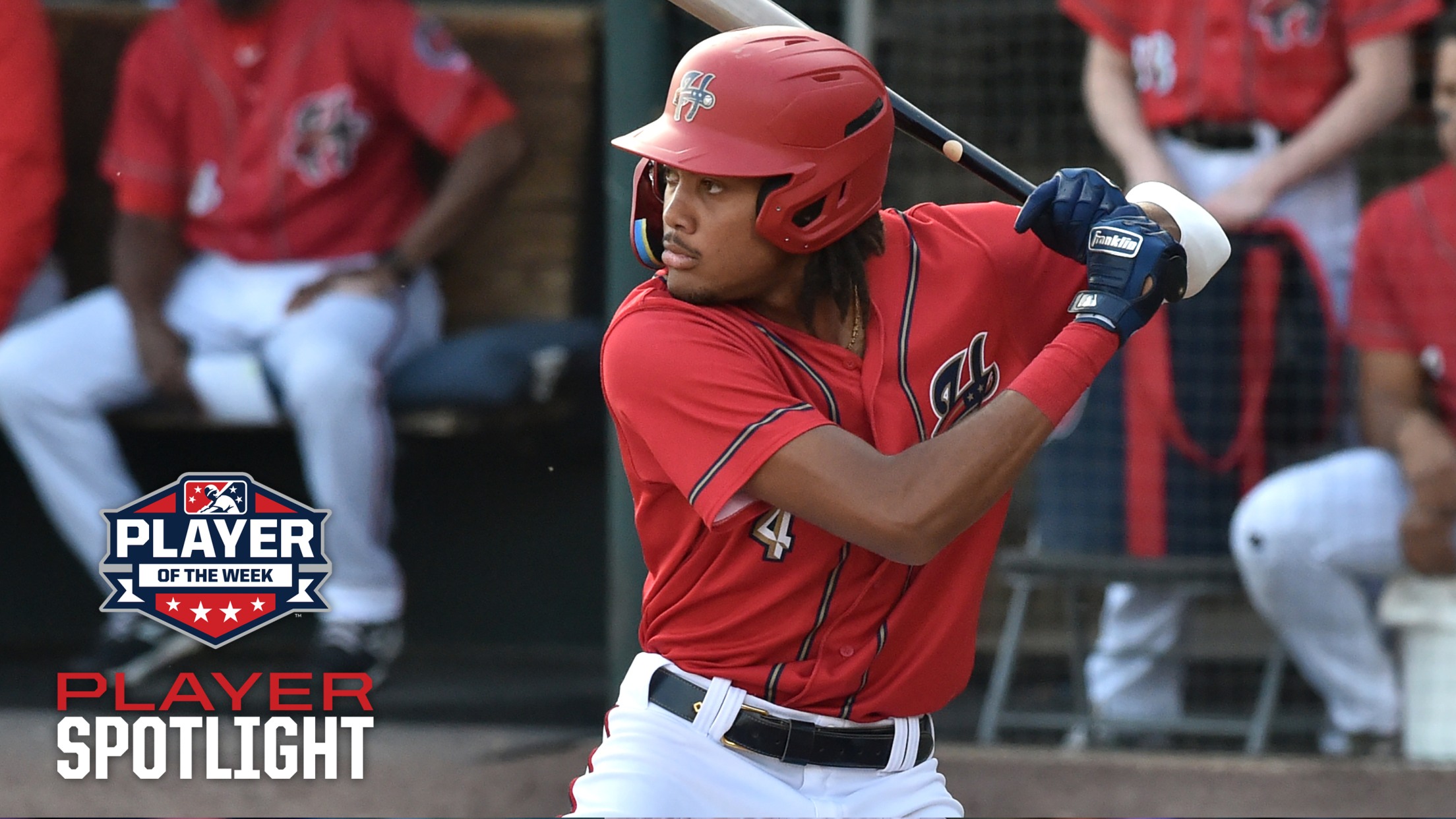 James Wood comes from a basketball family -- his father played at the University of Richmond and his sister, Sydney, was an All-Big 10 Conference selection at Northwestern University -- but the massive 6-foot-6, 240-pound outfielder couldn't be happier to be playing baseball close to home -- and it shows.
The 2023 Single-A All-Stars and award winners
Orioles' Basallo, Phillies' Crawford each pick up two major honors
As summer ebbs into fall, Minor League Baseball has started to reveal its end-of-season award winners and All-Star steams. First up are the three Single-A circuits, encompassing 30 teams, as voted on by league managers. There's no shortage of top prospects, noteworthy names and some under-the-radar players who made their
The Road to The Show™: Blue Jays' Martinez
No. 88 prospect quietly ranks among Minors' premier power bats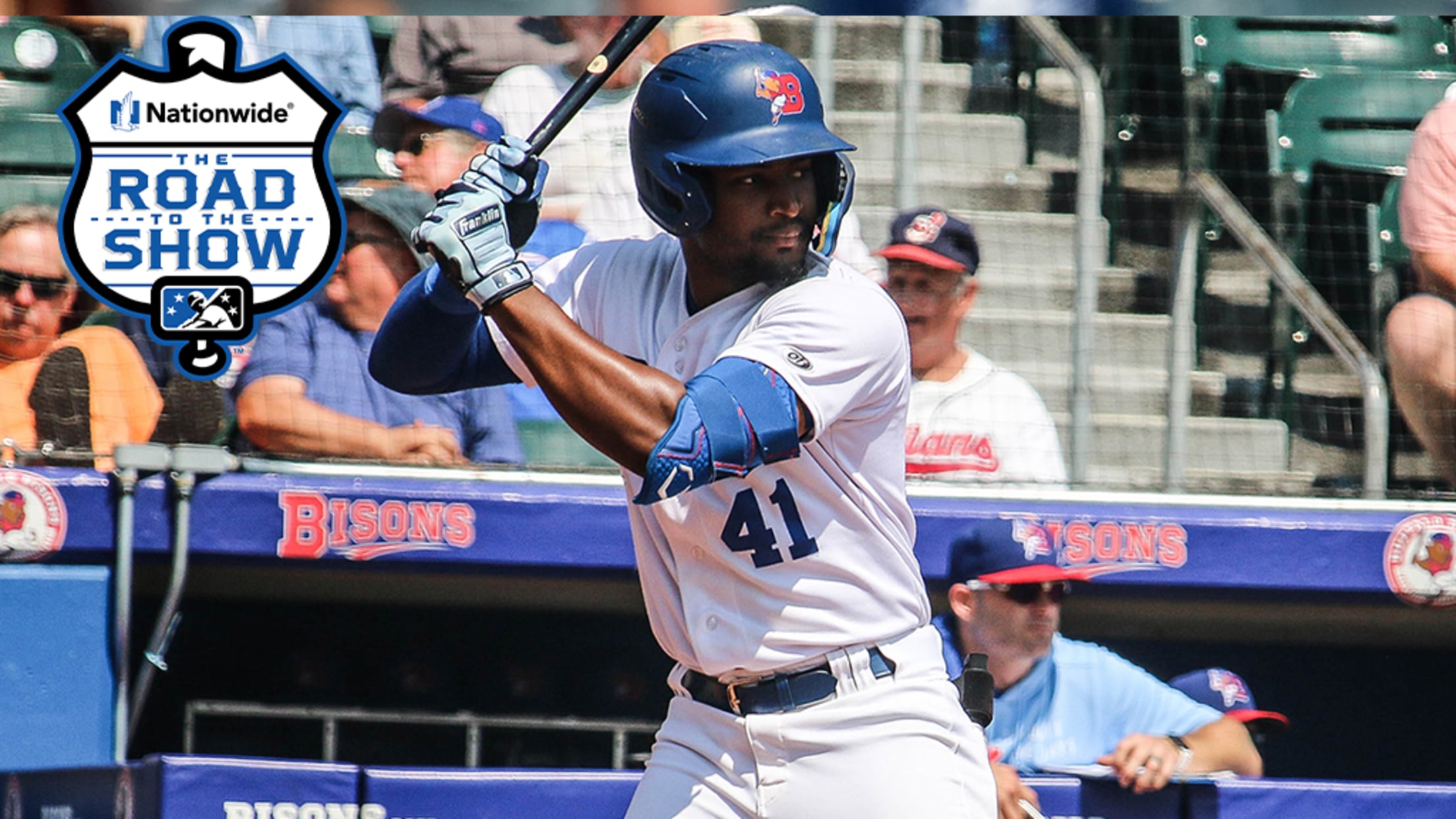 Each week, MiLB.com profiles an elite prospect by chronicling the steps he's taken toward achieving his Major League dream. Here's a look at Blue Jays' second-ranked prospect Orelvis Martinez. For more stories about players on The Road to The Show, click here. The Blue Jays' tremendous eye for talent on
Jobe puts six zeros on board in SeaWolves debut
Tigers' top pitching prospect scatters four hits and strikes out six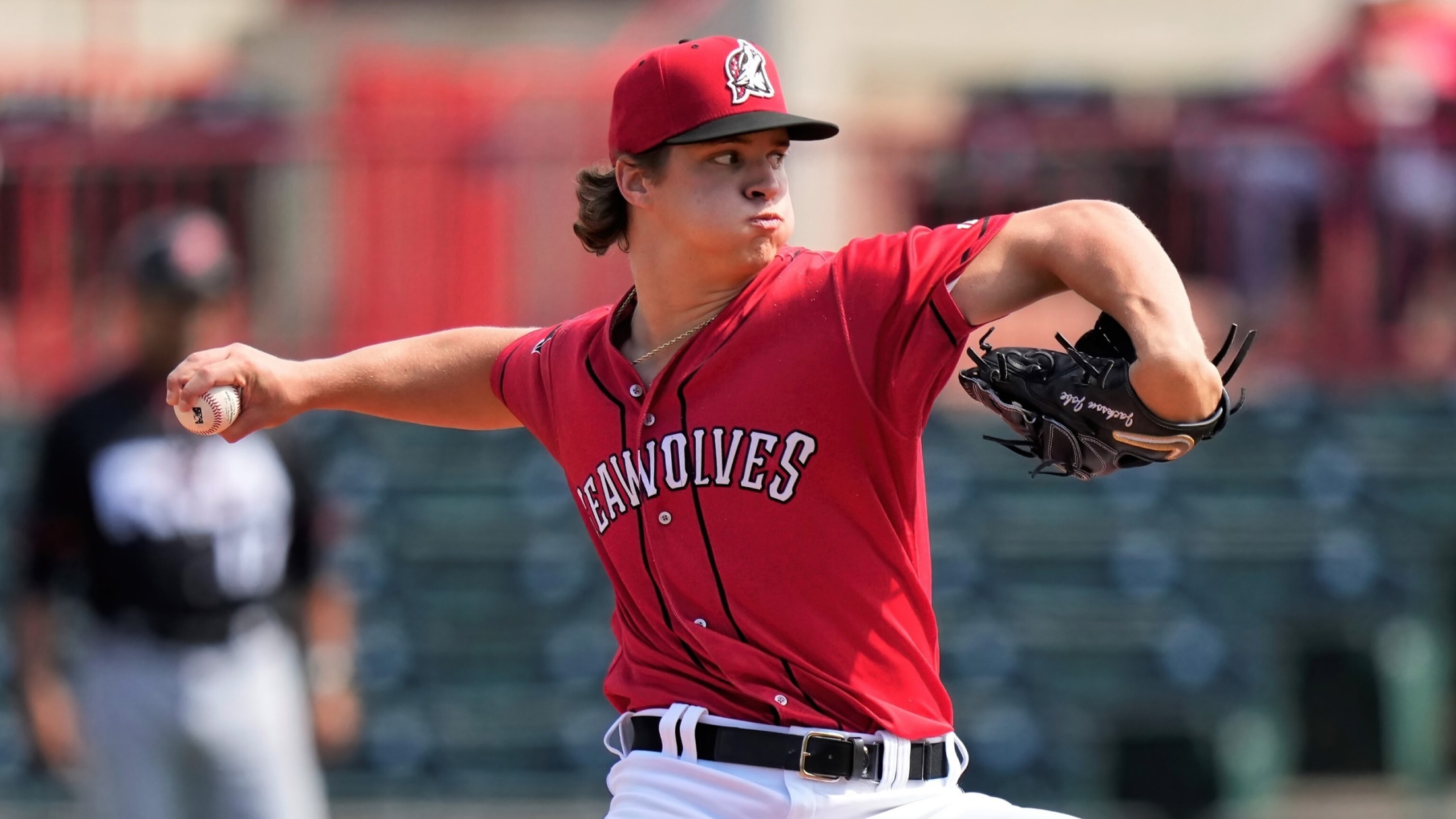 Facing Double-A hitters for the first time, Jackson Jobe put together arguably the best start of his pro career so far. The Tigers' top pitching prospect scattered four hits over six scoreless innings, fanning six without issuing a walk in Erie's 1-0 loss to Richmond on Sunday at UPMC Park.
Fearsome Frisco duo: Leiter, Langford flash skillsets
Rangers first-rounders, Top 5 prospects help pace RoughRiders win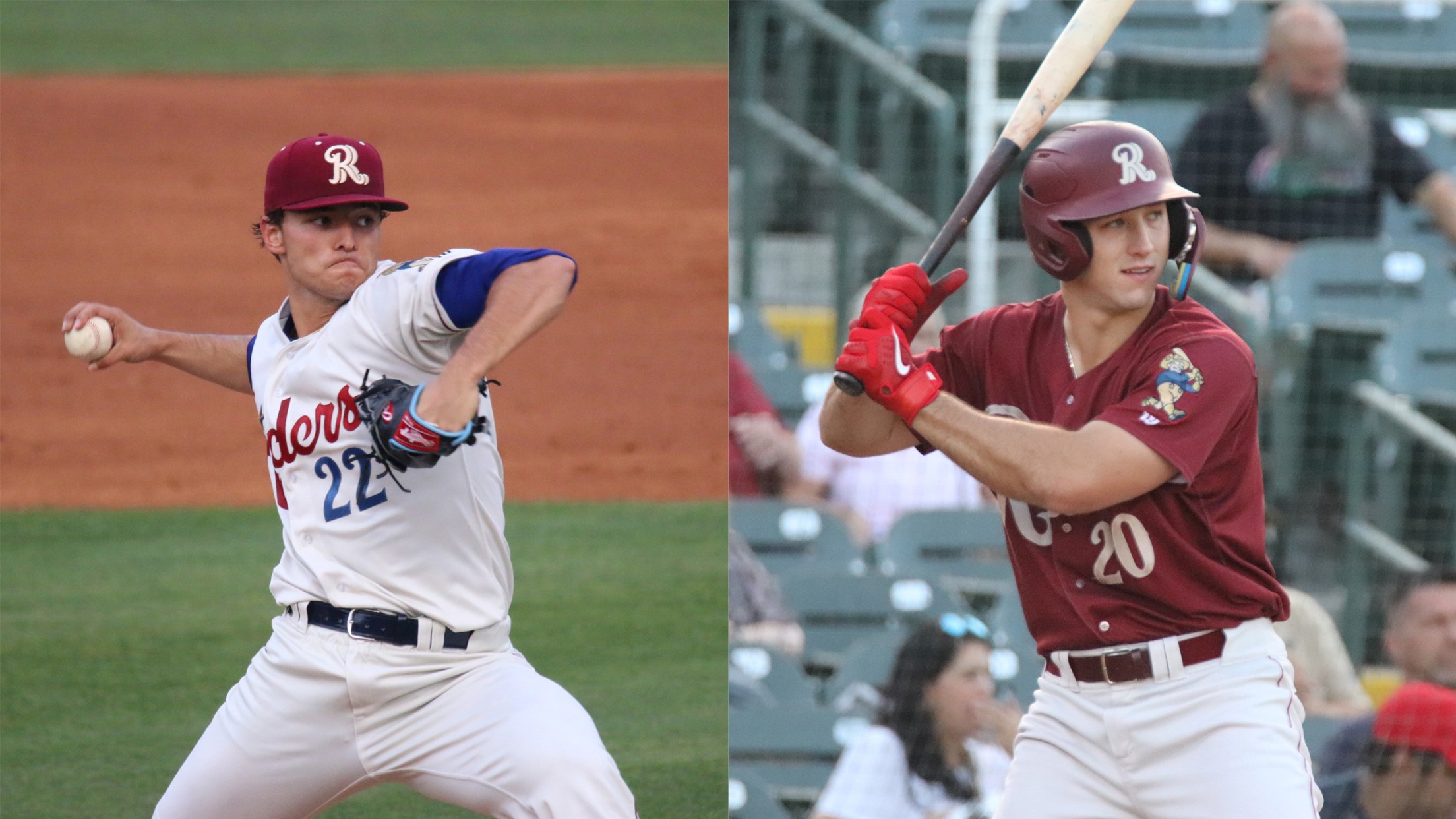 With the Minor League offseason on the horizon, players are striving to finish the regular season on a positive note. Two prospects who have already checked that box are Jack Leiter and Wyatt Langford, both of whom had standout performances on Saturday night.
Miller's smash lifts Clearwater into FSL Finals
No. 4 Phils prospect, '23 first-rounder makes first pro dinger count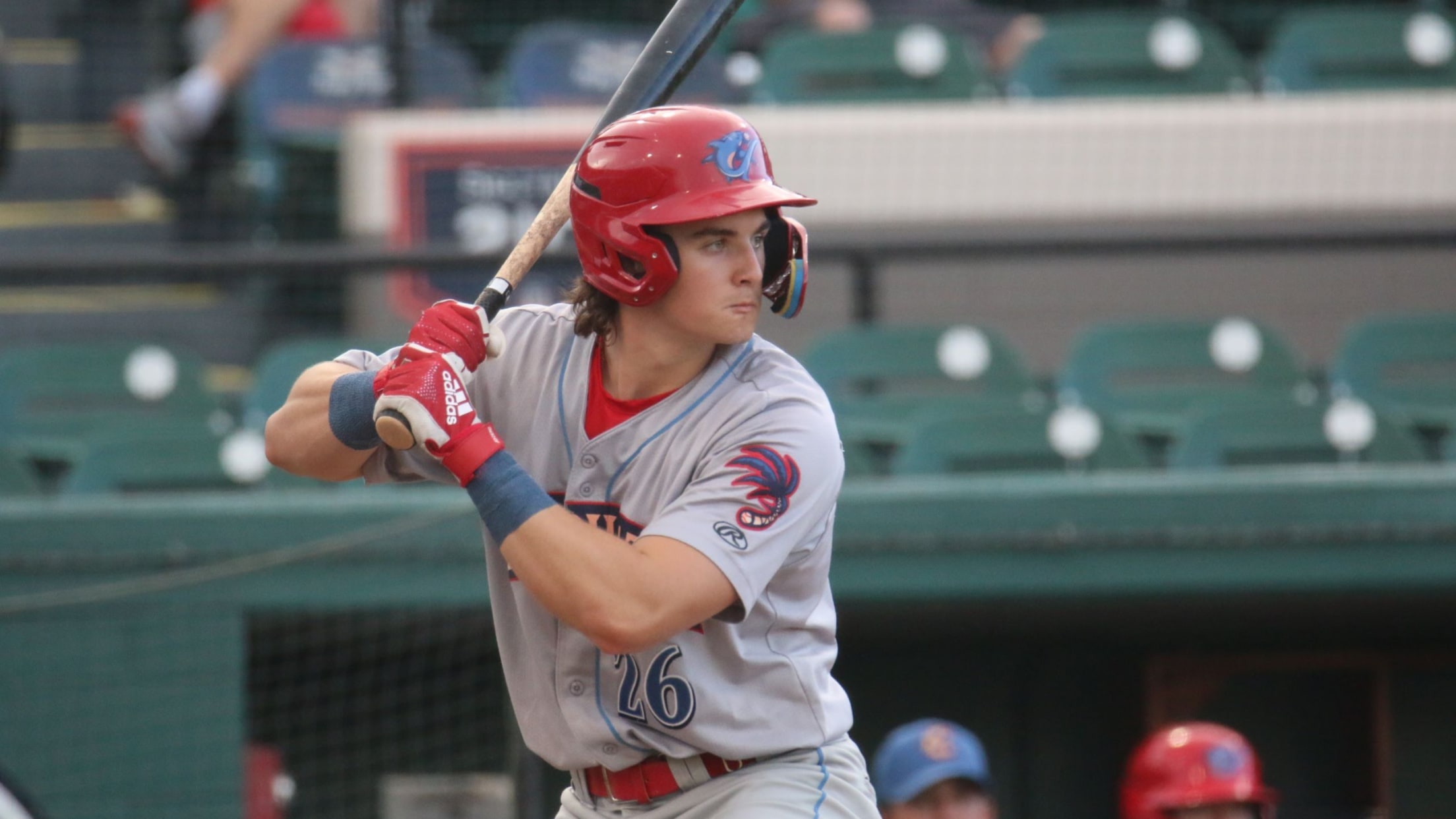 Twenty-three games into his professional career, Aidan Miller was searching for his first home run. He hardly could have picked a better game when he finally connected on Friday night. Miller, the Phillies' 2023 first-round pick and fourth-ranked prospect, socked a decisive two-run homer to left field in Single-A Clearwater's
Tides turn, Holliday knocks first Triple-A homer
Baseball's No. 1 prospect gets aboard four times in slugfest win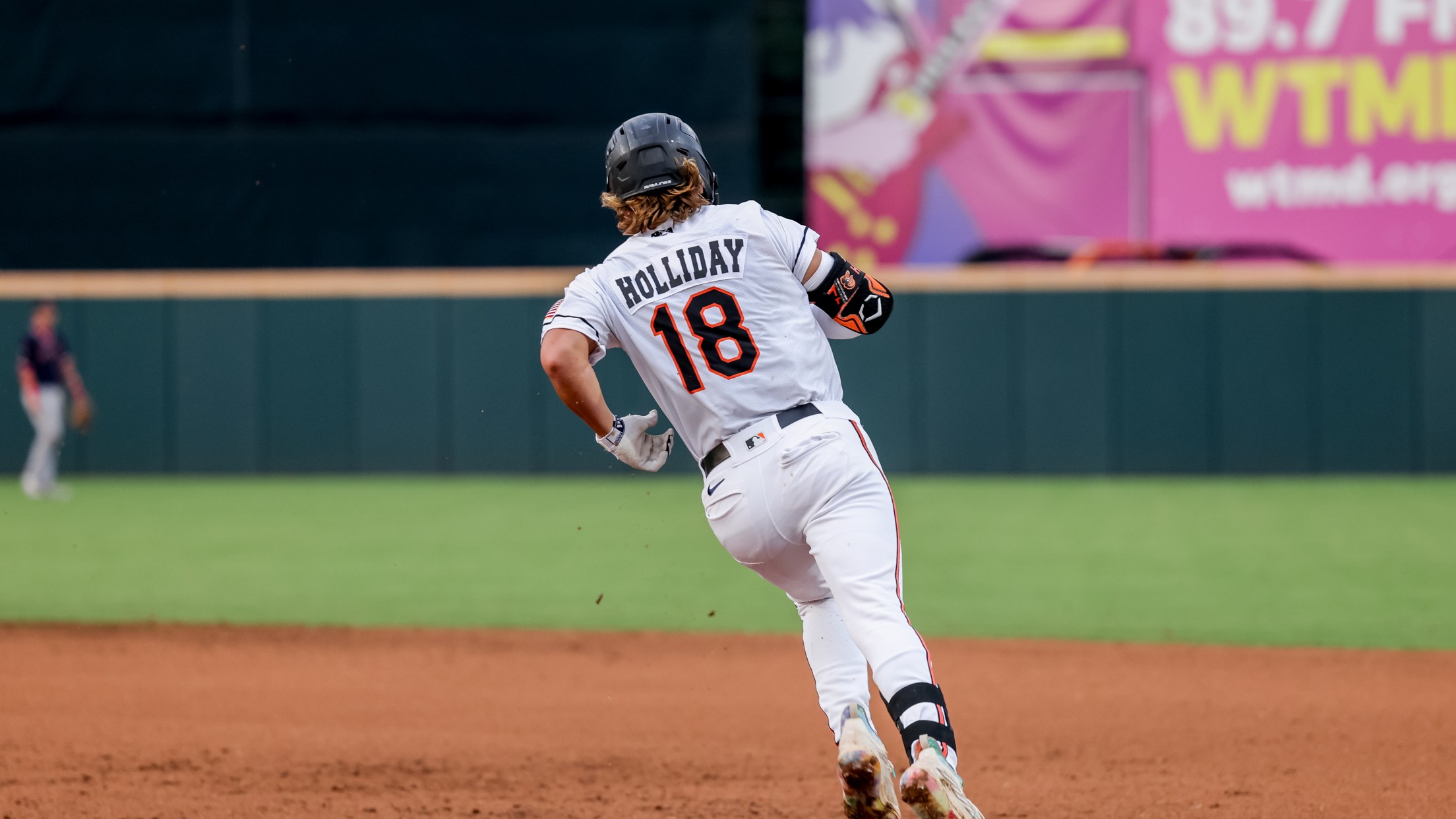 In a year full of milestones, Jackson Holliday can cross one more accomplishment off his list: his first Triple-A home run. MLB's No. 1 prospect went deep for the first time with Norfolk in Thursday's 12-10 win over Memphis at Harbor Park. The solo homer was part of an offensive
Frisco's Langford lassos first two-homer game
MLB's No. 13 prospect continues hot-hitting ways for RoughRiders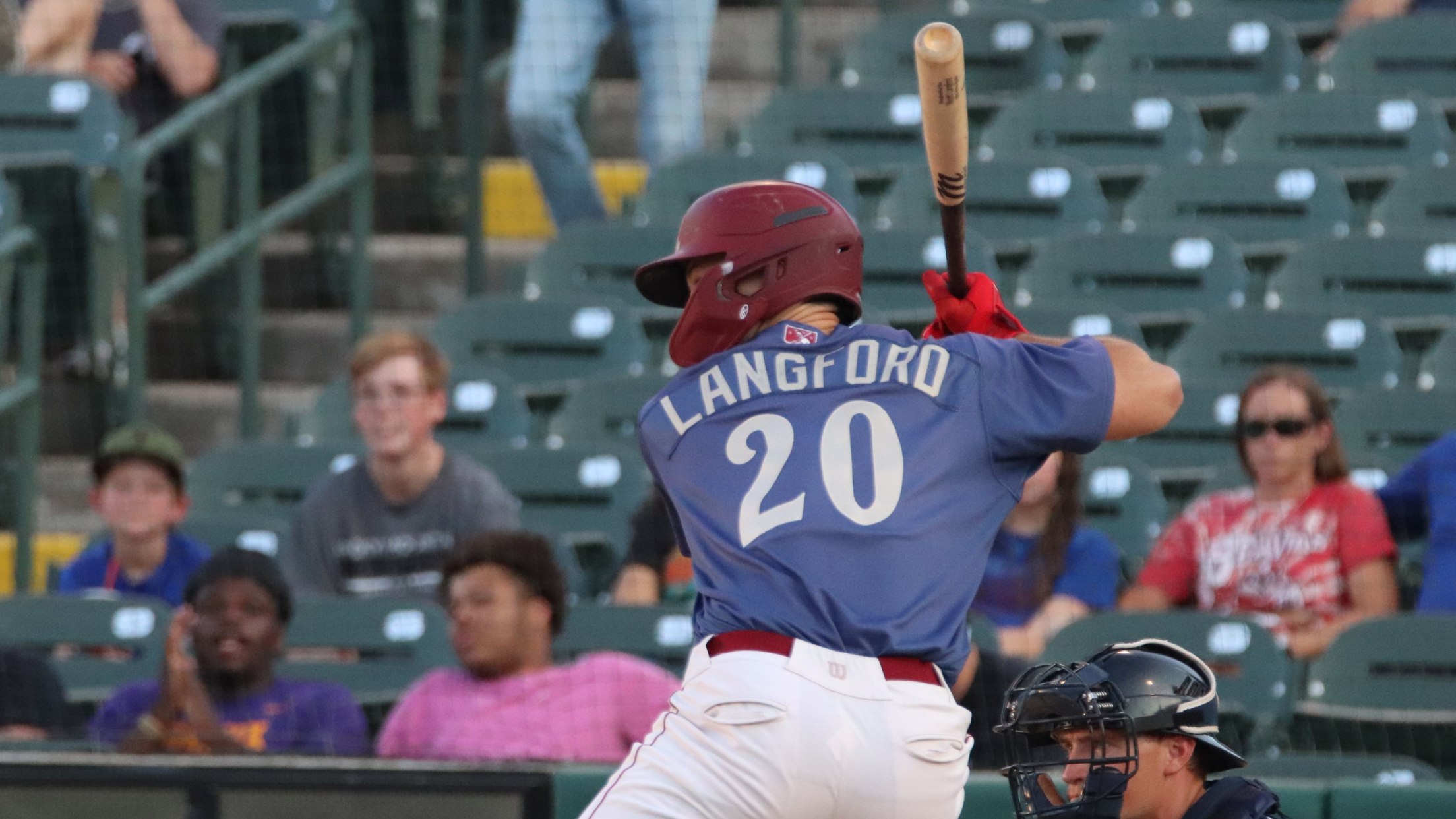 The 2023 MLB Draft's No. 4 overall pick -- Wyatt Langford -- has yet to find a Minor League level that has consistently proven to challenge him. Langford powered Double-A Frisco with the first multihomer game of his professional career Wednesday, leading to a 10-1 win at HODGETOWN. A night
Reading ace delivers a more-than-Abel effort
No. 2 Phillies prospect notches eight strikeouts in five innings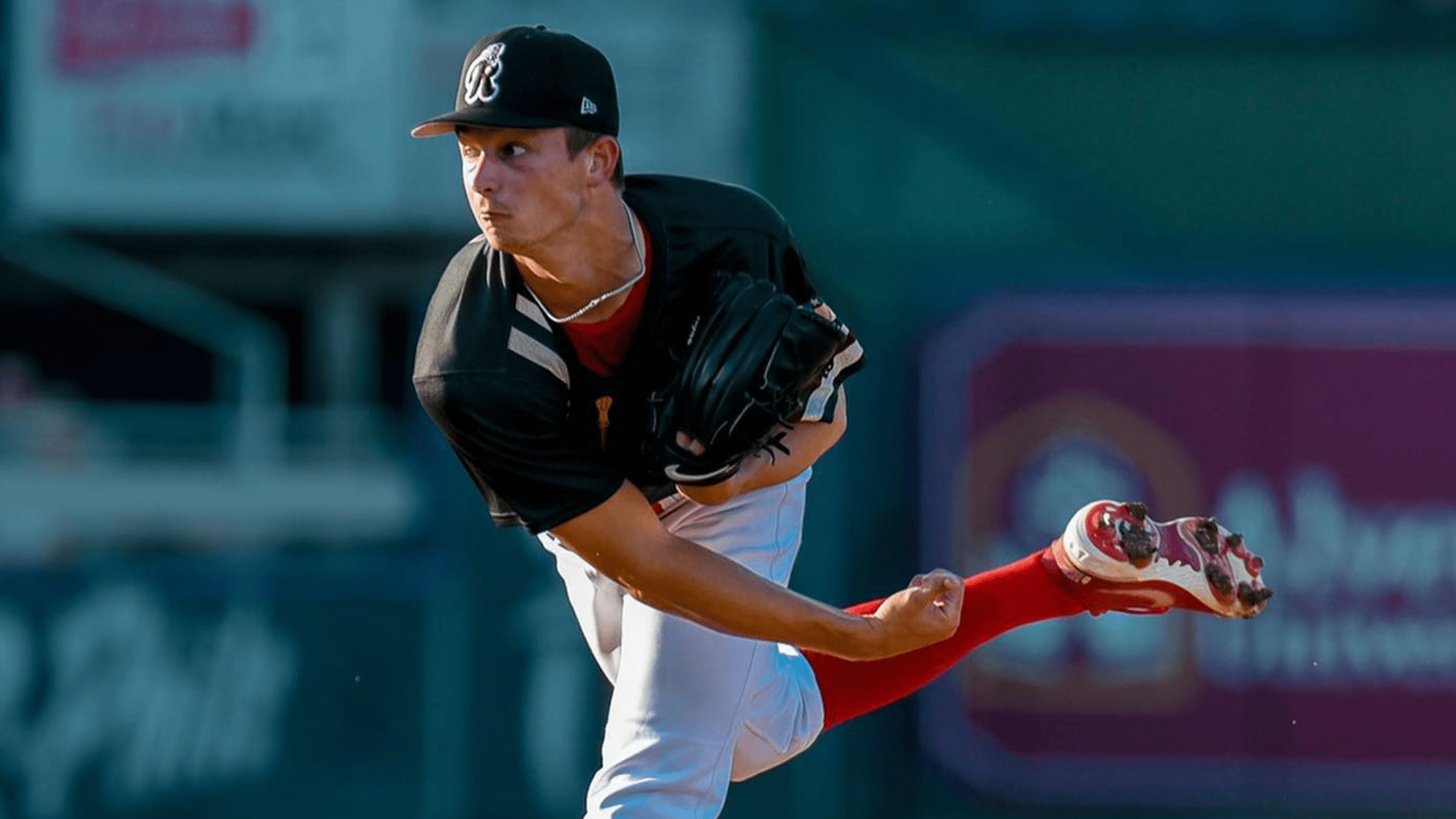 In what could be his final start of the 2023 season, Phillies No. 2 prospect Mick Abel dazzled, delivering one of the most impressive outings of his second full pro campaign. The hard-throwing right-hander silenced the Rumble Ponies' offense Wednesday, whiffing eight batters while yielding just one run on three
Langford's first RoughRiders roundtripper a rocket
No. 2 Rangers prospect continues to rake in first taste of pro ball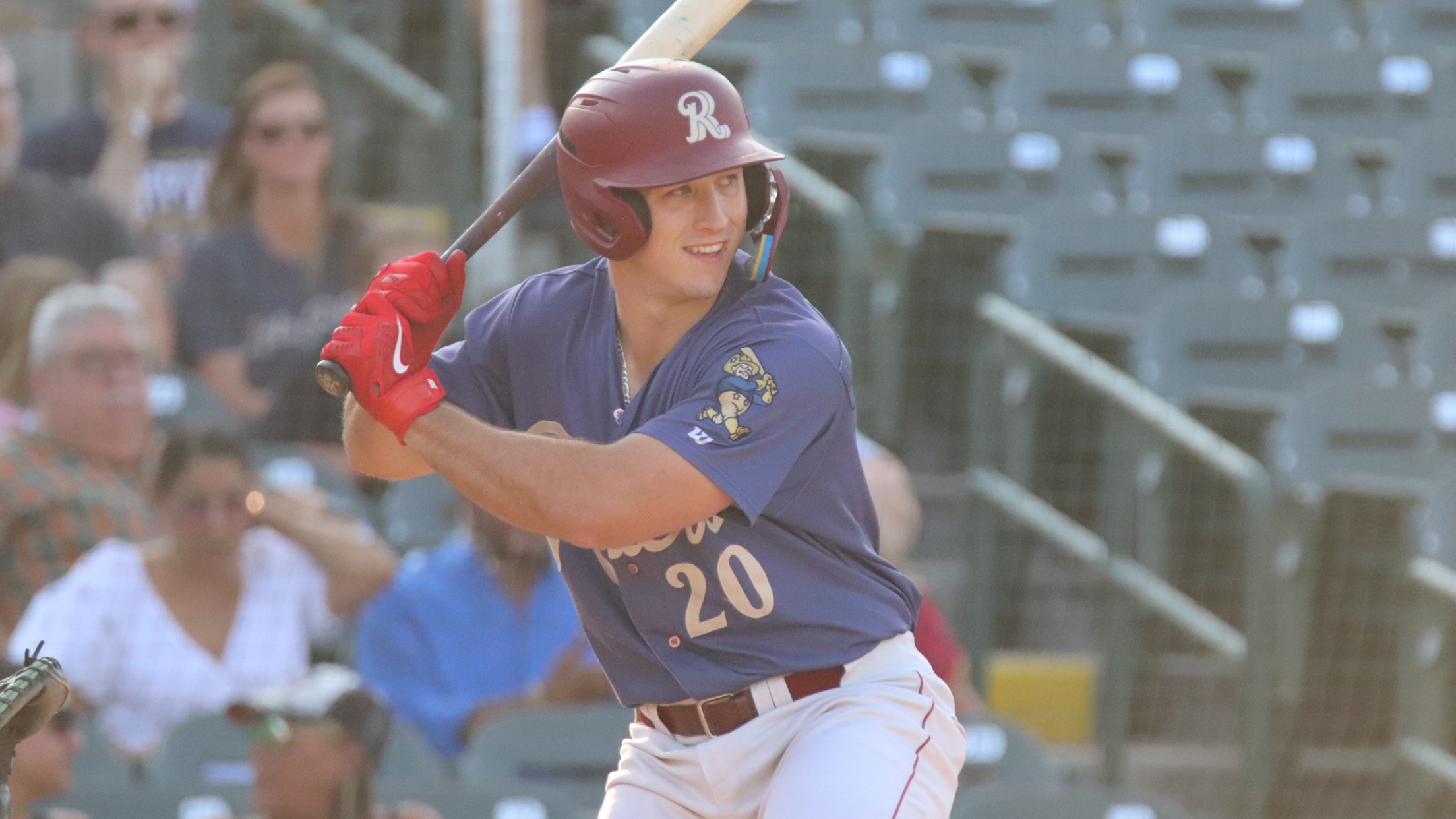 Being the fourth overall pick can come with a lot of pressure, though based on the production that Wyatt Langford has delivered since entering the Rangers' organization, you'd never know.
The Road to The Show™: Rockies' Amador
No. 21 prospect can stay on fast track with clean bill of health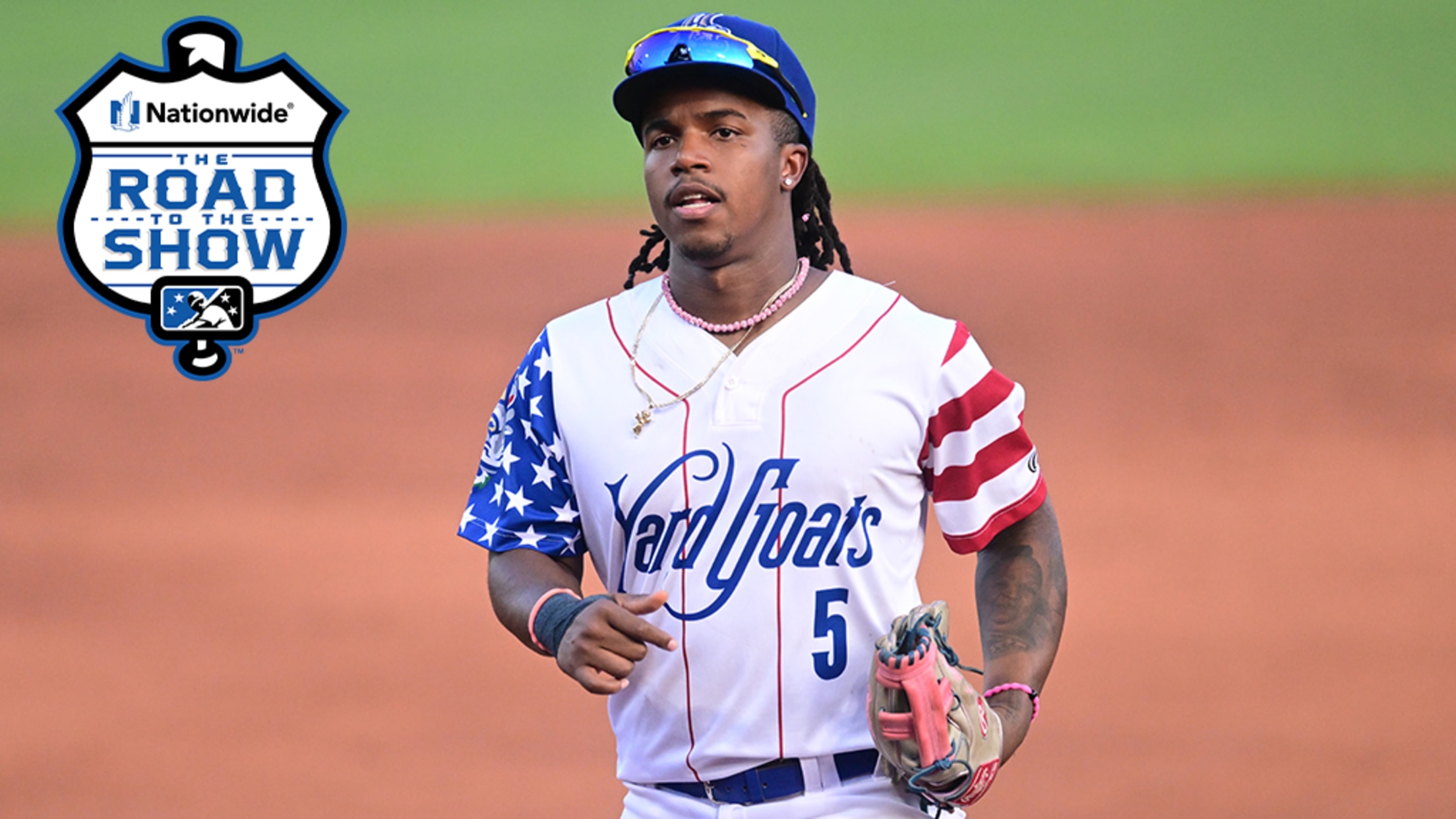 Each week, MiLB.com profiles an elite prospect by chronicling the steps he's taken toward achieving his Major League dream. Here's a look at top Rockies' prospect Adael Amador. For more stories about players on The Road to The Show, click here.
Crow-Armstrong's grand week gets even grander
Top Cubs prospect launches second slam of the week for I-Cubs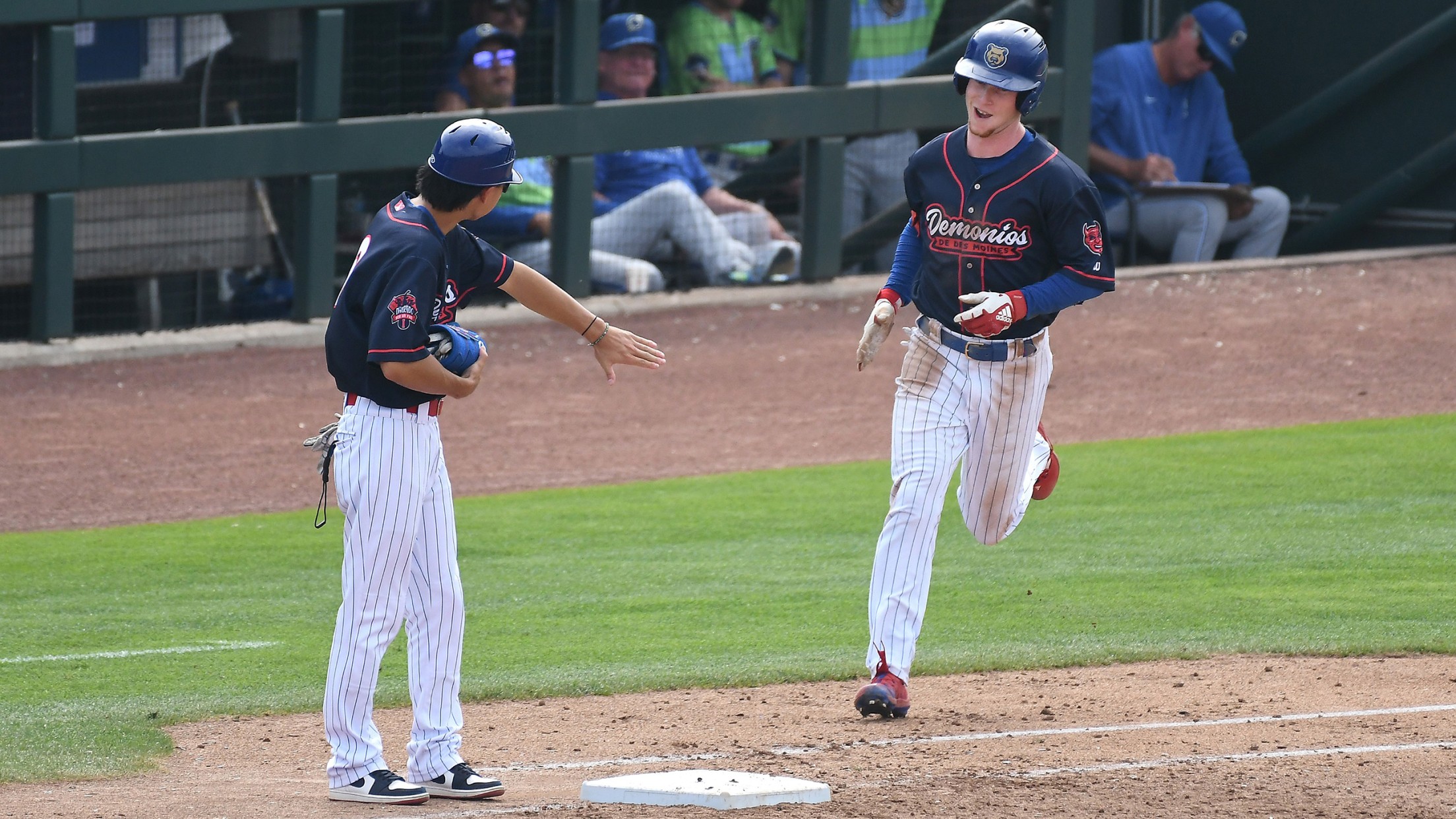 So far this season, Pete Crow-Armstrong has ascended to the top level of the Minor Leagues and posted a 20-20 season. And, oh yeah, MLB's No. 12 overall prospect also has launched four grand slams -- two in the past week. Crow-Armstrong went 4-for-5 with a double and three runs
Williams, Isaac spark Hot Rods' engine
Top 100 prospects each go deep twice, combine for six RBIs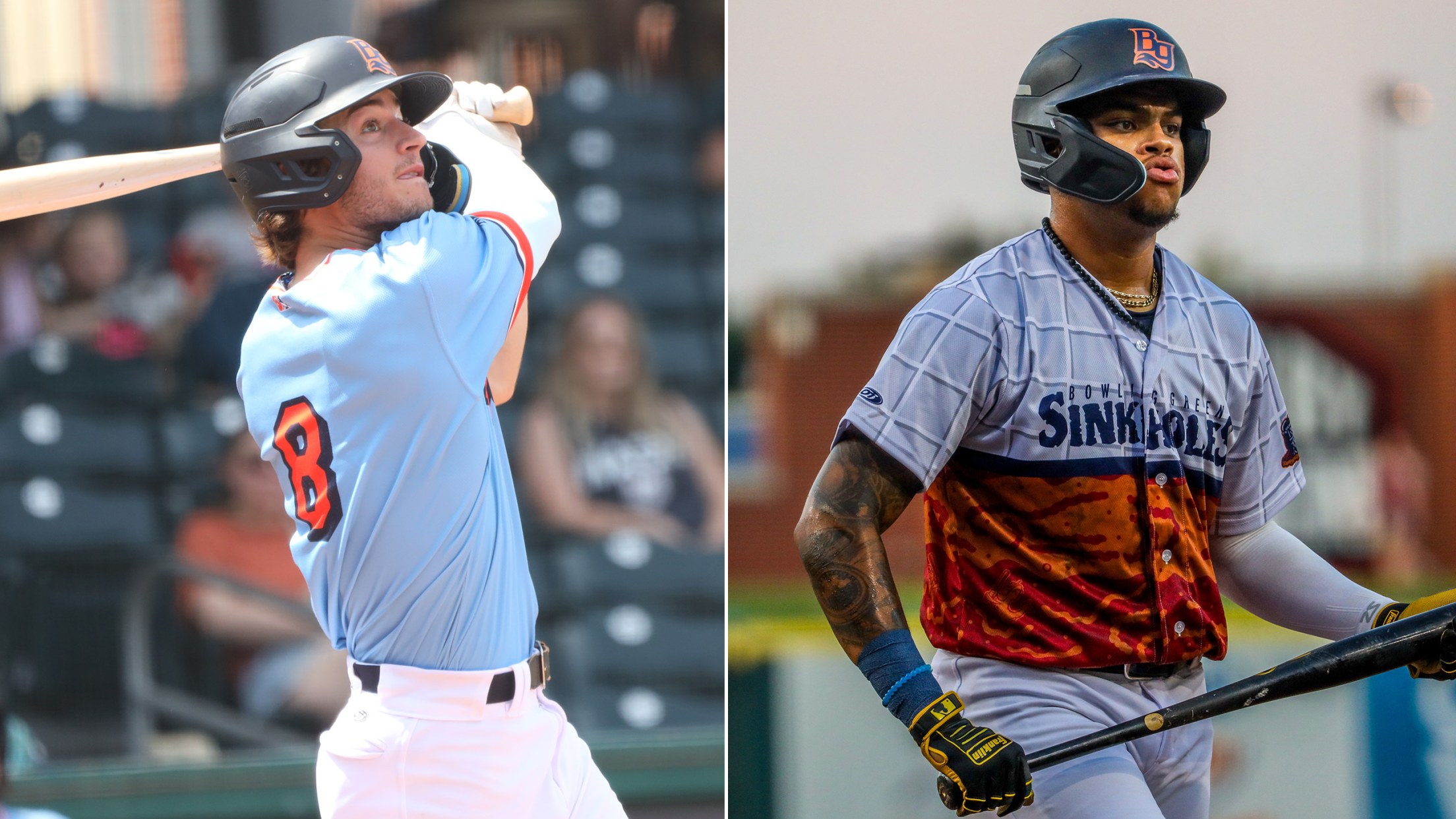 What's better than a multihomer game? Two multihomer performers in the same contest. On Saturday, Carson Williams and Xavier Isaac went deep twice to propel Bowling Green to an 11-4 win over Greensboro at Bowling Green Ballpark. The pair tallied three knocks apiece and combined for six RBIs to rev
Bashing Basallo walks it off for Aberdeen
No. 5 Orioles prospect goes deep for fifth time in five games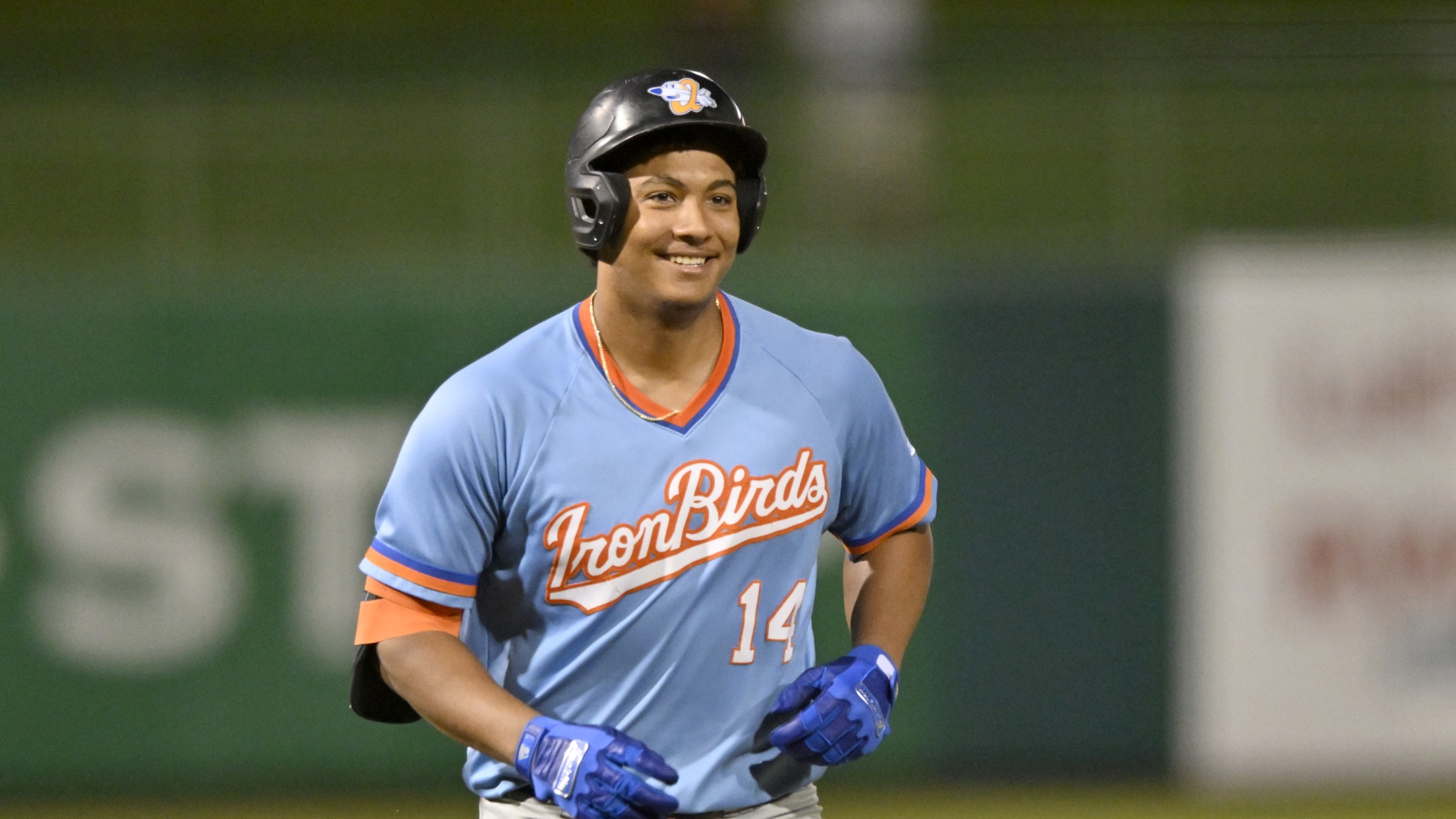 Orioles No. 5 prospect Samuel Basallo is on a home run heater at High-A. The 19-year-old slugger has crushed five home runs in as many games, but his latest trot around the bases meant a little more than the others. The highly touted prospect -- who has seen time behind
Evan Almighty! Rangers bring Carter to The Show
MLB's No. 8 prospect set for big league debut in Lone Star State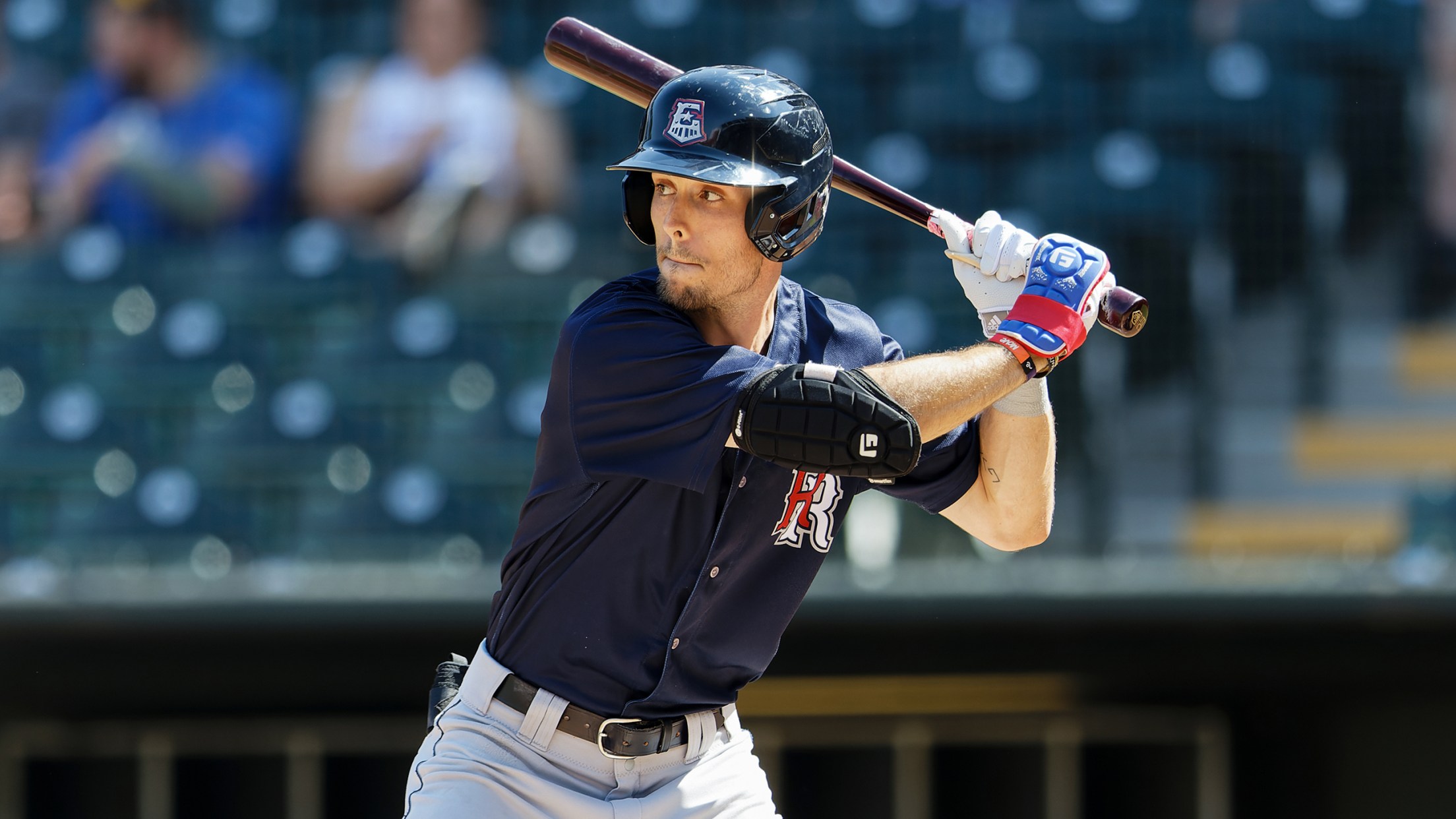 ARLINGTON -- Evan Carter said back in July that he didn't just want to be a top prospect. He wanted to be a big leaguer. Now he is. The Rangers announced on Thursday that they are calling up Carter, the club's No. 1 prospect, to debut on Friday against Oakland.
Erie's Jung doubles up on dingers in two straight
Tigers' No. 4 prospect racks up fifth multihomer game of season
It's safe to say Jace Jung is in the zone. MLB's No. 68 overall prospect launched two homers for the second straight game for Double-A Erie during Wednesday's 5-4 loss in 10 innings to Somerset at TD Bank Ballpark. Jung plated three runs a night after setting a career high
Acuña ponies up first two homers for Bingo
Top Mets prospect breaks long ball drought with authority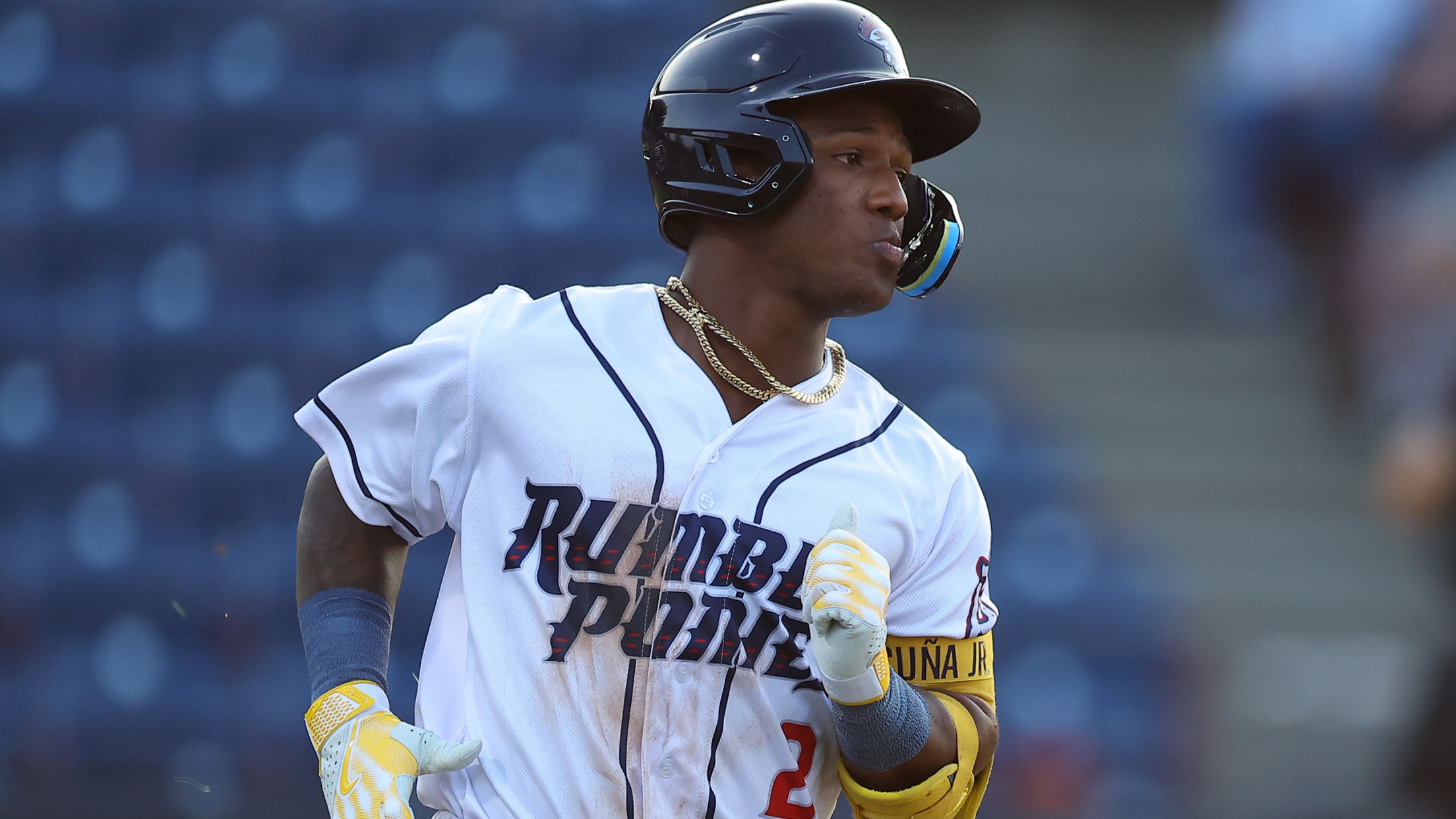 It took until the 30th game since Luisangel Acuna was traded to the Mets organization, but MLB's No. 38 overall prospect launched his first home run for Double-A Binghamton. The wait for his second was much shorter. Acuña led off the Rumble Ponies game with a homer to left field,
Get a Lawlar! D-backs calling up top prospect
Shortstop will join team ahead of Thursday's game vs. the Cubs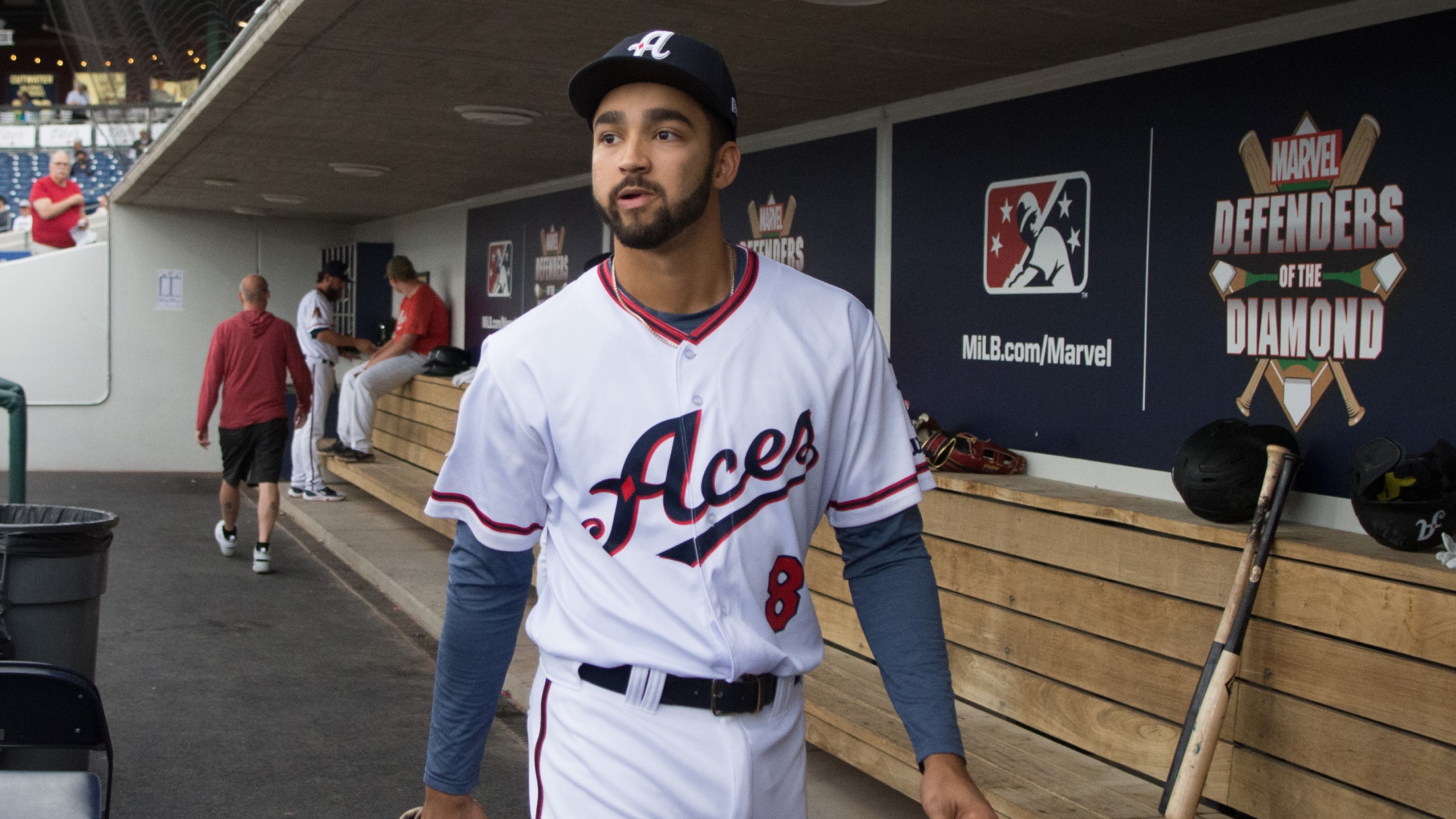 PHOENIX -- Jordan Lawlar will be making his long-awaited arrival to the Major Leagues. The D-backs called up their top prospect from Triple-A Reno after their 12-5 victory over the Rockies on Wednesday afternoon. He will join the team in Chicago, where Arizona will play the Cubs in a crucial
Lawlar's latest firsts: Multihomer game, playing 3rd
Top D-backs prospect plates three, holds down hot corner for Aces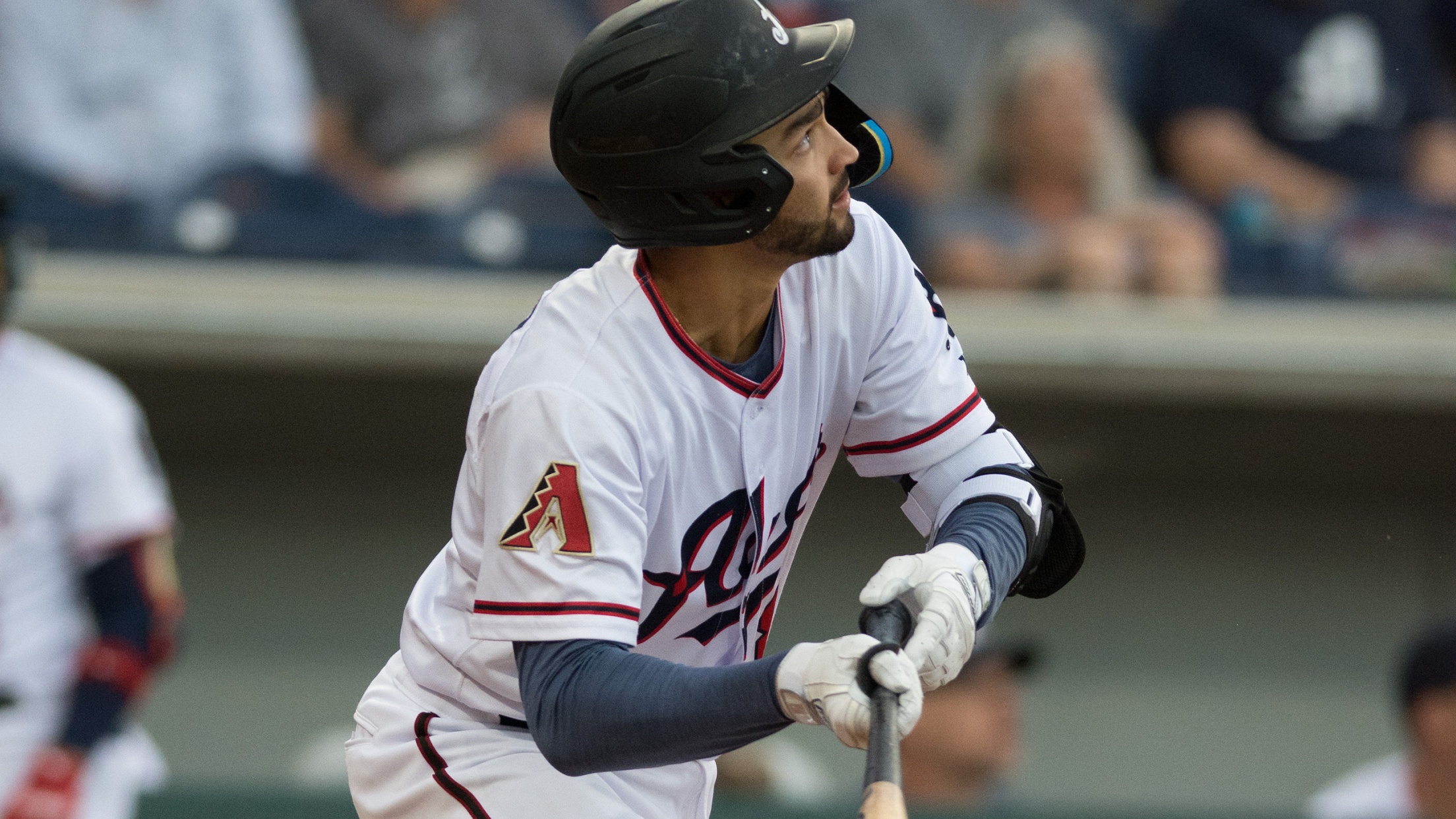 Two home runs in the span of three innings, all while fielding an unfamiliar position. That's just the latest installment in the tale of Jordan Lawlar's tear through the upper Minors. When MLB's No. 10 overall prospect was promoted to Triple-A Reno in mid-August, Lawlar hit the ground running --
As the Crow-Armstrong flies, third slam of year
Top Cubs prospect launches first Triple-A HR with bases loaded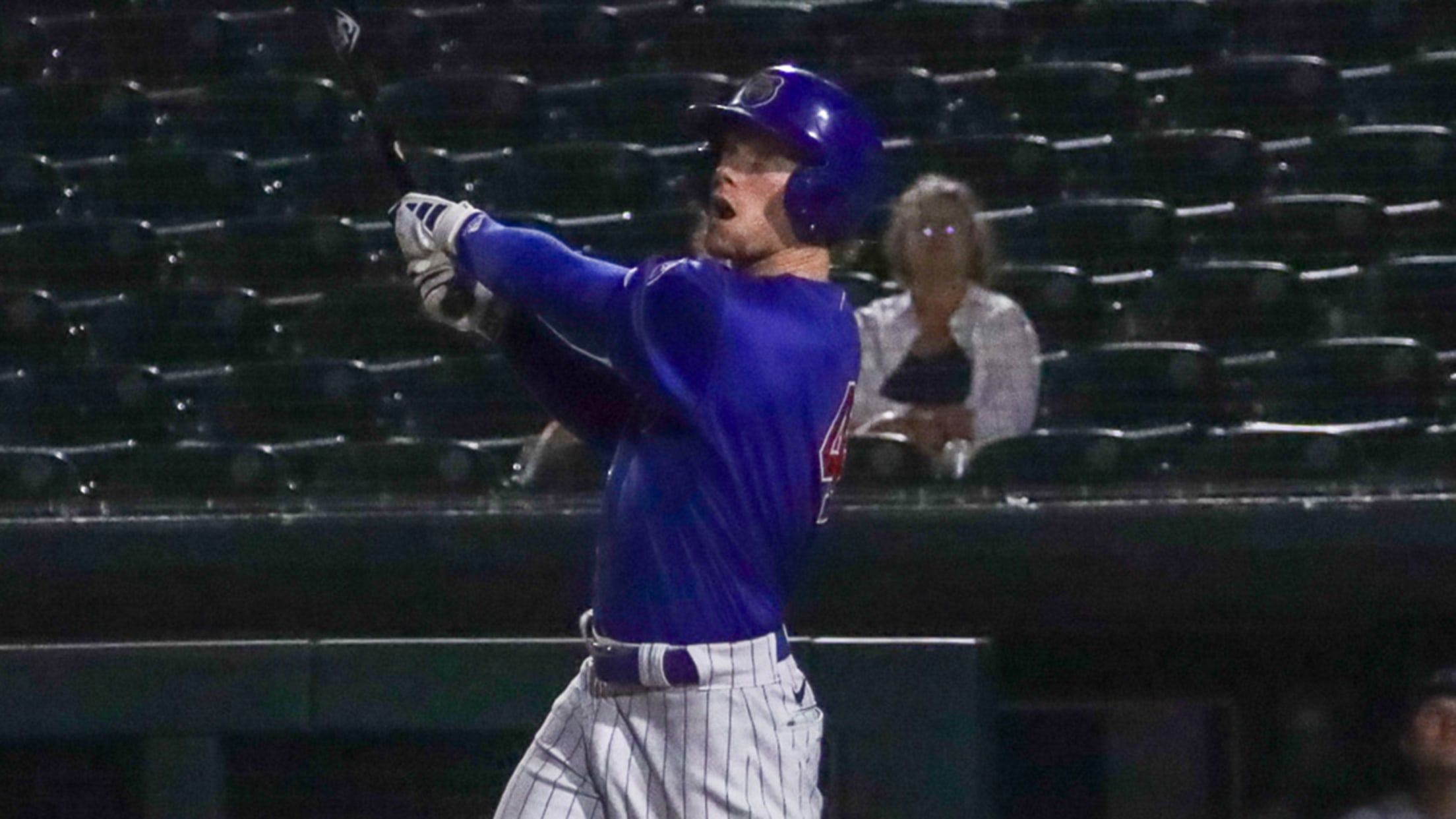 In the Major Leagues, grand slams occur approximately once in every 1,500 at-bats. This season, there's been one every 0.08 percent of at-bats. But for Pete Crow-Armstrong, the feat has not been so elusive, despite the fact that he typically leads off. MLB's No. 12 prospect hit his third grand
Pirates end Skenes' season on a high note
MLB's No. 3 prospect goes on Development List after five starts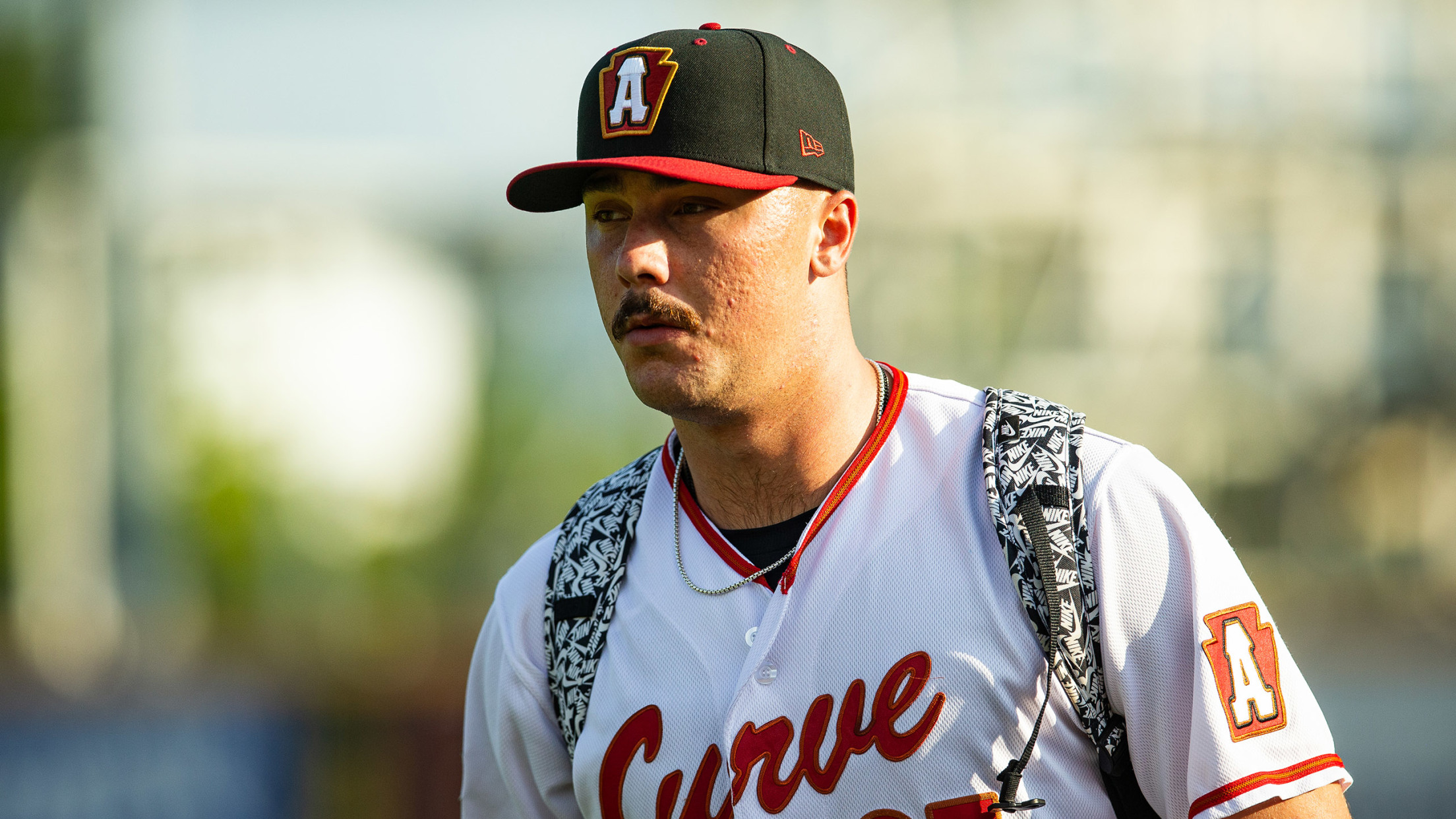 Paul Skenes' pro debut has come to a close. The Pirates announced on Tuesday that Skenes was placed on the Development List and won't pitch again this season. The main objective was for the No. 1 pick in this year's Draft to get his feet wet and get an early
The Road to The Show™: Mariners' Young
No. 38 prospect stays in control with stellar bat-to-ball skills
Each week, MiLB.com profiles an elite prospect by chronicling the steps he's taken toward achieving his Major League dream. Here's a look at top Mariners' prospect Cole Young. For more stories about players on The Road to The Show, click here. In a little more than a year in professional
Lee's instincts result in first Triple-A 4-hit game
No. 2 Twins prospect rebounds from frustrating BP for Saints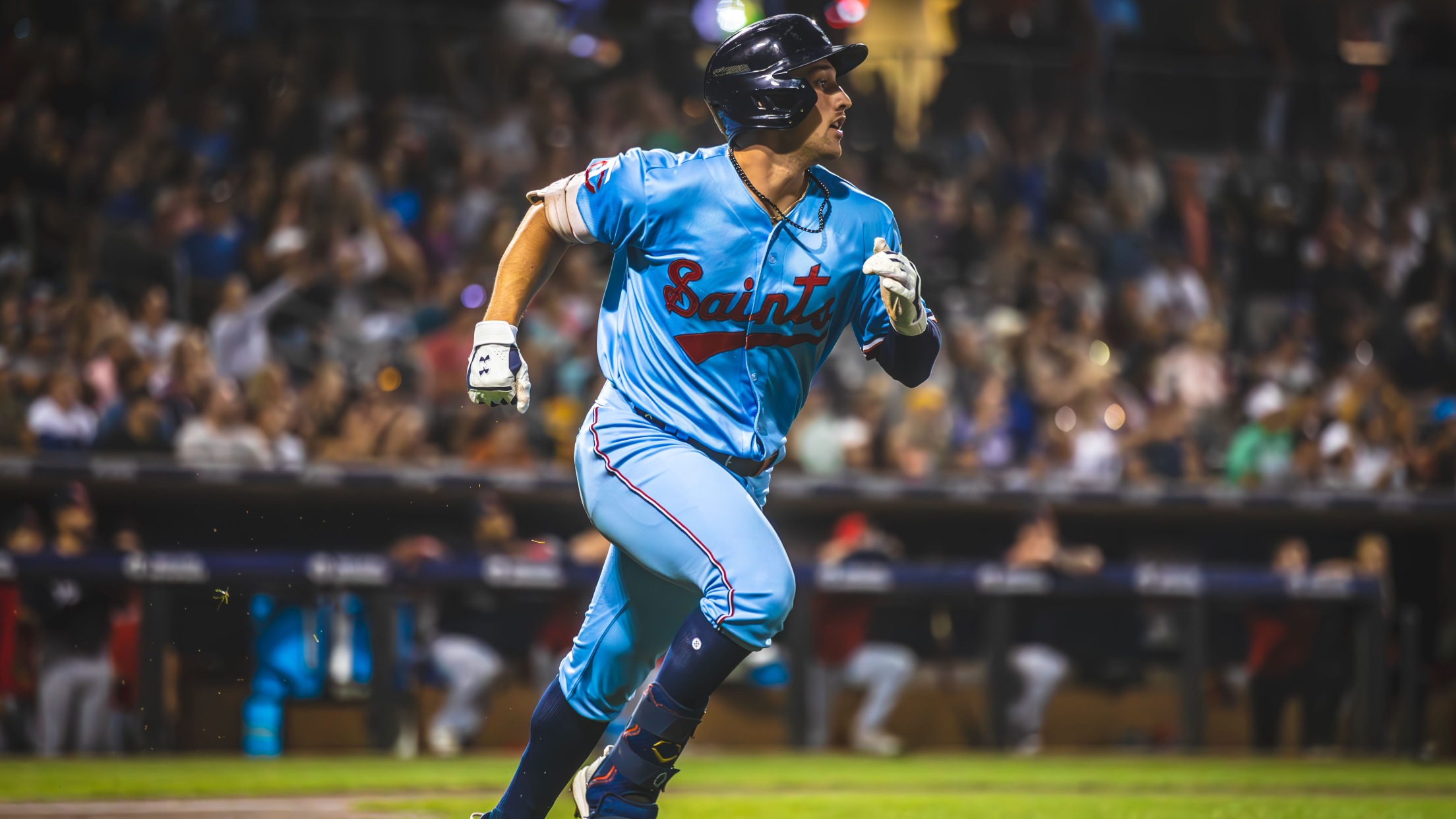 For some players, the difference between how they feel in batting practice vs. the game can be night and day. For Brooks Lee, Sunday was one of those times. The No. 18 overall prospect per MLB Pipeline spent the better part of his pregame preparation questioning his swing and pondering
Tides roll in: Holliday heading to Norfolk (source)
MLB's top prospect will be ascending to his fourth level of the year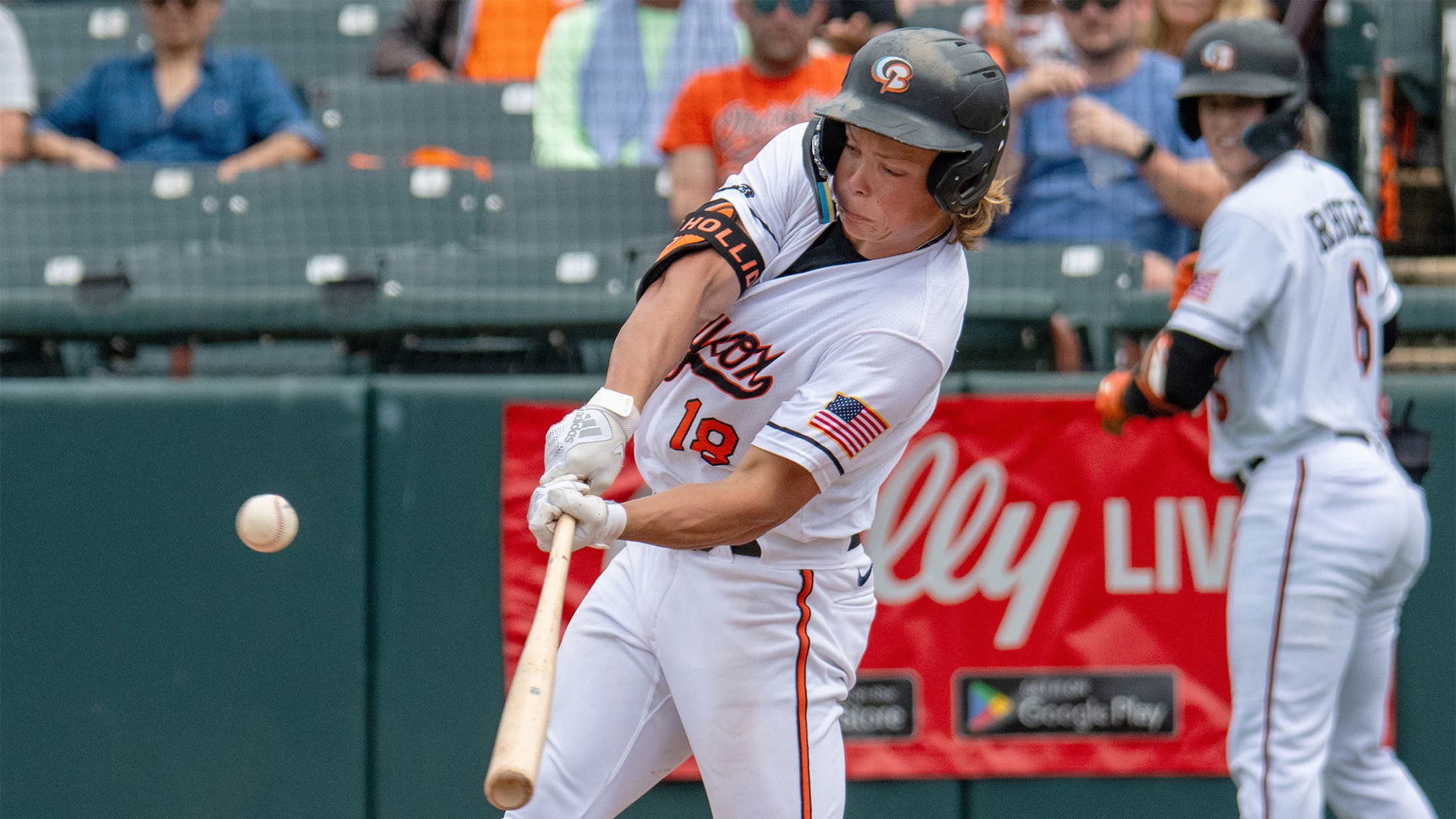 Jackson Holliday is one step closer to the Major Leagues. The 19-year-old middle infielder, MLB Pipeline's No. 1 prospect, is expected to be promoted to Triple-A Norfolk this coming week, a source confirmed to MLB.com. Holliday has played at three Minor League levels in 2023 and has torn them all