Trio of Smokies pitchers combines for no-hitter
Remy, Correa, Ramos combine on club's first no-no since 2013
Peyton Remy has known Danis Correa and Eury Ramos since the three of them started out in Rookie ball nearly five years ago. On Wednesday, the trio of righties combined on a milestone – a no-hitter for Double-A Tennessee in its 5-0 victory over Montgomery. It was the Cubs affiliate's
Peyton Remy has known Danis Correa and Eury Ramos since the three of them started out in Rookie ball nearly five years ago.
On Wednesday, the trio of righties combined on a milestone – a no-hitter for Double-A Tennessee in its 5-0 victory over Montgomery. It was the Cubs affiliate's first no-no since Eric Jokisch went the distance on Aug. 6, 2013.
Remy set the tone with eight strikeouts across six innings, Correa struck out three and walked one in two frames and Ramos closed it out with two strikeouts in the ninth.
"That was awesome," Remy said. "I've known them for a long time now and it's pretty cool to see all of us get here together and then do that."
It was an extra special accomplishment for Remy, who was part of a no-hitter for Single-A South Bend nearly three years ago to the day – May 6, 2019. He came out of the bullpen and fired two innings with three strikeouts.
"When I came into the game in 2019, I didn't even know there was a no-hitter," Remy said. "Today, I knew after my fourth inning. … You feel it [as the starter]. Even when you're out there pitching, it's like, 'OK, there's two outs, just get one more out.' You're just trying to continue to be a professional out there and execute pitches."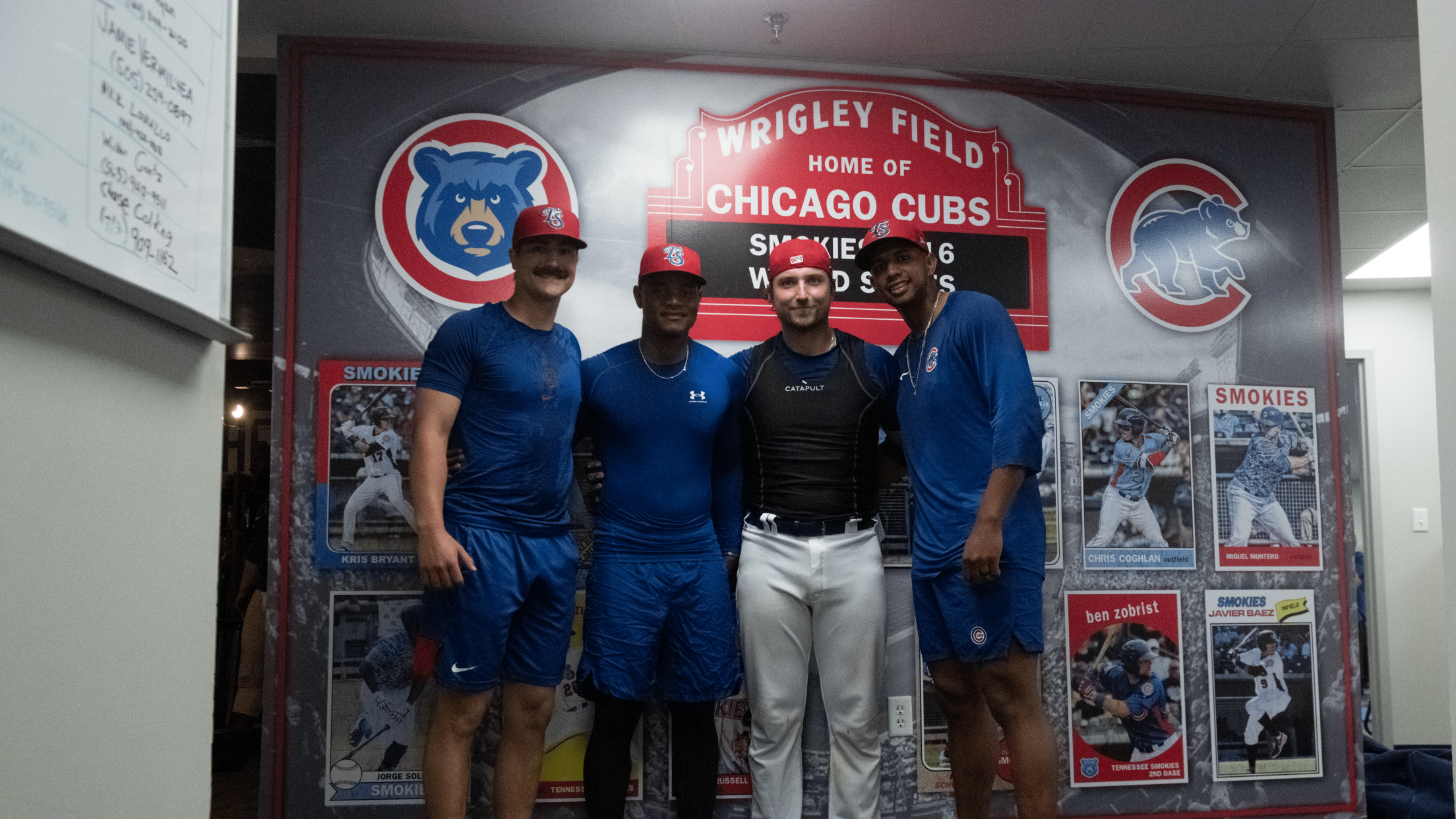 Facing a stacked Biscuits lineup featuring top Rays prospects Greg Jones (No. 5), Curtis Mead (No. 6), Kameron Misner (No. 15) and Austin Shenton (No. 20), Remy was dominant. He tossed 45 of his 64 pitches for strikes and worked around a hit batsman in the first inning and walks in the third and fifth. He fired 14 pitches in the first, but needed just 50 to get through his next five.
Every no-hitter requires a little bit of luck, but Remy said the Smokies put together a good all-around game in which everyone played a part.
"They did square up a few balls on me, but the game was going our way," Remy said. "Andy Weber, our first baseman, he got some shots hit to him, and he just bodied them up and made good plays. Darius Hill in center field, he had a few hard line drives hit to him but he didn't freak out or anything. Yonathan Perlaza in left field, he got a high pop fly that he lost in the sky ... he didn't freak out and he ended up finding it and catching it."
When Remy departed after six, the table was set for Correa, who struck out the side around a two-out walk in the seventh before inducing three groundouts in the eighth. Sporting a 1.00 ERA coming into the game, Ramos shut the door in the ninth by striking out Jones, getting Mead to ground out and whiffing Shenton for the final out.
"It was a lot of fun seeing the fans in the stands afterwards asking for autographs," Remy said. "It was cool to see people standing up before the last out was made. It was electric."
How did Remy and his teammates celebrate such an accomplishment?
"We had music blasting, everyone was jumping around," Remy said. "I had one adult soda to myself. I deserved it."