Greater Nevada Field Named Sports Field Management Association's Field of the Year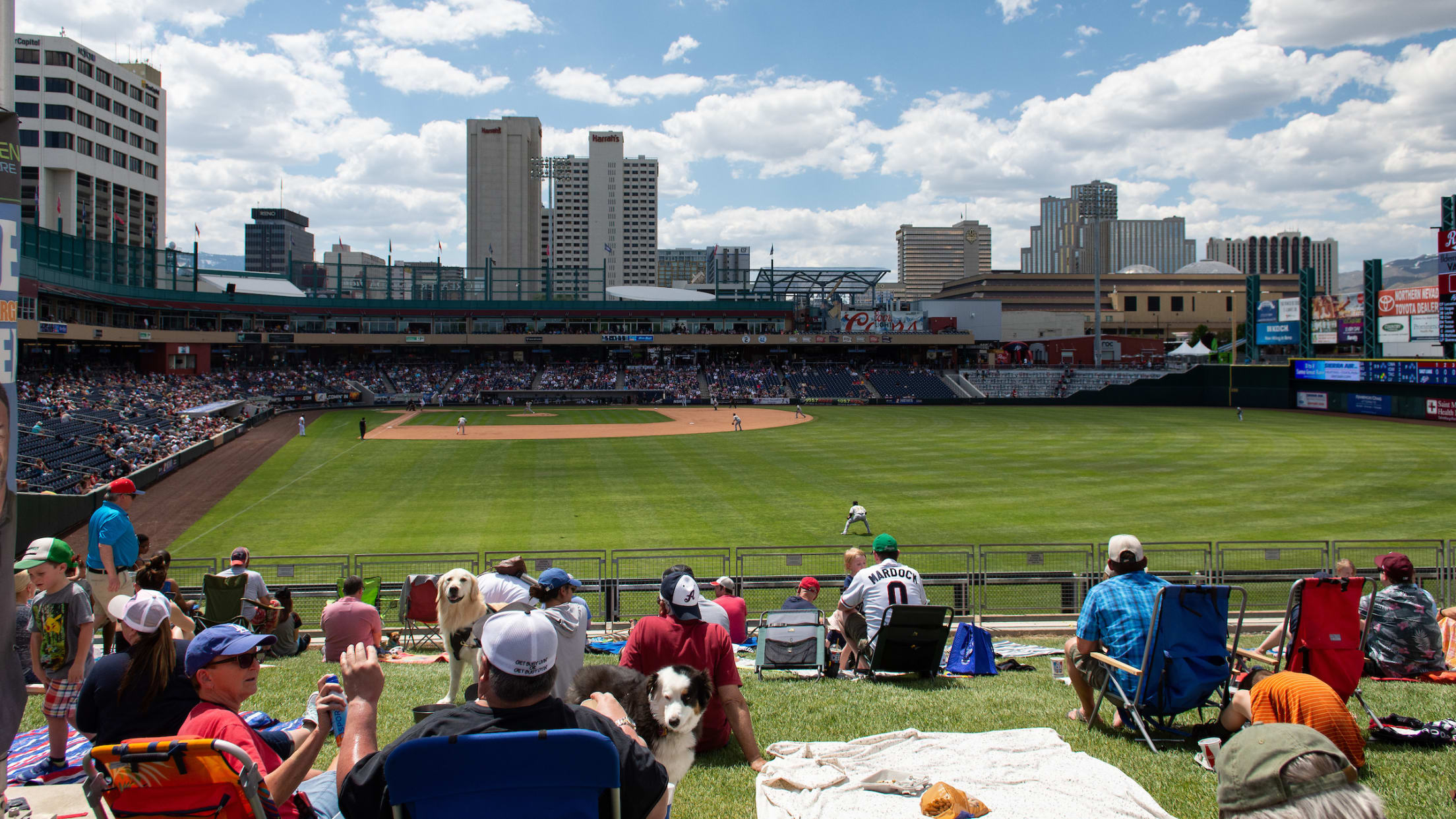 RENO, Nev. – The Reno Aces continue to earn national honors as Greater Nevada Field was named the 2022 Professional Baseball Field of the Year by the Sports Field Management Association (SFMA). Head groundskeeper Leah Withrow accepted the award at the 2023 SFMA Conference and Exhibition in Salt Lake City
RENO, Nev. – The Reno Aces continue to earn national honors as Greater Nevada Field was named the 2022 Professional Baseball Field of the Year by the Sports Field Management Association (SFMA). Head groundskeeper Leah Withrow accepted the award at the 2023 SFMA Conference and Exhibition in Salt Lake City the over the weekend.
"This is a tremendous honor for the Reno Aces that Greater Nevada Field has been named the premier professional baseball field in the country by the Sports Field Management Association," said Reno Aces General Manager & COO Chris Phillips. "It's a testament to both Herb Simon and our ownership group, who continue to reinvest in the ballpark along with Leah Withrow and her team's hard work to ensure we have one of the finest facilities in the country."
The Aces and Greater Nevada Field joins Round Rock's Dell Diamond and Albuquerque's Isotopes Park as the only Pacific Coast League ballparks to garner the honor since the award's inception in 1988.
"It's humbling. Being recognized by my peers means the world to me, and this honor has been a career goal since I began working in the industry," said Reno Aces Head Groundskeeper Leah Withrow. 'This award validates that Greater Nevada Field is a premier professional baseball field. My team works extremely hard to ensure the best playing surface possible for the players to grow and the fans to enjoy."
The SFMA Awards committee selects the winners following a review of each applicant's submissions which outline field quality as impacted by staffing, budget, use, monthly maintenance, and a visual story documenting the challenges and success over the past year.
Yearly, SFMA presents the industry's highest honor to members who manage baseball, football, soccer, softball, and other sporting playing surfaces at the professional, collegiate, school (K-120, and parks and recreation levels. The awards spotlight the individuals and programs that have excelled in providing quality, safe playing surfaces.
The Reno Aces are slated to open the 2023 season at Greater Nevada Field on Friday, March 31st, against the Las Vegas Aviators, Triple-A affiliate of the Oakland Athletics. Season Memberships are available via RenoAces.com, texting "MEMBER" to 21003, or calling (775) 334-7000.
-ACES-