Lawlar's Time in Reno is Coming After Meteoric 2022 Season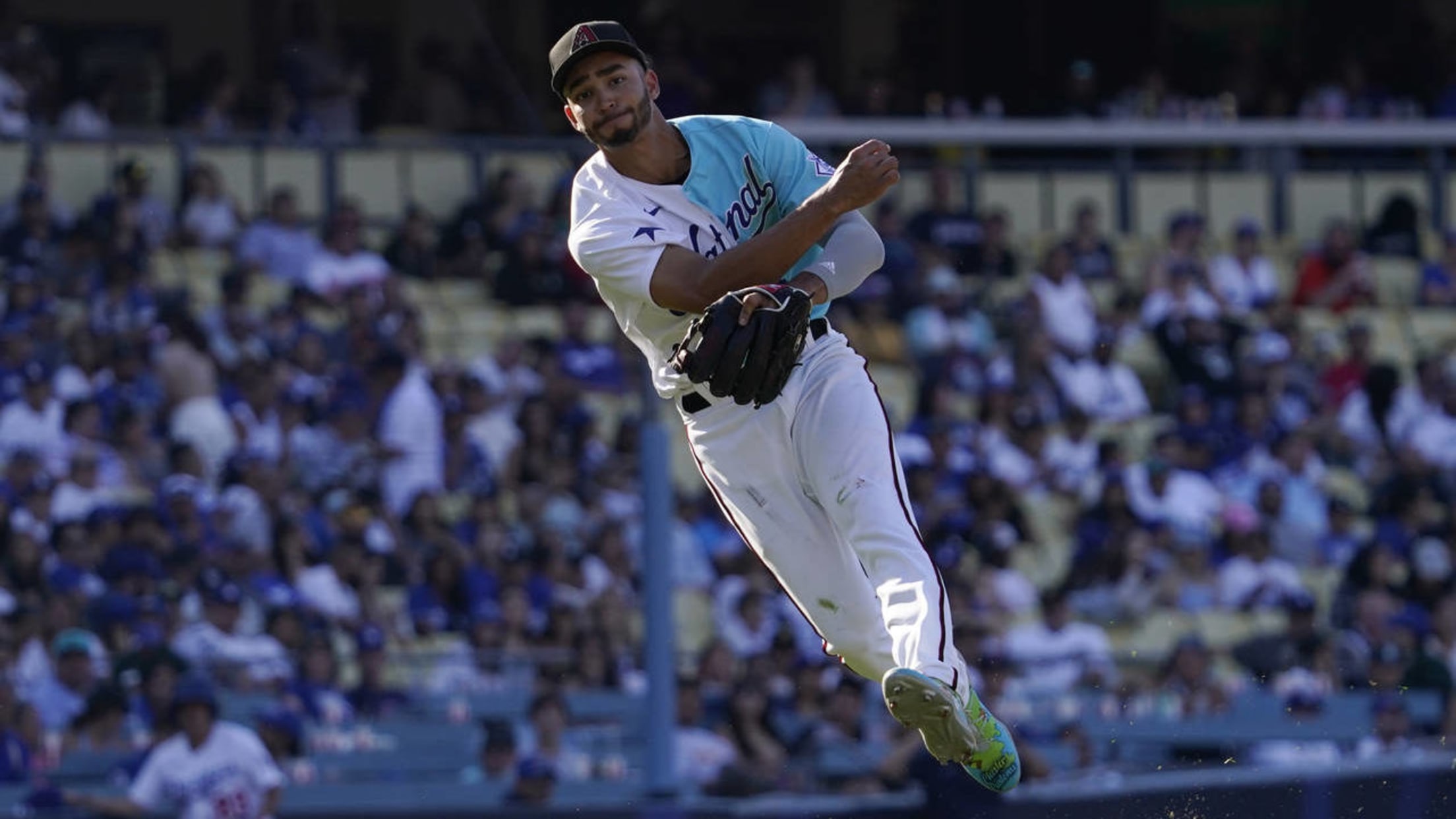 Reno, Nev. – When Jordan Lawlar began the 2022 campaign, he entered the season as the Diamondbacks' No. 2 Top Prospect by MLB Pipeline while playing only in two games within Arizona's minor league system. But by the end of the year, the sixth overall selection of the 2021 draft
Reno, Nev. – When Jordan Lawlar began the 2022 campaign, he entered the season as the Diamondbacks' No. 2 Top Prospect by MLB Pipeline while playing only in two games within Arizona's minor league system. But by the end of the year, the sixth overall selection of the 2021 draft from Dallas Jesuit High School saw action at four levels within the D-backs minor league system, beginning the year at Class-A Visalia before playing at High-A Hillsboro and Double-A Amarillo.
Still just a teenager, Lawlar dominated the California League with the Class-A Visalia Rawhide. In 44 games, he showcased his hitting talents at the plate and struck fear with opposing pitchers by producing an offensive slash line that featured a .351 AVG/.445 OBP/.603 SLG. His power was on full display with 22 extra-base hits (nine home runs), 32 RBI, and 44 runs scored to follow his elite speed, including 24 stolen bases with the Rawhide.
Days before his 20th birthday, he was selected as a member of the National League team in the MLB Futures Game at Dodger Stadium with fellow D-back prospect and former Aces outfielder Corbin Carroll. One of the youngest players in the game, he held his own against older competition among the elite prospects in baseball.
The speed. The power. The suave.@Dbacks 3rd overall prospect Jordan Lawlar can do it all, and will (hopefully) be doing it at Greater Nevada Field soon 🤞 pic.twitter.com/biWc6lWBam

— Reno Aces (@Aces) December 1, 2022
Lawlar finished the season's final two months between High-A Hillsboro and Double-A Amarillo. He combined to play in 100 games within the Diamondbacks minor league system. He produced a .301 AVG/.401 OBP/.509 SLG offensive slash line, where he tallied 118 hits, 18 doubles, 16 home runs, 62 RBI, and 93 runs.
He ranked among the D-backs organization's Top Five in three different offensive categories; second in stolen bases (39), tied for third in triples (3), and fourth in runs scored (93). Highlighting his first full season as a professional, the 6'2" shortstop was honored as a 2022 Arizona Diamondbacks MiLB.com Organization All-Star.
Lawlar's season continued as a member of the Salt River Rafters in the Arizona Fall League. He collected 10 hits in 11 games with two home runs, seven RBI, and nine runs. Unfortunately, an errant pitch that hit Lawler cut short his AFL season with a broken scapula. Despite the injury, his meteoric 2022 campaign through the D-backs system showcased his accelerated development in all three phases of the game.
Reno Aces fans will likely have a chance to see another of Arizona's top prospects at Greater Nevada Field when Lawlar earns his next promotion within the D-backs minor league system. He will have plenty of opportunities to show off his extra-base power and dynamic speed within GNF's large dimensions as he works his way to becoming a full-time member of the Diamondbacks' major-league roster.
The Reno Aces are slated to open the 2023 season at Greater Nevada Field on Friday, March 31st, against the Las Vegas Aviators, Triple-A affiliate of the Oakland Athletics. Season Memberships are available via RenoAces.com, texting "MEMBER" to 21003, or calling 775-334-7000.
-ACES-