Aces, Washoe County Health District partner for healthy options at the ballpark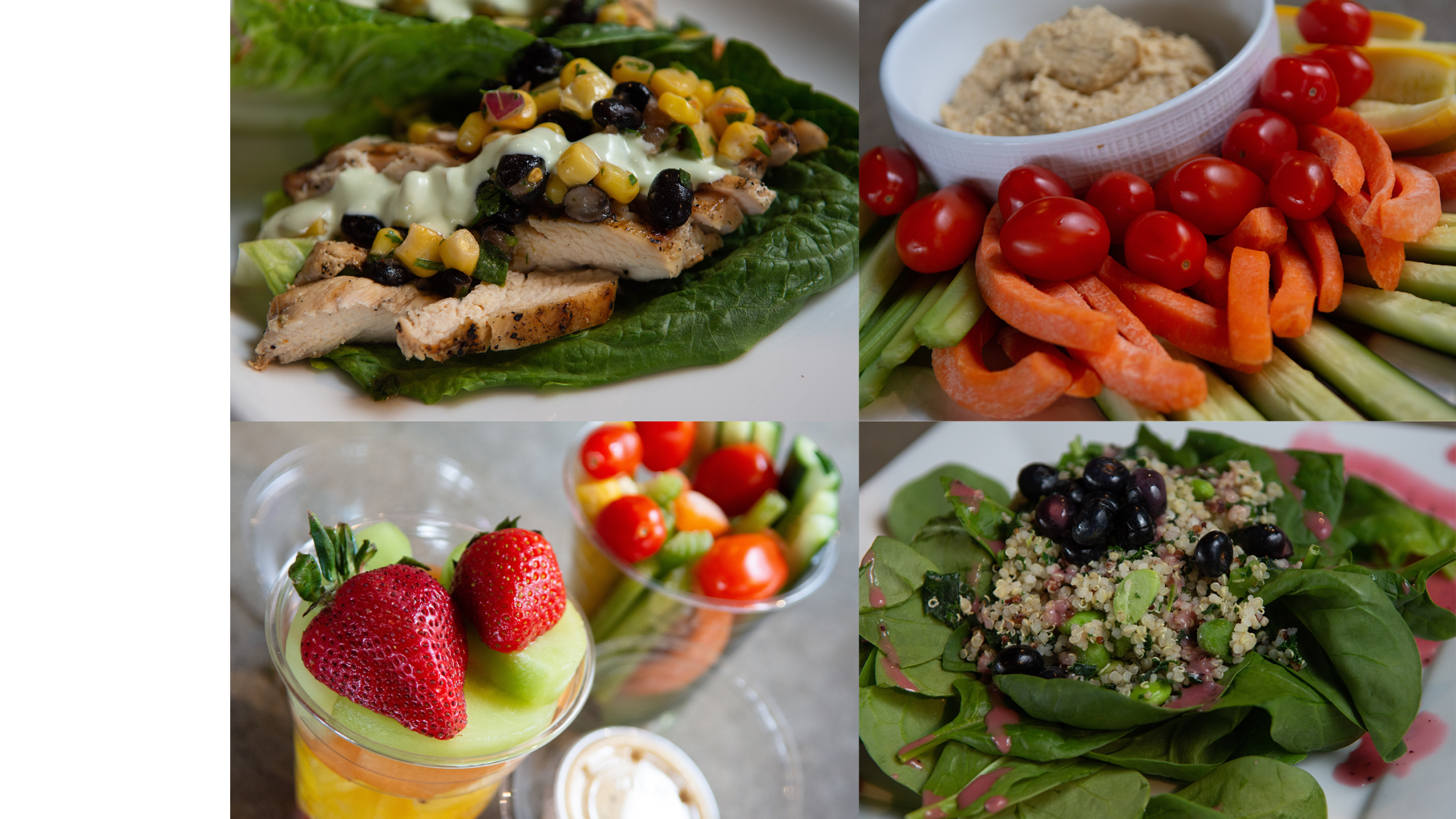 Reno, Sparks, Nev. – The Reno Aces and Washoe County Health District have partnered to introduce healthy food options to Greater Nevada Field for the 2023 season. Fans will now have the option to order salads, smoothie bowls, yogurt parfaits and more from the Grab and Go section, located on
Reno, Sparks, Nev. – The Reno Aces and Washoe County Health District have partnered to introduce healthy food options to Greater Nevada Field for the 2023 season.
Fans will now have the option to order salads, smoothie bowls, yogurt parfaits and more from the Grab and Go section, located on the first base side as well as the hot food counter. Signage will be posted to highlight the healthier options available.
"We are constantly working to improve the ballpark experience for our fans and offering healthier food options is a great way to do that," said Chris Phillips, General Manager and Chief Operating Officer for the Aces.
"The Health District is excited to partner with the Reno Aces on this effort," said Kevin Dick, District Health Officer in Washoe County. "By offering these healthy options, the Reno Aces are exemplifying their commitment to Aces fans that they have options to make healthy choices when out enjoying a game."
Opening Day for the Reno Aces at Greater Nevada Field is March 31 at 2:05 p.m. against the Las Vegas Aviators. Individual games, full and partial-season, as well as eight-game ticket plans, are currently on sale on www.RenoAces.com.
This is the second initiative between the Reno Aces and Washoe County Health District. In 2022, the two organizations partnered to make Greater Nevada Field a smoke- and vape-free facility, which earned the Aces an Extra Mile Award.
The Chronic Disease and Injury Prevention Program at the Health District seeks to empower Washoe County Residents to adopt and maintain safe and healthy lifestyles by focusing on the modifiable risk factors that contribute to chronic disease and injury and offering resources for individuals, parents, businesses, and medical practitioners. Visit www.GetHealthyWashoe.com to learn more.
The Washoe County Health District is nationally accredited by the Public Health Accreditation Board and has jurisdiction over all public health matters in Reno, Sparks, and Washoe County through the policy-making Washoe County District Board of Health. The District consists of five divisions: Administrative Health Services, Air Quality Management, Community and Clinical Health Services, Environmental Health Services and Epidemiology & Public Health Preparedness. More info can be found here